So we ~all~ remember this cringeworthy moment when Kanye West interrupted Taylor Swift when she won a MTV Video Music Award back in 2009.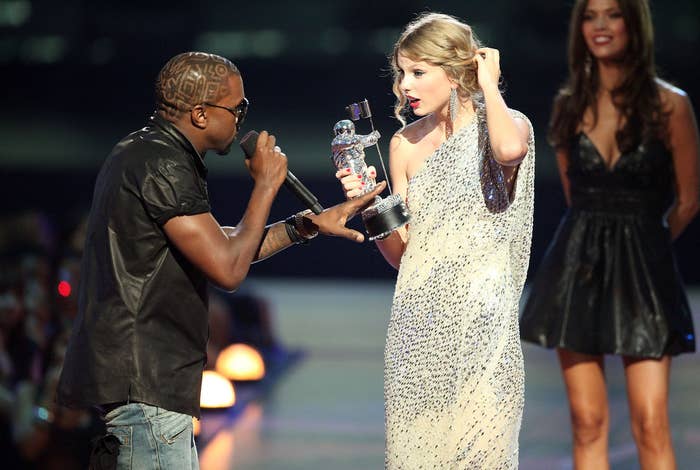 Well, it took them almost six years but they finally made up earlier this month at the 2015 Grammy Awards.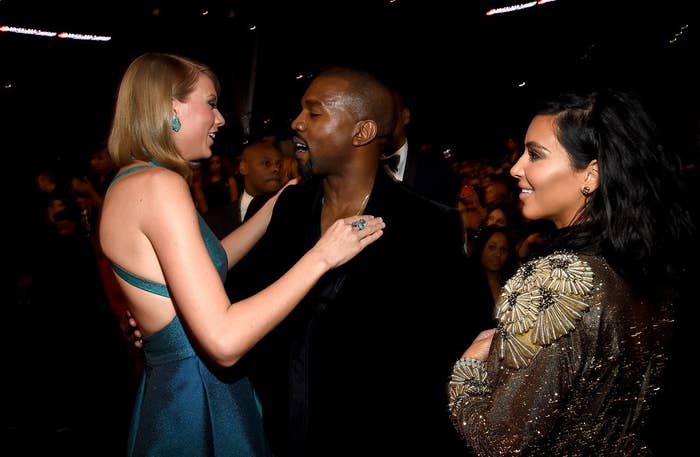 And now they're so okay with each other that they both attended the BRIT Awards in London on Wednesday night.
And Taylor Swift was there to watch Kanye West's whole damn performance.
Not only that but she danced her heart out to Kanye.
Danced her heart out alongside Kim (!!!) Just look at that slick head move.