Tom Hiddleston's Instagram Account Appears To Have Been Hacked
Odd posts started to appear on his account, which he set up two weeks ago, on Friday afternoon.
Tom Hiddleston's new Instagram account appears to have been taken over by a hacker.
The actor only launched his account two weeks ago, and so far has been posting fan-friendly posts like this.
But on Friday numerous strange posts started to appear on his page. It started with this one, which links out to this account @ikp.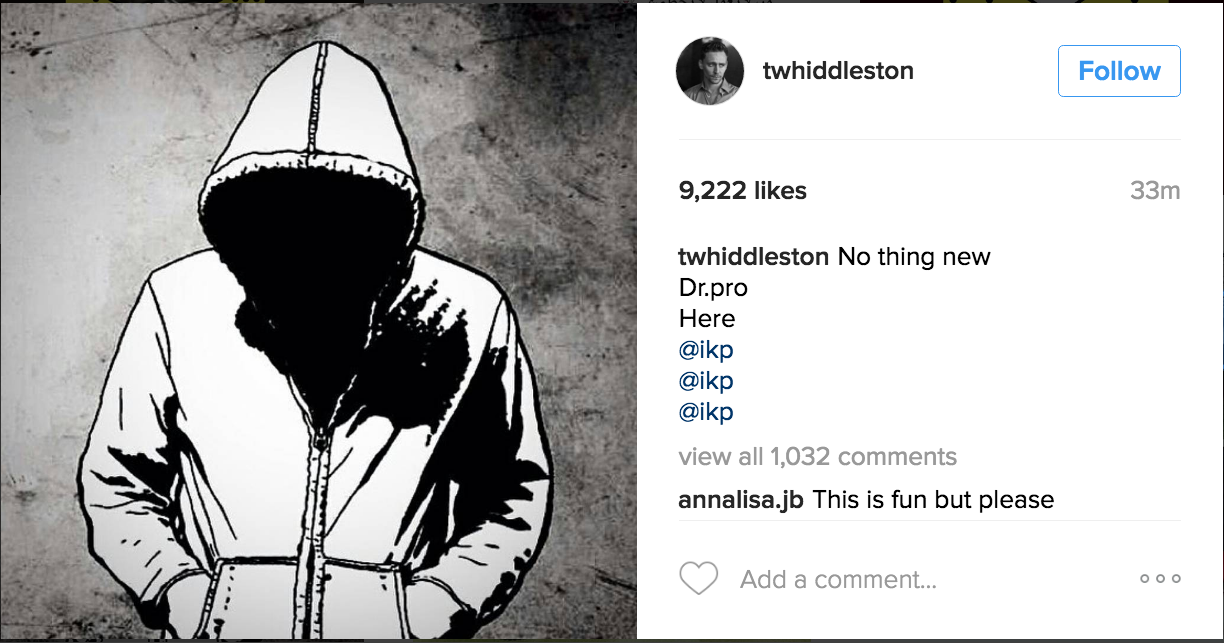 The @ikp account immediately shared a screengrab of Hiddleston's page with the message: "Done💀💃💃💃💃"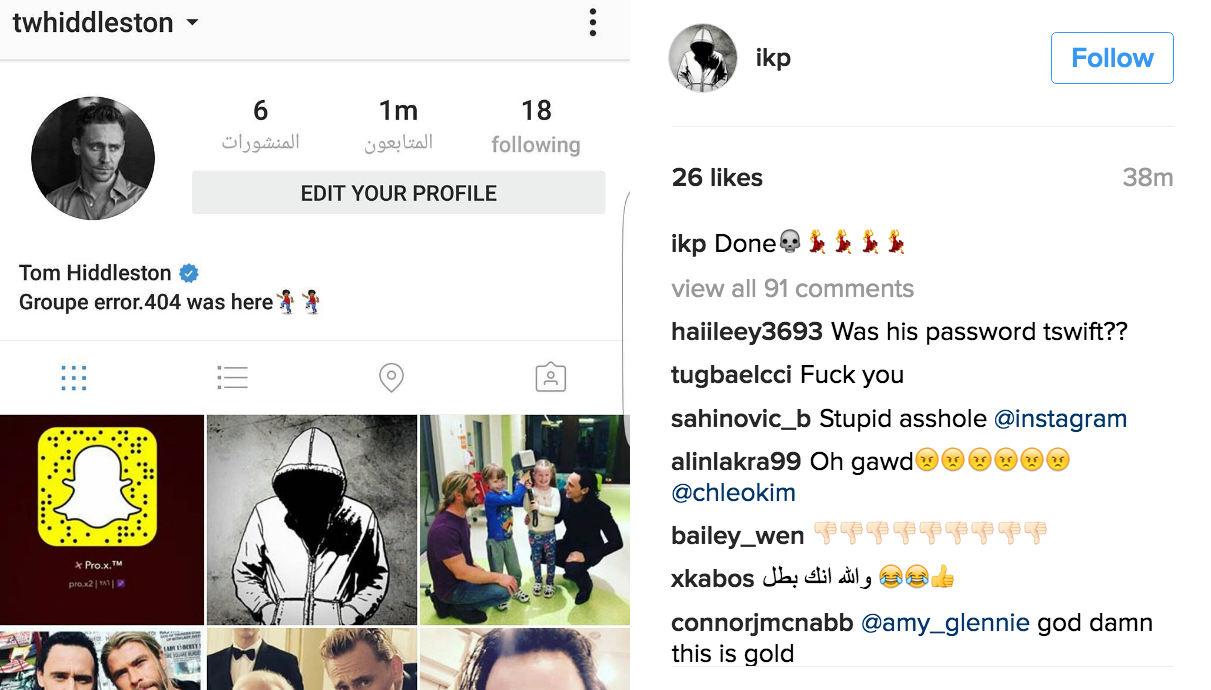 This is the last one to date to be published and asks Hiddleston's fans to follow @rjz.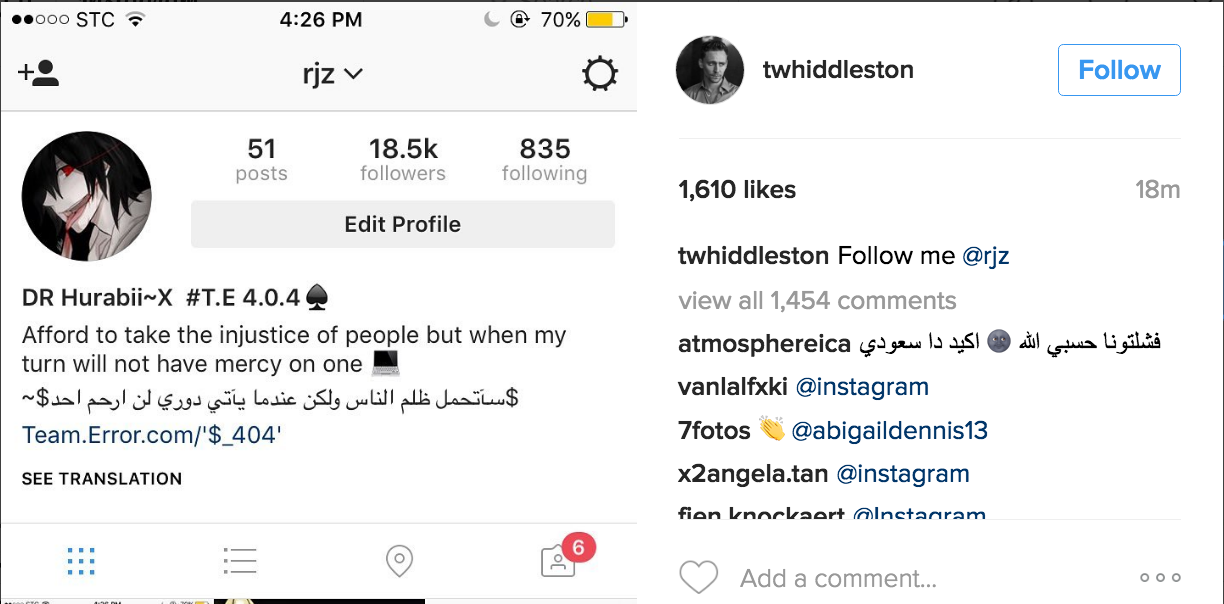 @rjz shared this photo, which is a screengrab of Hiddleston's current bio, which lists "TEAM.ERORR.40.4" and seven different Instagram accounts, who appear to belong to the alleged hacker.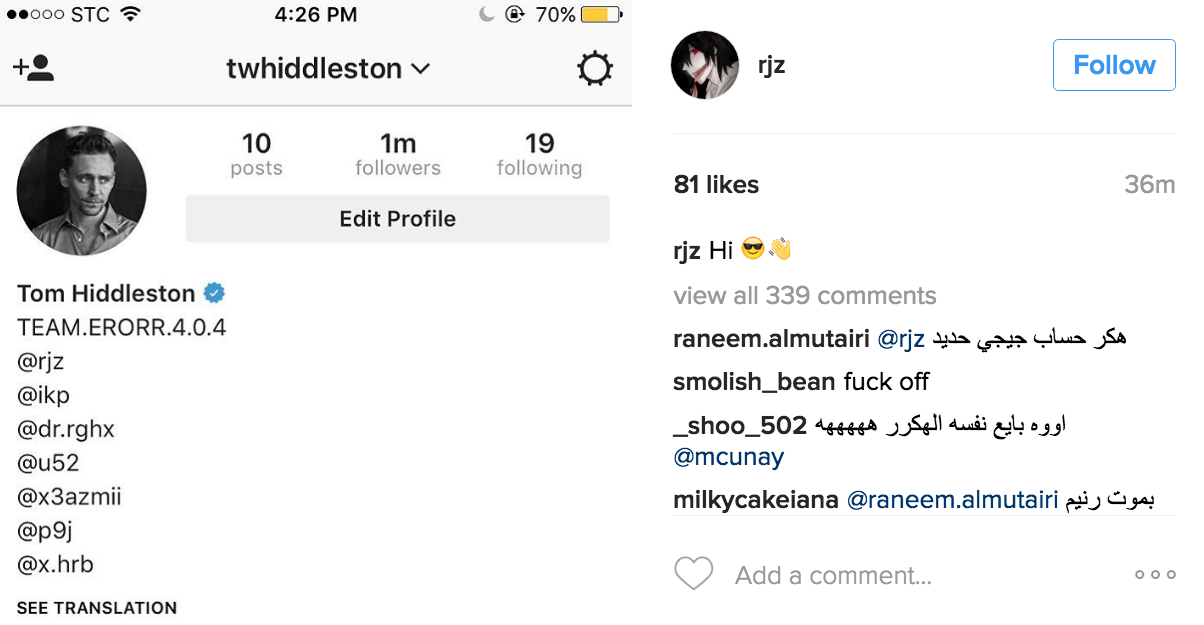 Representatives for Tom Hiddleston and Instagram have not yet responded to BuzzFeed's request for comment.