And there's one dog who stole his heart in particular – his pet Woody, who he has often been seen taking to premieres and film sets.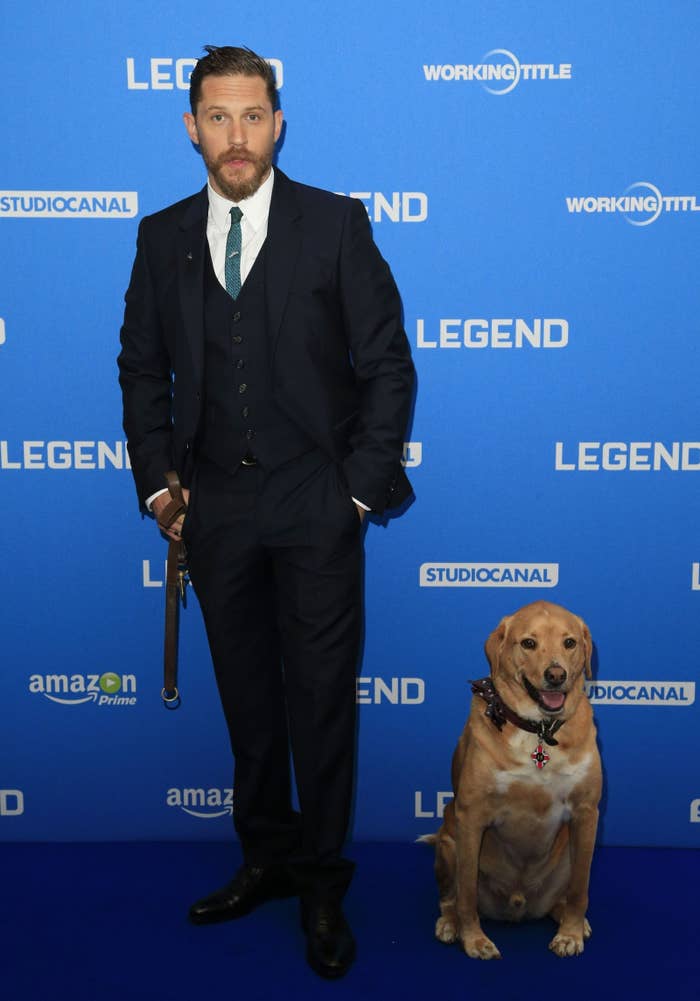 In fact, they have been pretty inseparable since they came into each other's lives in 2011.
At the Oscars last year, it was even revealed Tom (or potentially his wife Charlotte) has a phone cover with a picture of him and Woody on it.
But we have some heartbreaking news: Woody sadly died a few days ago at the age of 6 after a six-month battle with polymyositisis, which is a muscle disorder.
Tom has written a lovely (and moving) tribute revealing the loss, which was posted on Tom Hardy Dot Org's Tumblr page on Wednesday.
Hardy's representative confirmed the sad news to BuzzFeed and that the post was written by the actor.
The essay starts off with a lovely story about how Tom found Woody as a stray in Atlanta when he was filming Lawless with Jessica Chastain.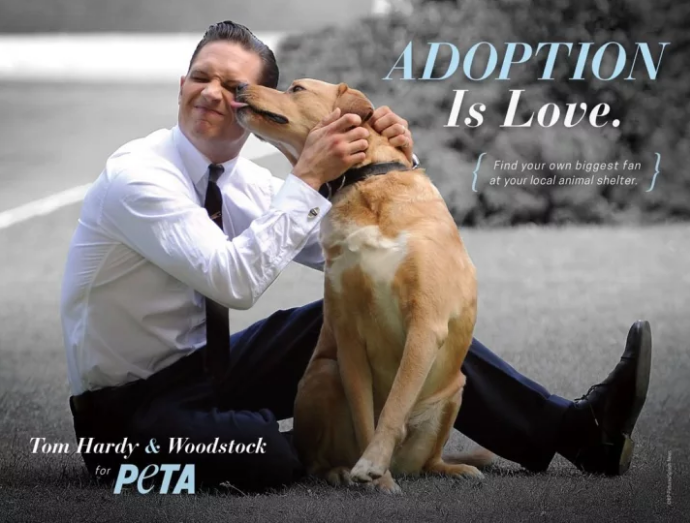 Tom then goes on to explain the close bond they had: "He was an Angel. And he was my best friend. We went through so much together." 💔
In fact, his whole explanation about Woody's death is utterly sad. Tom writes:
I don't normally speak out about family and friends but this is an unusual circumstance. Woody affected so many people in his own right so with great respect to his autonomy and as a familiar friendly face to many of you, it is with great great sadness a heavy heart that I inform you that after a very hard and short 6 month battle with an aggressive polymyostisis Woody passed away, two days ago. He was only Age 6. He was Far too young to leave us and We at home are devastated by his loss I am ultimately grateful for his loyal companionship and love and it is of some great comfort that he is no longer suffering. Above all I am completely gutted. the world for me was a better place with him in it and by my side.
And the sign-off is most poignant of all:
Thankyou Woody for choosing to find us. We will love you and be with you and you with us forever. Never ever ever forgotten. Your Boy tom xxx I love you beyond words. To the moon and back again and again to
Infinity and beyond. Run with Max now and the Angels. I will see you when I get there.
With all of me I love you. Always Thankyou for
Your love beautiful boy.
You can read the touching tribute in full here, alongside a video that was posted full of photos of Tom and Woody.
His fans have been sharing their own sympathy messages.
Condolences to the Hardy family – and rest in peace, beautiful Woody.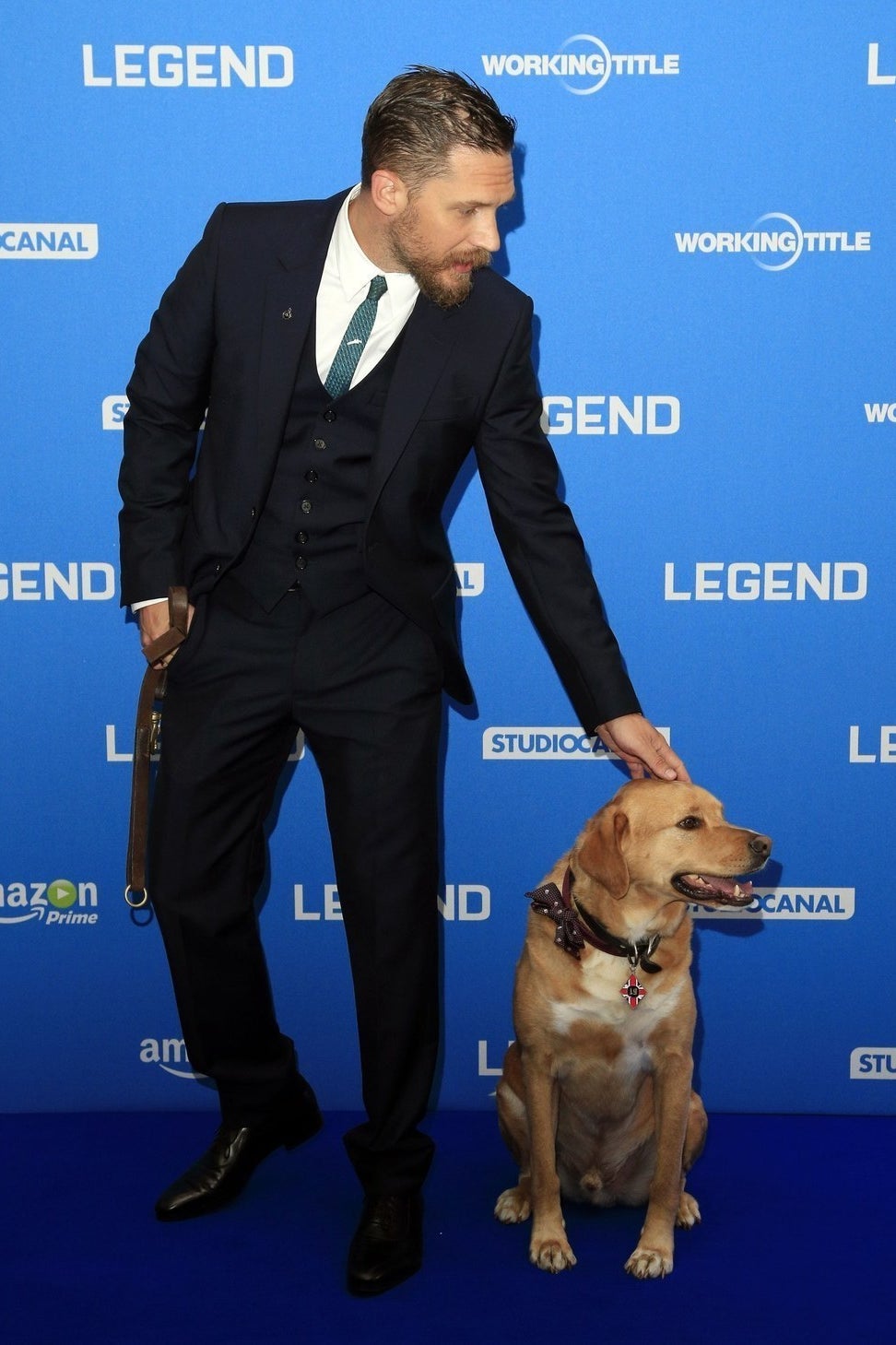 💔 ❤️ 💔 ❤️ 💔 ❤️ 💔 ❤️ 💔 ❤️