Watch Josh Hutcherson Try To Trip Jennifer Lawrence Up After She Fell Over
J.Floor strikes again.
Remember when Jennifer Lawrence made her own bit of Oscars history by falling over at the 2013 Academy Awards?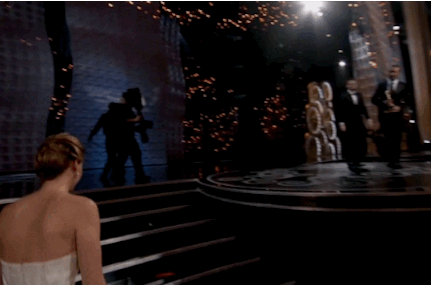 Then a year later did the same thing and fell over at the Oscars again?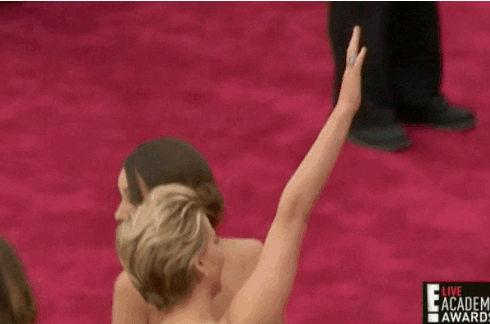 Because she's Jennifer Lawrence and she falls over so beautifully.
Well, she almost made it through 2015 without falling over at a red carpet event.
But that all changed when she attended The Hunger Games: Mockingjay Part 2 premiere in Madrid on Tuesday night.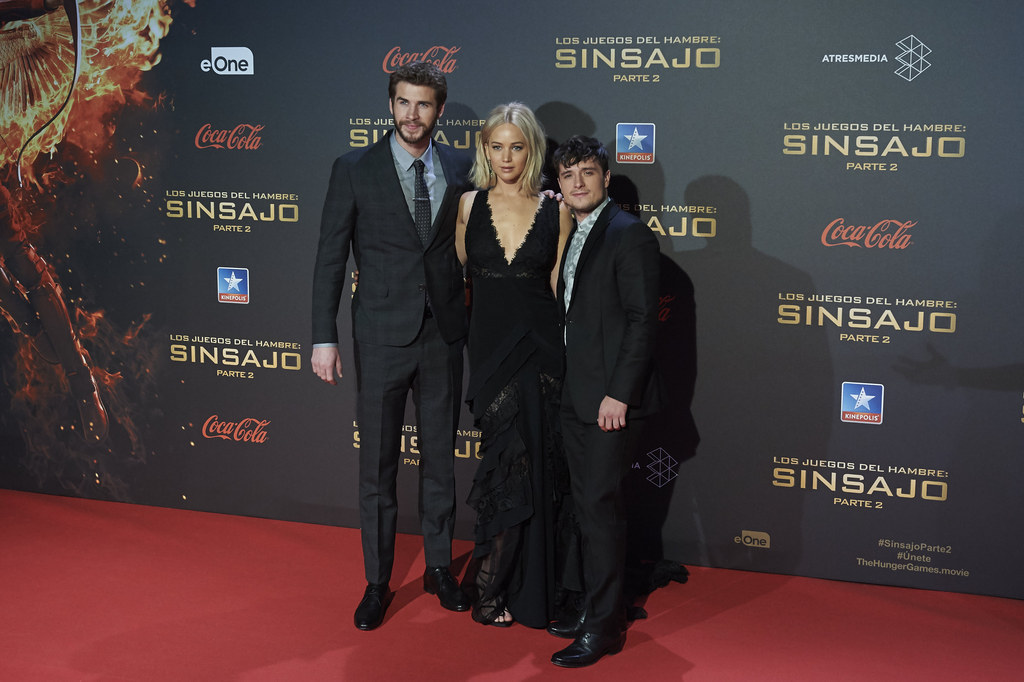 And naturally co-star Josh Hutcherson spent the rest of the evening trying to trip her up again.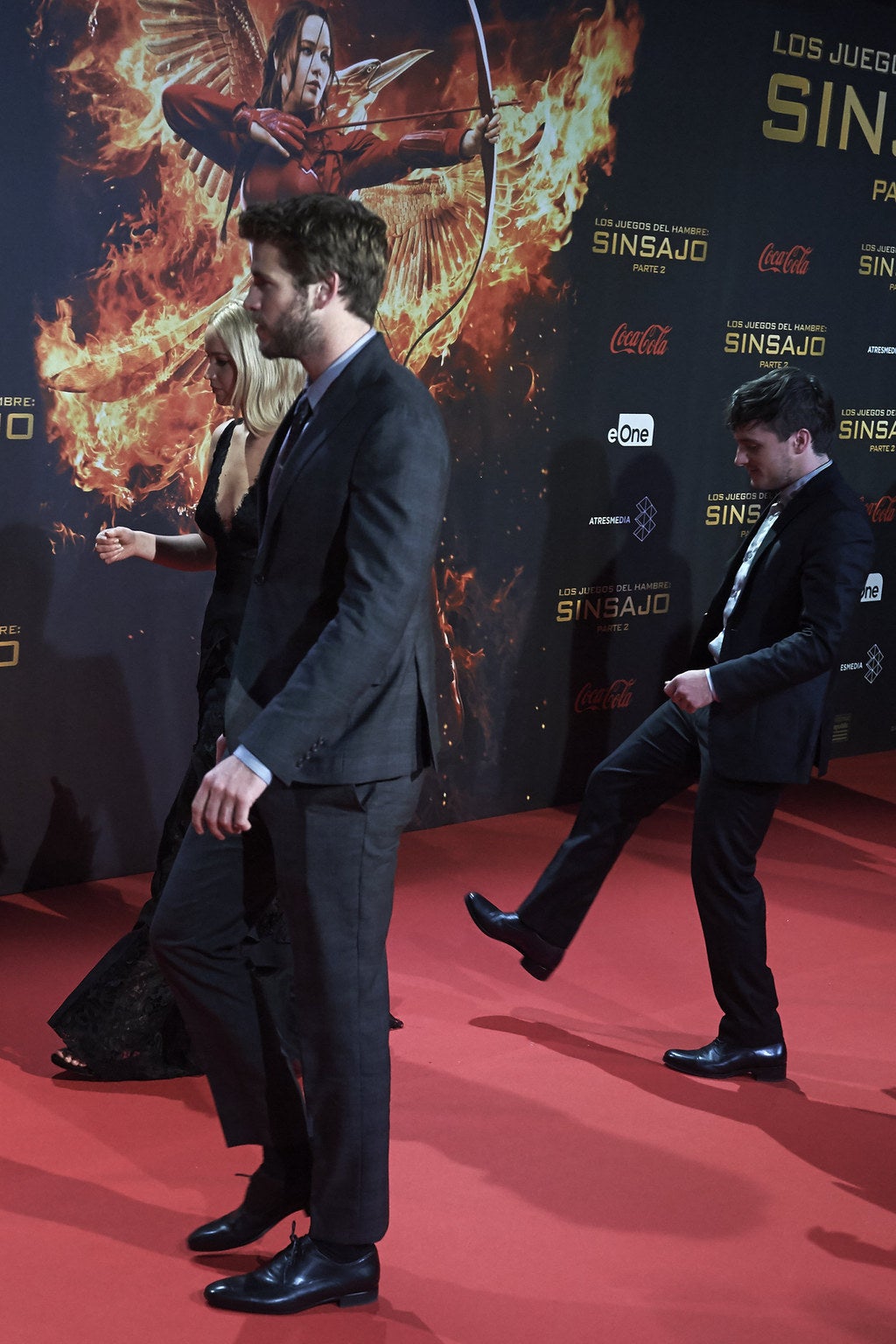 Much to Jennifer's annoyance.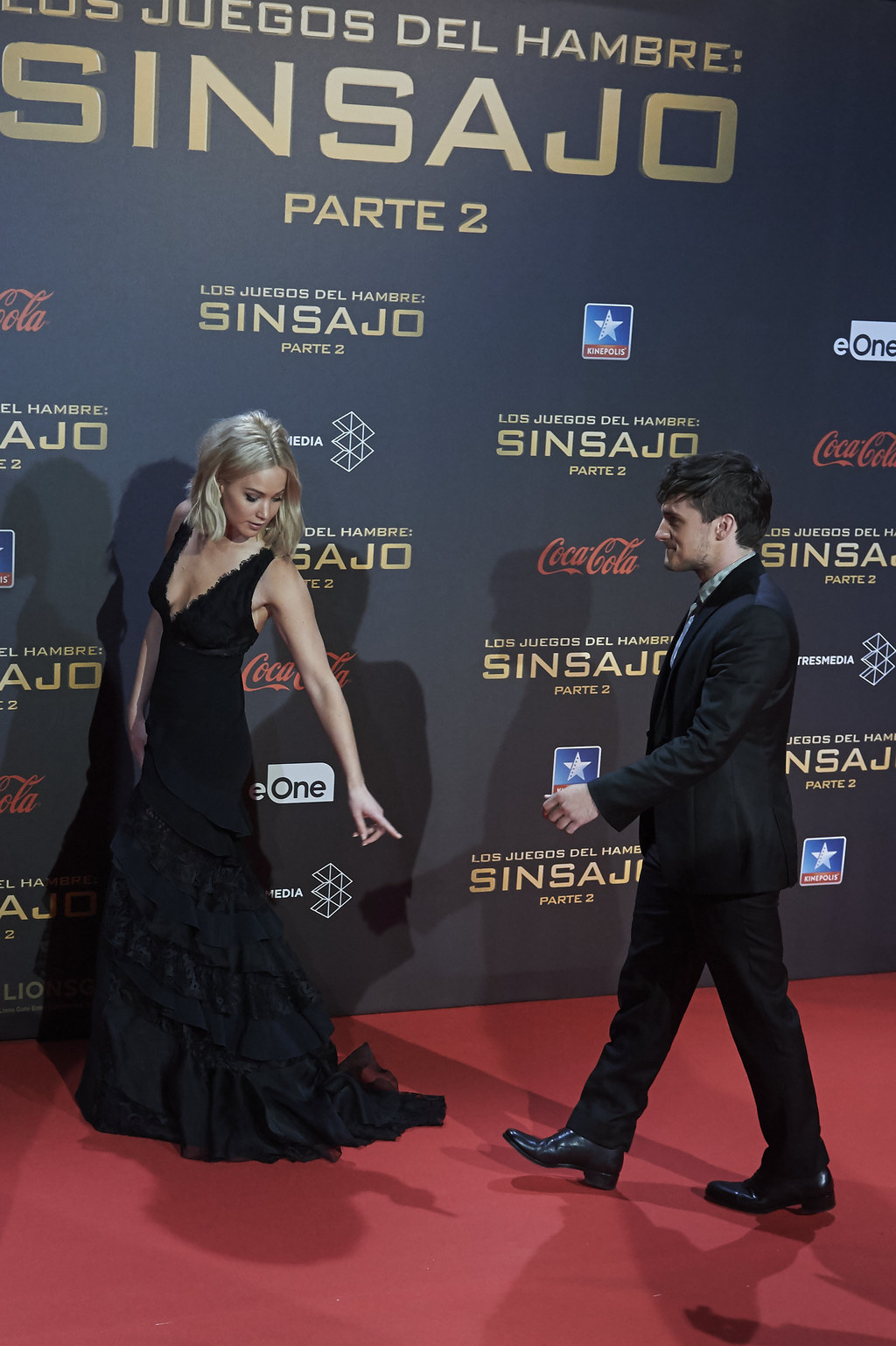 "No seriously Josh, stop."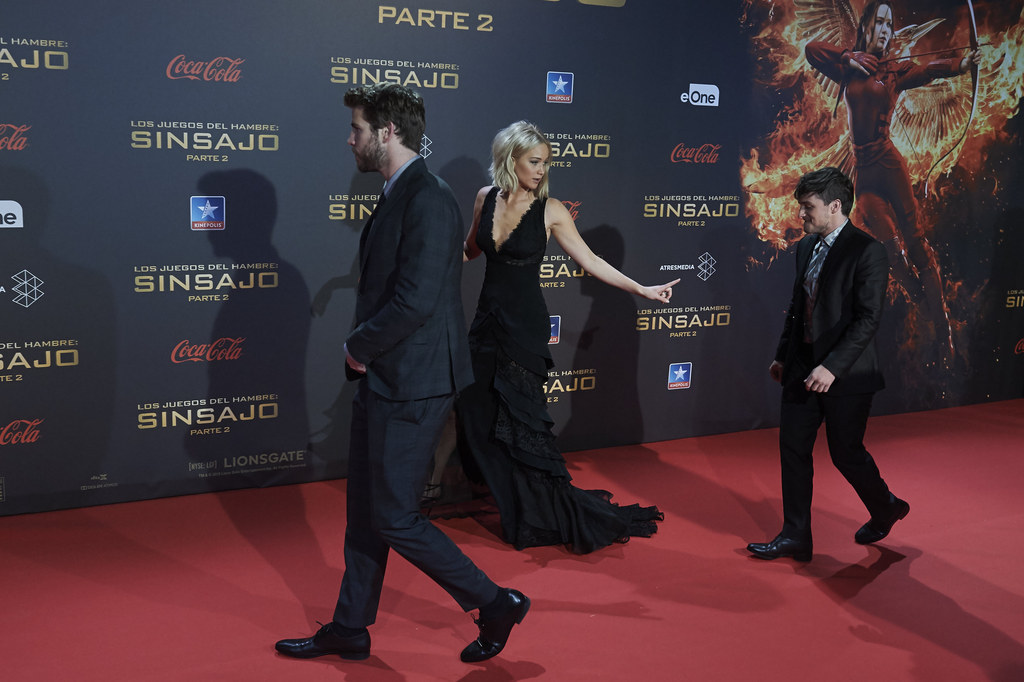 We'll be sad when this final Hunger Games tour is over.