Zayn Malik Just Said That He "Never Really Spoke" To Harry Styles While He Was In One Direction And Literally WTF Is Going On?
MY HEART IS LITERALLY DEAD.
If you're like me, you probably spent a solid chunk of your pre-teen/teenage years obsessing over One Direction.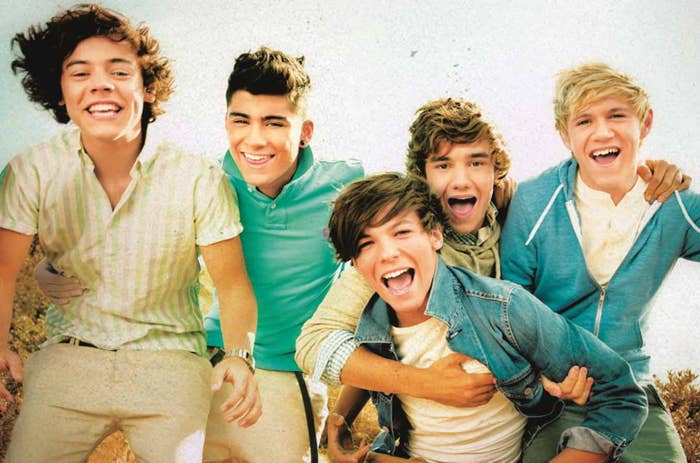 And, as a Directioner, you were probably heartbroken when Zayn Malik left the band.
Well, I've got some good news and bad news for you. Good news: In a recent interview with Us Weekly, Zayn said that he's been "in touch" with his former bandmates post-break up.
"We're in touch. Everything is on a civil level. It's not the way it used to be, obviously, because we were spending 24 hours a day in the band and now we're growing as individual men, but we still check in."
Bad news: When he was asked about his relationship with Harry Styles, he basically said it was nonexistent. EVEN WHILE HE WAS IN THE BAND.
"To be honest, I never really spoke to Harry even when I was in the band. So I didn't really expect that much of a relationship with him."
EXCUSE ME, WHAT? WHAT DO YOU MEAN YOU "NEVER REALLY SPOKE"? WHAT DOES THAT EVEN MEAN???
OR THAT I IMAGINED THIS GLORIOUS MOMENT?
OR THAT ANY PART OF THE "KISS YOU" MUSIC VIDEO DOESN'T EXIST IRL????
Seriously, I don't know how to process this. I'm honestly still screaming. THIS IS TOO CUTE TO BE FAKE.
I mean, I don't believe you. But whatever you say, Zayn. ¯\_(ツ)_/¯