We Tried The New Taco Bell Chicken Nuggets And Here's What Happened
It looks like exactly what I want after a long night of drinking.
by
,
As you may know, Taco Bell's new Naked Chicken Chips are hitting menus nationwide this Thursday.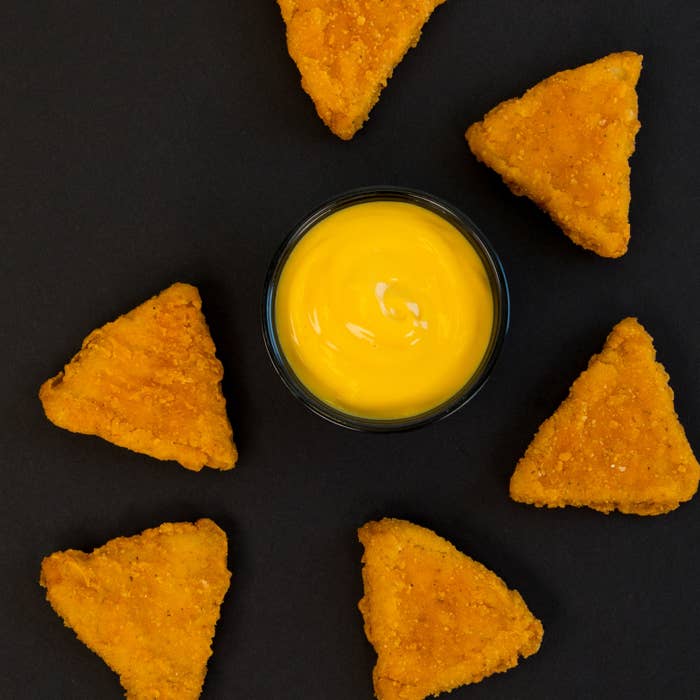 Despite its name, the chicken "chip" is actually made up of white-meat chicken + spices and seasoning, and comes with a side of nacho cheese sauce to dip them in.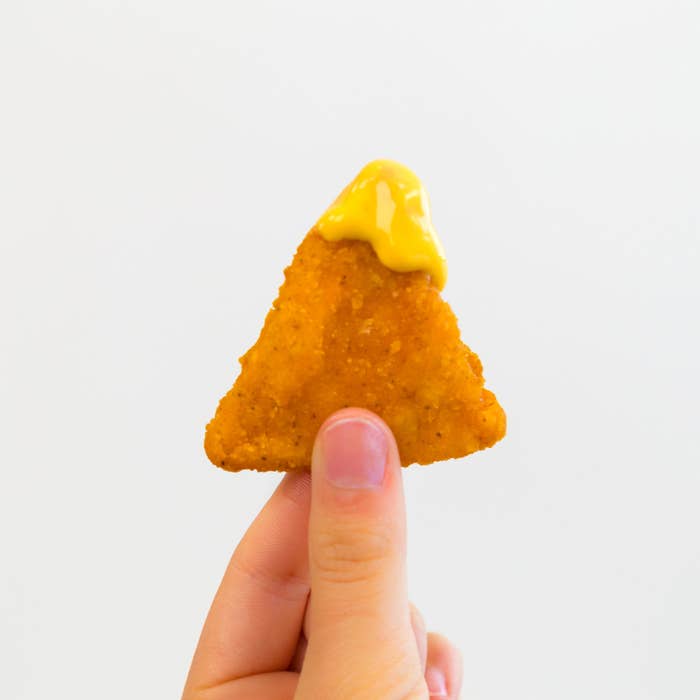 You might remember Taco Bell's Naked Chicken Chalupa. Well, the chicken chips are similar to its shell but presented in a more bite-sized form.
Here's what they looked like IRL: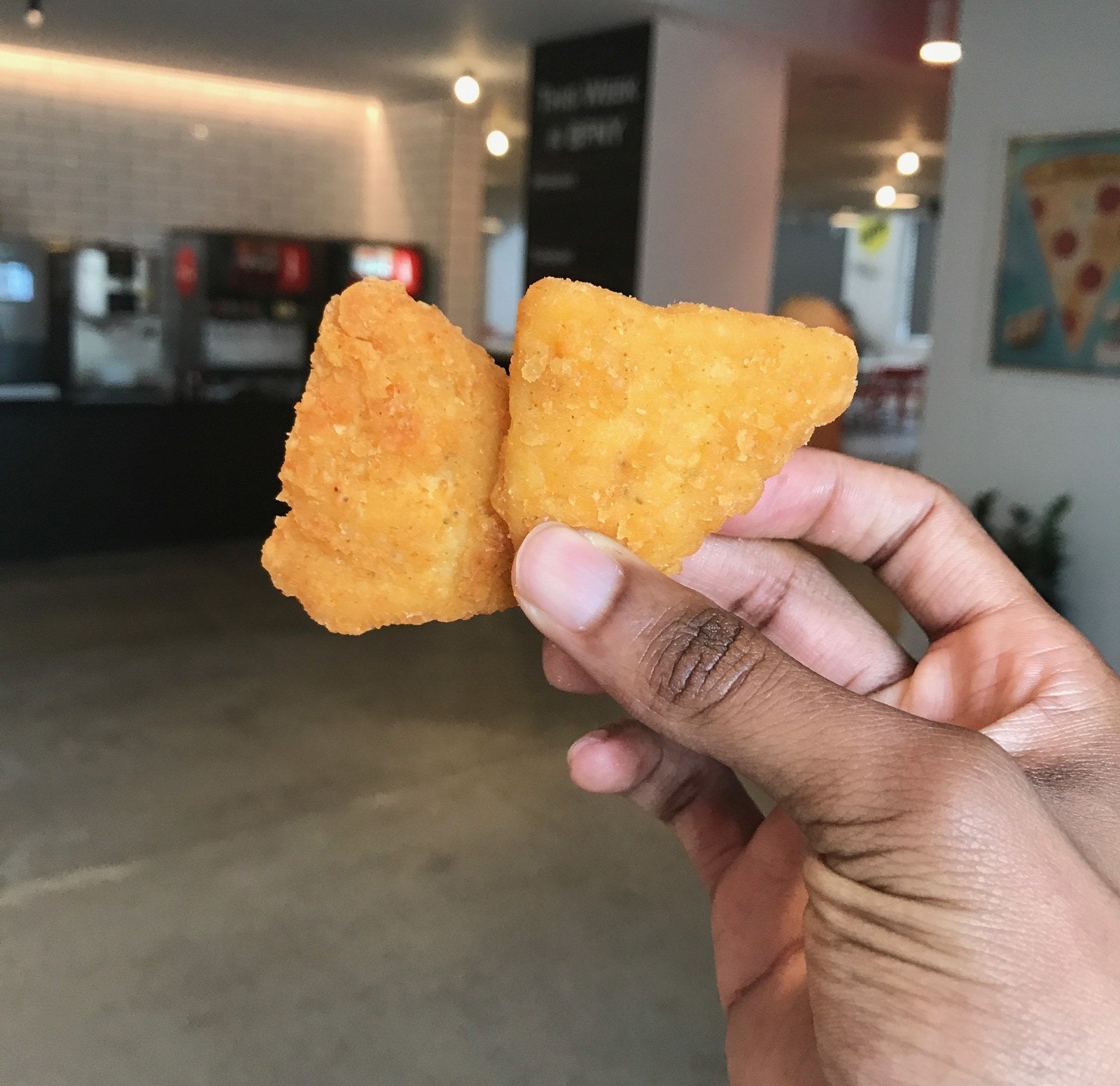 They were thin and bready: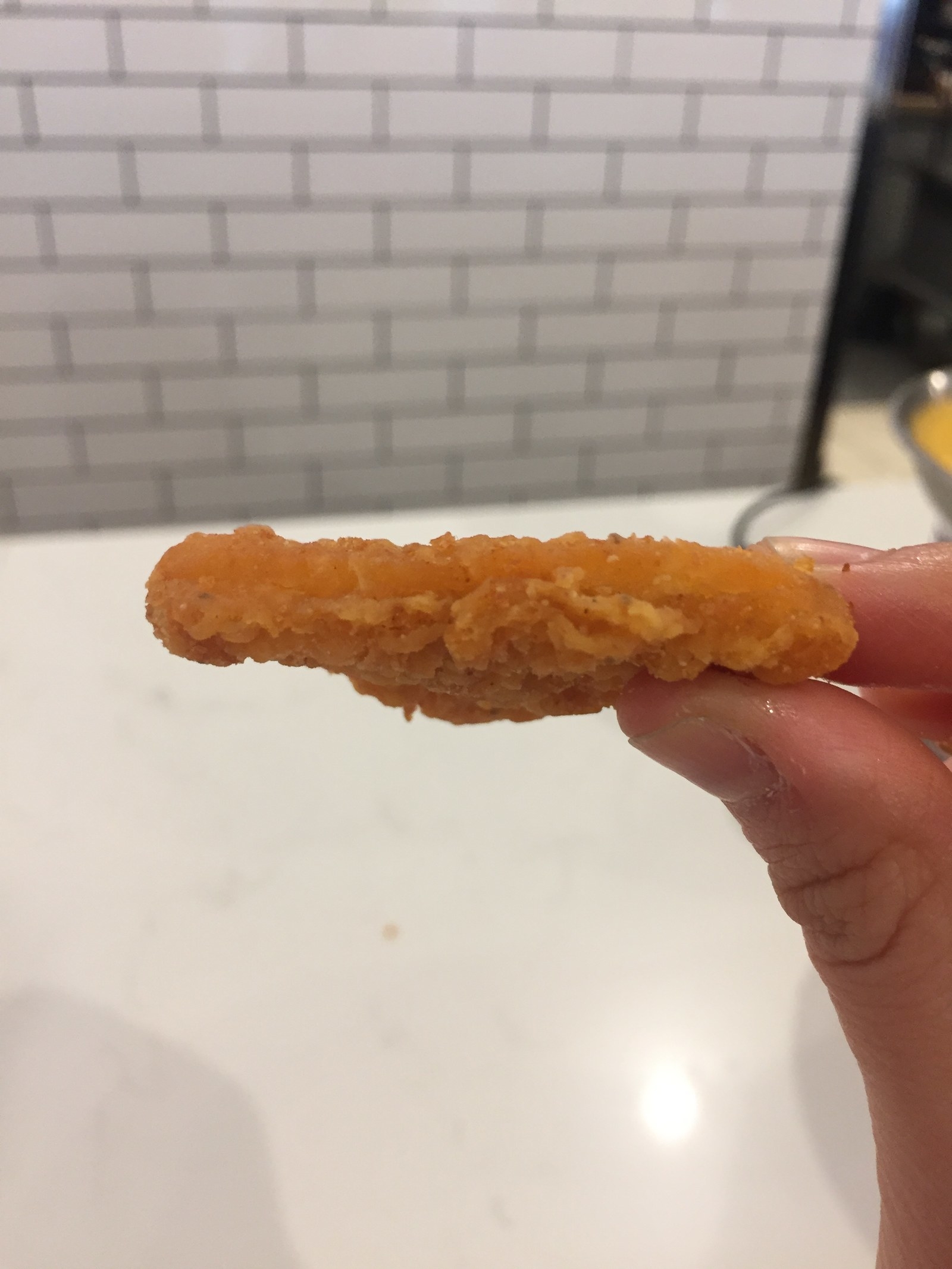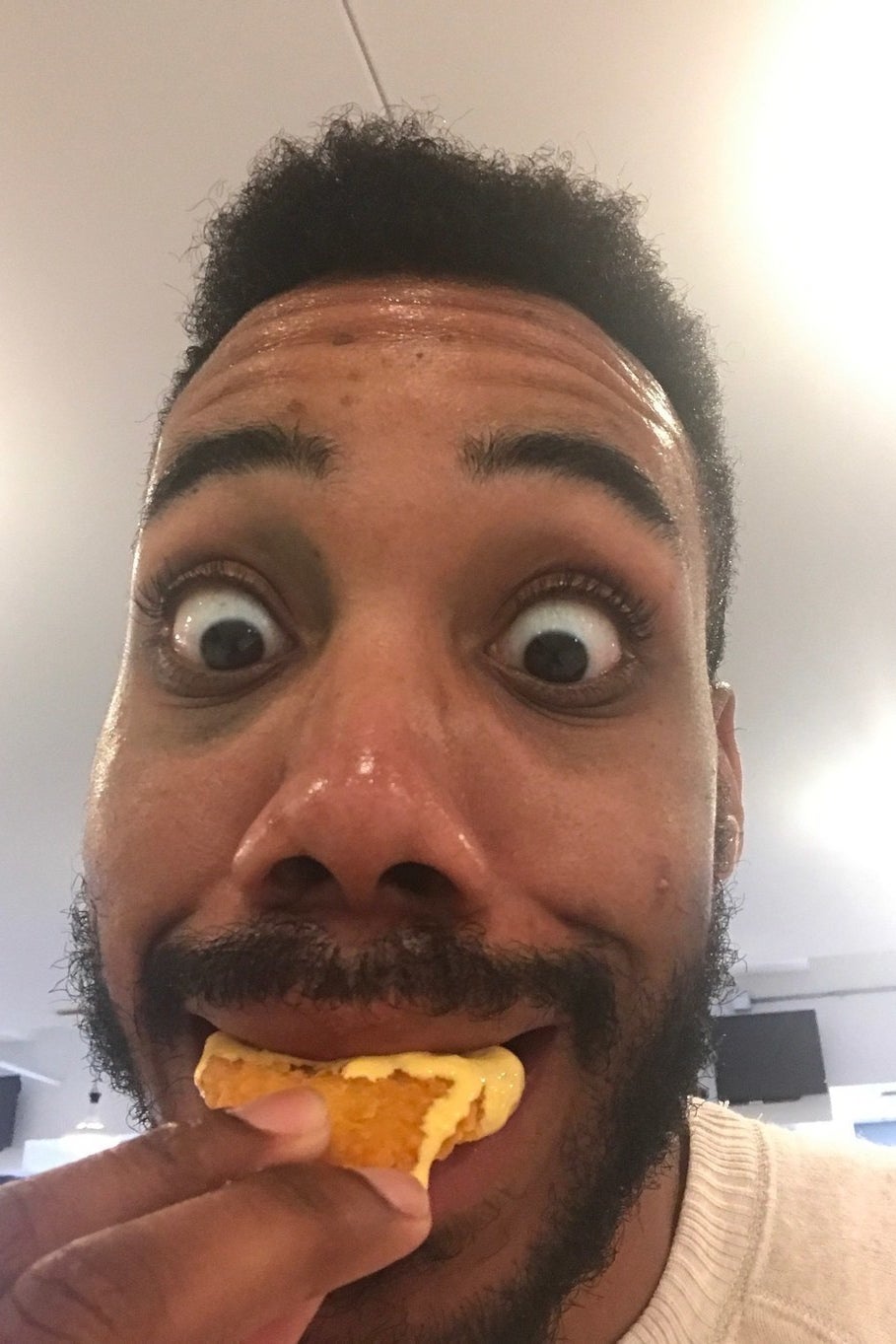 Kevin's review: The first thing I noticed about the chicken chips was the smell. It reminded me of grade-school lunch when it was chicken nugget day — took me right down memory lane. Anyways, the chicken chips smelled really good and I thought the shape was definitely interesting. After my observations, I took my first bite and immediately noticed the Mexican spices. It wasn't overpoweringly spicy — though I like spice — but just more flavorful. These can definitely be eaten in one bite, or two if you're more conservative. The cheese sauce was a nice addition — it tasted exactly like the nacho cheese you get from the movies. I was told that it's best to eat the chicken chips with the nacho cheese warm. Overall they tasted exactly like I expected: like spicy chicken nuggets. I'd definitely eat them again and feel like they'd make a pretty good drunk snack.
Michelle's review: Okay, so if we're being real, these are BASICALLY flattened, fried versions of chicken nuggets (though if we're going with that line of thought, I guess most foods are just variations on others?) — so obviously I liked them. The best part is that they're sliiiightly spicy, which TBH is how all savory food should be. The only annoying part is that since these are designed as "chips," they're pretty small and meant to just accompany your main meal. To fill up, I feel like I'd need at least a 12-piecer. Which, uh, don't mind if I do!
High marks all around, TBH.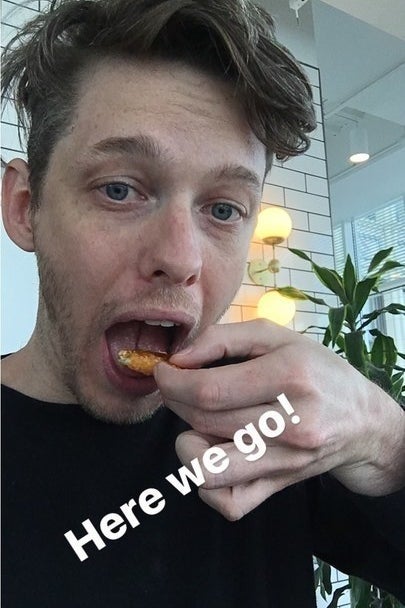 Angelo's review: I had tried the Naked Chicken Chalupa, which is made from the same type of chicken, so I knew what to expect, flavor wise, from these chips. And they were dank. I mean that in a good way. A spicy nug dipped in nacho cheese and Taco Bell sauce? Who wouldn't love that.
Hannah's review: Let's be honest: It's tough to make chicken nuggets bad. These Taco Bell Naked Chicken Chips basically tasted like your average fast-food chicken nugget, except a little thinner and crispier with a nice kick. I'm usually a ketchup fiend, but the nacho cheese really took these to the next level for me.
So it's unanimous: We loved the chicken chips. If you like chicken nuggets with a hint of spice combined with nacho-cheese goodness, you may want to give them a try.
Oops. Something went wrong. Please try again later
Looks like we are having a problem on the server.
Would you try the chicken chips?
Hell yeah, get in my belly!

Maybe, if I was drunk or something.