21 Abominable Things That Have Been Caused By Fidget Spinners
"I just found someone's fidget spinner in my girl's bed and it's not mine..."
1.
They're ungodly.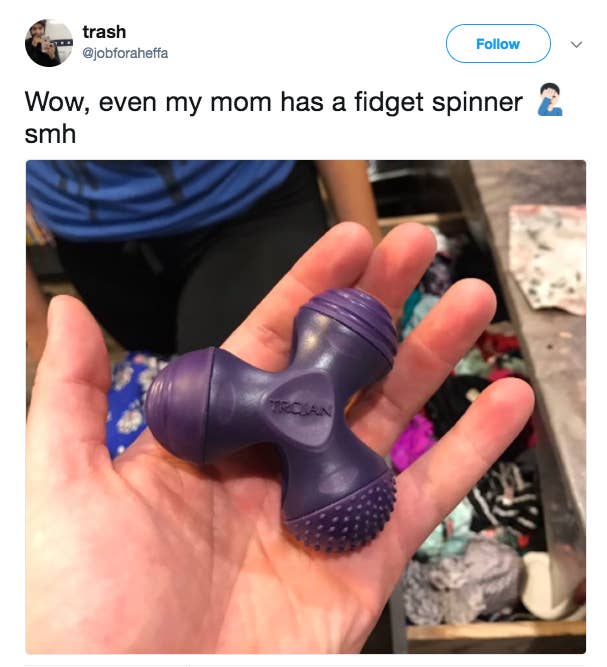 2.
They ruin concerts.
3.
They cause relationship problems.
4.
They cause great debates.
5.
They run?
6.
They've created a new "holiday?"
7.
They've become the...toy of the summer?
8.
They woof?
9.
They...what?!
10.
They create opportunities?
11.
They help drivers?!
12.
They get pregnant?
13.
They've even invaded reality TV.
14.
They've destroyed the sanctity of marriage.
15.
Even Kim Kardashian has cashed in on them.
16.
But, they do cause us to reflect.
17.
And inspire us to invest.
18.
OK wait, maybe they're iconic?
19.
Because they help people...fish?
20.
Woah, dude.
21.
But nah, at the end of the day, they make people do wild shit.