I Made My Indian Family Watch Their First K-Drama — And Their Reactions Were Priceless
"When can we go visit South Korea?" - my family after watching Weightlifting Fairy Kim Bok-Joo.
When trawling through Netflix on a late weekday night, it is nearly impossible to not notice the incredible amount of Korean TV shows and movies. The content, falling under the umbrella term of "K-Drama", boasts a variety of romances, comedies, historical dramas, and more, certain to suit every interest.
And it's not just the acting! Fashion lovers, film enthusiasts, and music lovers alike can tune into these shows to appreciate the characters' wardrobes, beautiful set locations, and unique OSTs. With their high production values and increased accessibility, thanks to large streaming platforms such as Netflix, South Korean culture and its respective media has rapidly expanded past its once considered "esoteric" beginning.
So I, a K-Drama newbie, encouraged by endless nagging from my K-Drama-obsessed friends, decided to willingly start my addiction...and drag my family along with me. Because why not? We're all still stuck in lockdown anyway. On further verbatim research, we decided to watch the popular show Weightlifting Fairy Kim Bok-Joo (2016) on Netflix.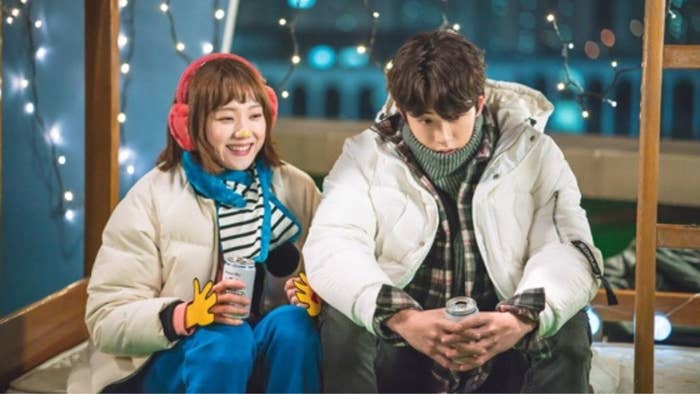 As we watched each episode (crammed into the span of a week, because WE WERE OBSESSED), we laughed, cried, and loved each character as they went through their own awkward growing pains and dealt with failure, loss, and unrequited love. So of course, I had to document our thoughts and reactions to share with you, in hopes that you either watch this show, or rewatch in order to fall in love with it all over again.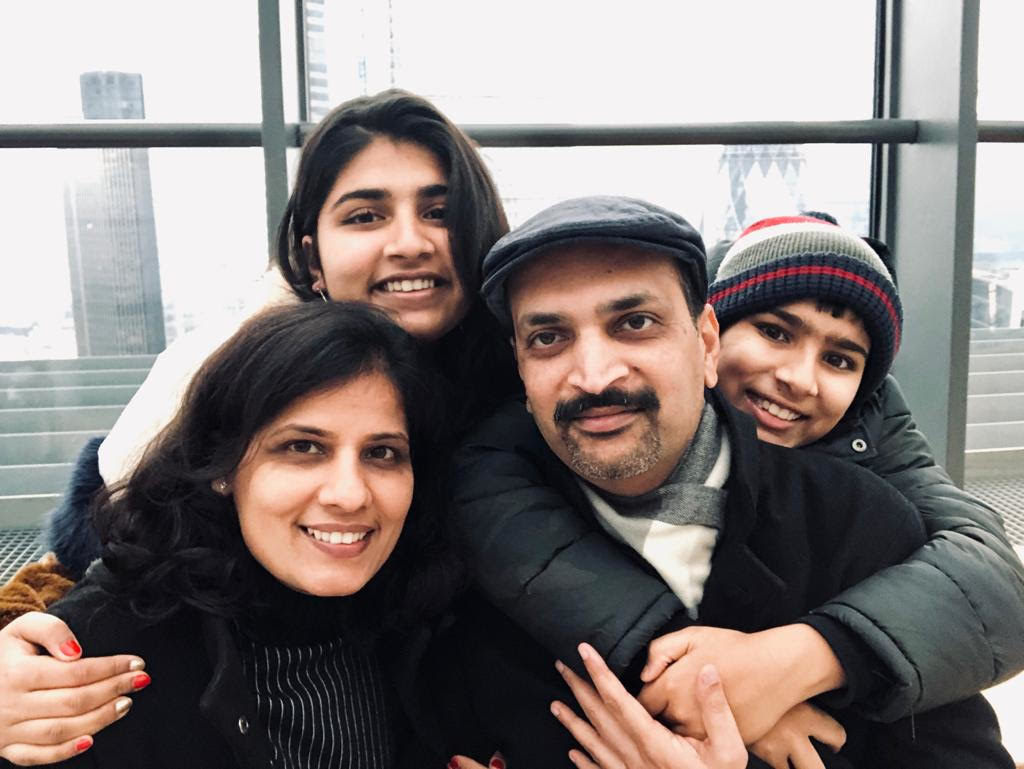 1.
"The on-screen chemistry of the two leads is *amazing*"
2.
"It shows STRONG and INDEPENDENT women!"
3.
"Do the supporting characters also get together?"
4.
"What is aeygo, and why do characters do it so often?"
5.
"Bok-Joo's dad's temper is so relatable..."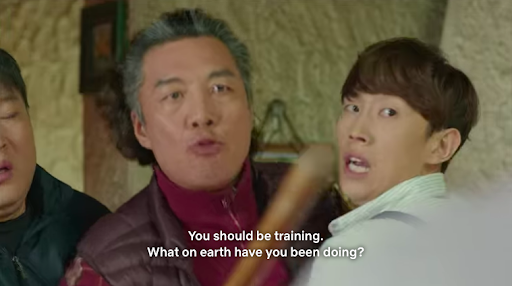 6.
"...but so is his pride."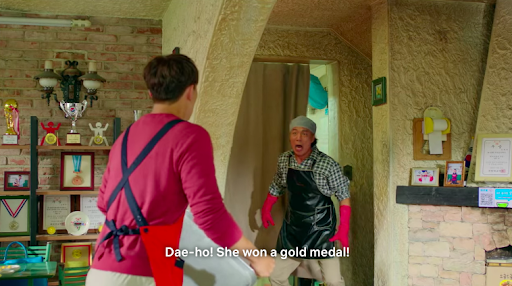 7.
"How does this guy have a new coat every episode?! And where can I buy them?"
8.
"Where can we find best friends like Tae-Kwon, Seon-Ok, and Nan-Hui?"
9.
"And where do you find older brothers like Jae-Yi?"
10.
"SO. MUCH. FOOD. "Why is this making me so hungry!?"
11.
"Do they….study? Or do anything educational?"
12.
"It's the insults for me." - my brother.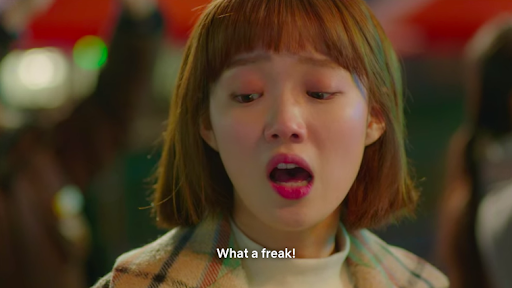 13.
"This is the most accurate depiction of burnout, and feeling lost in your early twenties."
14.
"Collegiate life looks so fun."
15.
"The uncle and dad argue so much...like an Indian soap."
16.
"Bok-Joo is badass...and not afraid to call out BS."
17.
"Younger child favouritism behaviour."
18.
"Why does their hair...like always look good? Even when they're swimming, weight-lifting, or working out."
19.
"The characters partying and drinking is a big mood."
21.
"When can we go visit South Korea?"
22.
To sum up our collective feelings: