To All the Boys 2 spoilers ahead!!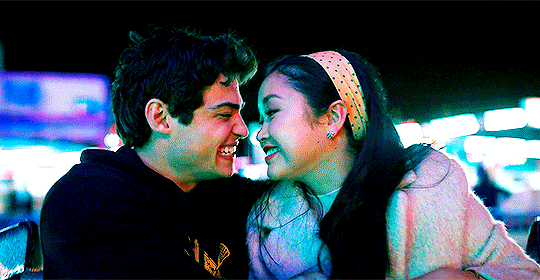 When I was watching To All the Boys, I couldn't help but notice it reminded me of another one of my favorite teen movies — Twilight. I know this sounds weird, but hear me out...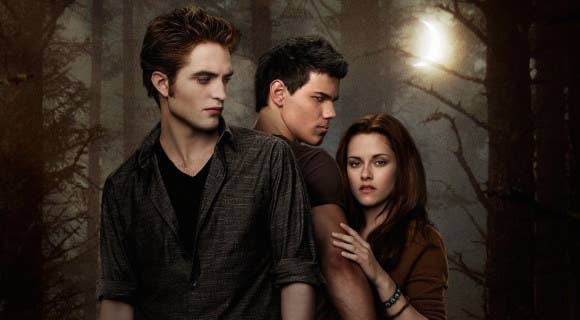 First of all, Peter and Edward are both introduced as the guy everyone wants but nobody can have. Peter because he's stuck on his ex Gen and Edward because he's, well, a vampire.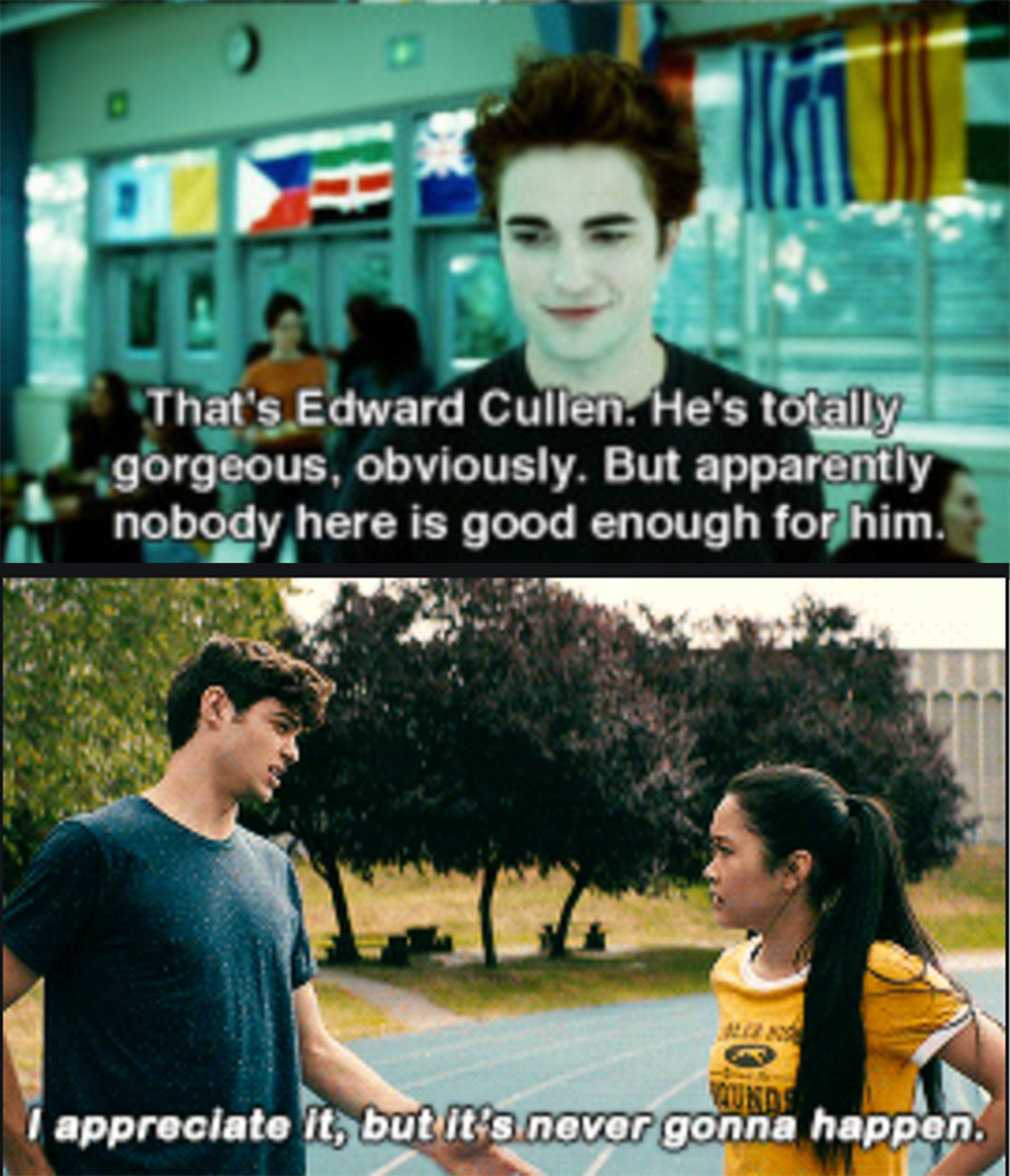 Both guys "unexpectedly" fall in love with girls nobody pictured them with. Edward with new girl Bella and Peter with beautiful, quirky Lara Jean.
Both couples eventually have very dramatic breakups...

...leading to both girls basically crying in their rooms for a month straight.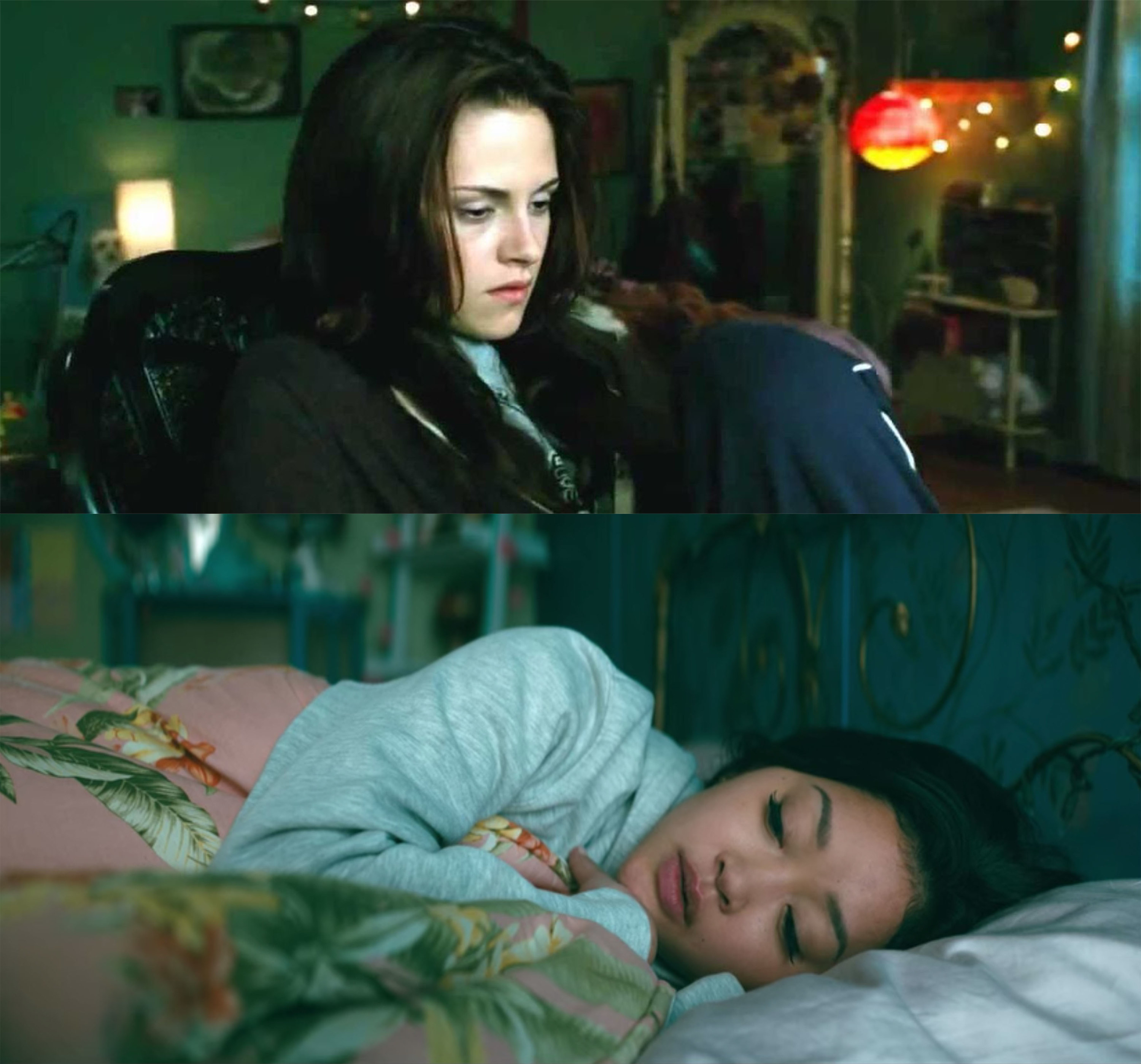 Both movies also have a love triangle with the girl's ridiculously cute childhood friend. In Twilight, it's Jacob, and in To All the Boys, it's John Ambrose.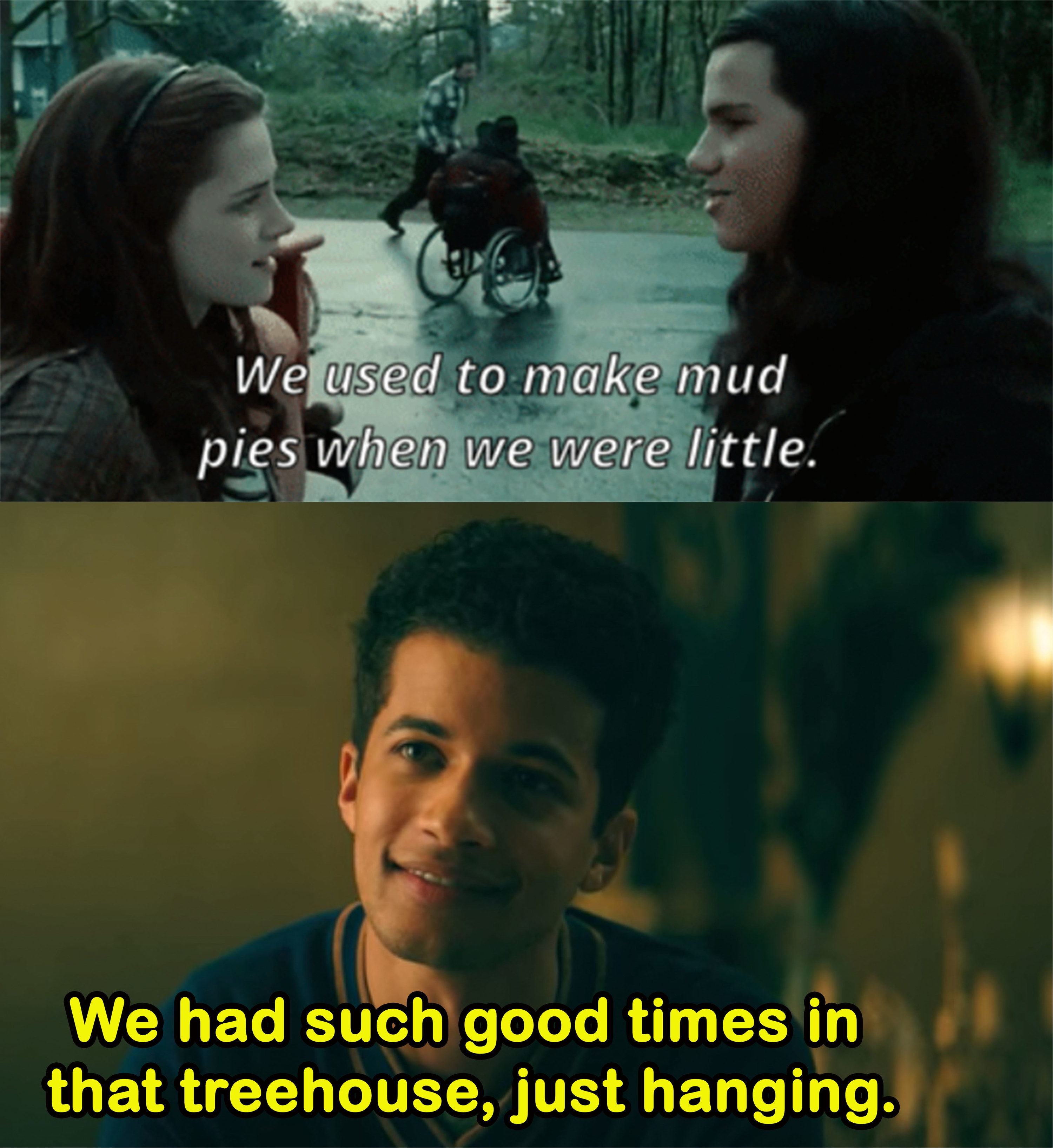 Jacob and John Ambrose both help their friends get over their breakups. Both guys also fall in love with the girls, who care about them, but not necessarily on the same level.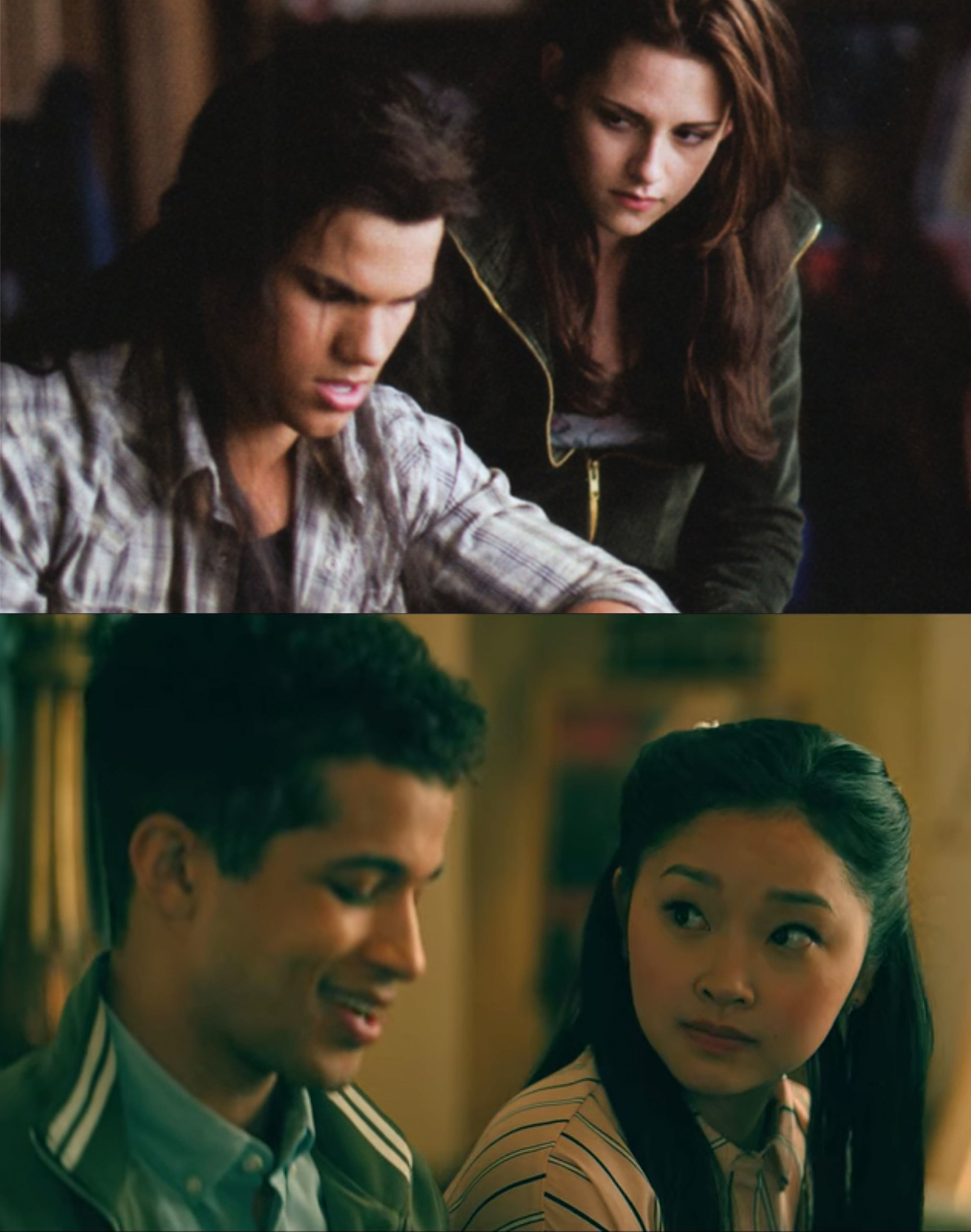 There are INTENSE rivalries between the guys in both movies. Before there was #TeamPeter and #TeamJohnAmbrose, there was #TeamEdward and #TeamJacob.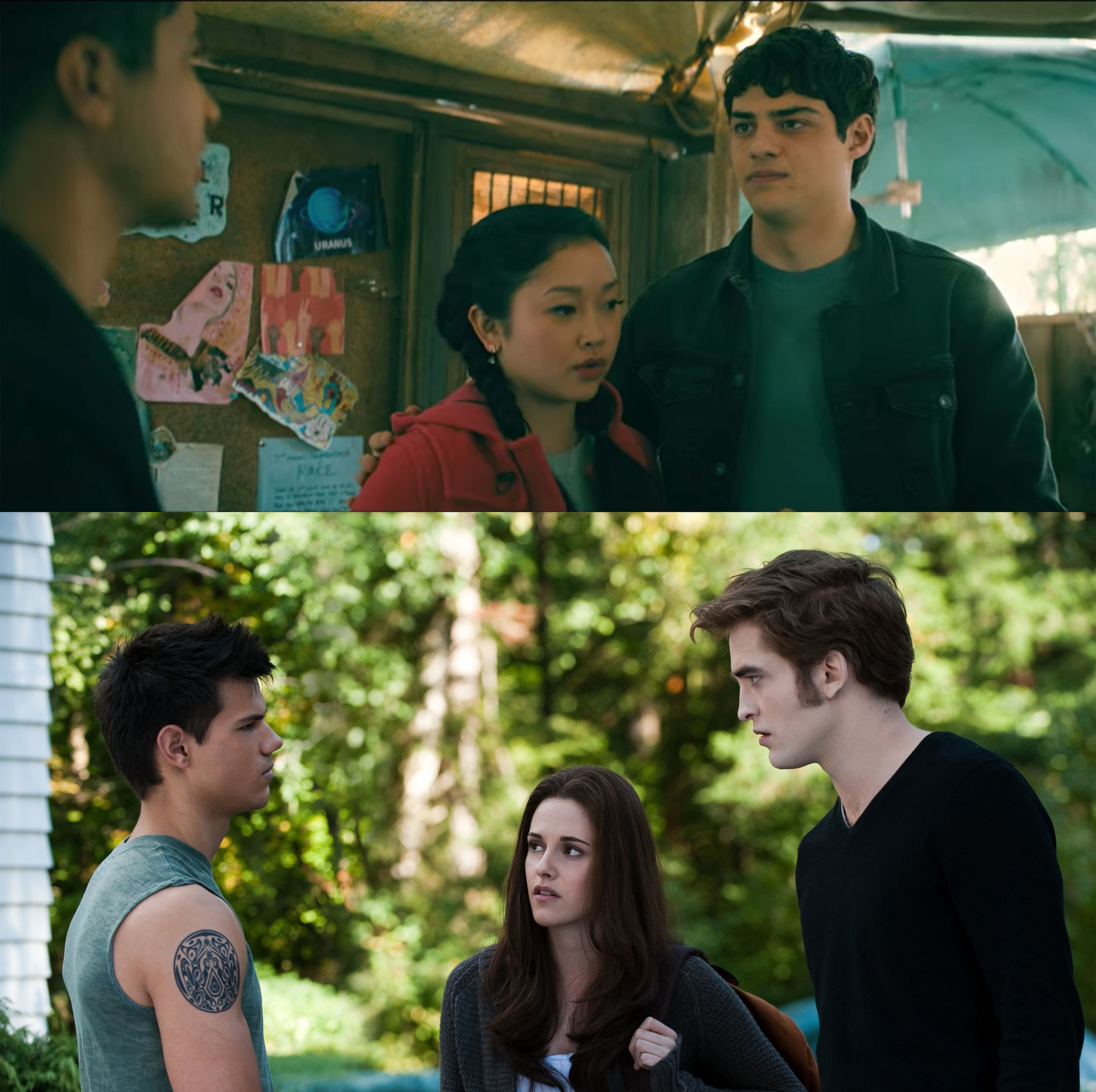 Both Bella and Jacob and Lara Jean and John Ambrose share a long-awaited, iconic kiss...
...but then both Bella and Lara Jean realize their heart ultimately belongs to the first guy. That it's been Edward all along for Bella and Peter all along for Lara Jean.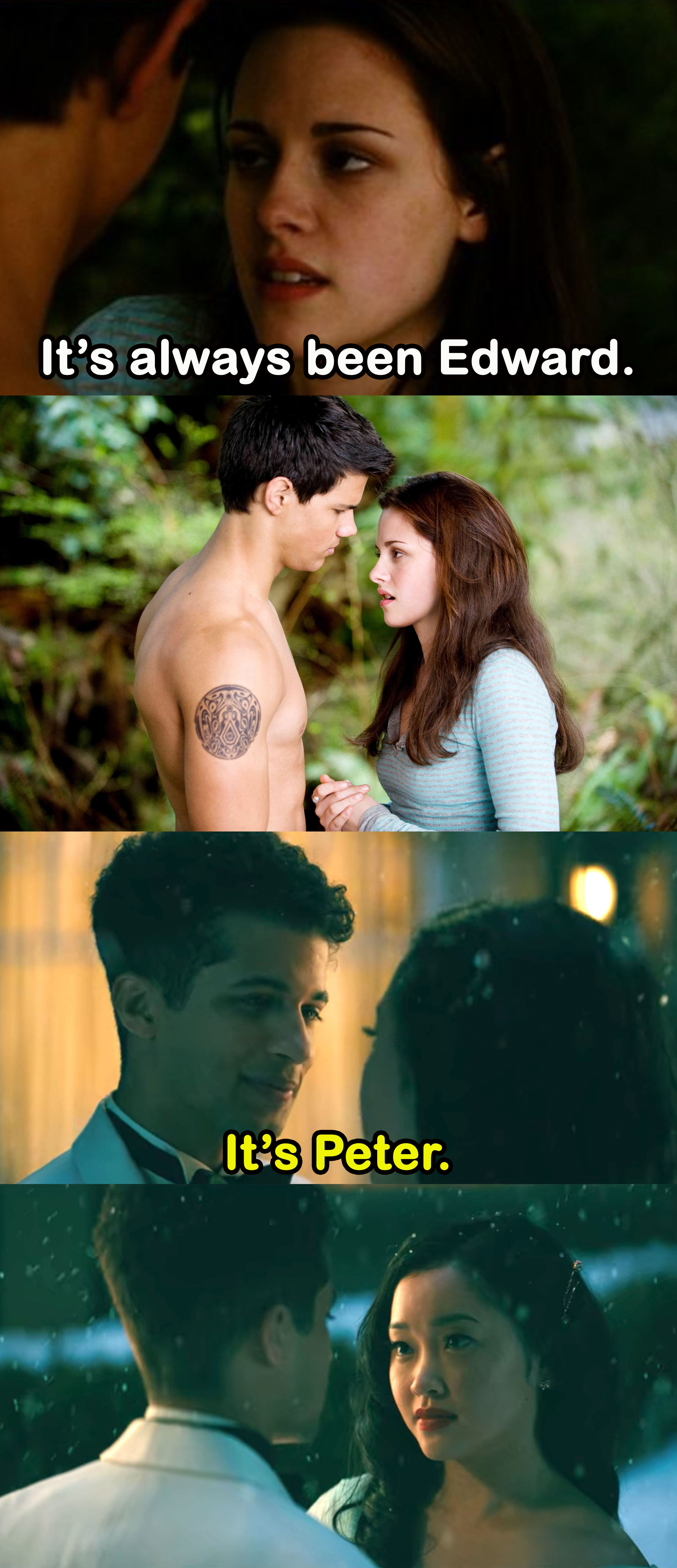 And finally, both Edward and Bella and Peter and Lara Jean share a passionate kiss at the end as music plays!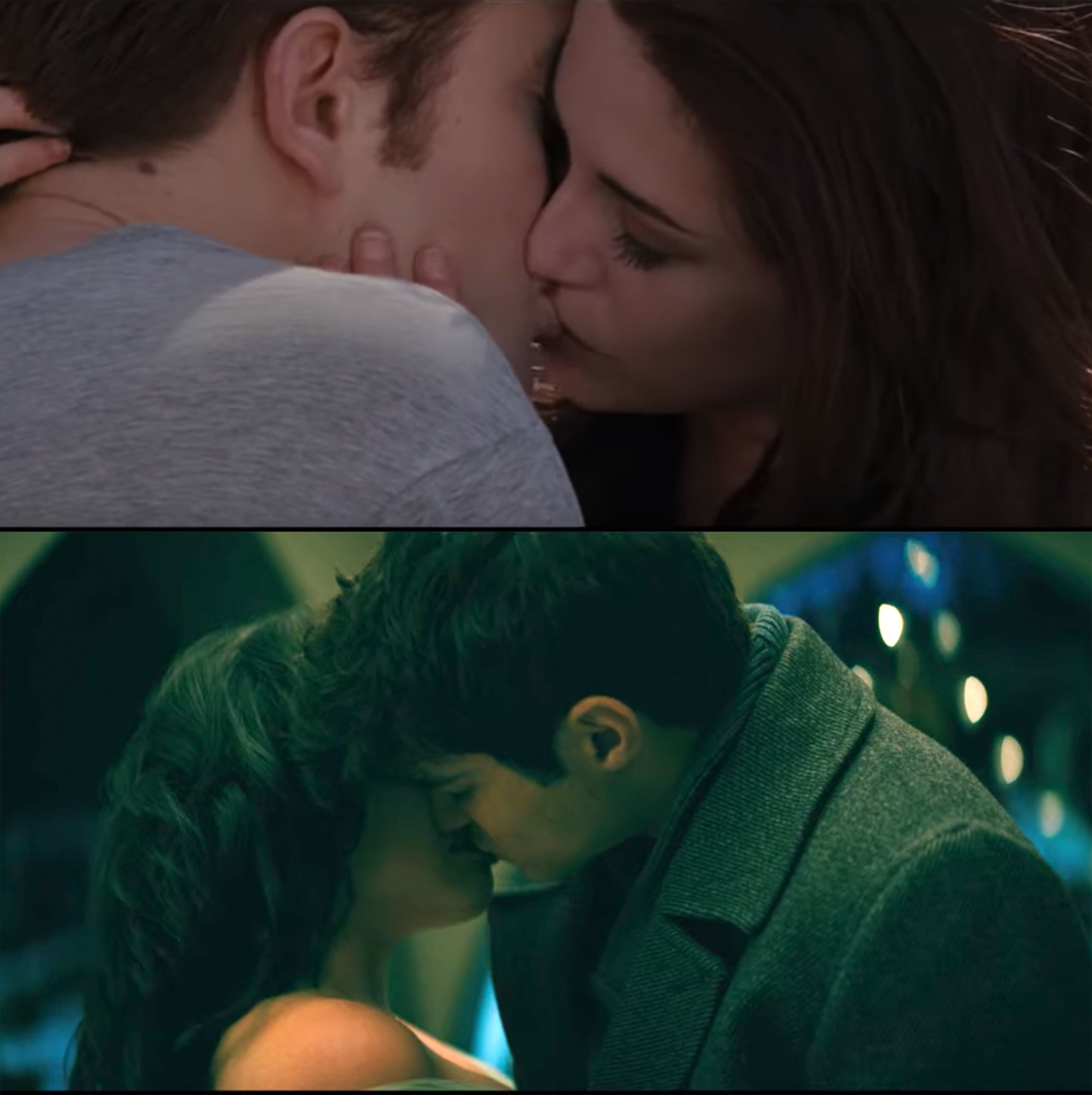 I may be Team Jacob when it comes to Twilight...but I'm definitely Team Peter and Lara Jean.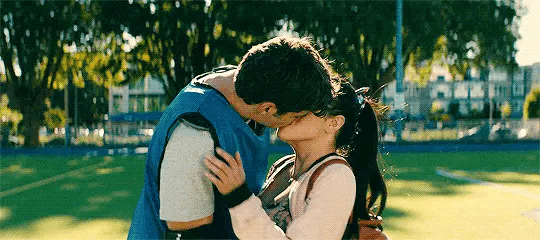 What do you think? Do you see it?? Or just me?