Congratulations are in order! Superstore and Crazy Rich Asians actor Nico Santos and Survivor star Zeke Smith just got engaged!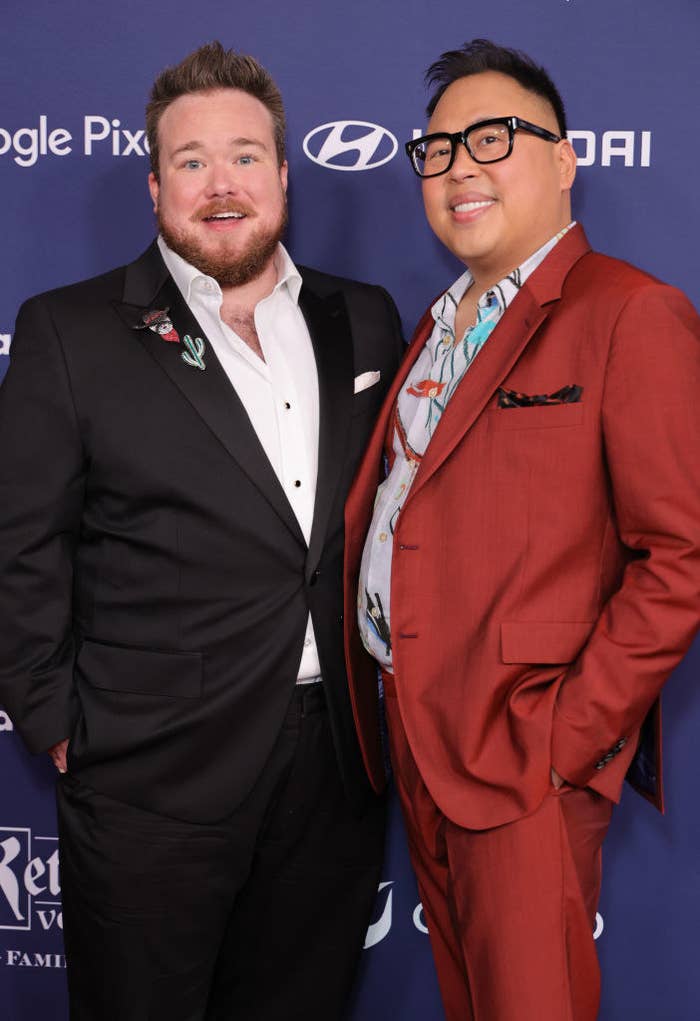 While presenting at Saturday's GLAAD Media Awards, Zeke took the next step and popped the question.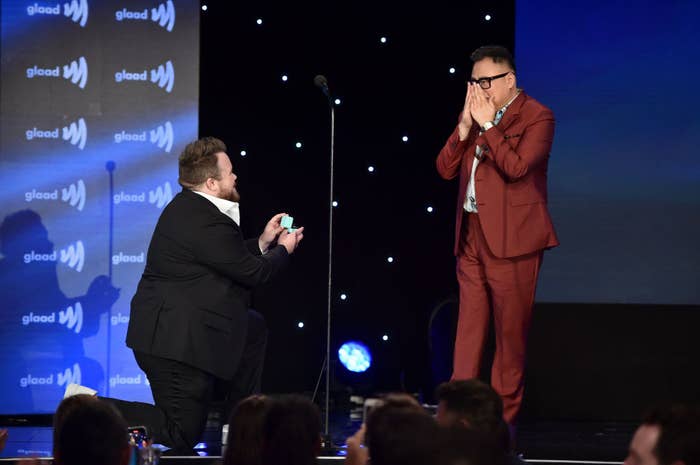 The Survivor star revealed that the two met four years ago at this very event.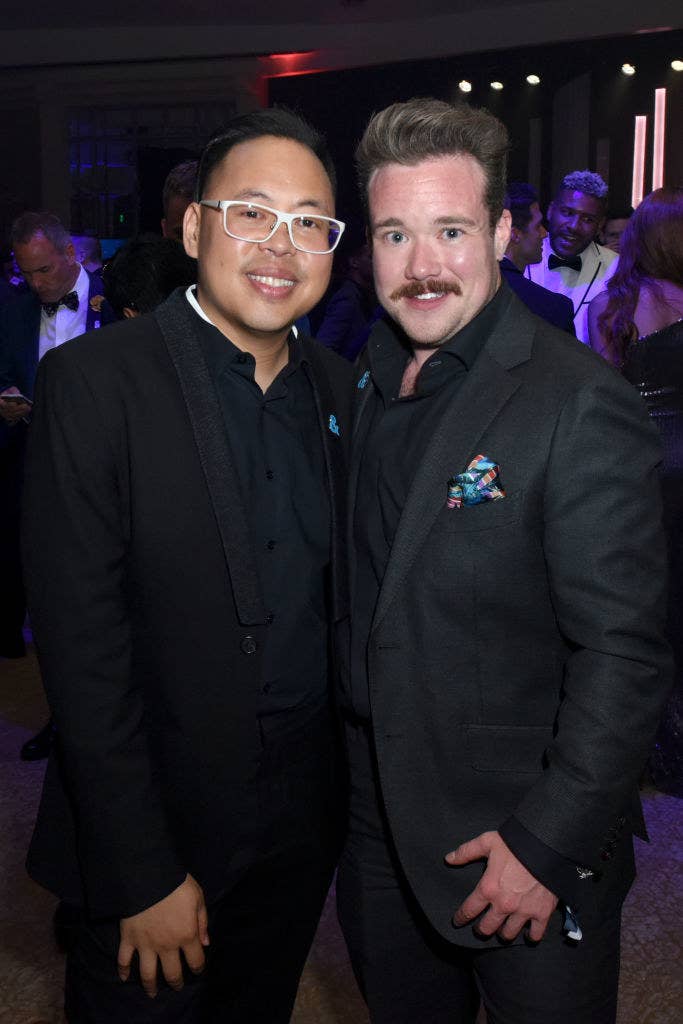 "Speaking of love stories, ours began four years ago here in our favorite restaurant, the Beverly Hills ballroom. ... Nico, he got me, at the after party, he got me a cocktail, lured me into his limousine, and he swept me off my feet," Zeke said.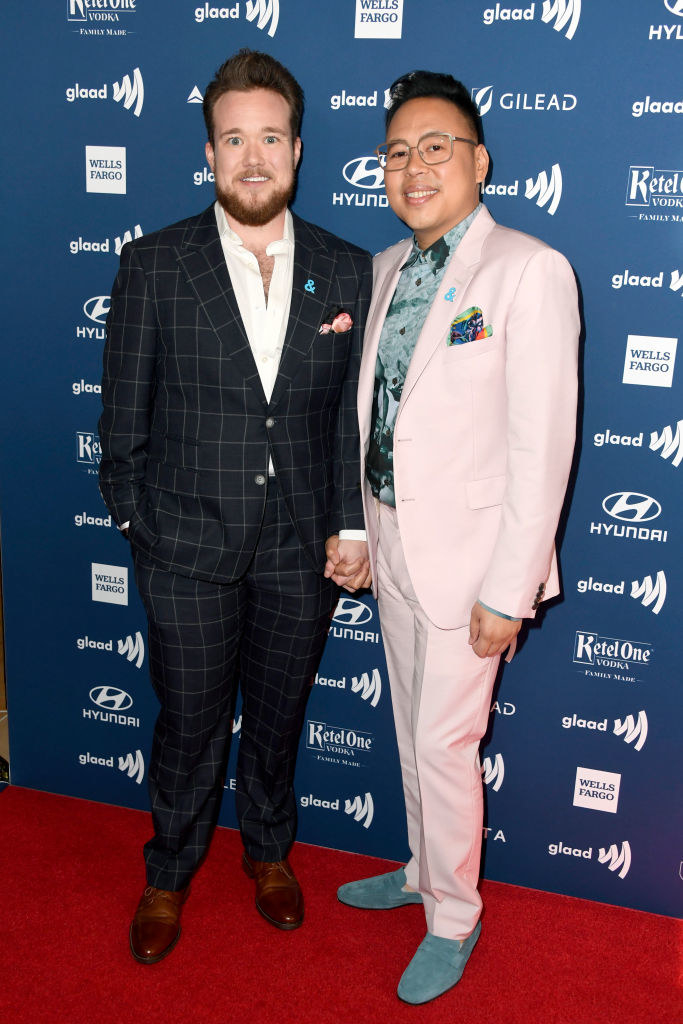 Zeke continued, "Nico, your love has taught me how to love. You are my other half. And I wanna spend the rest of my life with you."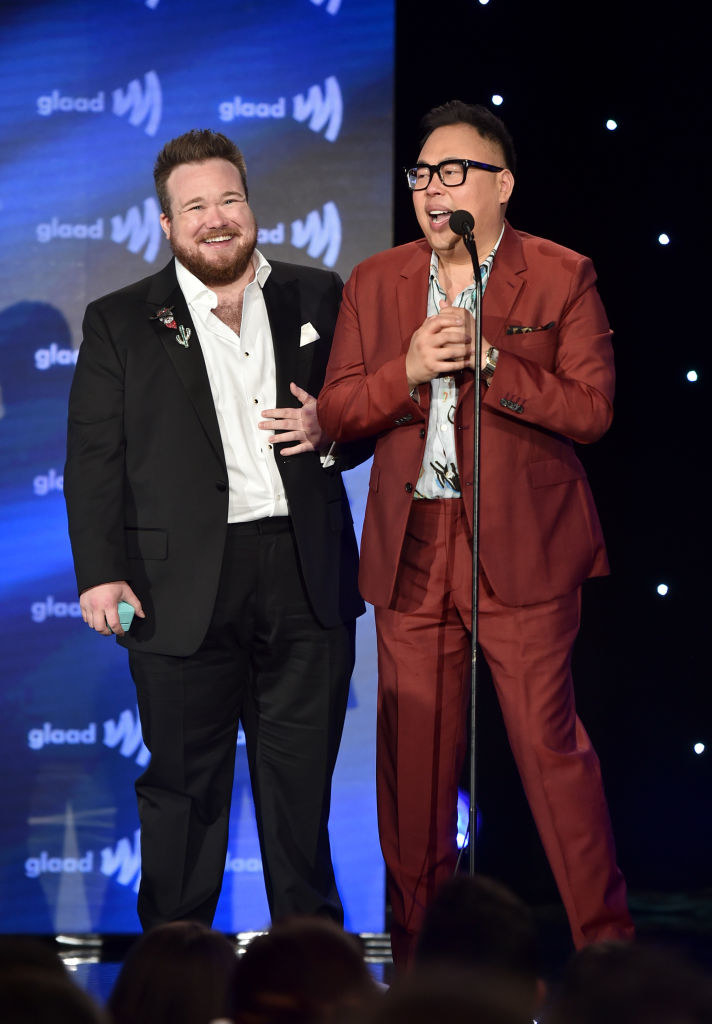 Then, Zeke got down on one knee...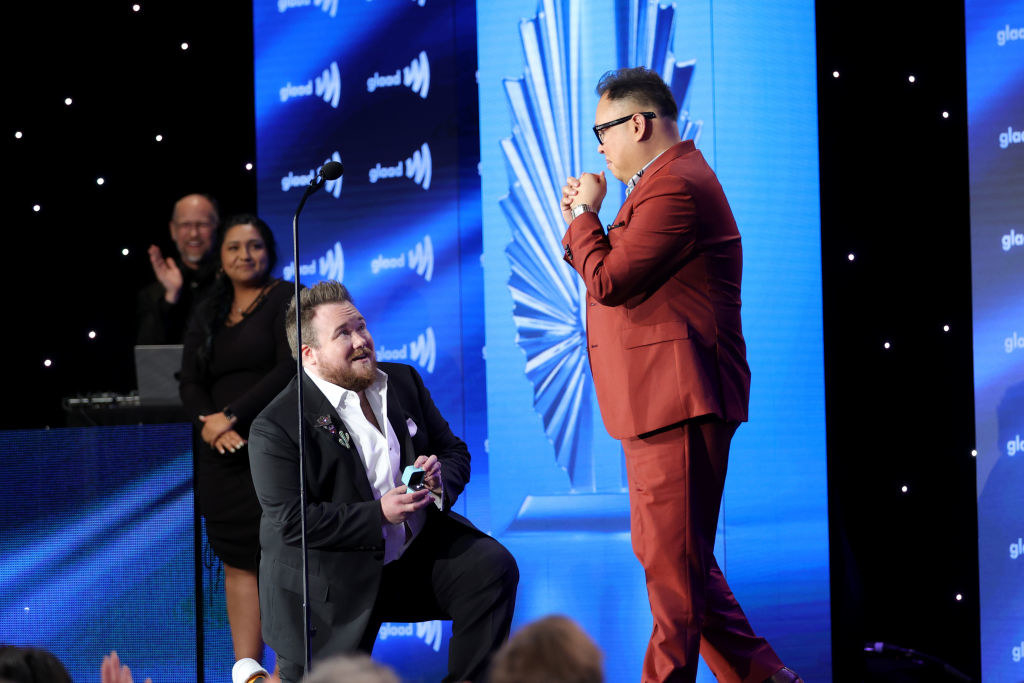 ...and Nico, of course, said yes!!!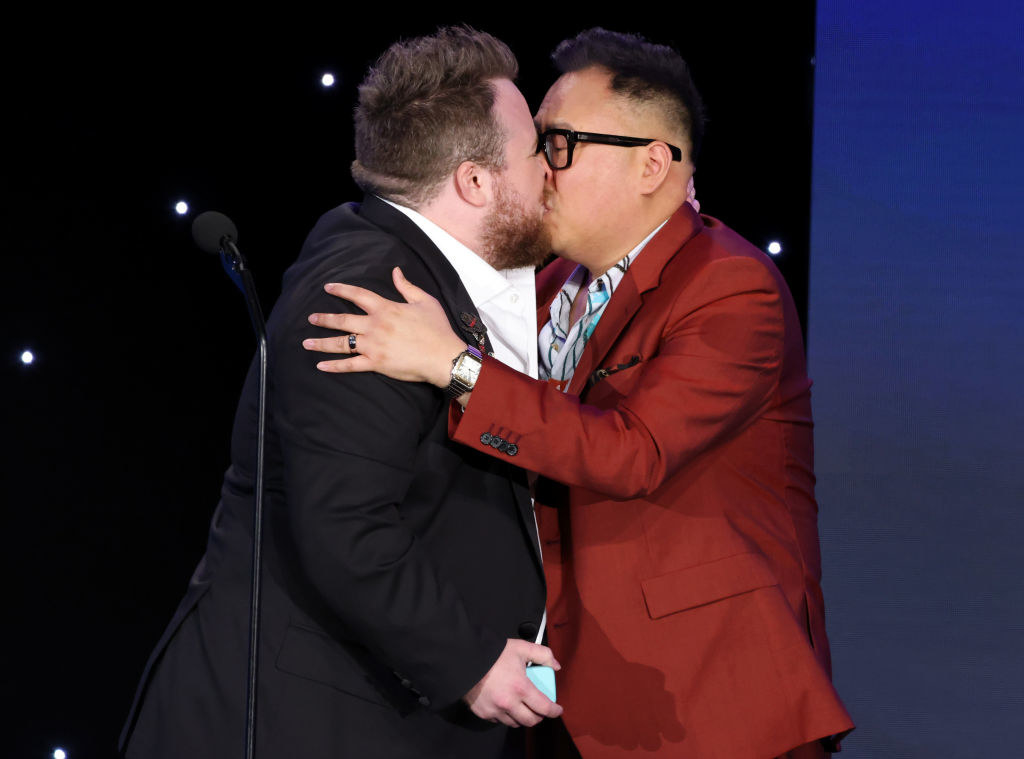 Nico later confirmed their engagement in an Instagram post, "I said yes. You have my heart forever."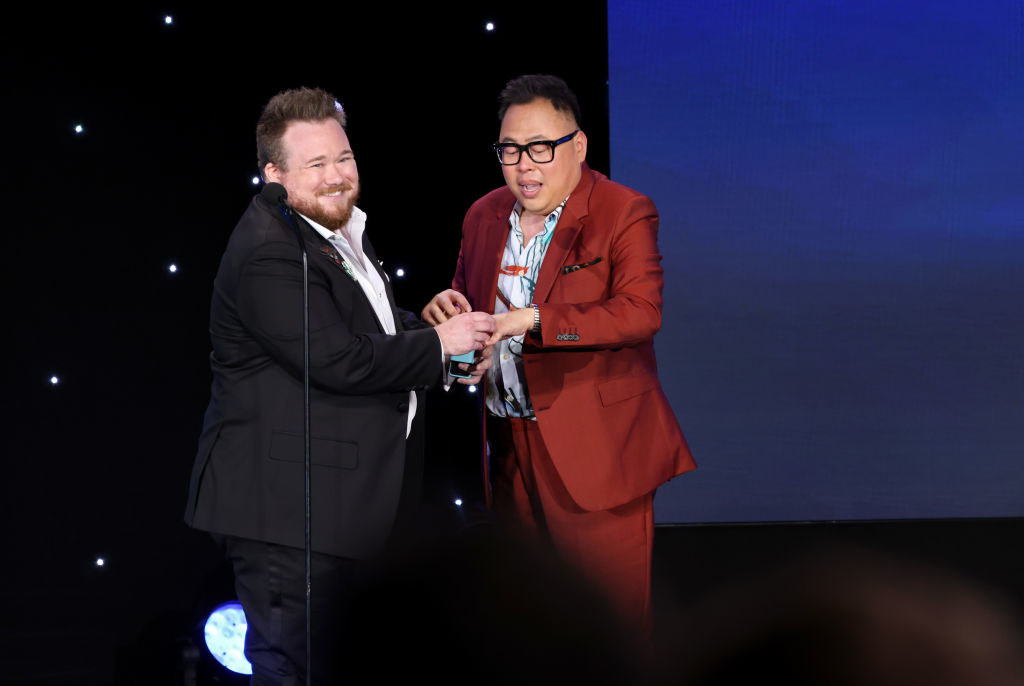 Check out that ring!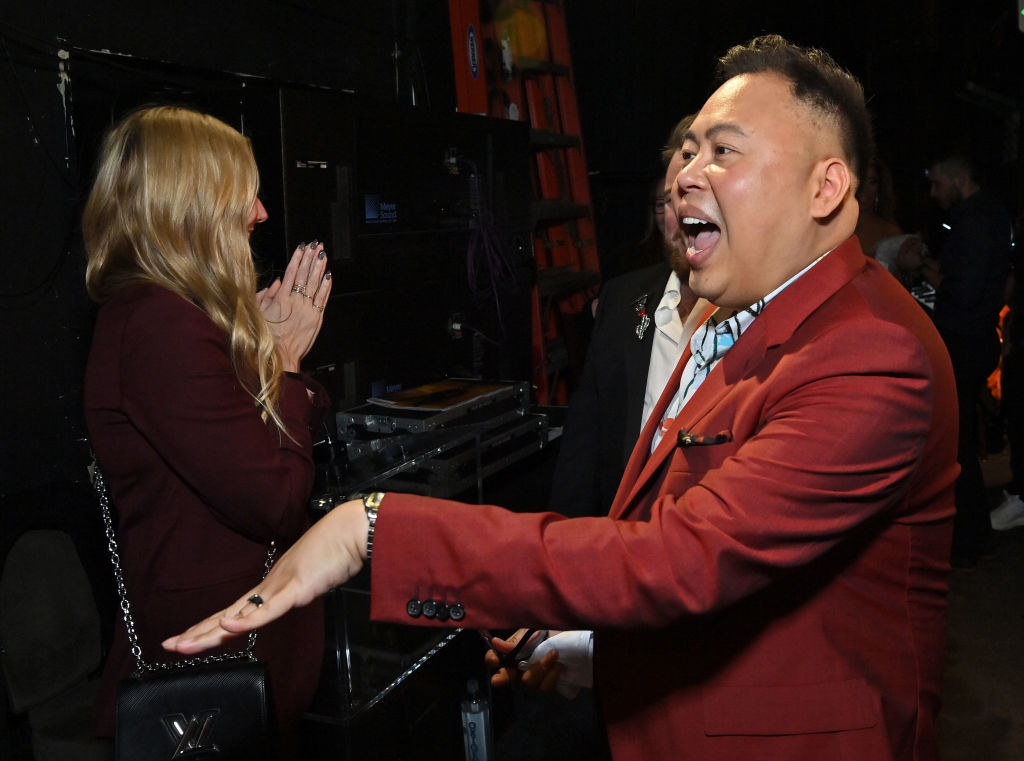 The engagement is a long time coming! Back in 2021, Zeke gushed about his life with Nico in an interview with Entertainment Weekly: "I fell in love! About three years ago at the GLAAD Awards, I met my boyfriend, actor Nico Santos. We just bought a house and are mired in the domestic bliss of choosing paint colors, figuring out where exactly that draft is coming from, and replacing appliances that were just fine during the inspections!"
Congrats to the happy couple!!!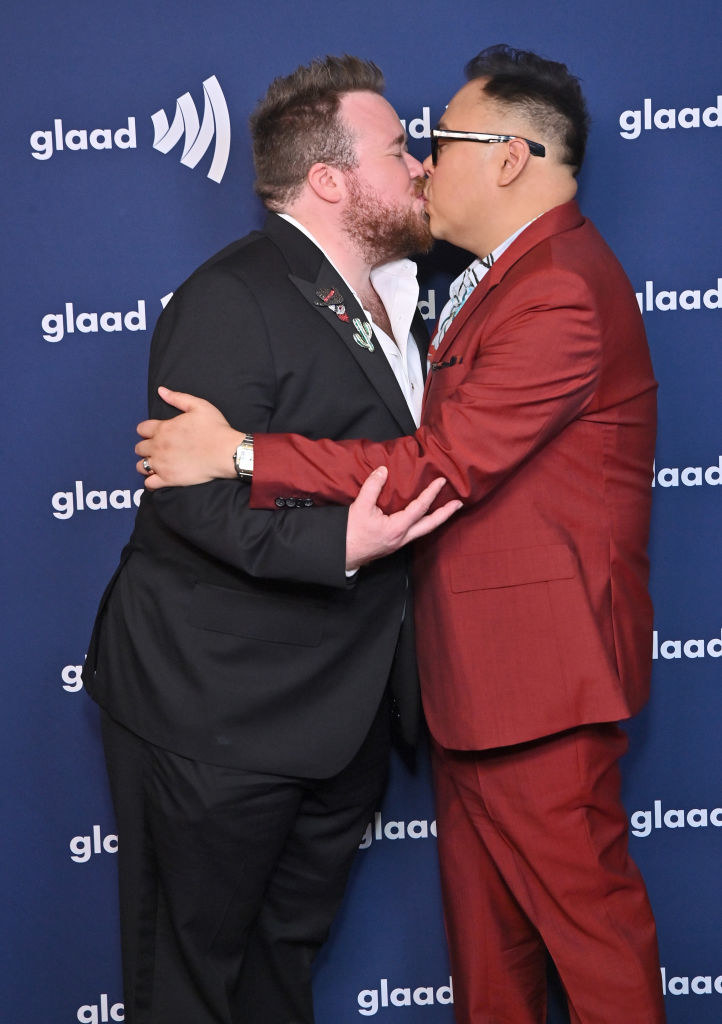 The GLAAD Media Awards stream on Hulu starting April 16.