But you know who we haven't talked about enough? Rory's college boyfriend Logan Huntzberger. Here are some moments that prove why he was kind of the worst: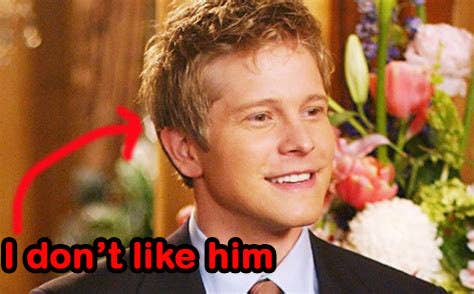 1.
When we first met him and he was already acting like a privileged little snot: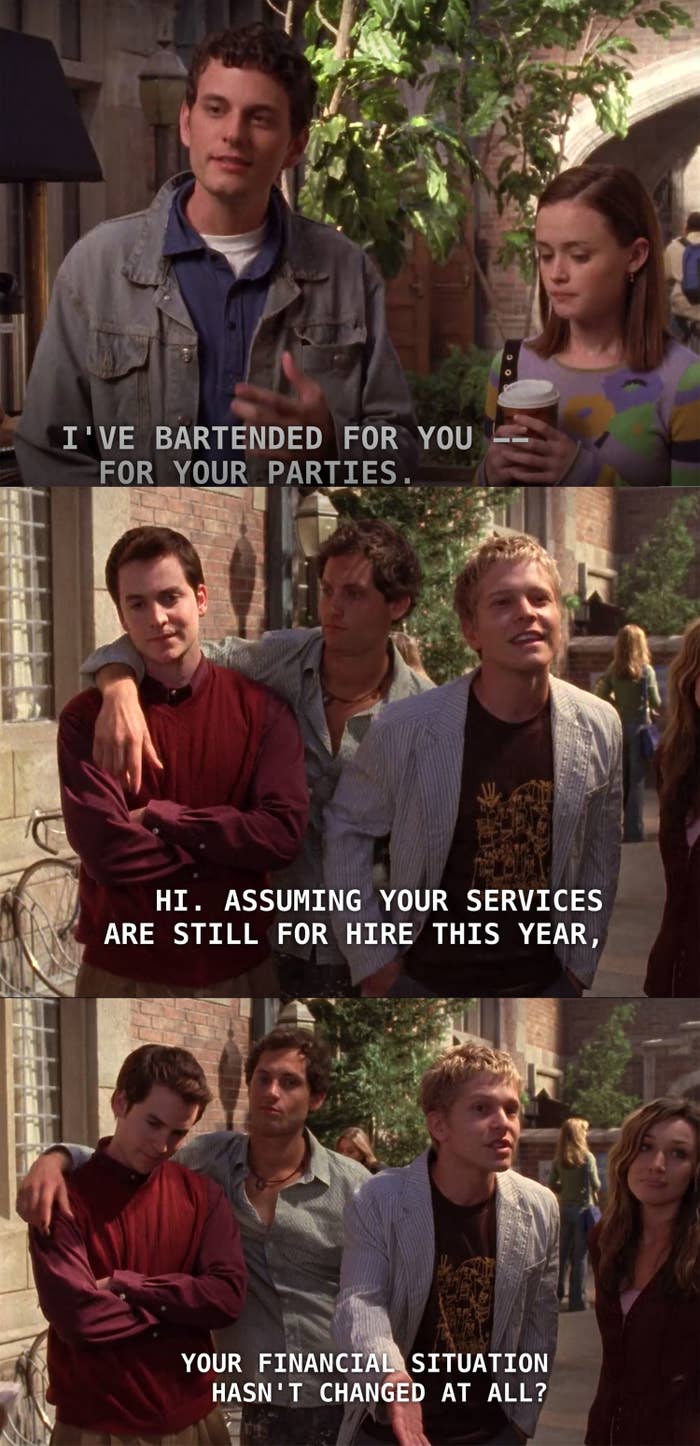 2.
When he and Rory got it on at her grandparents' vow renewal, because that's a completely appropriate occasion to bump uglies: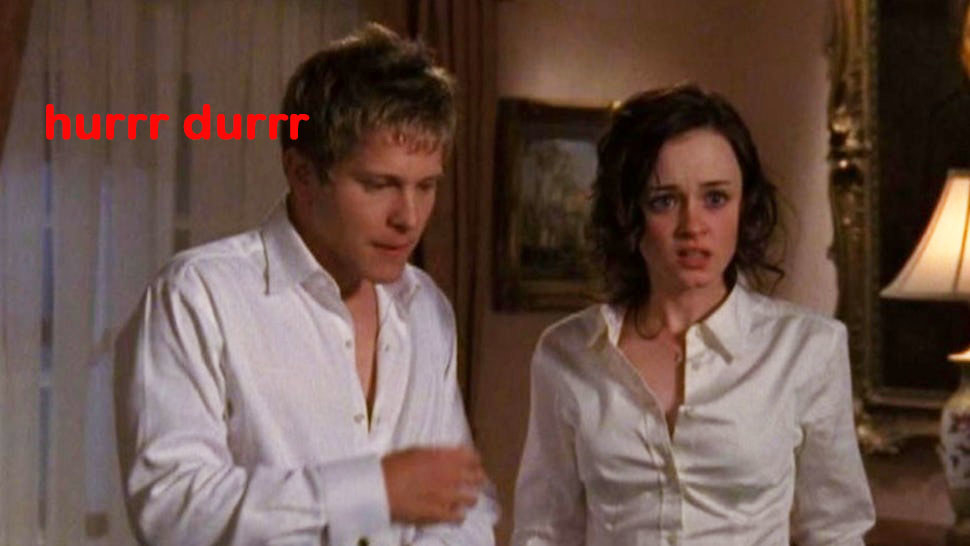 3.
When he and Rory stole a goddamn YACHT: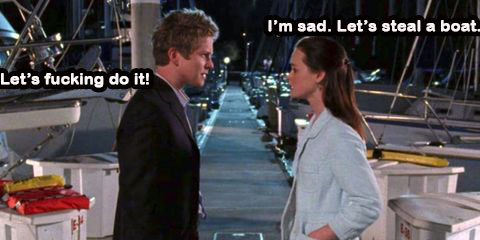 4.
When he went out with Jess and Rory and he was a pretentious asshat about Jess's book:

5.
When he couldn't see how fucking privileged he was: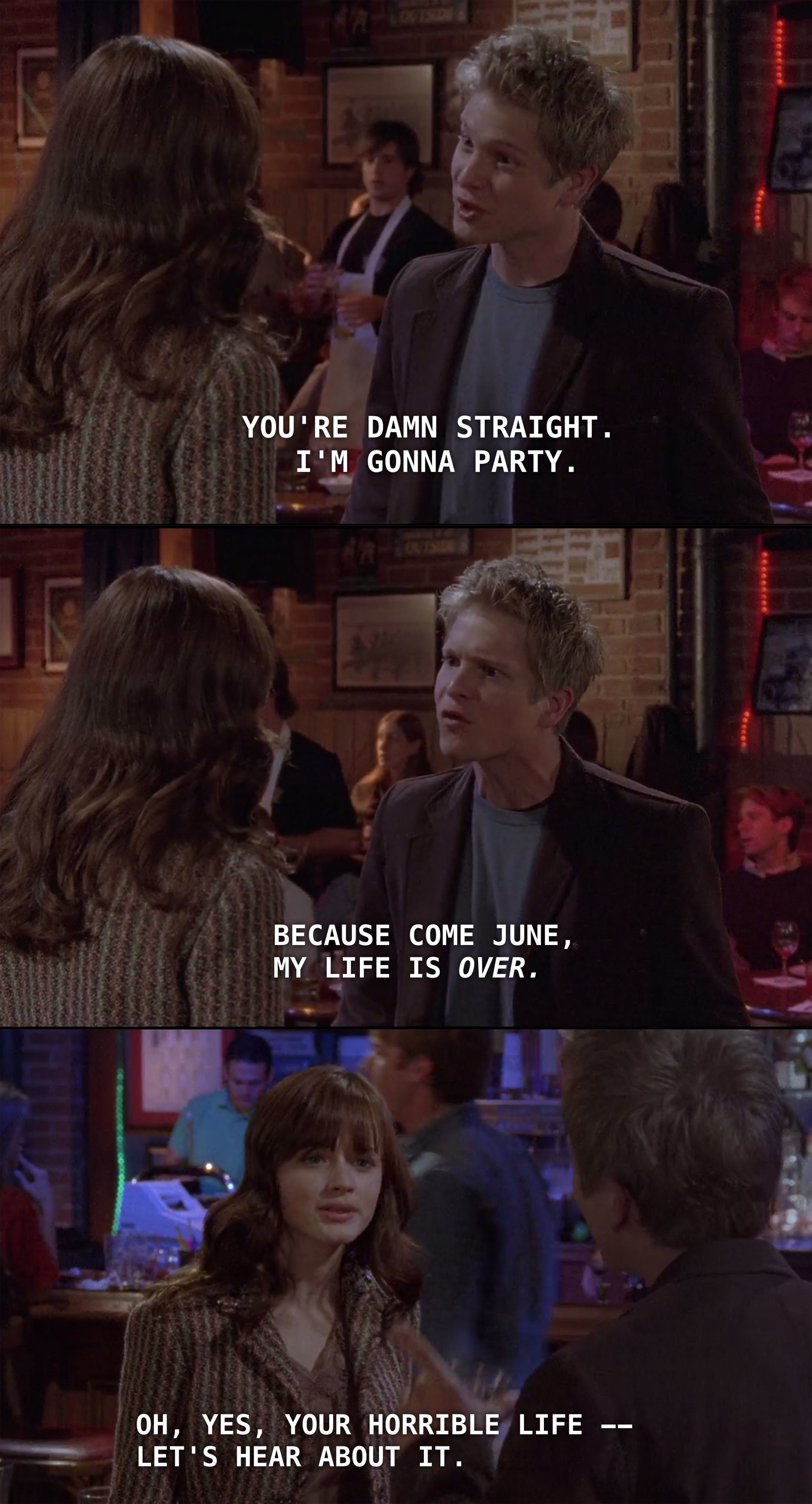 6.
When he ended things with Rory without actually telling her it was over and she had to find out from his sister: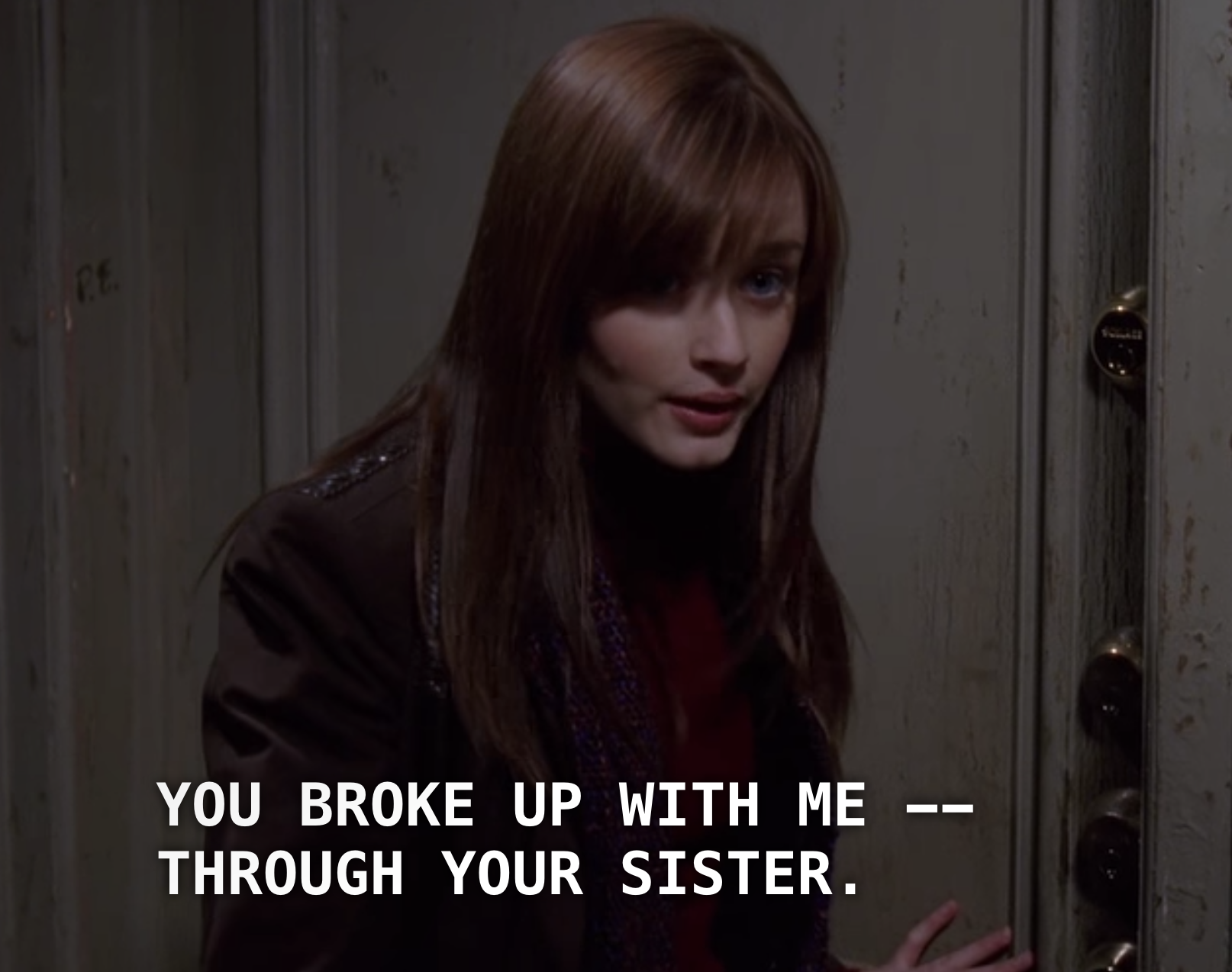 7.
When he literally slept with EVERY SINGLE ONE of his sister's friends while he and Rory were "on a break"...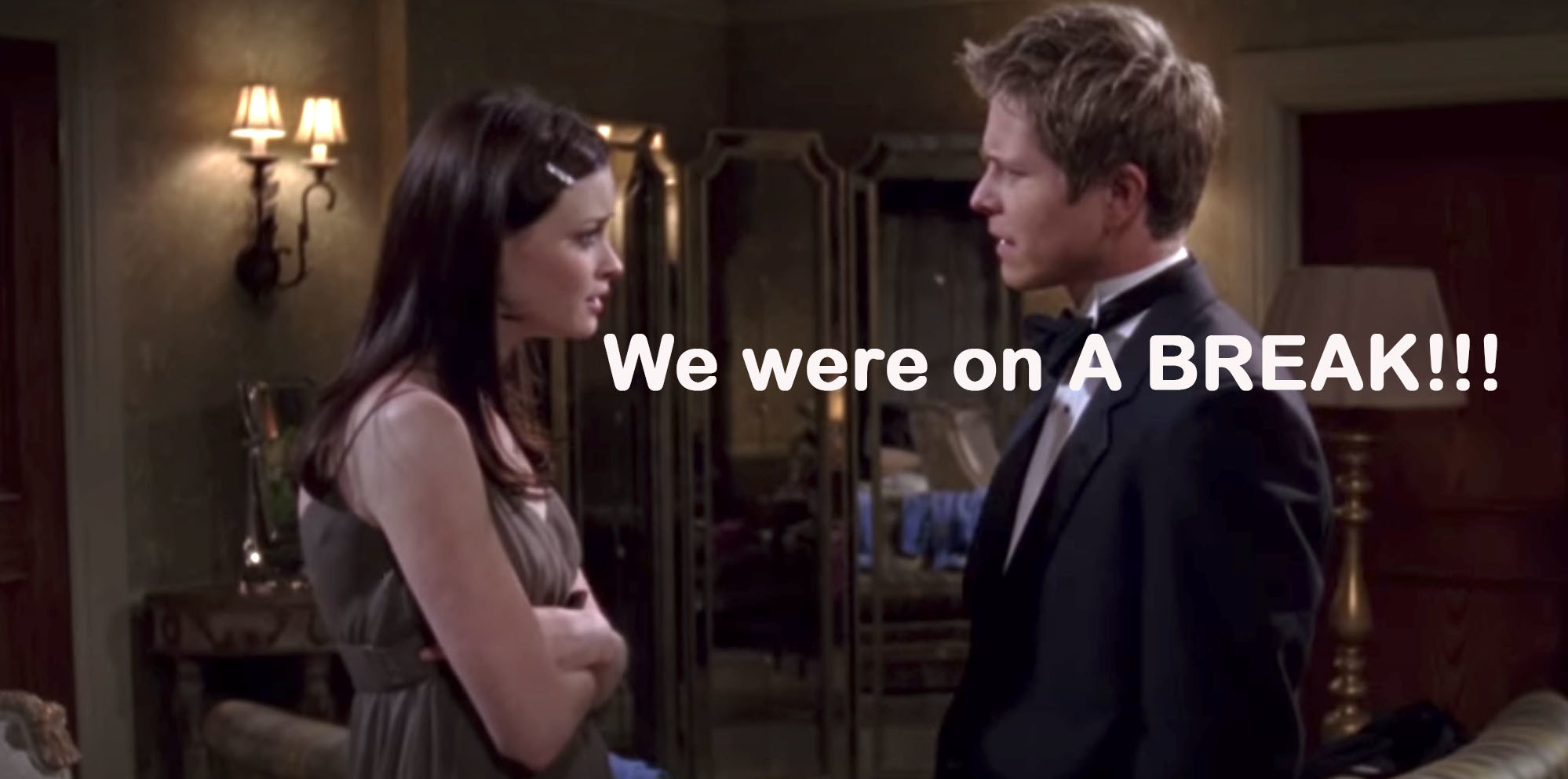 8.
...and then blamed the girls he slept with and called them "worthless idiots":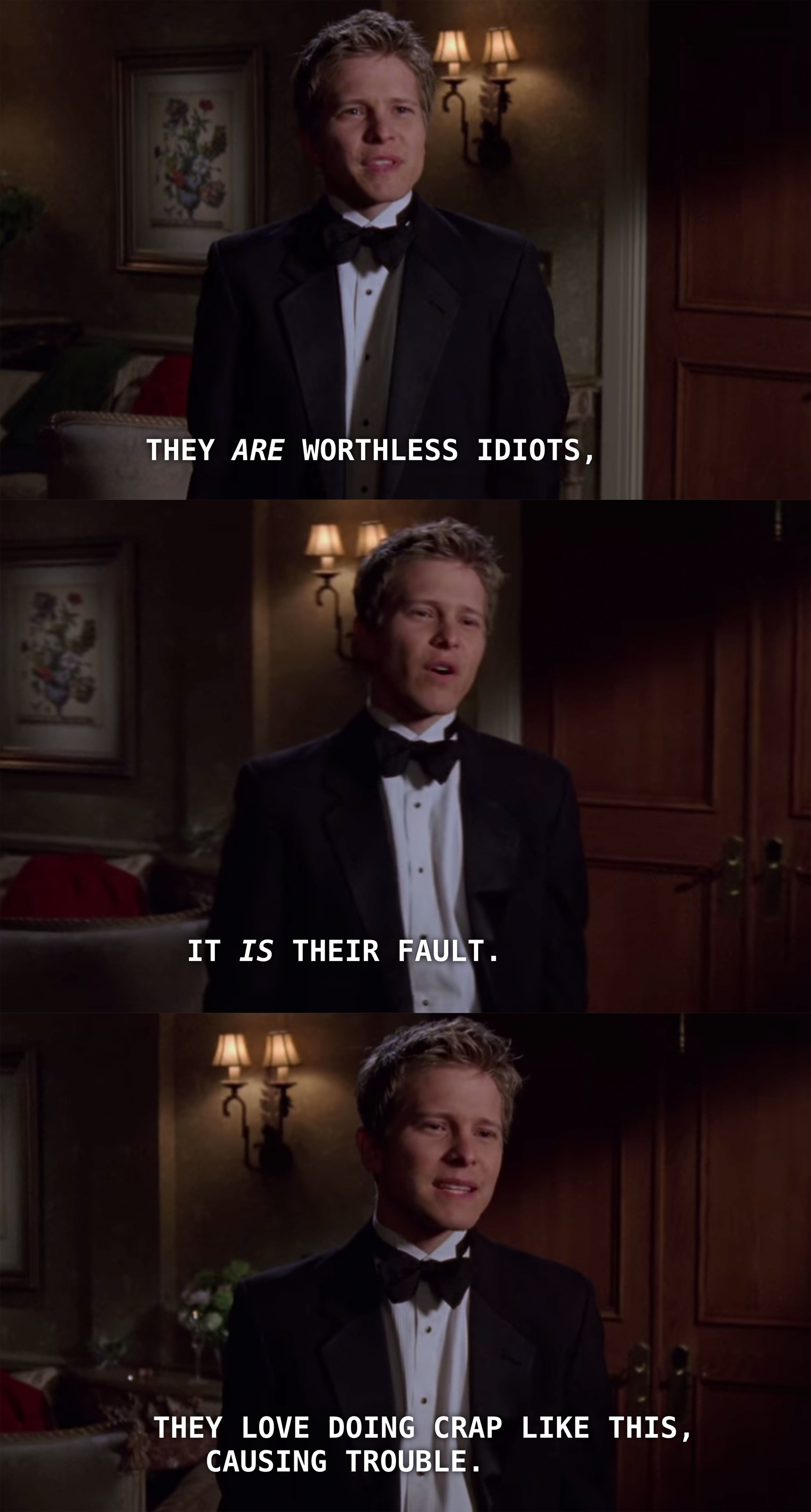 9.
Finally, in the revival, when he cheated on his fiancé Odette with Rory...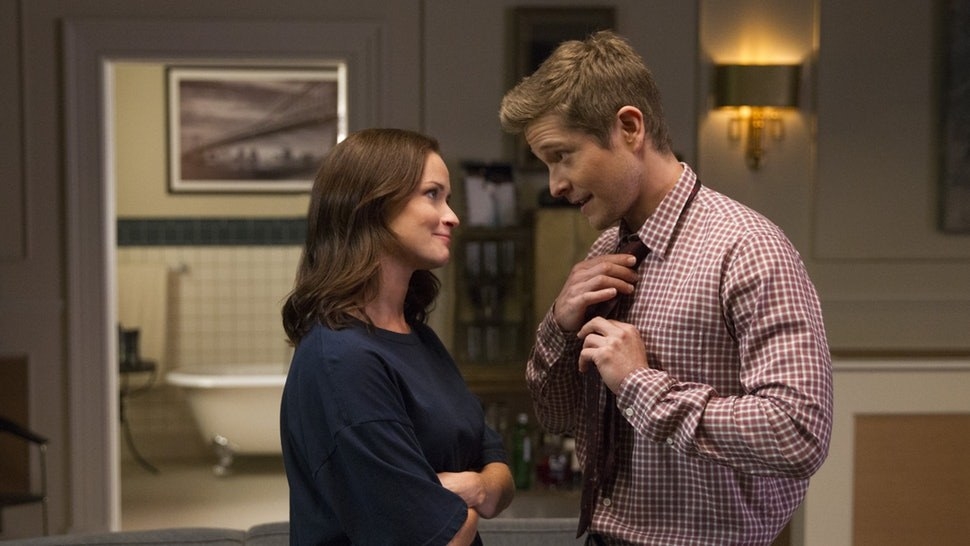 10.
...OVER AND OVER: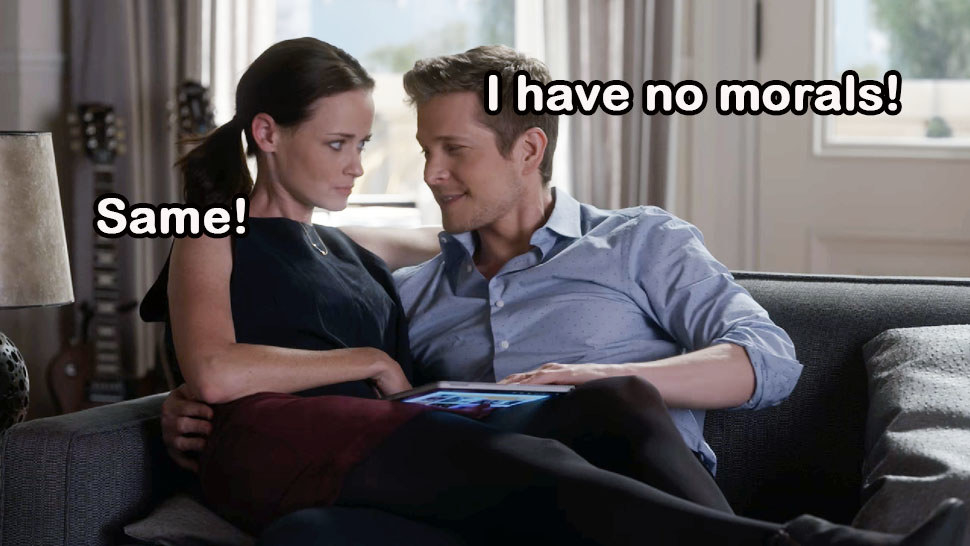 11.
And when he (most likely) got Rory pregnant and just rode off off into the sunset to marry Odette, because fuck everyone apparently:
In conclusion, I am not #TeamLogan. I love Gilmore Girls, but yeah, Logan kinda sucks. And don't even get me started on Rory!