 Tia Mowry-Hardrict was too focused on verbalizing her strategy for remaining relevant after more than 20 years in Hollywood to notice the fellow diners on the back patio of a busy North Hollywood cafe craning their necks to catch a glimpse of the former child actor.
Mowry-Hardrict, now 37, and her twin sister, Tamera Mowry-Housley, first came to fame in the early 1990s with their sitcom Sister, Sister, about precocious, adopted teens who discover they're twins separated at birth at a mall, and rebuild a life together with their single parents.
When it was time to wrap the series in 1999, Mowry-Hardrict was still hungry for more. But the odds weren't on her side.
"I remember when I was like, 'I want to get another shot.' And some of the other actors on Sister, Sister were like, 'Do you know that's like a 1%, 2% chance for you to get another successful show? That just doesn't happen,'" she said, leaning forward to take a sip of her piping hot cup of herbal tea on a December morning. "But whenever I hear, 'No,' or 'You can't,' something inside of me just goes, 'Oh no, yes I can!' That drives me. That motivates me. If you believe and you have confidence in yourself, then other people will believe." That confidence has been Mowry-Hardrict's guiding light for years, helping her defy the curse of the child actor. But when Sister, Sister ended, she struggled to find work without her sister: The twins appeared in 2002's The Hot Chick together and the Disney Channel Original Movie Twitches in 2005. Then, Mowry-Hardrict had a breakthrough: a two-episode arc on the hugely popular series Girlfriends as Melanie Barnett, which led to a whopping nine-season run reprising the character on the spinoff The Game, from 2006 to 2015.
That confidence has also led Mowry-Hardrict to her next move, a role that will give her a chance to make a bold statement. She'll be guest-starring on the Fox drama Rosewood for a multi-episode arc as Cassie, an old friend of Pippy (fellow The Game alum Gabrielle Dennis), a homeless teenage lesbian who worked her way up to owning her own restaurant. The two characters are reunited after years of not seeing one another, and it's Cassie who helped Pippy come out. Taking on the role was an opportunity for Mowry-Hardrict to show her friends — several of whom she said are closeted – the importance of having the confidence to be who they are.
"With every role that I do, I always see a little bit of me, a little bit of art and life," she said. "I have a lot of gay friends and some have not come out, and … it just hurts me that there are some people who can't feel like they can be themselves because society is not accepting to them. I literally see their happiness deprived. I related to that ... This was a character that helped Pippy be strong in her sexuality. Because I found myself having that same conversation with some people." Mowry-Hardrict and Dennis have been having fun with the arc, and hope that fans of The Game who know them as romantic arch rivals will delight in their reunion, too. "This is my ex-lover. I believe that I'm still in love with her. And there's a thin line between love and hate," Mowry-Hardrict said. "So when we were working on the set, the director was like, 'You guys have great chemistry!' And I was like, 'Yeah! Because for three years on The Game, I had to hate her!'"
On Rosewood, Mowry-Hardrict is playing a character who knows who she is and knows what she wants. And it's not a stretch for her to play a don't-let-anybody-tell-you-who-you-are type of woman, because that's exactly what the actor has become, not just onscreen. Exhibit A: The way she combatted internet bullies who tried to body shame her in December. She trended on Facebook for clapping back at critics who talked about her weight gain, something she's so artfully done before.
"OK, yeah, I put on a couple of pounds, but I'm fine with it right now! When I'm ready to lose weight, I will," she said sternly before she broke out into a fit of laughter.
Armed with the confidence to play by her own rules, Mowry-Hardrict has managed to do the impossible by creating a post-teenybopper career for herself. She's built a presence (she also hosts her own show on the Cooking Channel, Tia Mowry at Home) that operates independently of the cute finish-each-other's sentences twin brand that introduced the world to her back in the '90s — and she's happy that she's stayed relevant long enough to see quite the renaissance in primetime television. Black actors are getting work more now than in recent years.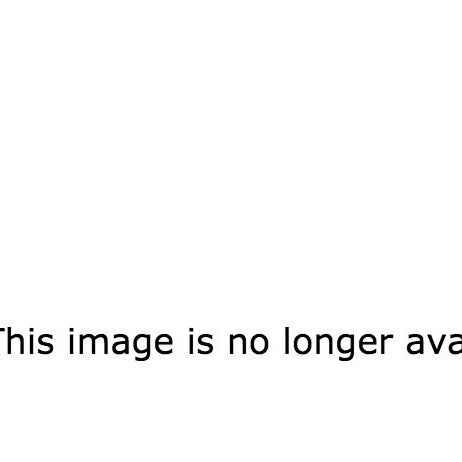 Mowry-Hardrict on her Cooking Channel series Tia Mowry at Home.
"I'm glad to be working in this generation right now," she said, before feigning a sigh of relief. "Not just one particular network! It's usually that they had us all on UPN or The WB. [Now] it's like, 'Yeah! We are valuable!'")
Rosewood's Cassie is a test for Mowry-Hardrict, perhaps even, a test of that strong confidence she often talks about. She's hopeful that this role, on a primetime drama, will force people to see her in a new light. And in an ideal world, she'll have the opportunity to carry another show where she can prove she has the chops to do more than comedy.
"It's almost like I'm obsessed with shock value and the sense of proving myself [and] proving to myself what I think that I can't do. I get addicted to that high of [being able] to do it. I like for people to think that I'm going right, and then make a left," she said. "I'm in a race with myself at this thing called life, and it's like, 'What can I do now?'"
And with the confidence that's gotten her this far, Mowry-Hardrict knows that's pretty much anything.

Rosewood airs Wednesday at 8 p.m. ET/7 CT on Fox.