Carly Rae Jepsen was spotted getting down with Tom Hanks — yes, that Tom Hanks — in the streets of New York yesterday.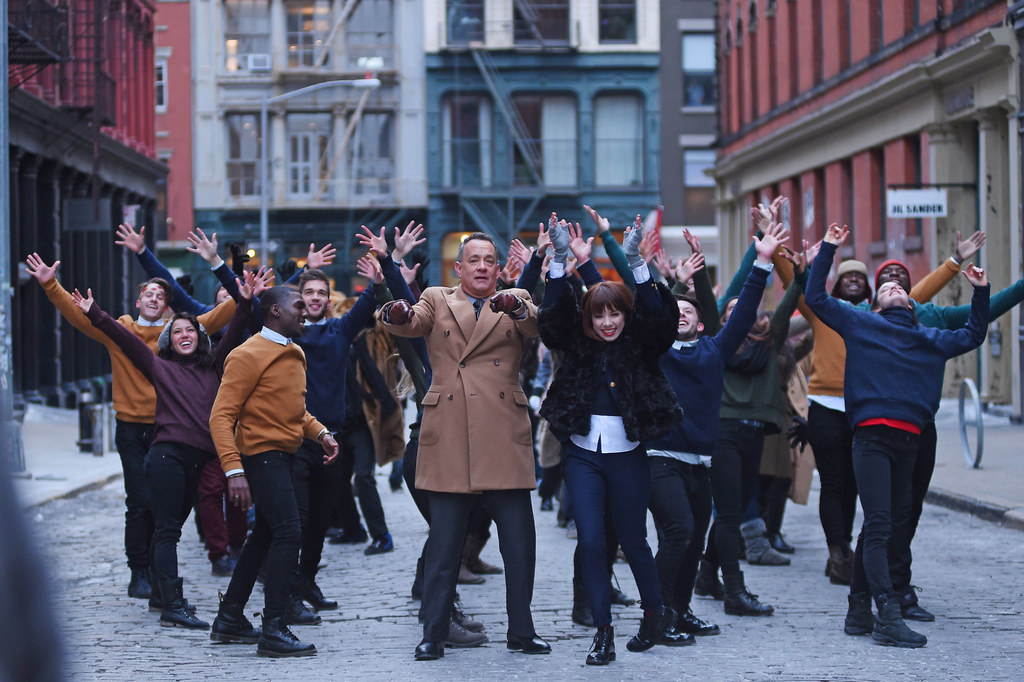 Trailed by a herd of Broadway-ready hoofers, the unlikely duo was shooting the music video for Jepsen's upcoming single, "I Really Like You."
The "Call Me Maybe" singer was also joined by fellow Canadian Justin Bieber.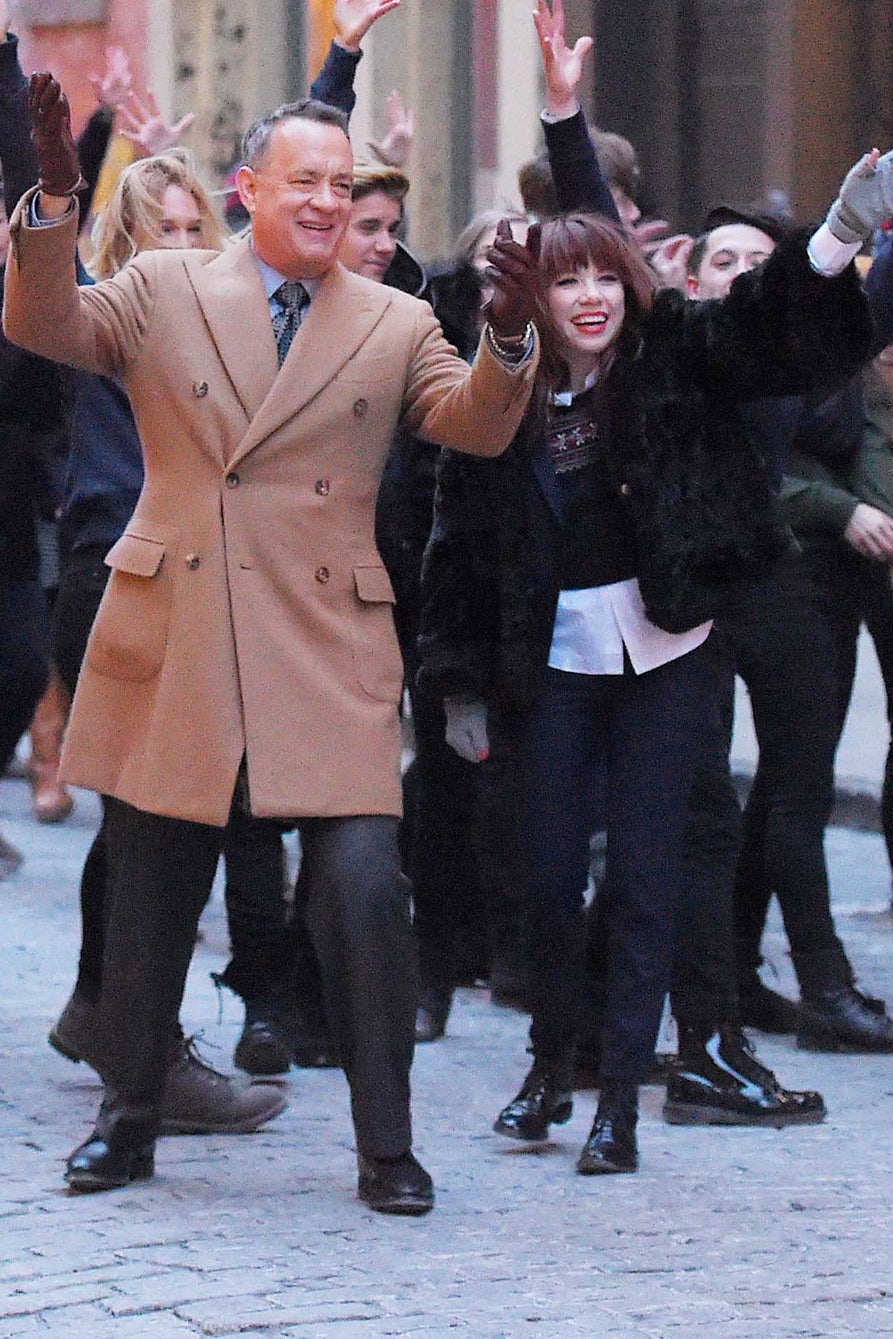 The trio may seem random but they actually have one very important connection in common: uber-manager Scooter Braun.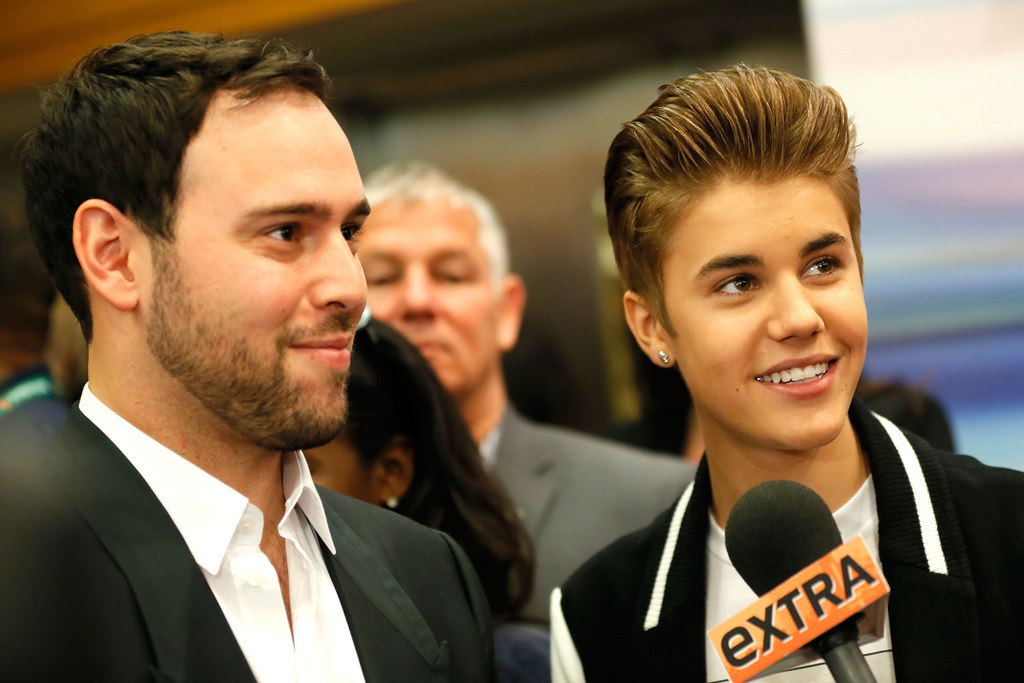 Remember when Bieber 'grammed a clip of the movie star dancing it out in a yarmulke? That was filmed at Braun's wedding last July.
And all that grooving was really an audition for the role of a lifetime: pop video boy toy.