1.
Beyoncé and Nicki Minaj, "Flawless (Remix)"
2.
Maddie And Tae, "Girl In A Country Song"

Maddie and Tae's hit single "Girl In A Country Song" takes aim at bro country's chauvinistic attitudes by giving a voice to faceless fantasy girls. The girls know they're good for more than just looking good. It's time the bros did too.
Girl-power lyric: "Well I wish I had some shoes on my two bare feet / And it's gettin' kinda cold in these painted-on cutoff jeans / I hate the way this bikini top chafes."
3.
Taylor Swift, "Blank Space"
4.
Mary J. Blige, "Doubt"

Mary J. Blige obliterates the myth of "having it all" on the somber, reflective "Doubt." The singer looks back on her illustrious career, acknowledging the sacrifices she's had to make and the doubts she's had along the way. It's rare to hear a woman talk about ambition this way — as both fraught and rewarding — but that's what separates an artist from an icon.
Girl-power lyric: "Now you're looking at a leader / Now you're staring at a queen / You said I'll never be someone / But now I'm pulling all the strings."
5.
Colbie Caillat, "Try"
6.
Against Me!, "Transgender Dysphoria Blues"
Against Me!'s Laura Jane Grace condenses a lifetime of struggle to a few shatteringly specific moments on the aggressive (and aggressively brilliant) "Transgender Dysphoria Blues." The song addresses Laura's very public coming out, with the singer confronting both the bigots who refuse to see her as a woman and her own insecurities. It's the very definition of punk rock.
Girl-power lyric: "You want them to notice / The ragged ends of your summer dress / You want them to see you / Like they see every other girl."
7.
Tacocat, "Crimson Wave"
8.
Janelle Monáe, "Electric Lady"

Almost a year after releasing The Electric Lady, Janelle Monae surprised everyone by releasing the title track as a single. She celebrates female empowerment over horns and hand claps, exclaiming, "We the kind of girls who ain't afraid to get down / Electric ladies go on and scream out loud." Her joy is as infectious as her hooks.
Girl-power lyric: "We the kind of girls who ain't afraid to get down / Electric ladies go on and scream out loud."
9.
Mary Lambert, "Secrets"
10.
Nicki Minaj and Ariana Grande, "Get On Your Knees"

There's a lot to love about this ode to sexual agency from pop superstars Nicki Minaj and Ariana Grande — Ariana's dismissal of Nice Guys in the chorus, Nicki's explanation of her fondness for fancy lingerie ("Got a bow on my panties, because my ass is a present"), the way the beat goes from murky to sweet and back again — but, mostly, it's refreshing to hear two women reject objectification and assert their status as sexual subjects.
Girl-power lyric: "I want you on all fours / And before I let you walk, you gotta show me how you crawl / If you want it all."
11.
Elliphant and MØ, "One More"
12.
Charli XCX, "Body Of My Own" Charli XCX's "Body Of My Own" is the rare masturbation anthem that treats self-pleasure as something other than an amusing diversion. The pop-punk prom queen is not just into herself between boyfriends, she actually prefers her own touch to that of a man's. Go Charli, get yours — literally.
Girl-power lyric: "I'm into myself, don't need you / 'Cause I can make it feel just like I'm hanging on / Yeah, I can do it better when I'm all alone."
13.
Meghan Trainor, "All About That Bass"
14.
Fifth Harmony, "BO$$"
Like "Independent Women, Pt. I" before it, there will be a generation of women who point to "BO$$" as the moment they became feminists. With the ladies of Fifth Harmony espousing the virtues of financial independence and strong female role models, this song is basically Girl Power 101.
Girl-power lyric: "Working for the money 'cause that's what my mama taught me / So your ass better show me some respect."
15.
Lorde, "Yellow Flicker Beat"
16.
Miranda Lambert, "Bathroom Sink"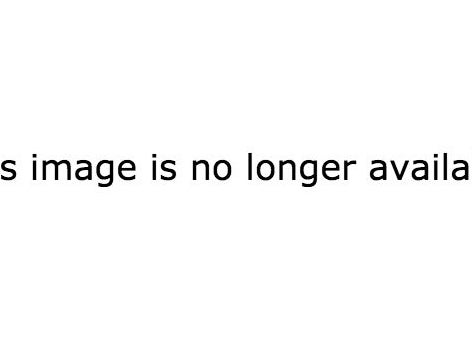 While it'd be nice to always wake up looking and feeling ***flawless, the reality is a lot of women struggle with their appearance. And then struggle with the idea of struggling with their looks. It's a shame cycle that country superstar Miranda Lambert captures perfectly on this twangy rock ballad.
Girl-power lyric: "But regret has got a way of starin' me right in the face / So I try not to waste too much time / At the bathroom sink."
17.
Little Mix, "Salute"
Looks like there are no comments yet.
Be the first to comment!