 1. Beyoncé's name is derived from her mother Tina's maiden name, Beyince.
2. Before Destiny's Child became famous, Beyoncé's father Mathew made the girls sing while jogging to build up their performance stamina.
3. Mathew also screened videos of great performers — Michael and Janet Jackson, Whitney Houston, Tina Turner, Madonna — and encouraged Beyoncé to study them "like football teams study their competitors' tapes."
4. In grade school, Beyoncé says she was teased about her ears, which claims were "bigger than [her] head."
5. Before Destiny's Child settled on "Destiny's Child," they tried a few other names, including Gyrls Time, the Dolls, and Cliche.
6. When Beyoncé entered her first talent show at age 7, she sang "Imagine" by John Lennon and received a standing ovation.
7. As a kid, Beyoncé would charge her parents' friends $5 each to watch her perform.
8. Beyoncé, a lifelong art enthusiast, started painting at 17. She says she was inspired by Vincent Van Gogh and tried to copy his style.
9. Beyoncé considers the first time she visited the Sistine Chapel and saw Michelangelo's work one of the most "spectacular experiences" of her life.
10. Jean-Michel Basquiat and Keith Haring are two of Beyoncé's favorite artists.
11. In 2000, Beyoncé suffered a bout of depression after LaTivia Roberson and LeToya Luckett quit the Destiny's Child and sued her father, Mathew, for mismanagement. "I didn't eat," she explained to Parade magazine in 2006. "I stayed in my room. I was in a really bad place in life, going through that lonely period: 'Who am I? Who are my friends?' My life changed."
12. Sasha Fierce — Beyoncé's fearless alter ego — was invented on the set of the "Crazy in Love" music video in 2003.
13. In 2006, Beyoncé told Parade magazine that "I wouldn't like Sasha if I met her offstage," claiming her alter ego was "too aggressive, too strong, too sassy, too sexy" to be friends with.
14. Beyoncé stopped thinking of her Sasha Fierce traits as entirely separate person sometime around 2010. "I don't need Sasha Fierce anymore," she confessed in an Allure cover story, "because I've grown, and I'm now able to merge the two. I want people to see me. I want people to see who I am."
15. Around the release of her third solo album, I Am... Sasha Fierce, Beyoncé played a lot of spades online.
16. According to Kelly Rowland, Beyoncé is a giant slob: "She's got a lot on her brain. You can tell [by her space] she's got a lot going on."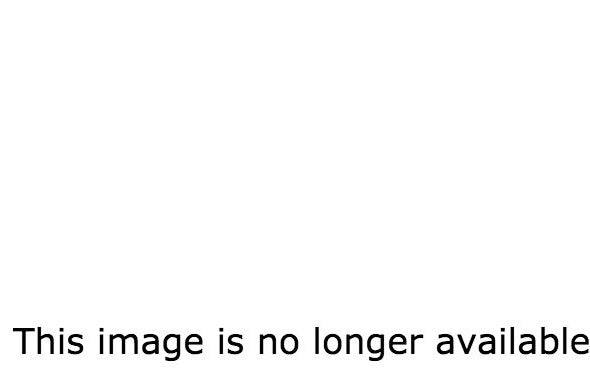 17. Early in her solo career, Beyoncé walked off the set of a photo shoot after photographer David LaChapelle asked her to pose naked and smothered in honey.
18. In 2004, Beyoncé suffered through a lot of wisdom teeth-related pain because she couldn't fit two weeks of puffy-faced recovery time into her schedule.
19. Beyoncé loves touring because before the show she has all day off to do whatever she wants: "I can sleep until three o'clock. I can snuggle and watch cartoons all day. I can go to museums, restaurants and parks."
20. If Beyoncé had a day of total anonymity she says she'd like to walk down Times Square, something she's never been able to do.
21. Beyoncé has a production credit on nearly every song she's ever released.
22. The earrings Beyoncé threw during a VH1 Divas performance in 2004 cost $250,000. She was so overcome in the moment she says she didn't realize what she had done until much later.
23. It was Beyoncé's idea to re-edit the "Me, Myself and I" video so that the story unfolded backward.
24. According to 50 Cent, Beyonce wasn't afraid to throw-down when she thought there was bad blood between him and her husband Jay Z: "One time she jumped off of a ledge and came running over cause she thought me and Jay had issues. And I'm like, 'What the fuck? Did she really just jump and run up on me like that?'"
25. When Beyoncé is on tour she films her performances and watches them back before she goes to sleep, critiquing herself, her dancers, and her cameramen. Everyone then receives a round of notes in the morning.
26. Beyoncé discovered the Chimananda Ngozi Tedx talk featured in "**Flawless" while surfing YouTube late one night.
27. After the Super Bowl, Beyoncé rewarded herself with a holiday filled with fried food.
28. In 2005, Beyoncé hired a visual director to film her every waking moment.
29. Beyoncé was inspired to hire her own videographer after MTV wouldn't let her use footage it shot while on the set of one of her music videos. She didn't want to have to pay to use her own image, so she stopped relying on third parties to create it. Now, when a network wants footage of Beyoncé it has to borrow or license footage from her personal archive.
30. All of this Beyoncé footage is stored in a "temperature-controlled digital-storage facility" in her New York office. It includes everything from professional photographs and videos to interviews and diary entries.
31. The official Beyoncé database is loosely modeled on NBC's archive.
32. Beyoncé had a sinus infection when she recorded "XO."
33. Beyoncé's live band is a 10-piece, all-woman ensemble she formed in 2006 called the Suga Mamas.
34. In 2010, Beyoncé established the Beyoncé Cosmetology Center at the Phoenix House in Brooklyn, New York. The seven-month training program was established to help adult men and women recovering from addiction learn marketable skills.
35. "Bow Down" was Beyoncé's way of hitting back at haters: "The reason I put down out 'Bow Down' is I woke up, I went to the studio, I had a chant in my head, it was aggressive, it was angry, it wasn't the Beyoncé that wakes up every morning. It was the Beyoncé that was angry. It was the Beyoncé that felt the need to defend herself."
36. Beyoncé is the most Grammy-nominated woman in history.
37. Beyoncé was also the first woman to win six Grammys in a single night.
38. When Beyoncé performed "Take My Hand, Precious Lord" at the 2015 Grammys, she surrounded herself with a dozen real men — men she felt "have lived, have struggled, cried, have a light and a spirit about them" — to "show the strength and vulnerability in Black men."
39. Beyoncé's Topshop line, Ivy Park, was in development for almost two years before it launched.
40. Rae Sremmurd rapper Swae Lee helped write Beyoncé's single "Formation."
41. Beyoncé met Big Freedia, bounce queen and "Formation" ad-libber, a year before recording the song at her mother Tina's birthday party in New Orleans.
42. After Beyoncé performed "Formation" at the Super Bowl, haters tried to organize a protest outside the NFL's New York headquarters, but when the day came only three people showed up.
43. Executing the surprise release of Beyoncé's self-titled album in 2013 required the use of code names for everything — songs, videos, and even the album itself.
44. The code name for the album was "Lily", and it was known only to a handful of senior executives at Columbia Records.
45. The self-titled album was mostly written in the summer of 2012. Beyoncé and her team of writers and producers holed up in a house in the Hamptons where they "would have dinner together every night and break off into different rooms and work on music" during the day.
46. After Target refused to stock her self-titled album because she gave the first-week exclusive to iTunes, Beyoncé went to a Walmart in Massachusetts where she shopped for Christmas presents and handed out $50 gift cards to everyone in the store.