Chris Carter knows they're in love.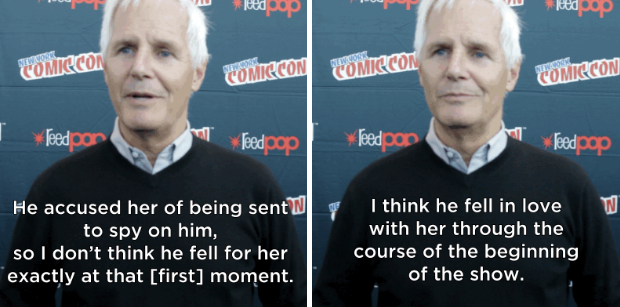 Skinner knows they're in love.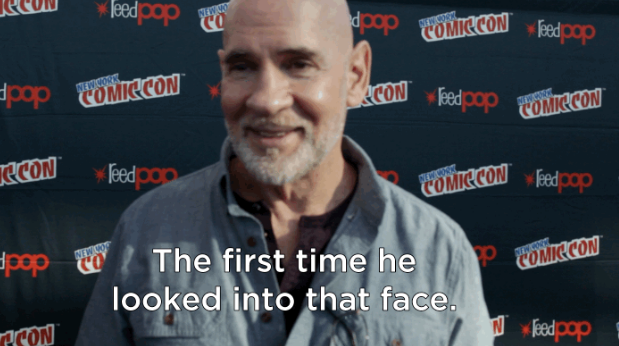 Mulder won't admit it BUT WE KNOW YOU LOVE HER, MULDER.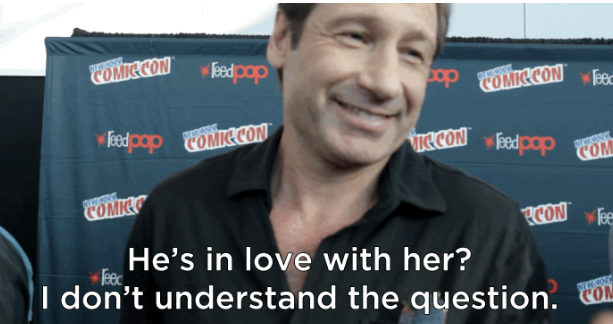 So, Jimmy Kimmel gave us the happy ending we all want for them, regardless of whether we'll get it in the reboot or not. It begins in a basement, with flashlights and an alien specimen, per usual.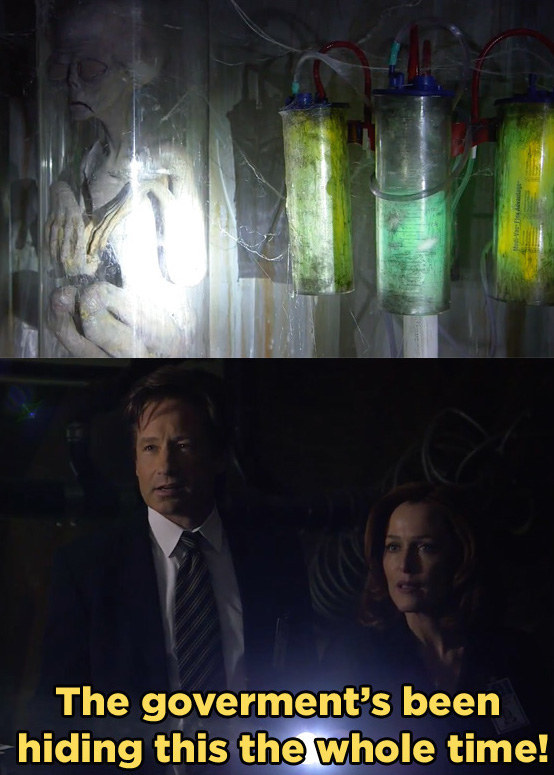 And big, clunky, '90s phones.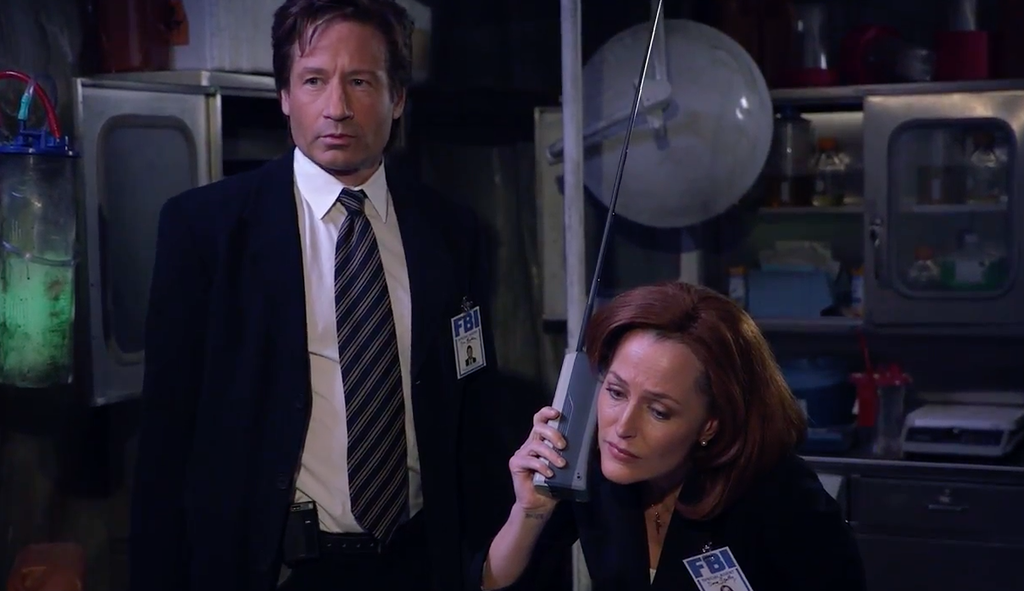 'Cause remember, Mulder and Scully are from the Golden Age of the '90s.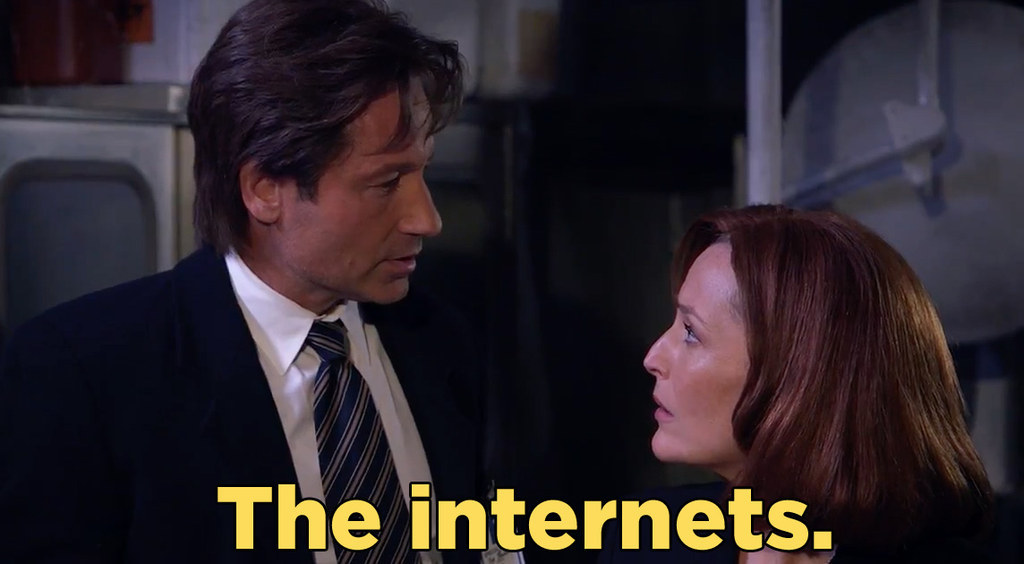 NEVER FORGET.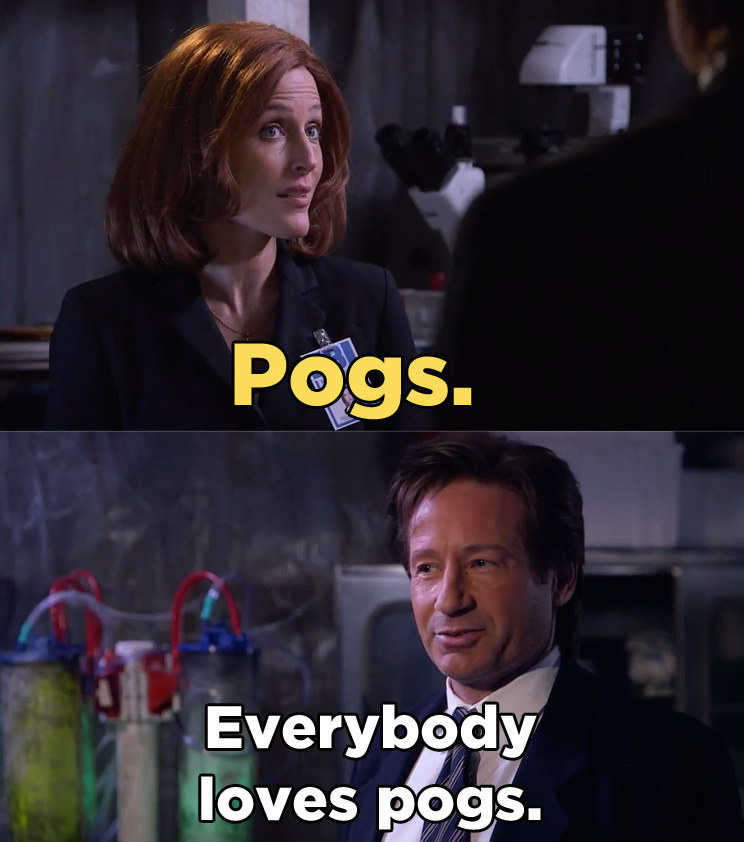 And then Jimmy just says what we've all been thinking for the past twentyish years.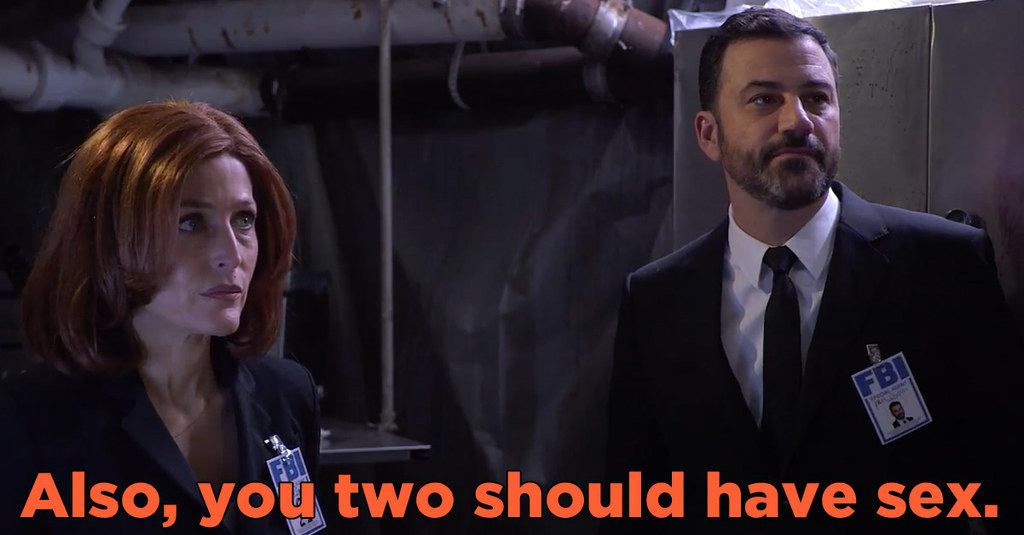 WE ALL KNOW.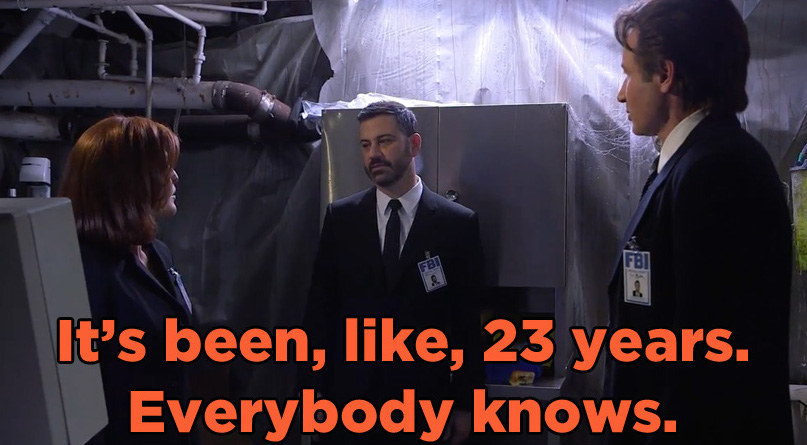 And so Mulder and Scully give each other those signature, lingering looks...