Meghan Trainor Lived Everyone's Fantasy And Sang With The Backstreet Boys
TELL ME WHY-EEE?
A while back, Meghan Trainor posted a shot with Backstreet Boy A.J. McLean, proving she is just like the rest of us at heart: a huge BSB fangirl.
But unlike the rest of us, Meghan got to join the Backstreet Boys onstage to sing their most iconic song on the new ABC show Greatest Hits. Check out an exclusive sneak peek below.
buzzfeed-video1.s3.amazonaws.com
Look at Megan fangirling over Howie, just like every single one of us would.
Look at her singing along as Kevin serenades her in his ice cream suit, just like every single one of us would.
Also, let's take a quick moment to appreciate how good all the Backstreet Boys are looking. Heyooo, Nick.
Welcome to every '90s girl's fantasy.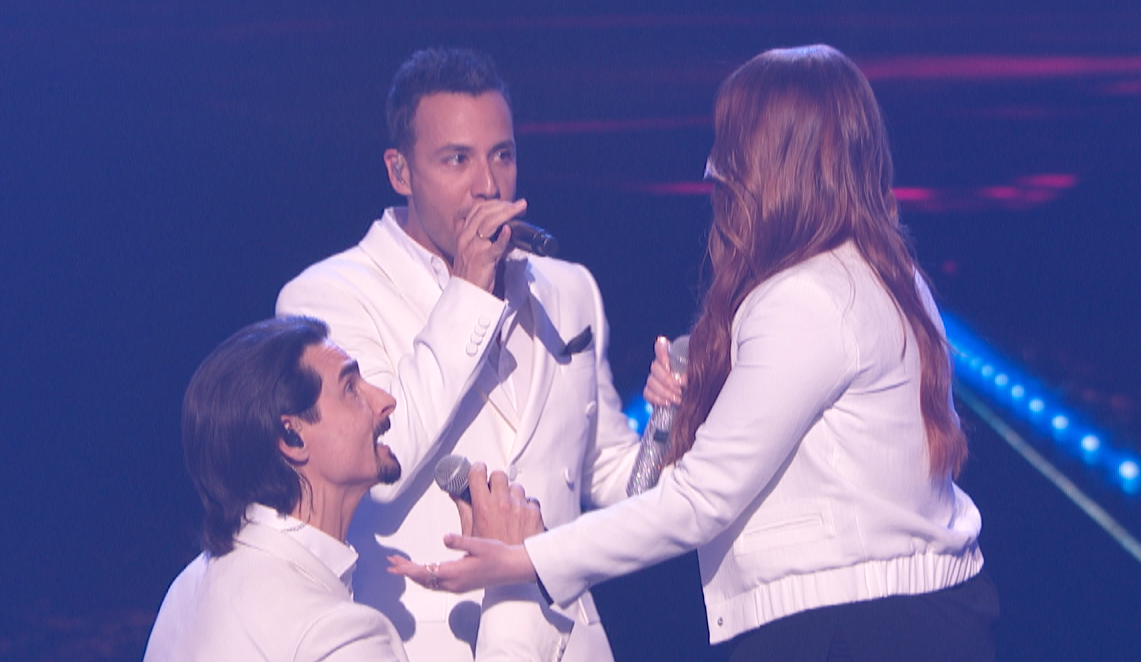 Check out the full performance on Greatest Hits tomorrow night, July 7, on ABC.