The second season of Netflix's The Crown, from the very first scene, spends a lot of bandwidth examining the marriage between Queen Elizabeth II (Claire Foy) and her husband, Prince Philip (Matt Smith).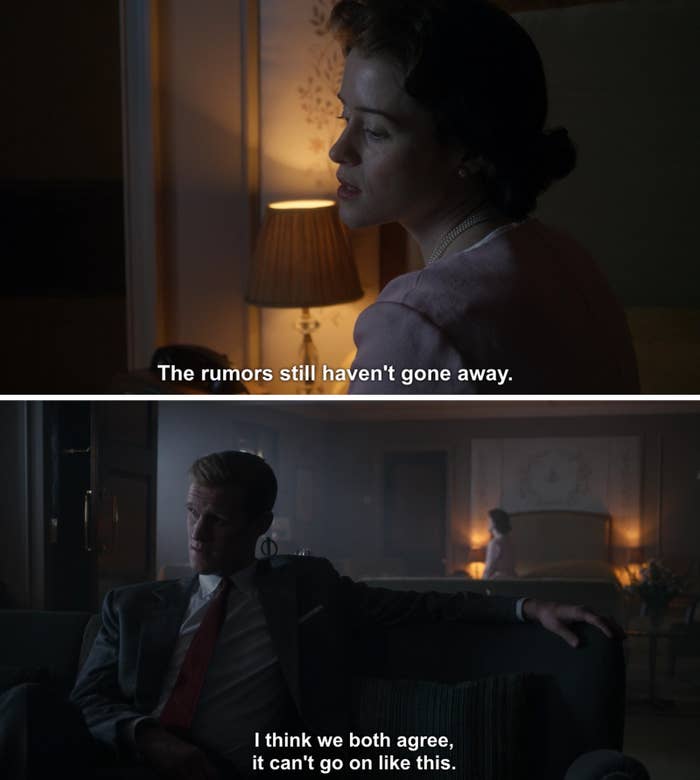 Though it's never definitively stated, the events of the season heavily imply that Philip has a series of extramarital affairs...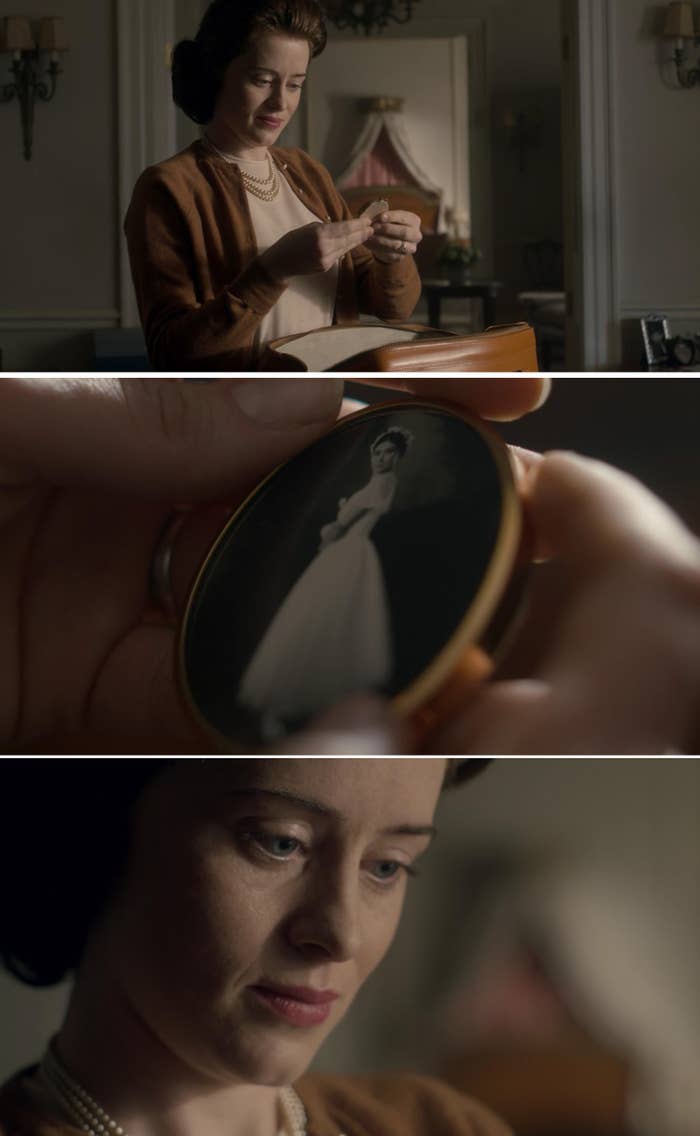 ...and Elizabeth attempts to turn a blind eye.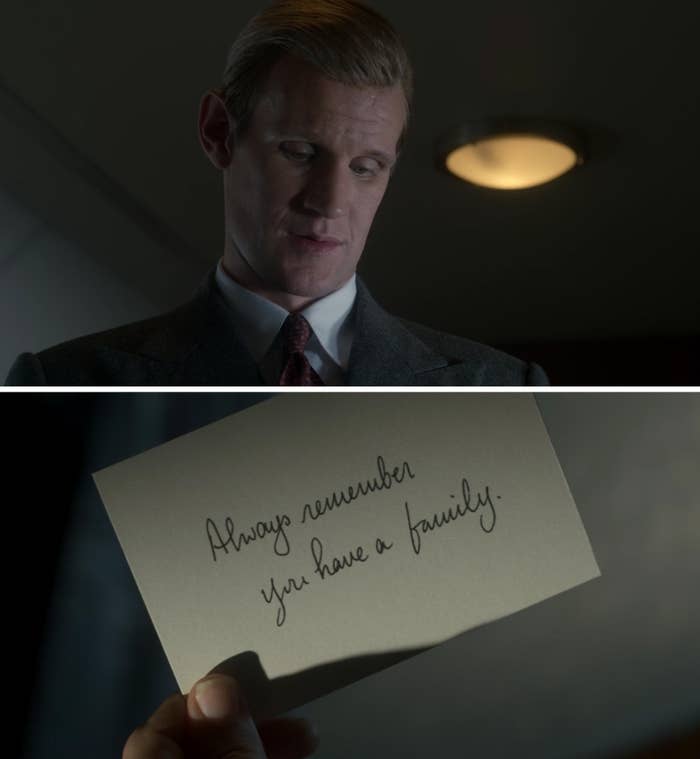 In the season finale, "Mystery Man," the couple finally addresses the issue head on in an intense nine-and-a-half-minute scene. BuzzFeed chatted with actor Matt Smith about the final scene, what it means, and how he feels playing such a divisive character.
"I was a bit nervous about that [scene]," Smith sighed. He and Foy shot the scene near the end of filming in Scotland, and at the time of the interview, Smith still hadn't seen the scene in its entirety. "[Filming] wasn't great, actually. I really found it difficult. By that point we were so entrenched in making the show, we were just tired. It just felt like, on the day, [Claire Foy and I] were not landing it. And it's complicated, you know, there's a lot set up in there."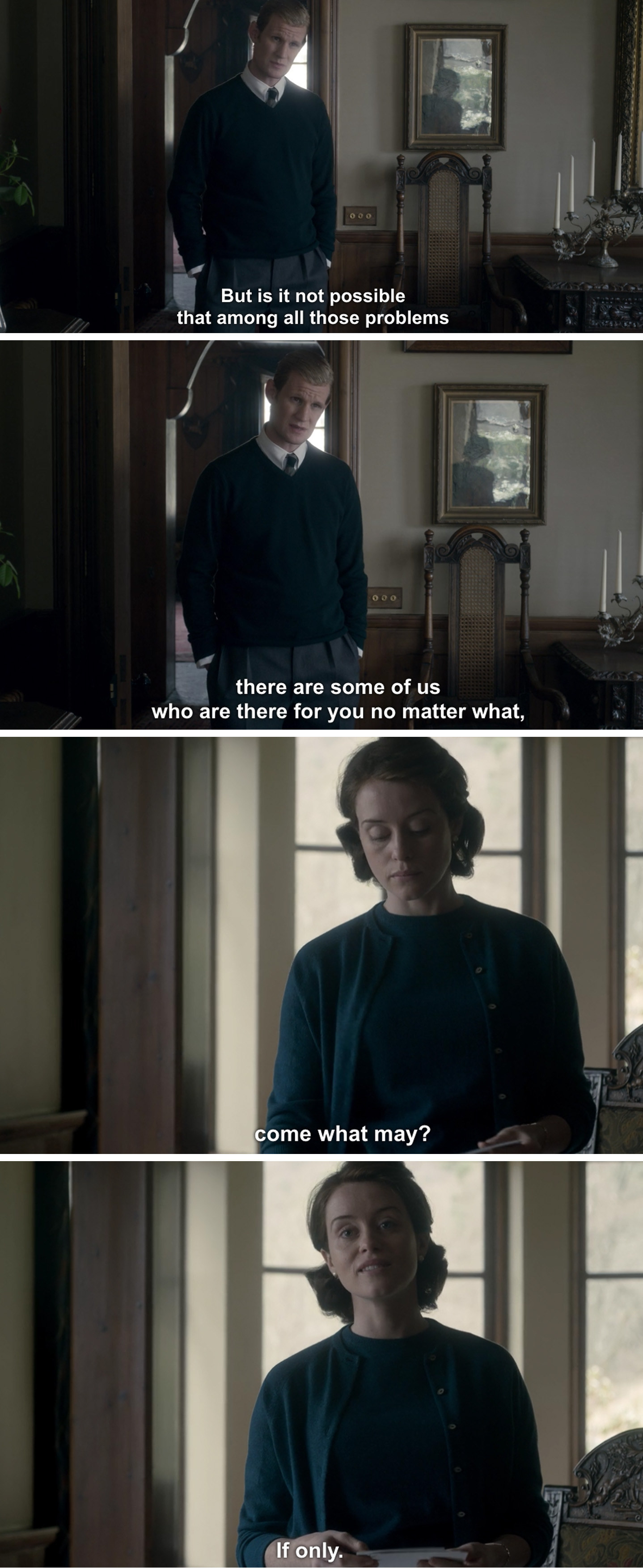 The couple does address Philip's alleged infidelity, but he never gives a definitive answer as to whether he's been unfaithful.
But Smith made a choice as an actor as to whether Philip cheated or not. "[Peter Morgan, the series creator] very openly says he thinks Philip did have extramarital affairs," Smith explained. "But I made a choice as an actor, as to whether he did or he didn't. I made the choice that he did — or that he felt guilty, that there was guilt. Who knows if he did or he didn't? But I thought dramatically the interesting thing was you had to play that he had. Also, that's what Peter's written."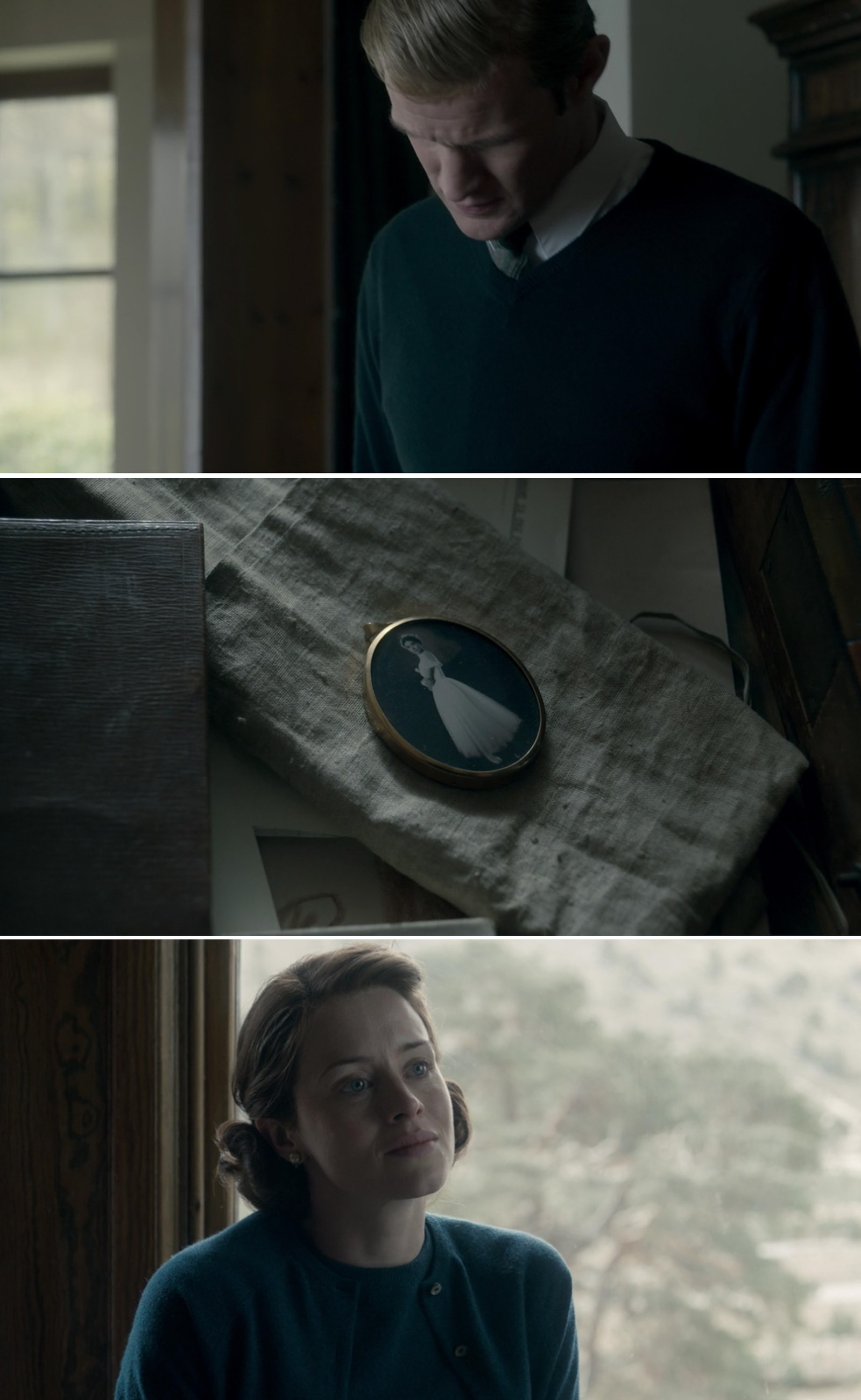 This is both Smith and Foy's last season playing the royals (both roles are being recast with older actors for the third season, with Olivia Colman taking over for Foy, and no word yet on who will take over Smith's role). All we can do is hope that Elizabeth and Philip finally find some happiness next season.