The Luke Cage panel at San Diego Comic-Con gave us many MARVELous gifts. Including first looks at Luke Cage...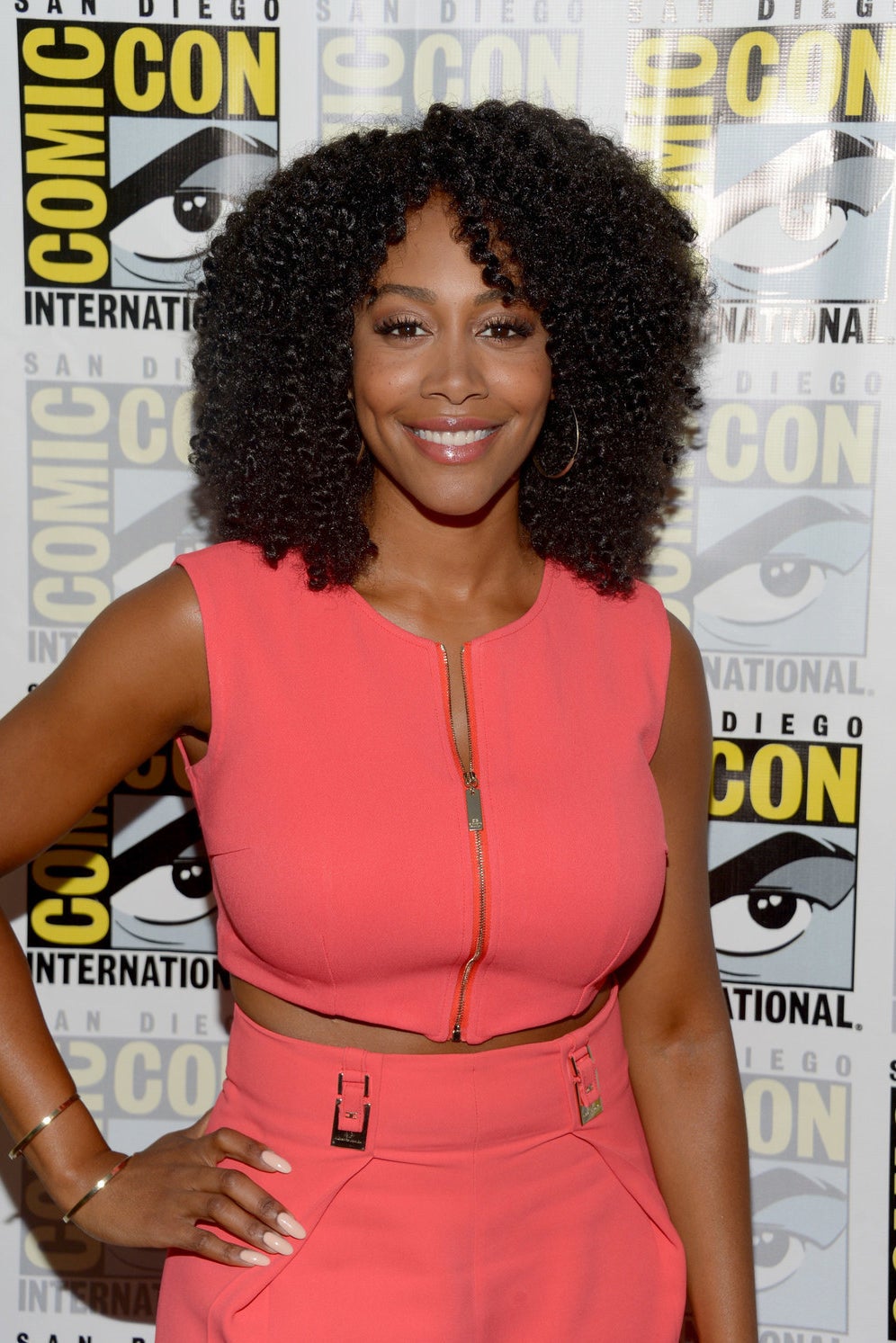 We got to see Misty Knight (Simone Missick) on screen for the first time and, SPOILER, she's wearing an amazing blue sequin dress. And her chemistry with Luke (Mike Colter) is pure fire.
...Jon Bernthal, AKA The Punisher, who showed up with a truly epic beard...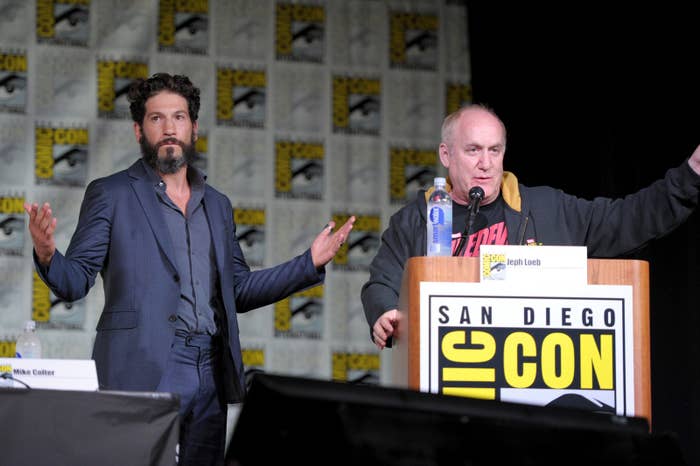 ...and the logo for Iron Fist, as well as a brief look at Finn Jones as Danny Rand.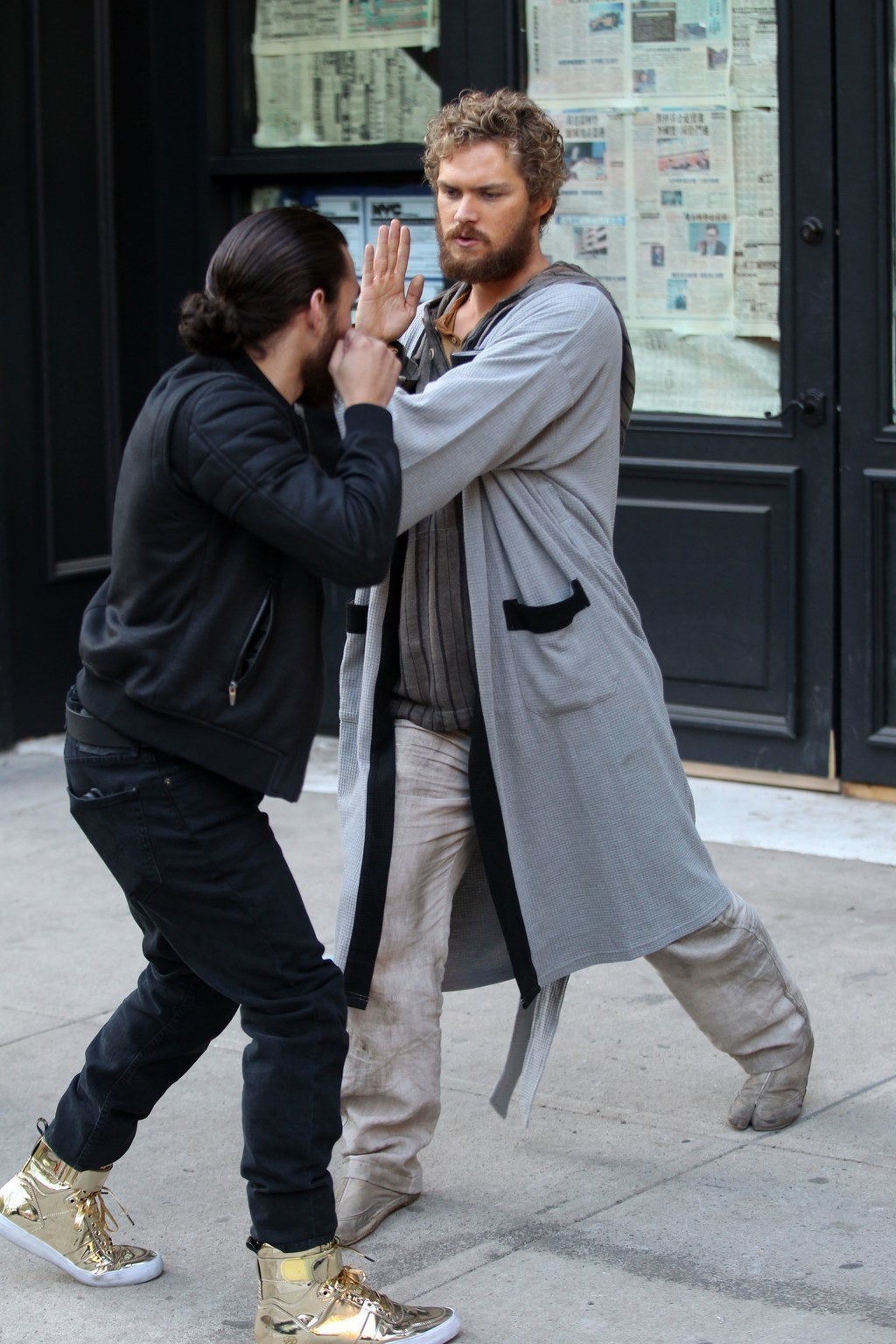 Here he is filming in New York back in April.
Which means that, yep, The Defenders will be happening. And soon.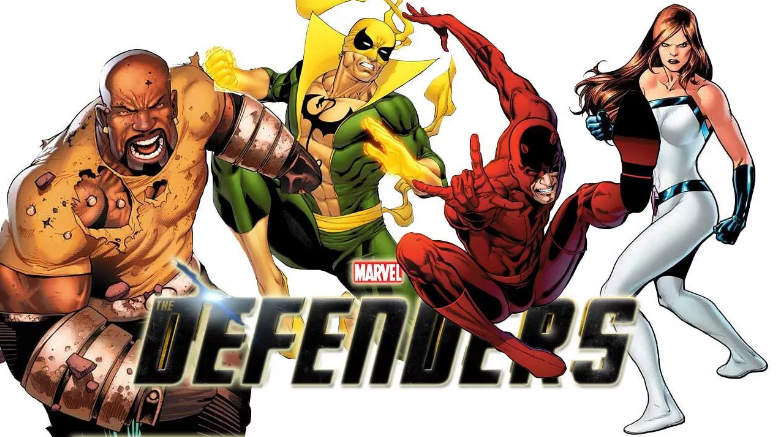 So soon that they even gifted us with the official, gritty-lookin' logo:

Since we've seen all the Jessica/Daredevil footage, let's focus on Luke looking hot and starting into a mirror.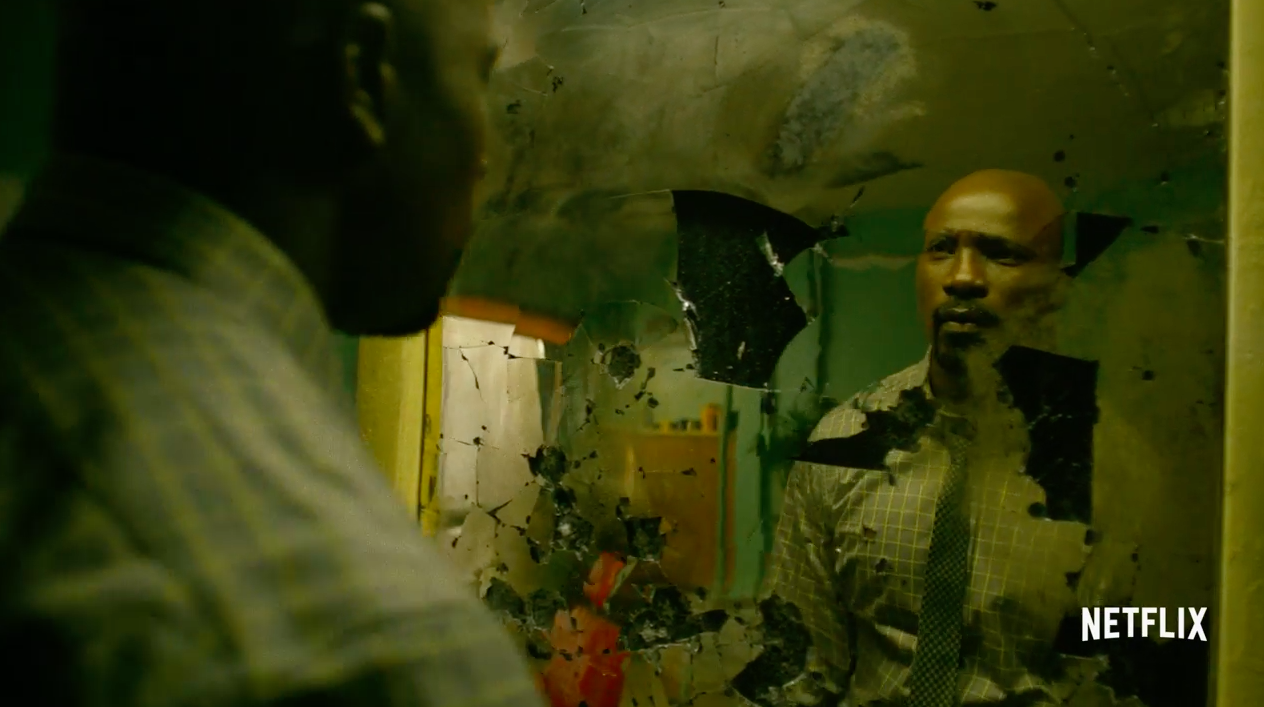 Here he is, looking fine and angry in a hoodie.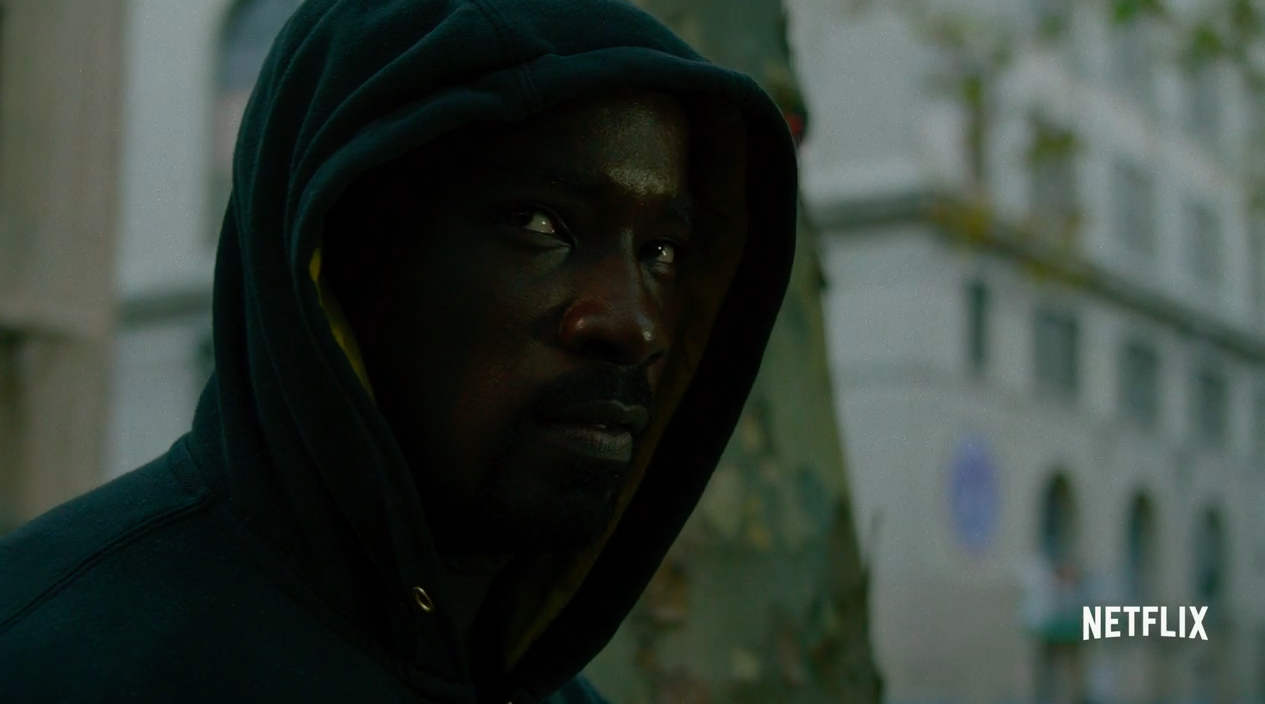 Kicking doors down like it's taking no effort at all.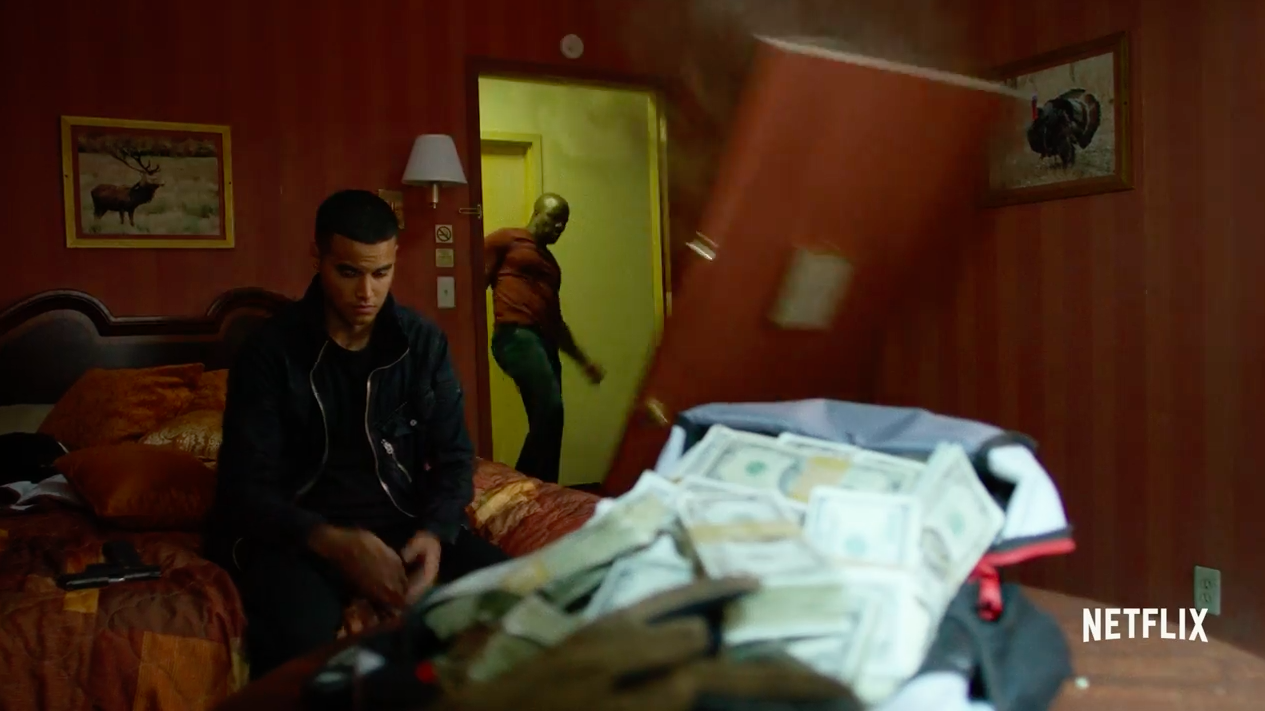 Swatting men aside like insignificant flies.
INSIGNIFICANT. FLIES.
Oh, and here he is just standing in one spot, looking perfect.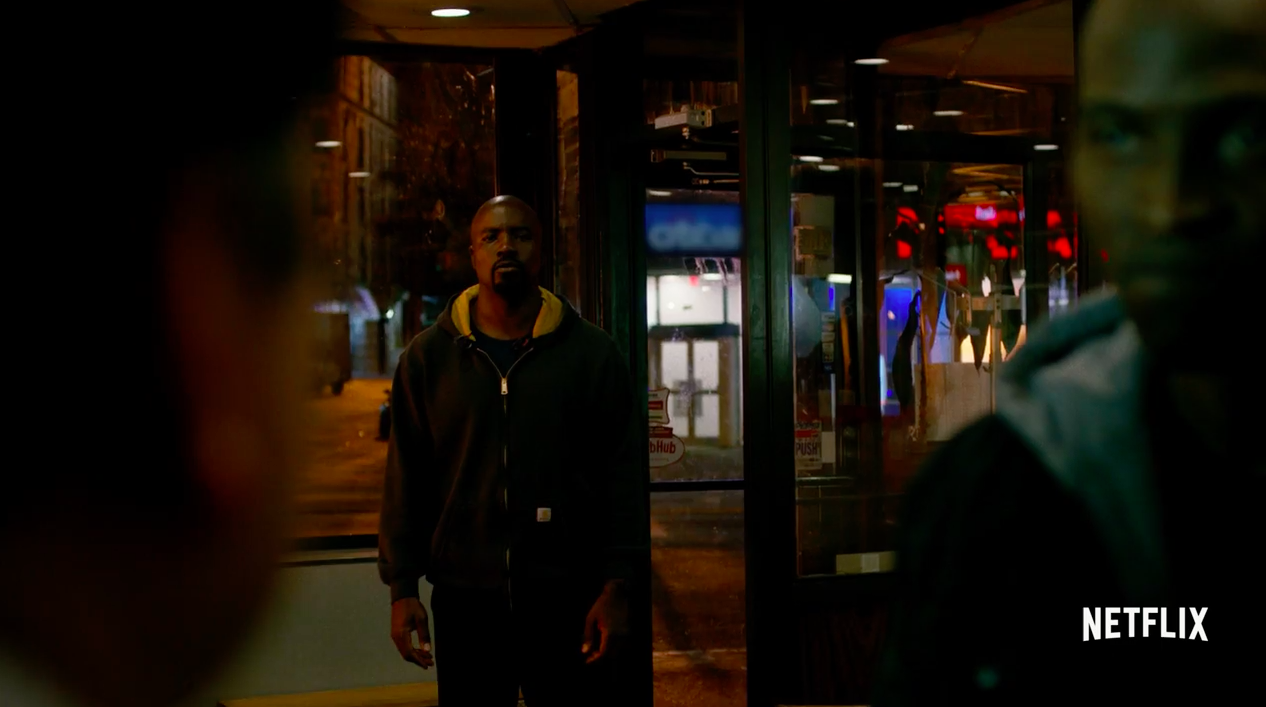 Honestly, the hoodie.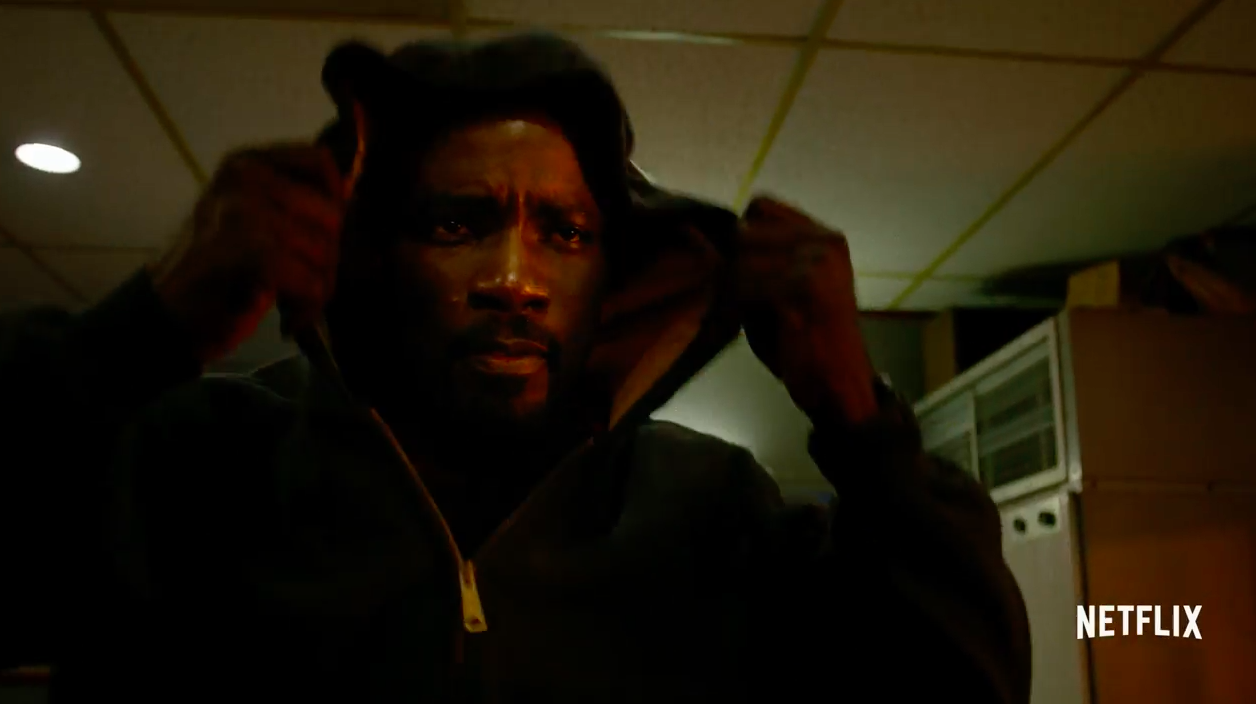 OOOOOKAY.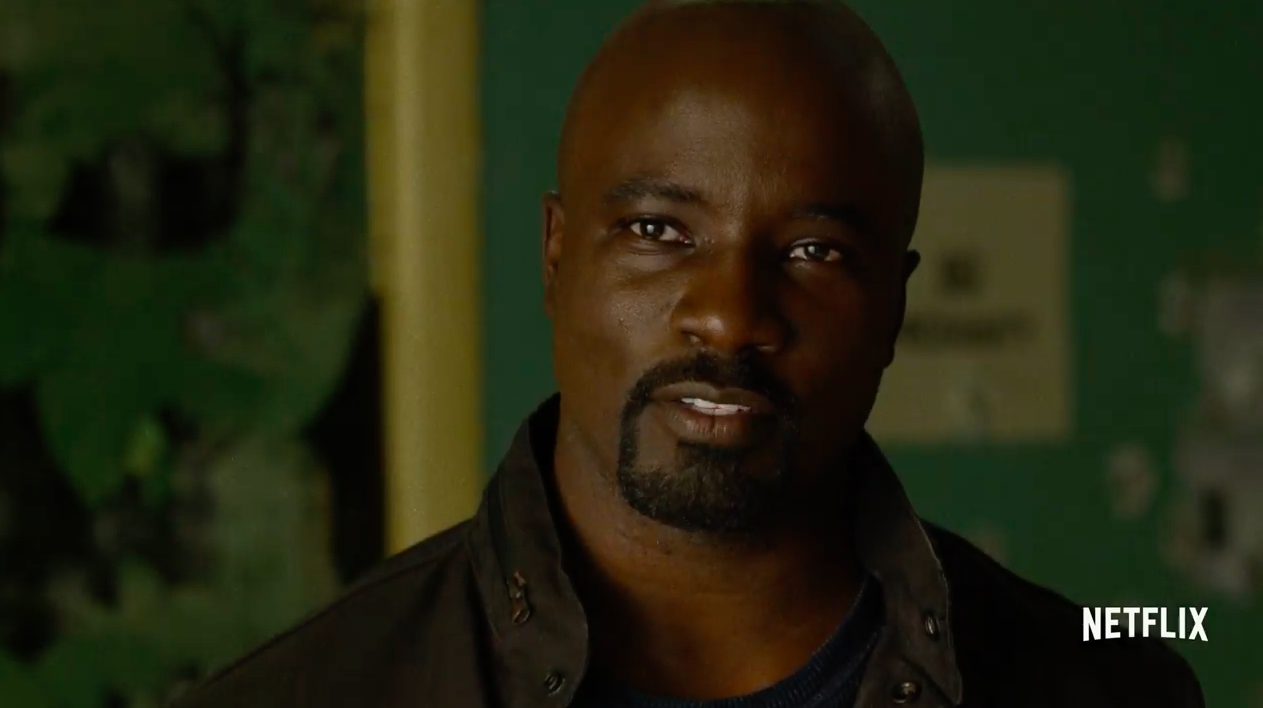 And we get a glimpse of our complex villain, Cornell Stokes (Mahershala Ali), AKA Cottonmouth.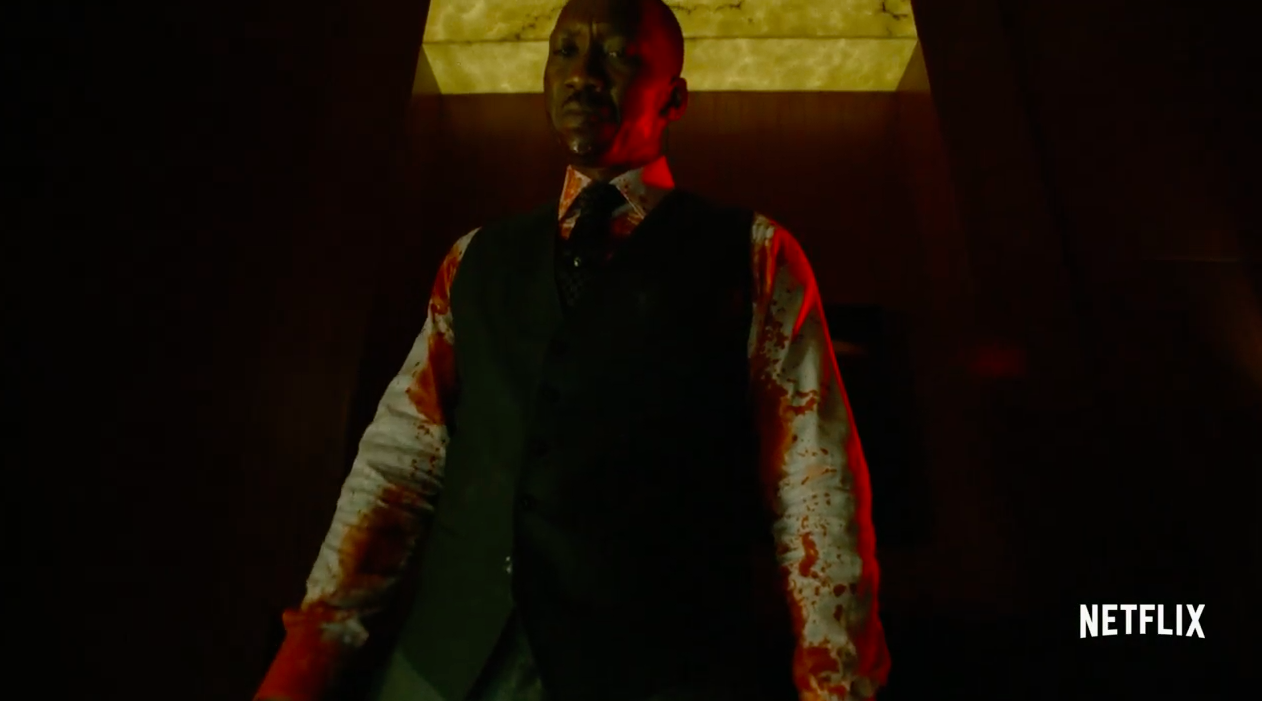 But before we go, let's take another second to appreciate the indestructible beauty of Luke.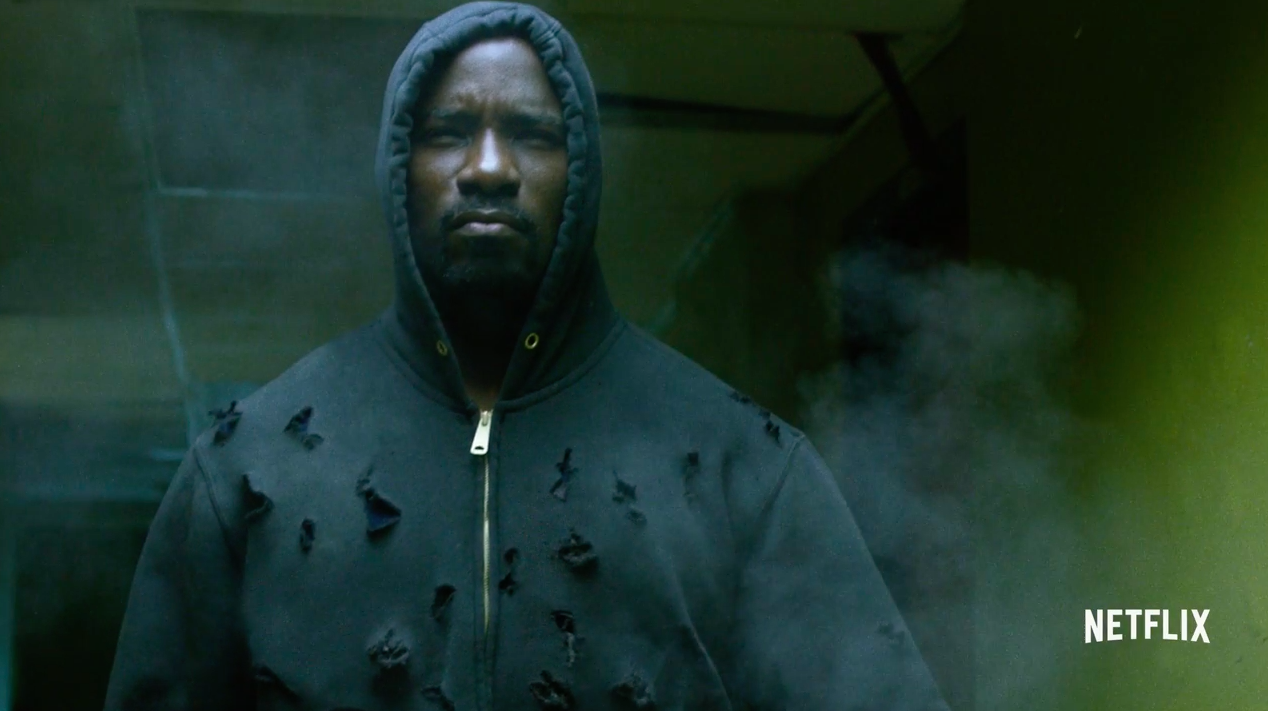 Luke Cage premieres worldwide on Netflix September 30.