"Black Panther" Is Officially The Most Tweeted-About Movie Of All Time
WAKANDA (TWEETS) FOREVER.
It's official: Black Panther has officially become the most tweeted-about movie of all time, in the world.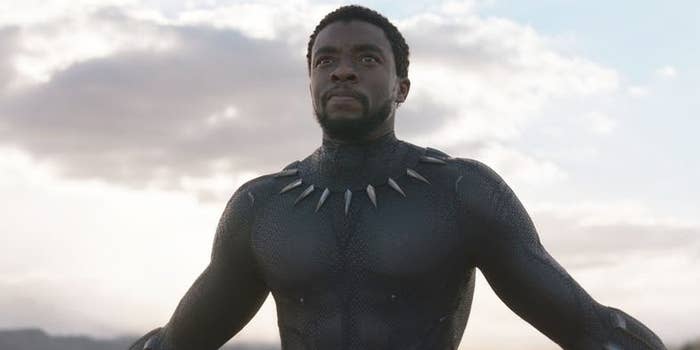 Ahead of its February 2018 release, Black Panther was already the ninth most tweeted-about movie of 2017. Now, with more than 35 million tweets, it's won the all-time top spot.
Per Twitter, the three most retweeted Black Panther tweets are currently from Michelle Obama (third place):
A fan trying to sneak a friend in (second place):
And Kendrick Lamar announcing the movie's official album (first place):
The most tweeted hashtags are #BlackPanther, #WakandaForever, and #Wakanda.
The most tweeted emojis about the movie are 👑, 🖤, and 🔥.
So, in conclusion, WAKANDA FOREVER. 👑🖤🔥