You have undoubtedly heard by now that a bunch of '90s boy-band icons are reuniting to bring us the Syfy original movie Dead 7, helmed by Nick Carter.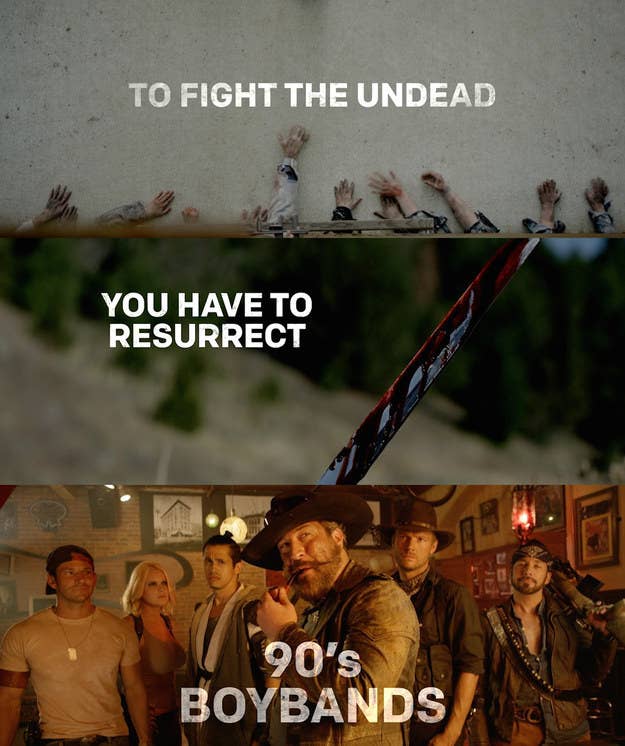 Exciting, right? Wanna hear something that's possibly even more exciting? They RECORDED A BRAND-NEW SONG TOGETHER FOR THE MOVIE.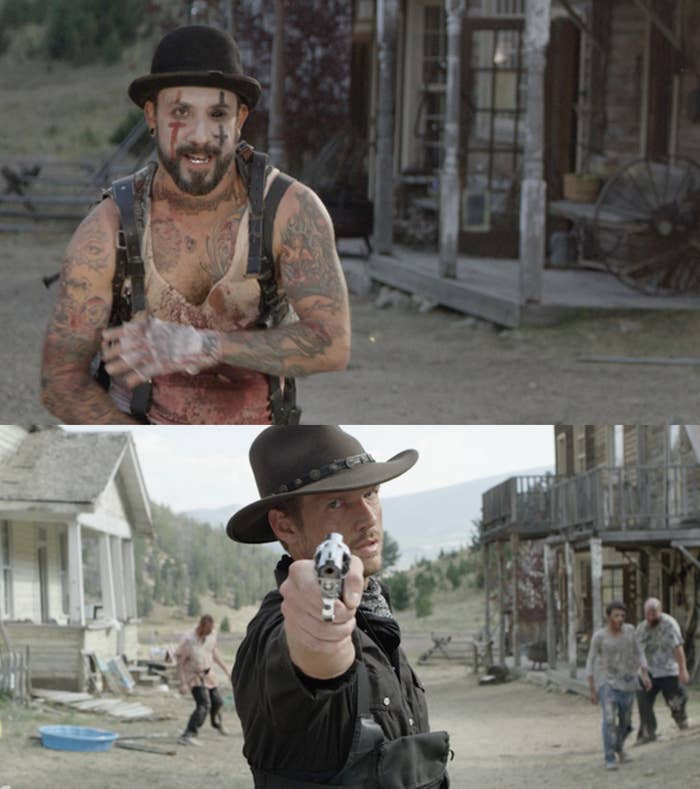 And it includes SO many of our '90s faves. We've got Nick Carter, A.J. McLean, and Howie Dorough from the Backstreet Boys, Joey Fatone and Chris Kirkpatrick from NSYNC, Jeff Timmons from 98 Degrees, and Erik-Michael Estrada from O-Town.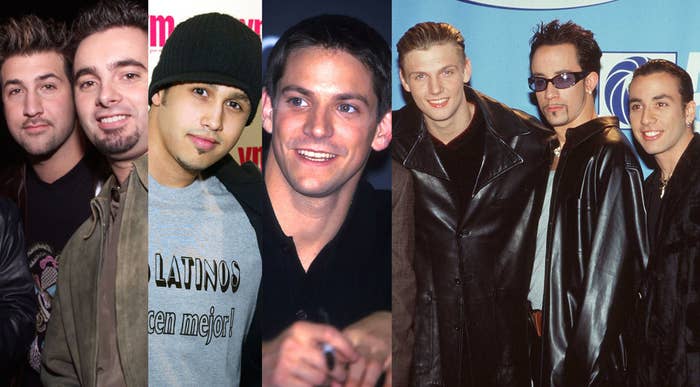 HALLELUJAH, THE '90s HAVE RETURNED.
To download a free mp3 of the song, go here. Dead 7 premieres on Syfy Friday, April 1, and will be available on DVD and On Demand beginning June 6.