1.
When Lauren Graham celebrated Alexis Bledel's 21st birthday, and it was almost as good as a Stars Hollow shindig.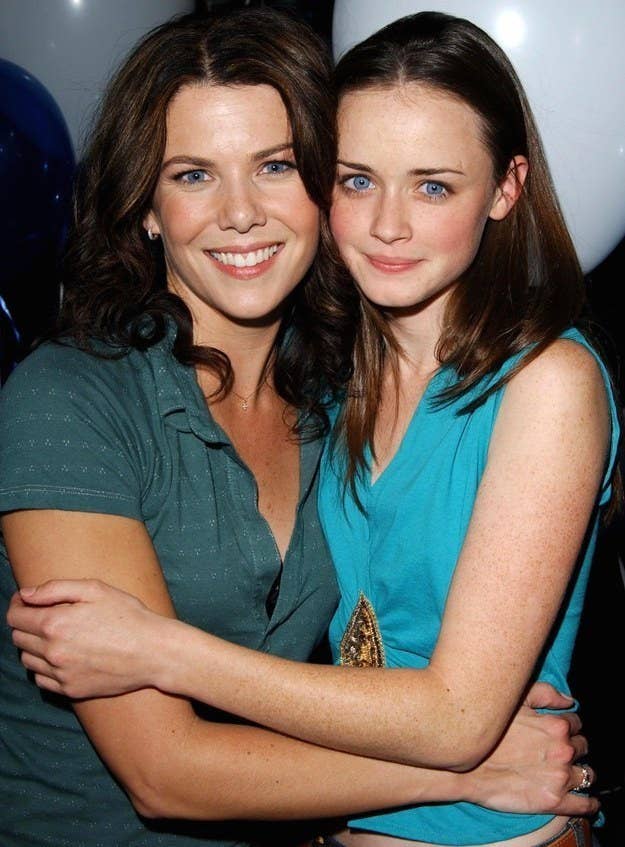 2.
And they shared a cake worthy of an Emily Gilmore party.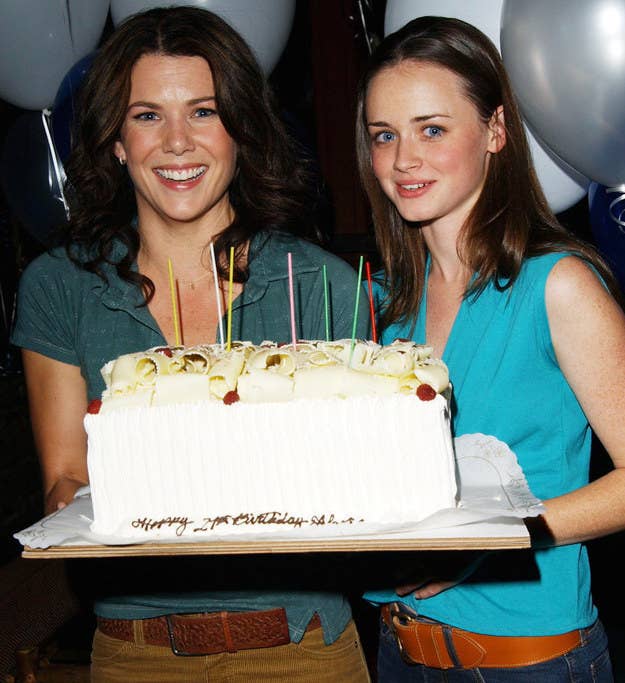 3.
When Melissa McCarthy and Lauren Graham struck an IRL BFF pose, and for a minute, Sookie and Lorelai were real.
4.
SO REAL, GUYS.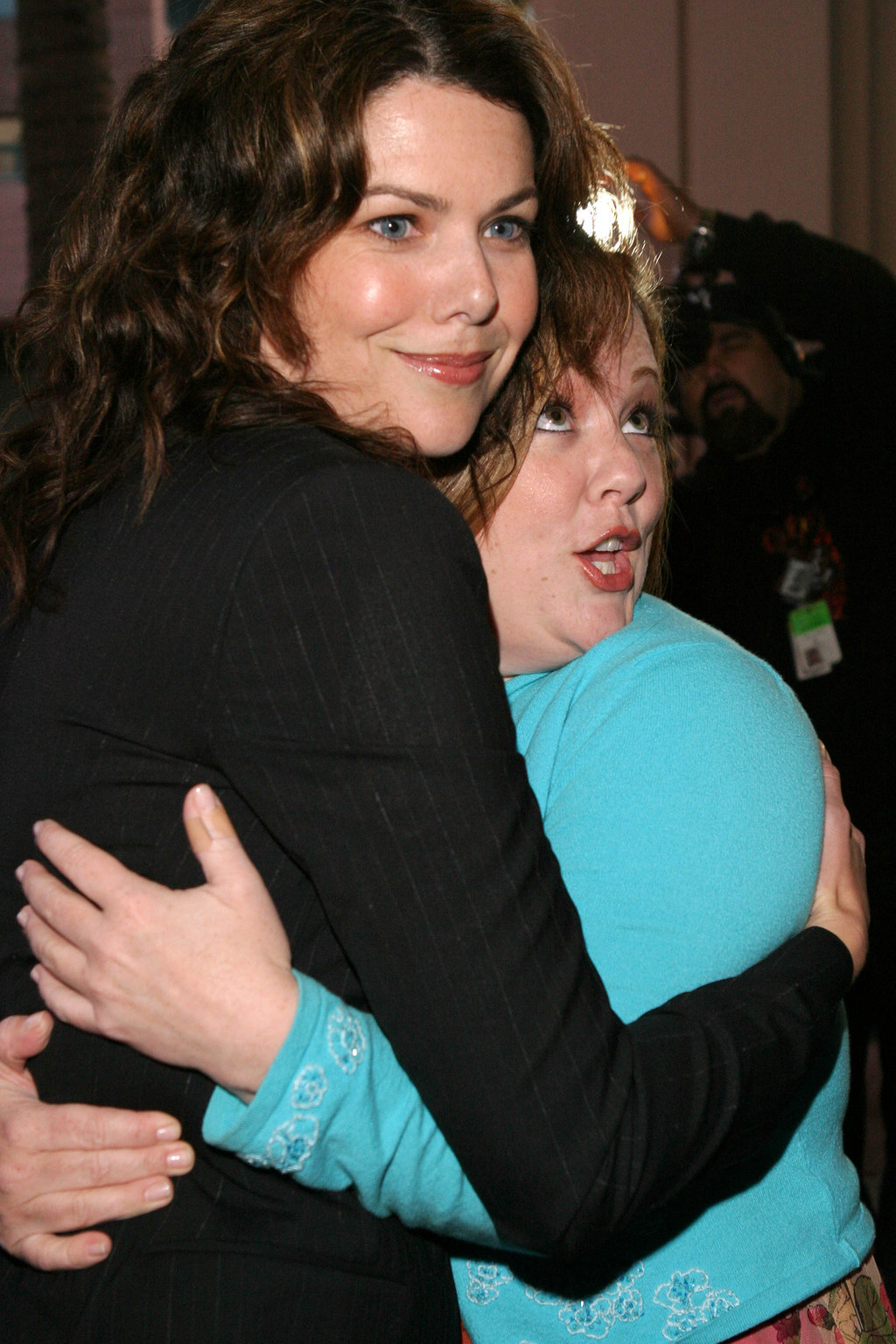 5.
When Alexis Bledel and Edward Herrmann mirrored their characters' love for each other at the 100th episode celebration in 2005.
6.
When Amy Sherman-Palladino and Lauren Graham both displayed some Lorelai-level sass.
7.
Which they were completely entitled to, because 100 is a lot of episodes.
8.
When the Gilmore Girls posed in front of their celebratory cake...
9.
...and all joined hands to cut the first piece.
10.
When Scott Patterson showed off his sweet, Luke-like side.
11.
And finally found a place to hang out with Edward Herrmann that wasn't a golf course.
12.
When Edward Herrmann took a moment to talk shop with Amy Sherman-Palladino in his very Richard-like attire.
13.
When Lauren Graham stopped to sign some autographs at a behind the scenes event in 2003.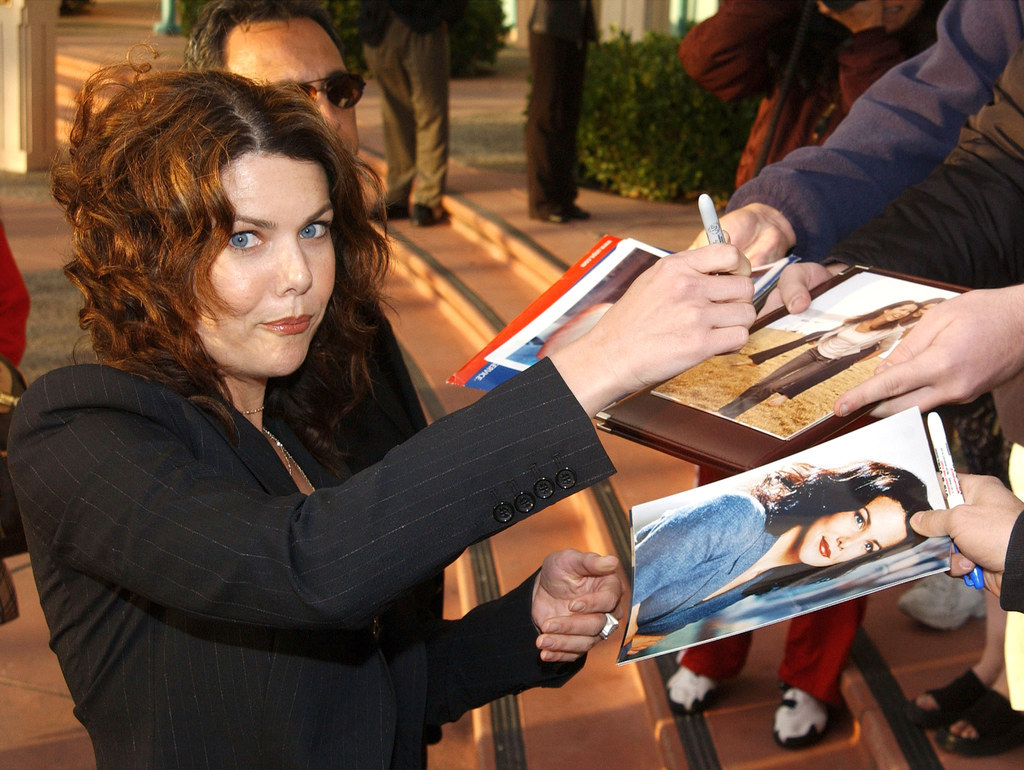 14.
And Alexis Bledel followed her TV mom's good example.
15.
When real-life couple Milo Ventimiglia and Alexis Bledel made some funky faces worthy of a Chilton graduation ceremony.
16.
And hung out together at a Halloween party.
17.
When Stars Hollow's most infamous love triangle all appeared together at the 2003 Teen Choice Awards.
18.
When Keiko Agena and Scott Patterson chilled.
19.
When Milo Ventimiglia met up with Amanda Bynes, and the '00s power was almost too great.
20.
When Kelly Bishop and Edward Herrmann goofed off on the red carpet.
21.
And when the Gilmore Girls shared a smooch and reminded us that no matter how much time passes, they'll always have a special place in our hearts.