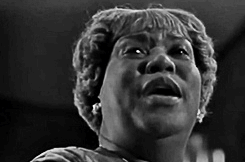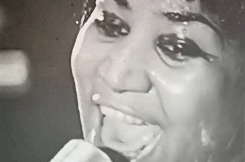 7. When Patti Smith first moved to New York City in 1967, she worked at a bookstore.
8. Cass Elliot used to host gatherings at her home in Laurel Canyon with famous musicians like Joni Mitchell, David Crosby, Graham Nash, Eric Clapton, and Stephen Stills.
9. Joni Mitchell used to write songs in Cass Elliot's living room.
10. Darlene Love sang background vocals on Tina Turner's "River Deep -- Mountain High" in 1966.
11. Darlene Love also sang lead vocals on "He's Sure the Boy I Love," but the song was given credit to The Crystals under Phil Spector's control.
12. Originally, The Supremes were called The Primettes; they were the sister group for a male band called The Primes.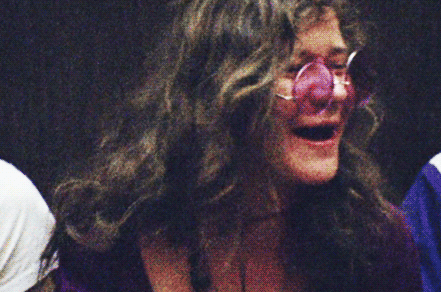 13. Saturday Night Live's first musical guest in 1975 was Janis Ian. She performed with strep throat and a fever.
14. Carly Simon wrote "Anticipation" while waiting for Cat Stevens to pick her up for a date.
15. Nico is the model on the cover of jazz musician Bill Evans' album Moon Beams.
16. Merry Clayton is the legendary background vocal on The Rolling Stones' "Gimme Shelter."
17. In 2004, Annie Lennox won an Academy Award for Best Original Song for "Into the West" from The Lord of the Rings.
18. Big Mama Thornton originally released "Hound Dog" in 1953, before Elvis Presley made a hit out of it in 1956.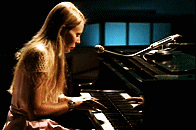 19. Debbie Harry appeared in the 1988 film Hairspray as Velma Von Tussle.
20. Aretha Franklin's biggest hit, "Respect," is actually a cover of an Otis Redding song.
21. Stevie Nicks wrote "Edge of Seventeen" about the death of her uncle and John Lennon.
22. Etta James was only 22 years old when she recorded the legendary love anthem "At Last."
23. Carole King was only 18 years old when she wrote her first No. 1 hit with Gerry Goffin, "Will You Love Me Tomorrow" by The Shirelles.
24. Grace Slick's old college friend, Tricia Nixon, invited her to the White House in 1970 for a luncheon. Slick wasn't let in when security recognized her, and for bringing along political activist Abbie Hoffman.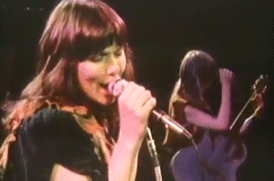 Ann and Nancy Wilson of Heart.
25. Before joining Fleetwood Mac, Christine McVie was in a band called Chicken Shack.
26. "Suite: Judy Blue Eyes" by Crosby, Stills, and Nash is about folk legend Judy Collins.
27. Pat Benatar was discovered by singing a Judy Garland song at a New York City club in the late '70s.
28. Tom Petty and the Heartbreakers, Cheap Trick, and Van Halen were all at one point opening acts for The Runaways.
29. When Ann and Nancy Wilson's parents discovered they were smoking pot in high school, they suggested they should do it as a family. Ann and Nancy refused.
30. The only girl group to go on tour with The Beatles was The Ronettes.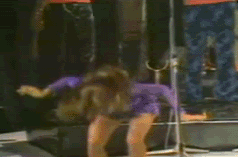 31. Before forming The Pretenders, Chrissie Hynde worked at a sex boutique.
32. When The Runaways broke up in the late '70s, Joan Jett considered joining the army.
33. Bonnie Raitt opened for blues legends like Sippie Wallace, John Lee Hooker, and Muddy Waters in the beginning of her career.
34. Alison Krauss is the female artist with the most Grammy Awards at 27. Aretha Franklin comes in second with 18.
35. Janis Joplin left $1,500 in her will for her funeral, and made sure it would be a party.
36. Tina Turner taught Mick Jagger how to dance when she toured with The Rolling Stones in the late '60s.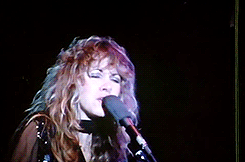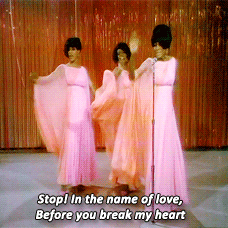 43. In the early '60s, The Staple Singers formed a friendship with Dr. Martin Luther King Jr.
44. Joan Baez was one of few folk singers to sing at the March on Washington in 1963; she performed "We Shall Overcome."
45. Dusty Springfield's real name is actually Mary O'Brien.
46. The nickname for Odetta's first guitar was "Baby."
47. The Mamas & the Papas' Michelle Phillips was married to actor Dennis Hopper for a short period of time in the '70s.
48. Laura Nyro wrote the song "And When I Die" for Peter, Paul, and Mary when she was 17 years old.