2.
This person, who was looking to hire a social media intern for three months WITHOUT PAY and zero guarantees for a full-time position at the end of said internship.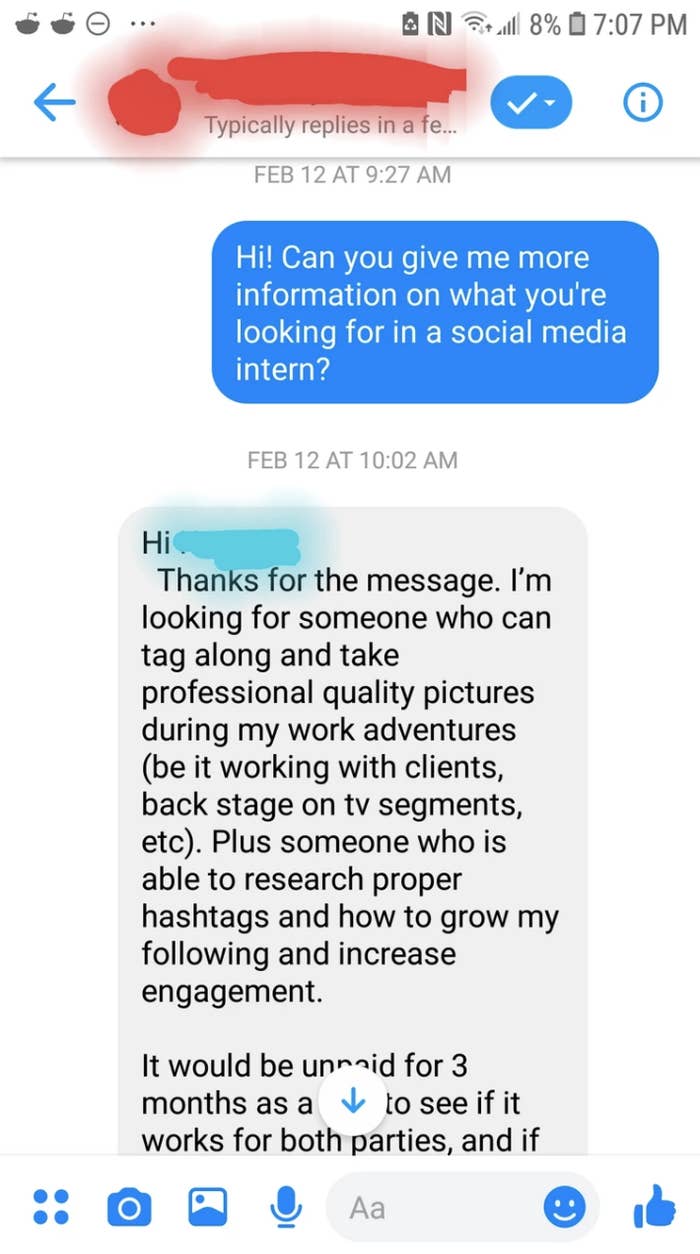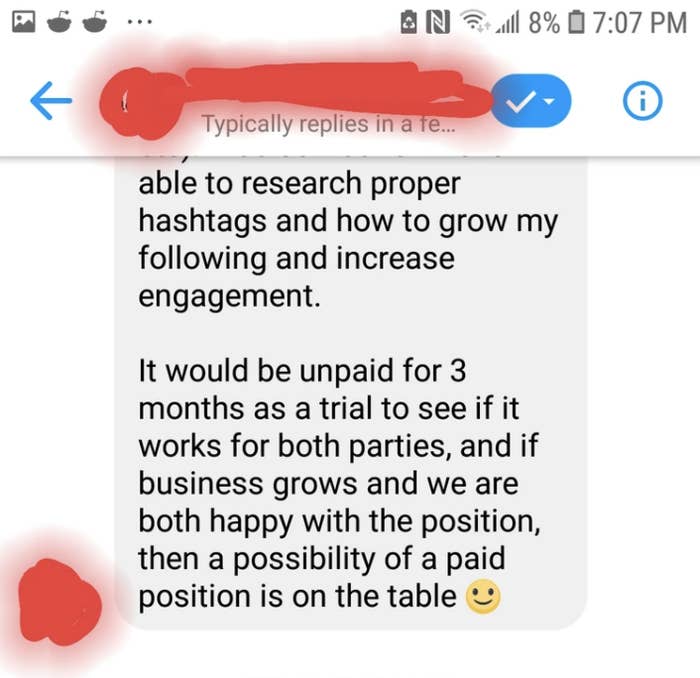 4.
This person, who posted a job listing at a startup company and requested "serious" candidates only, otherwise the startup's projects would fail and "none of us will make any money."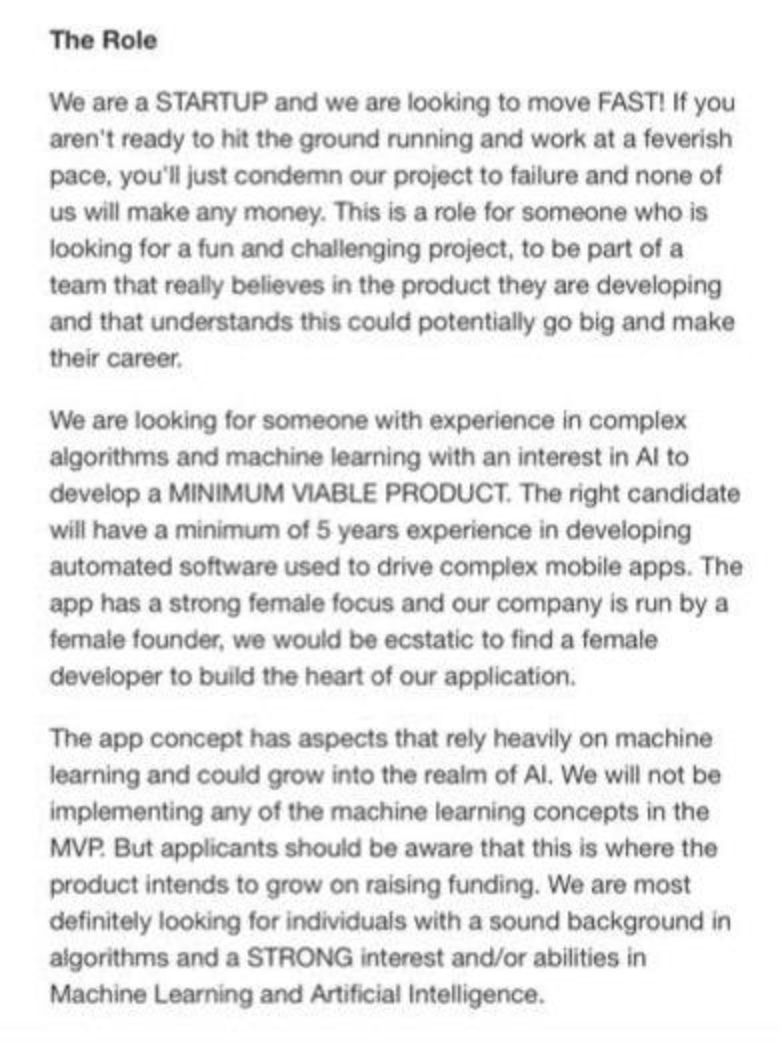 ("This is a side project for an experienced developer. Do not quit your day job.")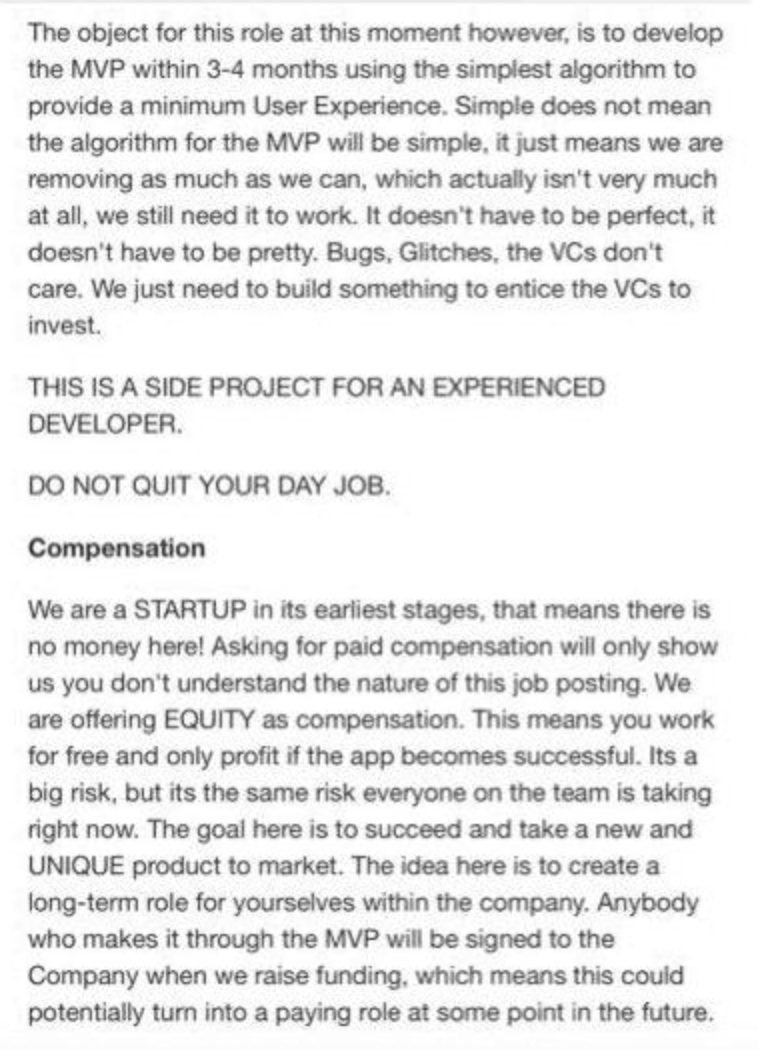 6.
This person, who listed a graphic design "job" (aka contest) for a local coffee shop, asking local artists to create something without any kind of pay. Under "salary level," it reads: "Publication of your work (you will receive so much credit, it's not even funny — I'm a hashtag and tagging whore) and swag (this includes seeing your work before your eyes, lots of coffee, [and] a mug)."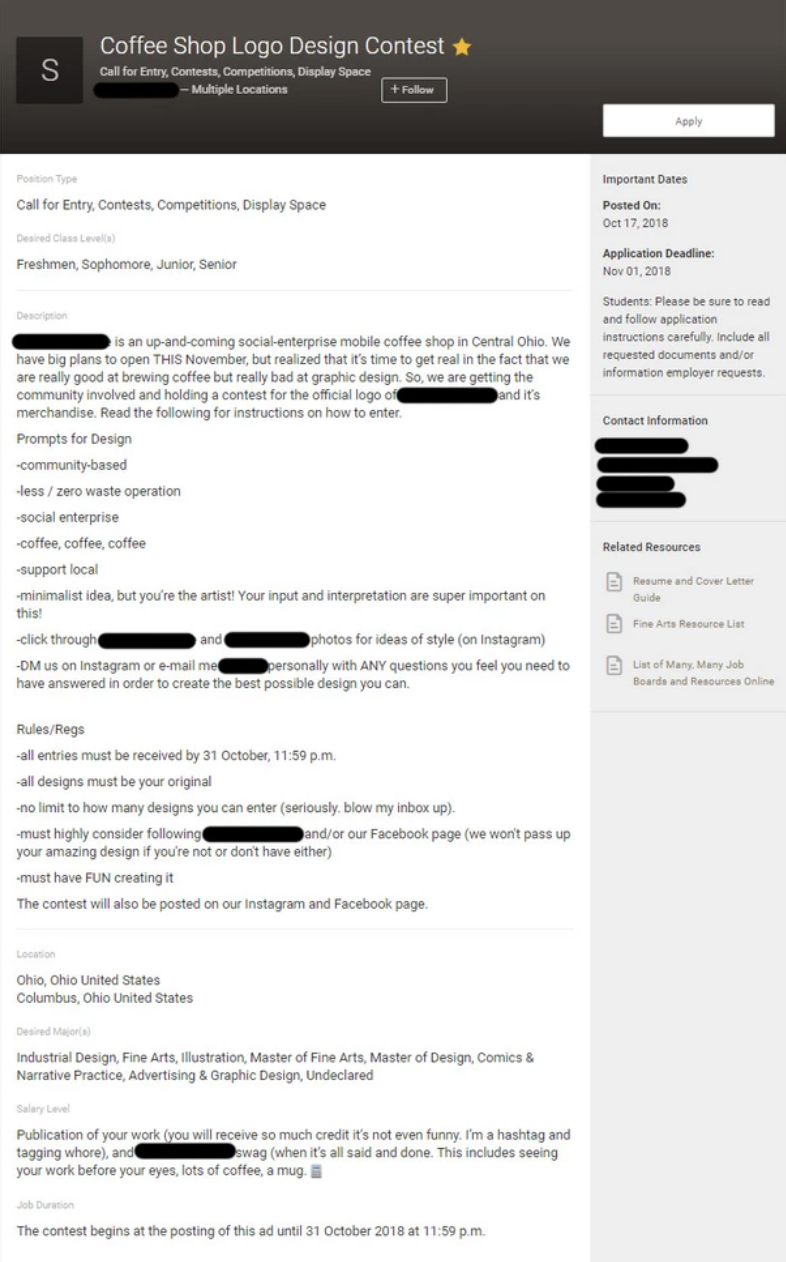 11.
This person, who scammed someone into a "promising position" at Indeed and included the following message in their offer: "Your first assignment would be purchasing of commodities at any Walmart store around you and mailing them out through FedEx to foster homes — I do that every month. I will make payment arrangement for you."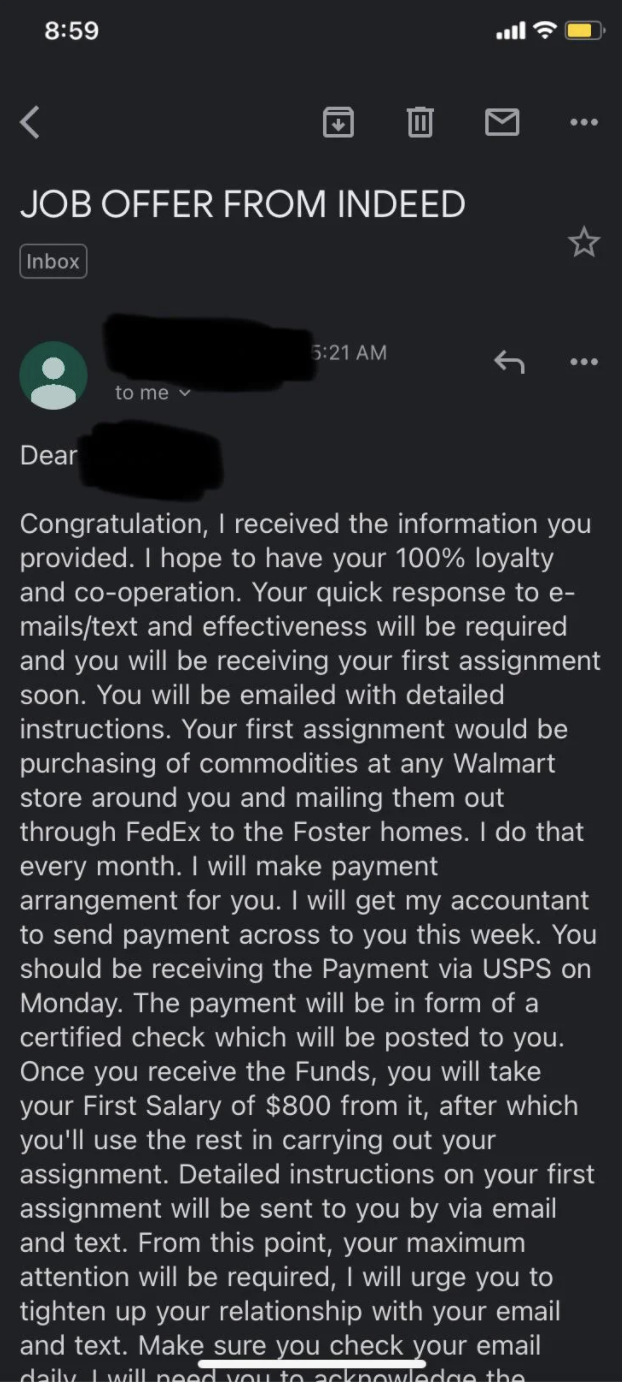 And ended on this troubling note: "Kindly re-confirm the name you want to be on the check, your address, cell [number], and your apartment number if there is any mistake (to avoid any loss or misplacement of check payment)."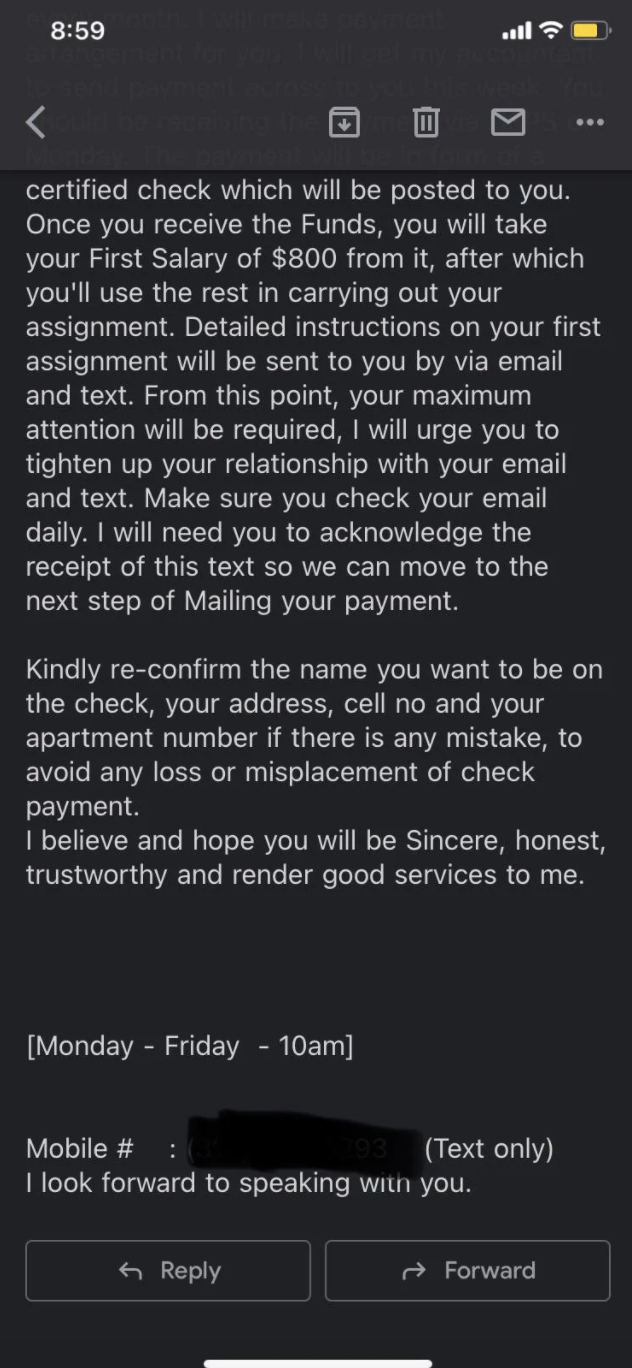 13.
This person, who tried to write a job listing for a tech supporter in a relatable way, but instead made it suuuuuper cringeworthy. They were looking for a "Graphic Design Wizard" who was "addicted to learning" and against "TGIF [being their] M.O."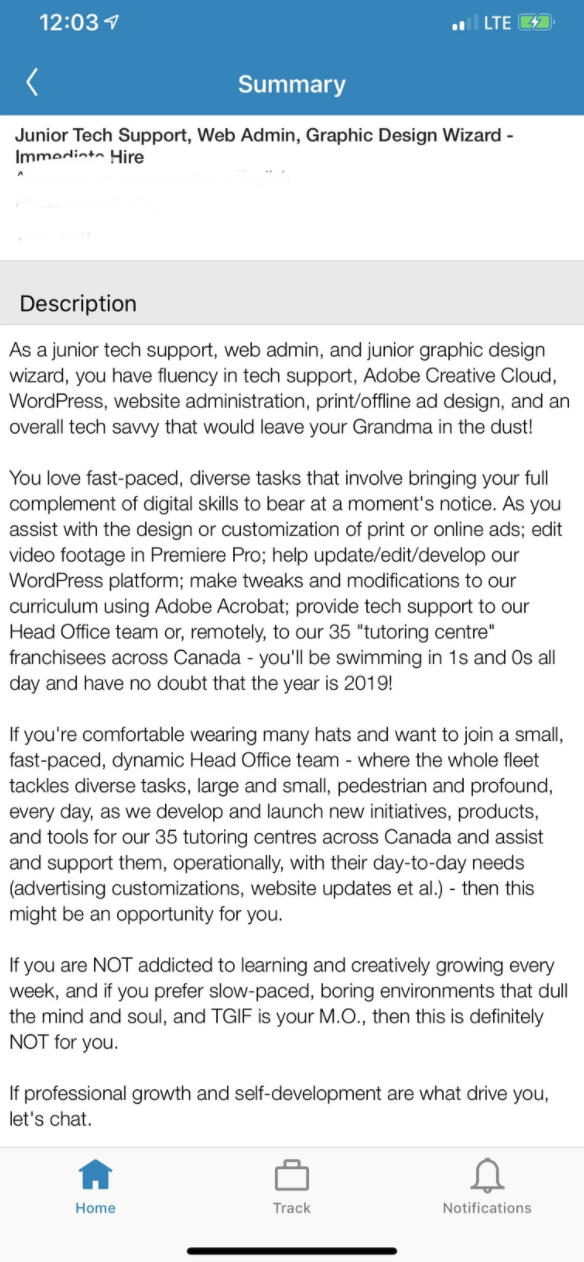 16.
This person, who was searching for a volunteer security guard without formal training or a license and was only willing to pay them with coffee and tea.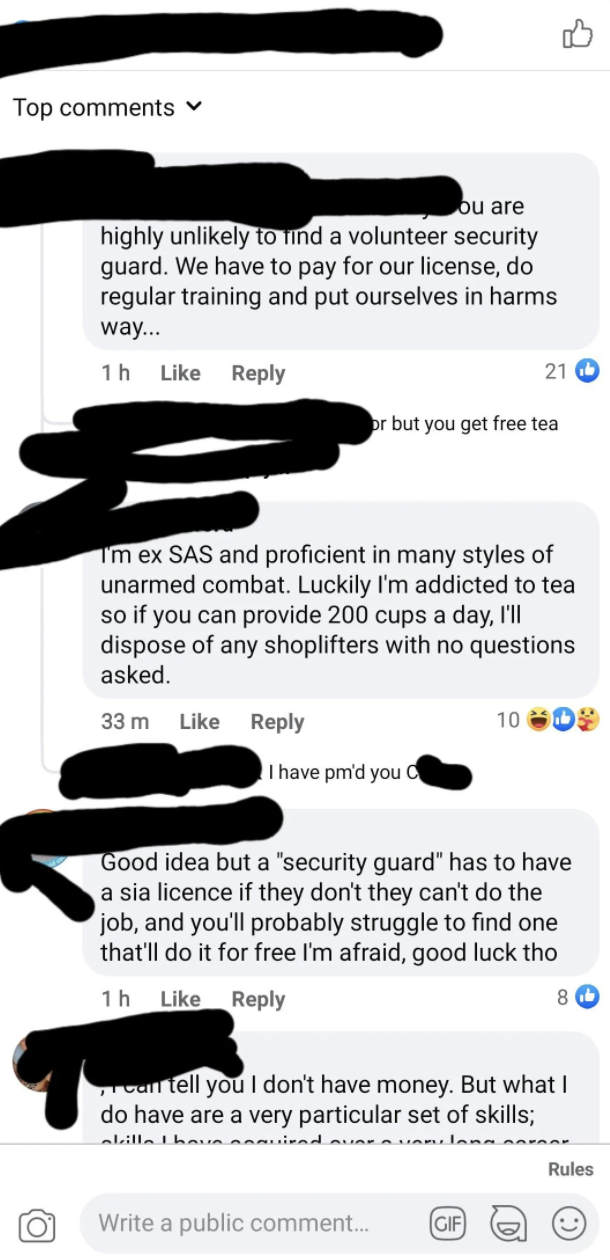 19.
And this person, who was only going to pay a front desk receptionist at an animal shelter $8.50 an hour for responsibilities that had nothing to do with being a receptionist. Some of them were: "Social media and online management, assist with counseling and processing adoptions and fosters as needed, and maintain general appearance and organization of lobby and desk areas, including but not limited to: daily garbage removal and weekly disinfecting the floors."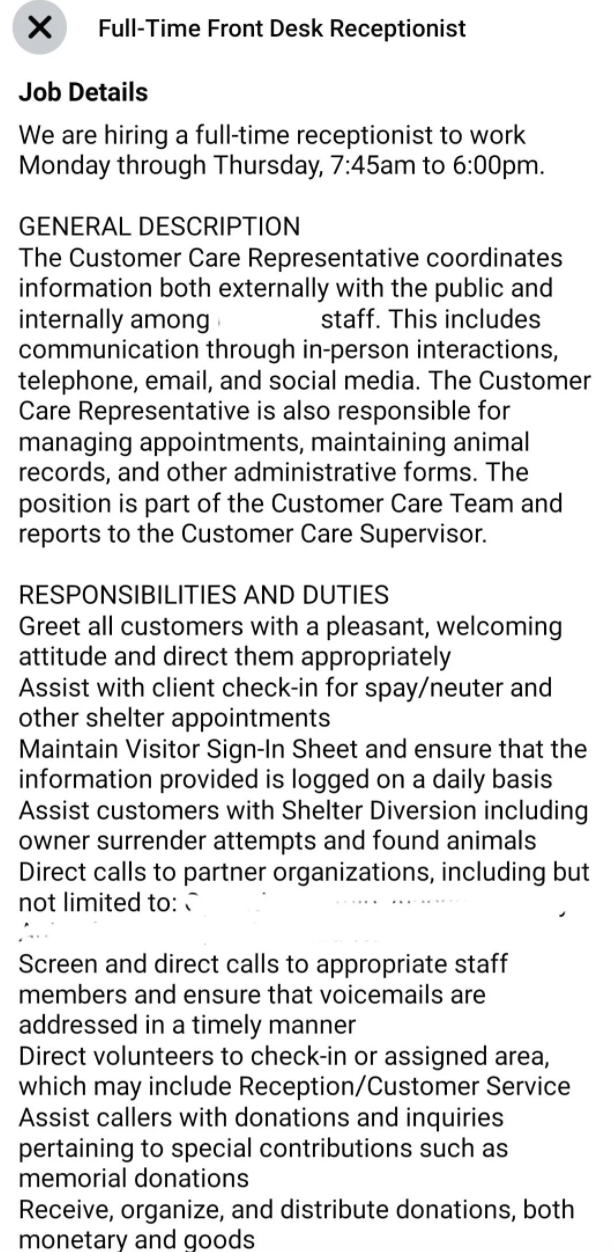 Have *you* come across any horrific job listings or offers in your time? If so, share with us in the comments below.