If you're unfamiliar with the world of Sex and the City, then I'm here to tell you that even though it was a fabulous show full of iconic outfits, hilarious one-liners, and moments we'll never forget, a lot of it doesn't hold up today.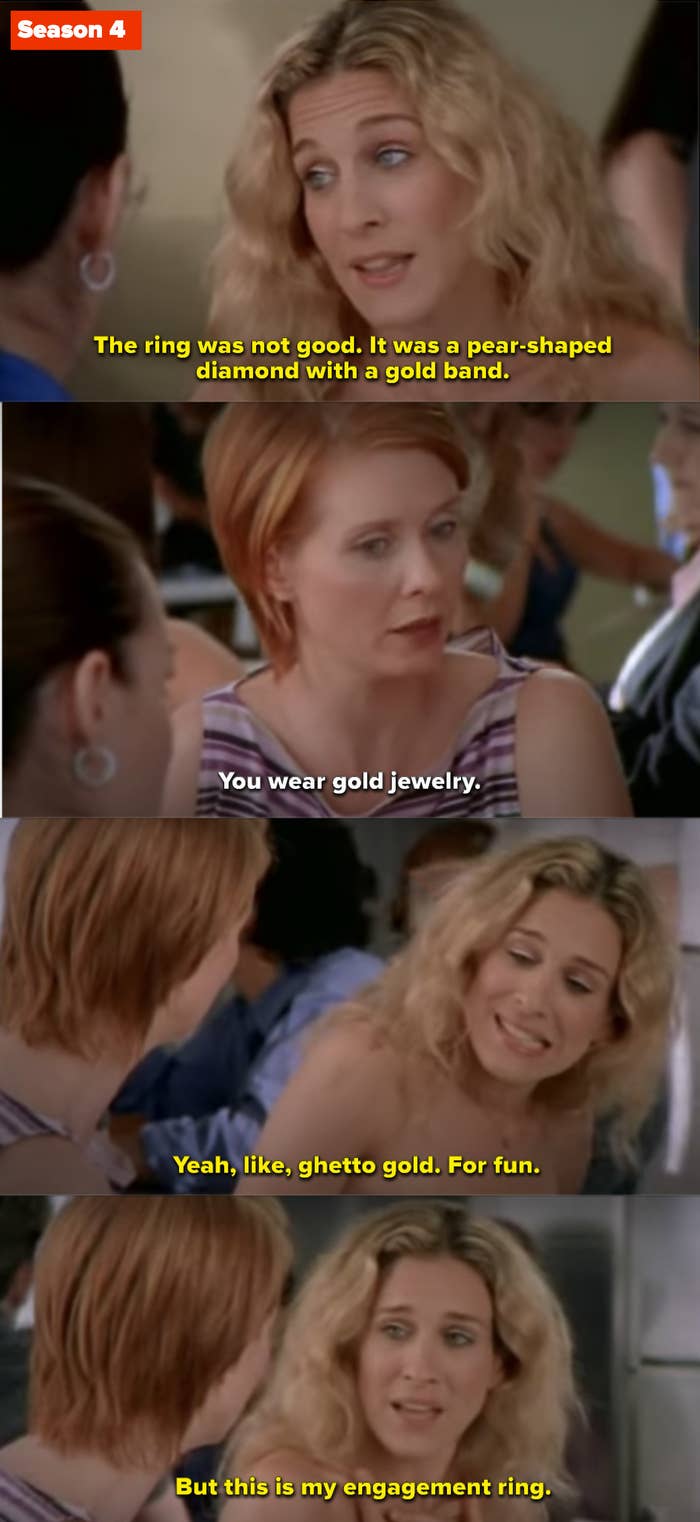 There were many problematic moments sprinkled throughout all six seasons (and both movies, if we're gonna go there), and it had a very white and anti-LGBTQ approach to storytelling.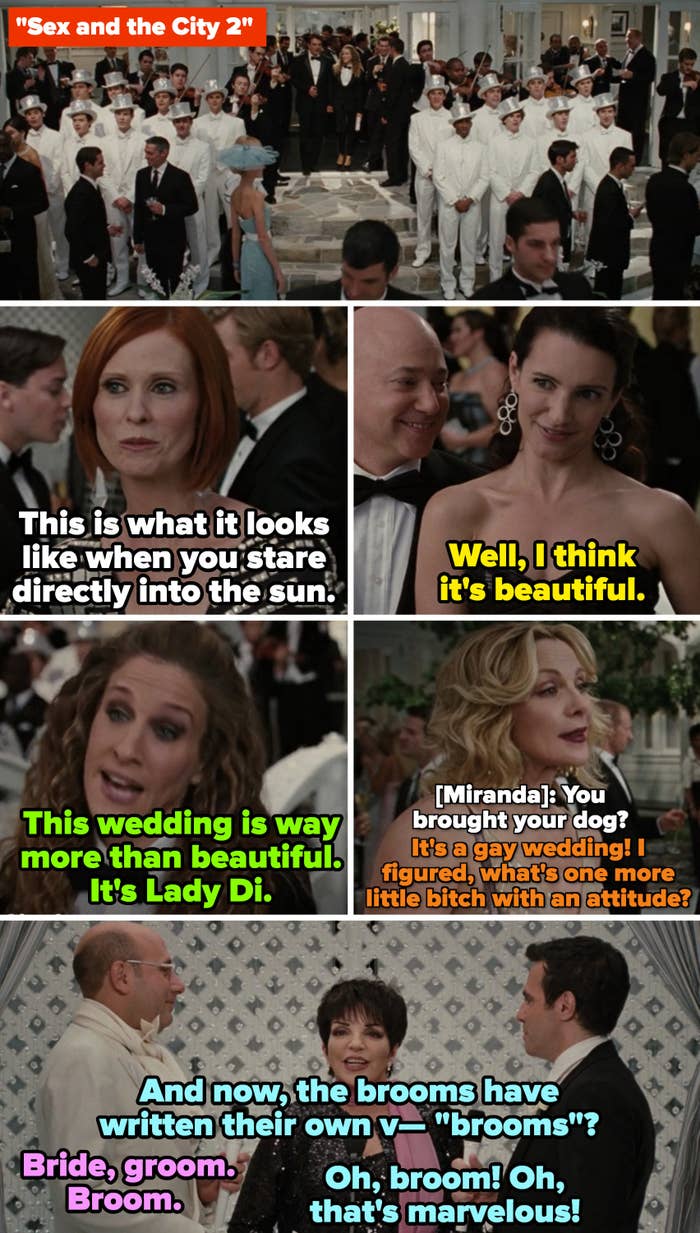 Sex and the City's "white" problem has been a huge topic of conversation for many years now, and in light of the And Just Like That... reboot, they attempted to make up for lost time.
The revival didn't feel like a natural progression of Carrie, Miranda, and Charlotte's true personalities — but rather, a series that tried way too hard to incorporate certain dialogue and storylines to fix the show's problematic past.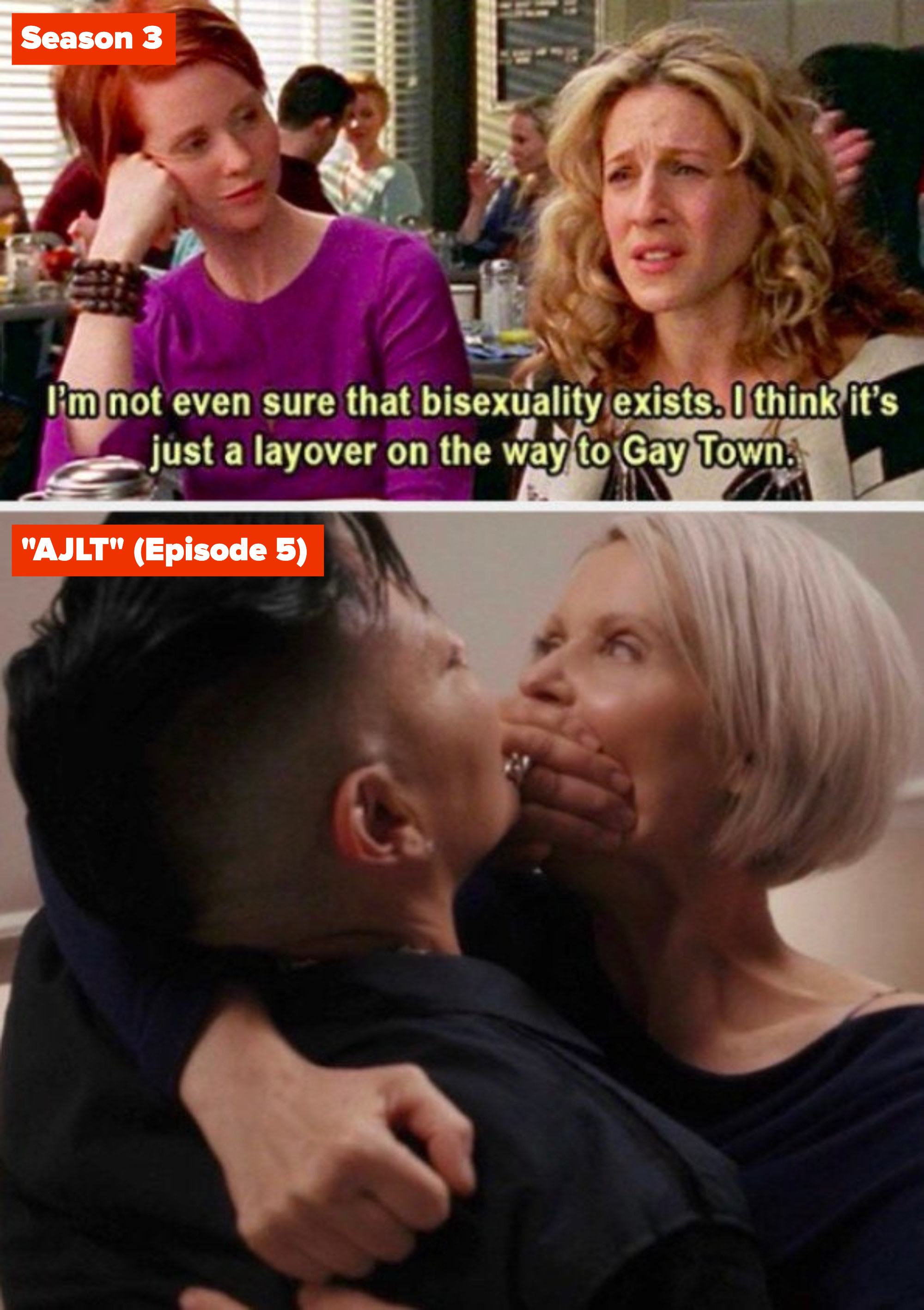 So, here are some moments from And Just Like That... that felt very forced, and tried to make up for Sex and the City's problematic past:
Warning: Spoilers ahead! 🚨
1.
When the show introduced Carrie's boss, Che Diaz, by using an oversaturated amount of LGBTQ phrases and identities that would've never appeared in the Sex and the City universe (at least in a positive light)...

...like when Samantha called the Black trans sex workers outside her apartment a derogatory term.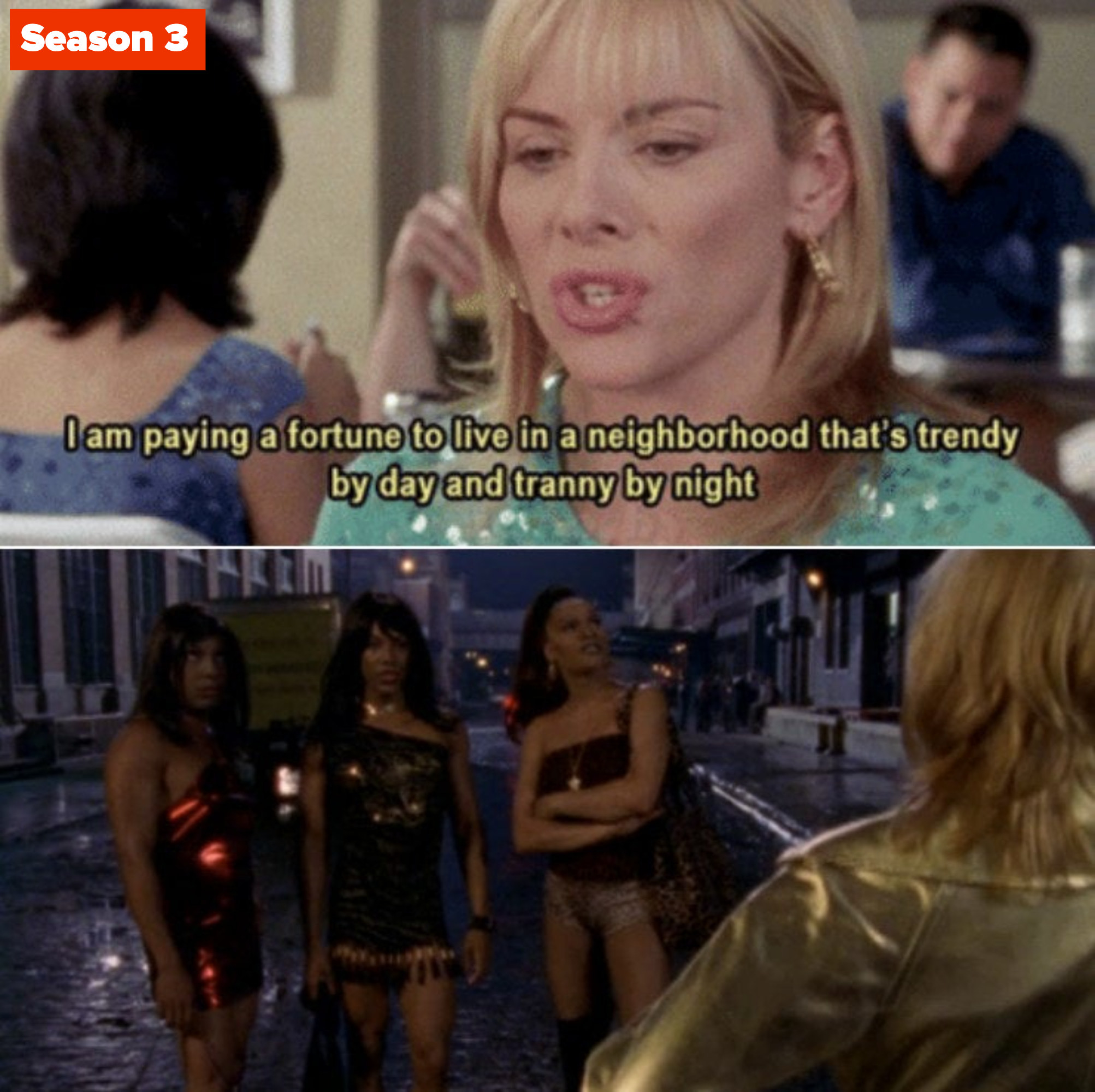 2.
When Charlotte and Harry had an open conversation about how they didn't have any Black friends outside of Lisa and Herbert, and purposefully went out of their way to invite another BIPOC couple to their dinner party...
...which never seemed to be of any importance when Charlotte threw dinner parties back in her thirties.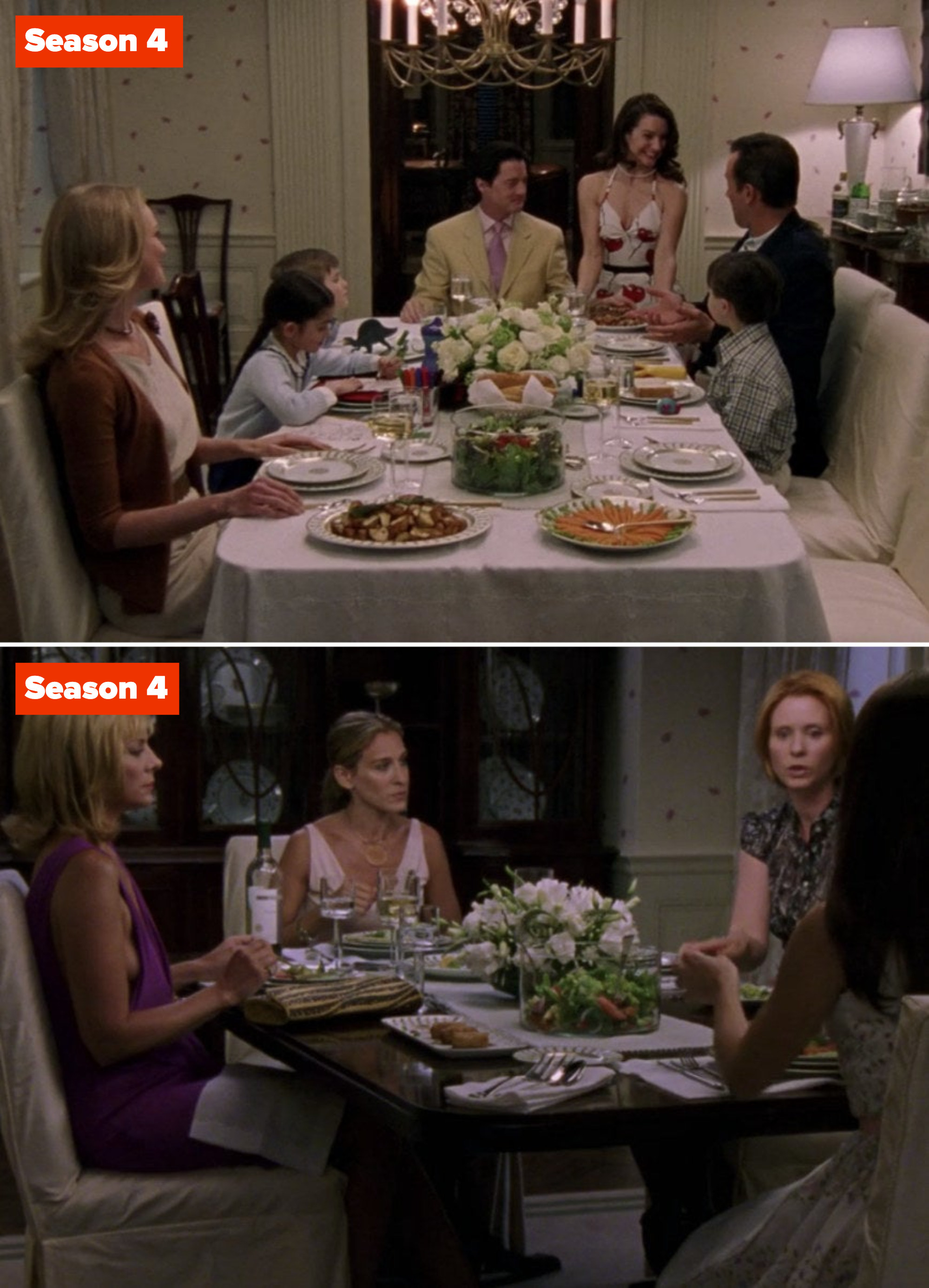 Not to mention the title of the AJLT episode, which references a phrase many white people use to "prove" they aren't racist: "But some of my best friends are Black."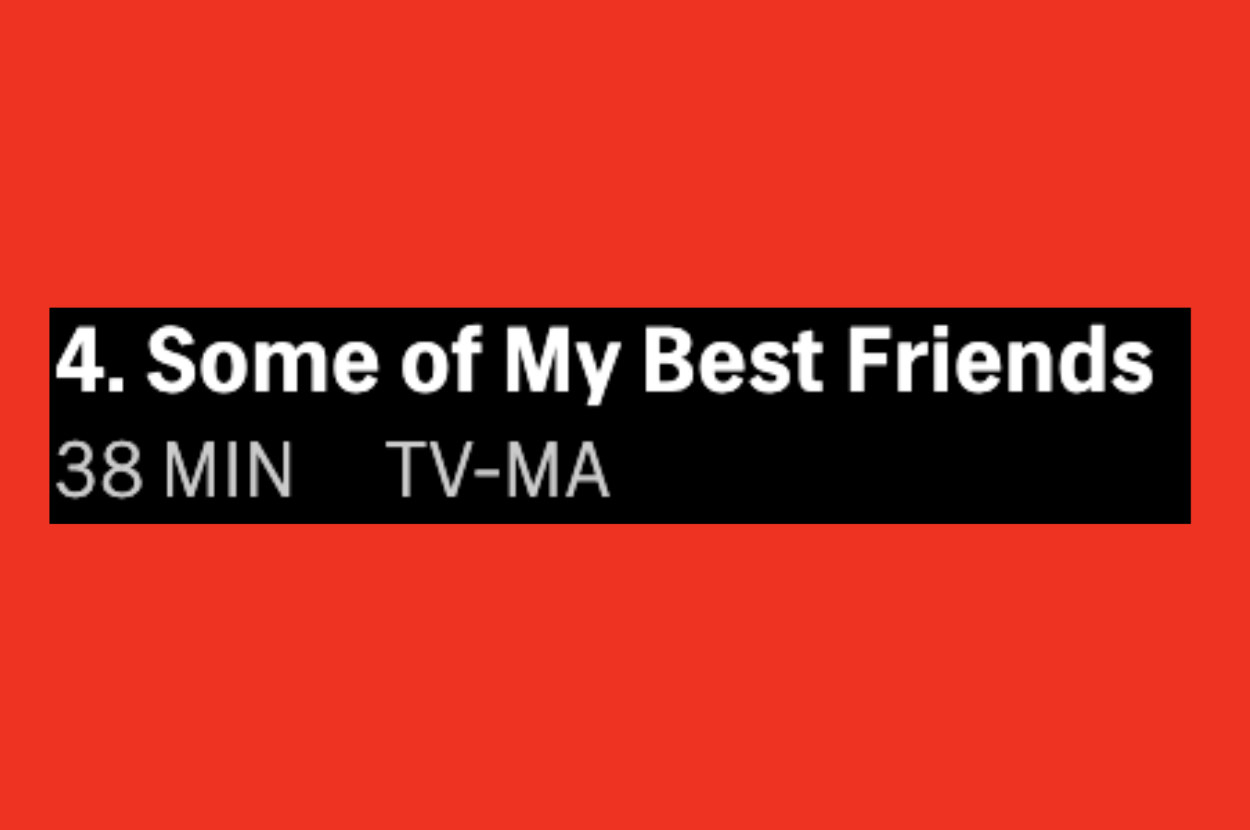 3.
When Seema reassured Carrie it wasn't considered cultural appropriation for her to wear a lehenga to her family's Diwali celebration...
...which was odd, considering SATC *never* acknowledged Carrie's cultural appropriation fashion style in the 24 years we've known her.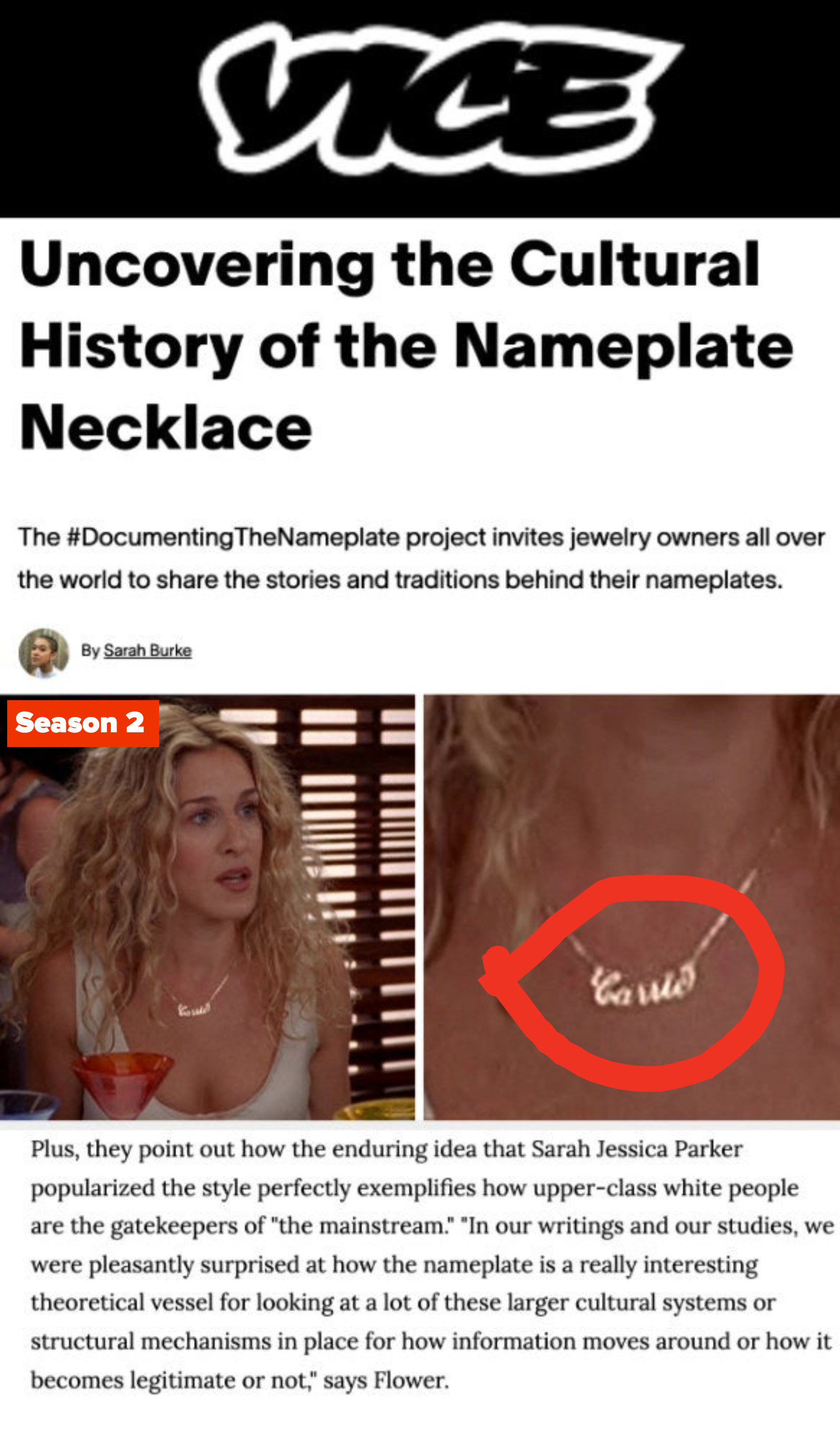 4.
When Charlotte had a conversation about cultural appropriation with Lily and Rock, a dialogue that was very forced and felt like it was making up for Charlotte's ignorant past.

5.
Whenever AJLT showed Nya's personal life outside of her connection with Miranda (or any of the core SATC women), which is something the show historically never did with BIPOC characters.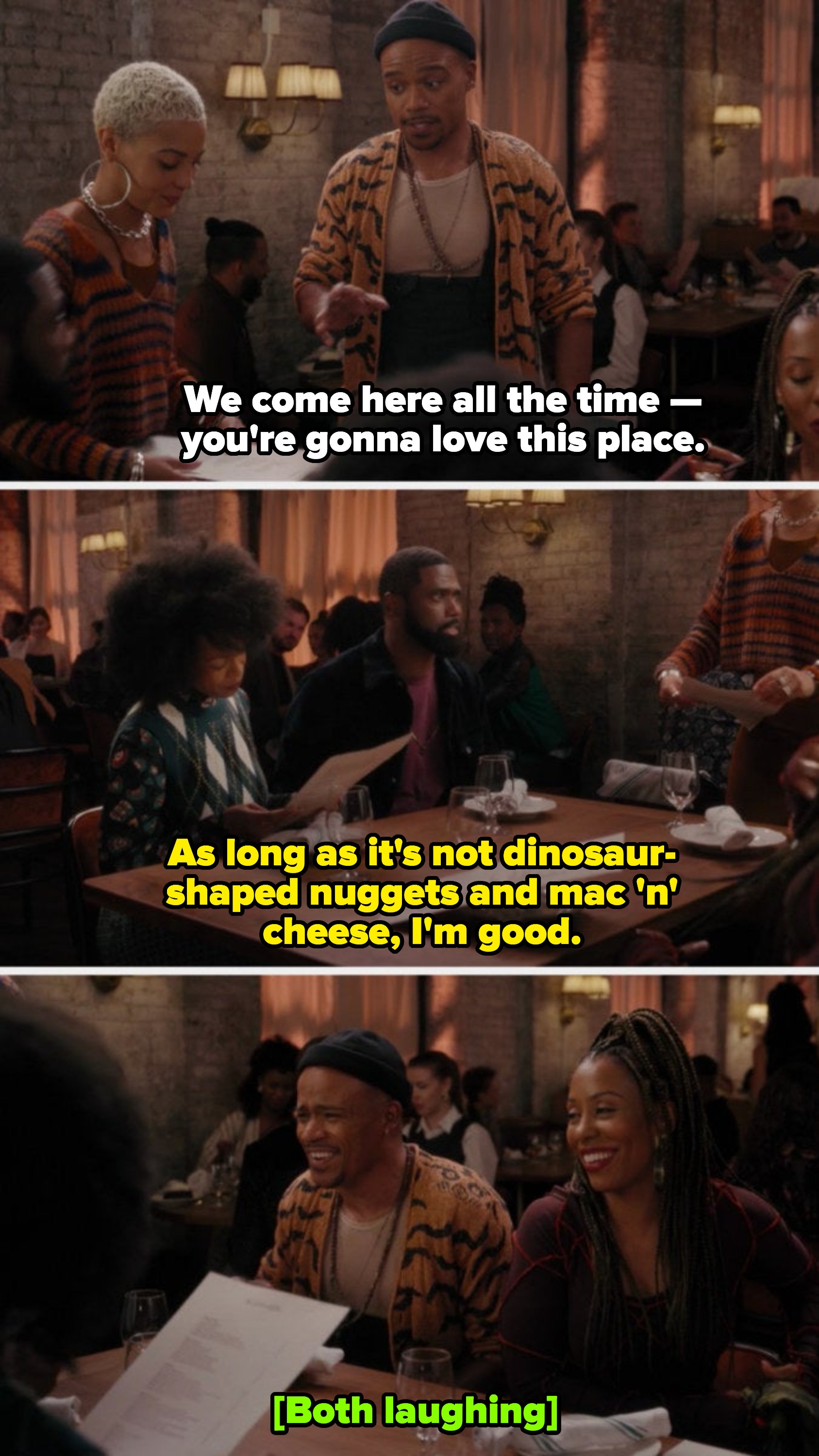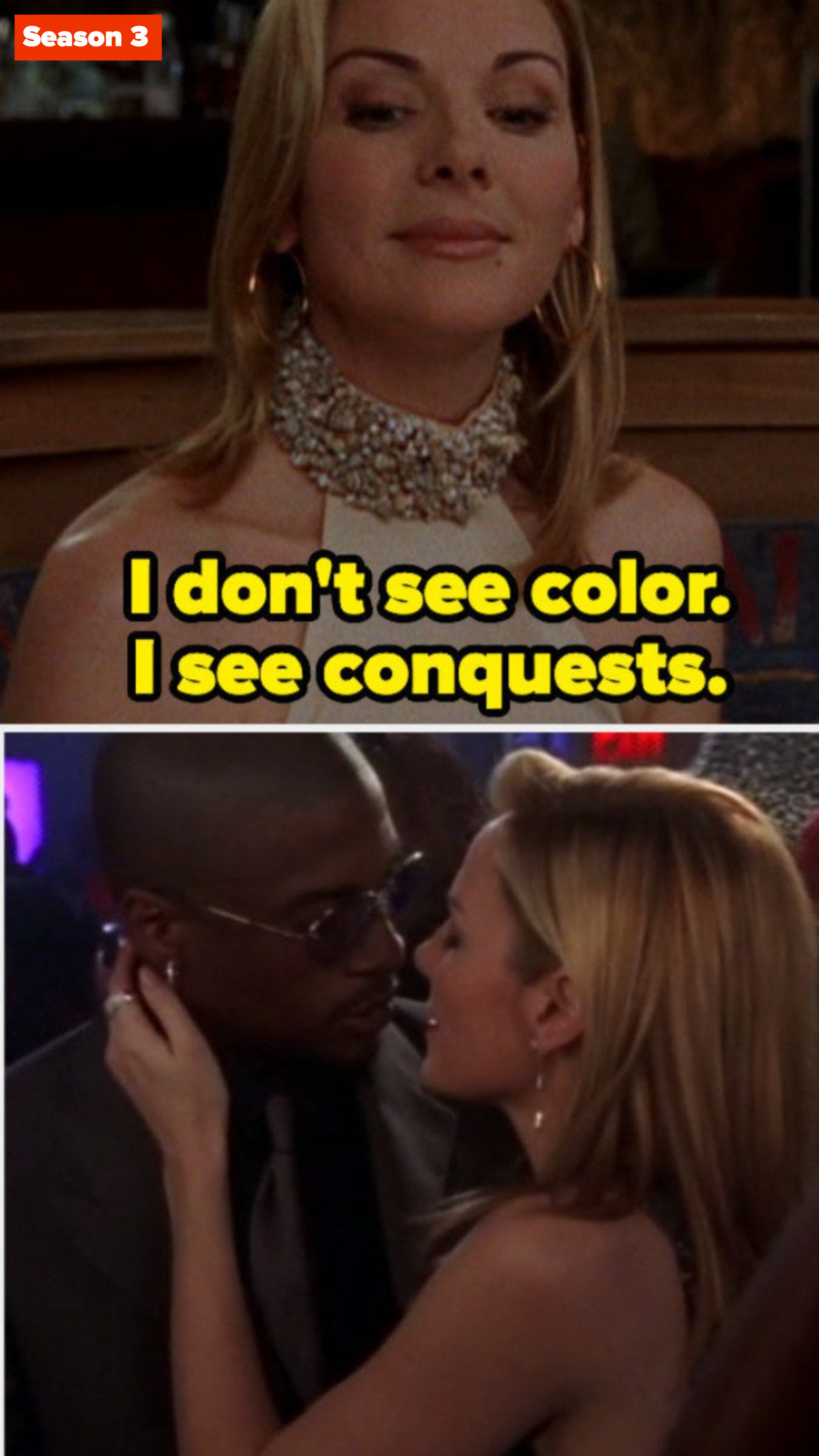 6.
When Miranda was randomly very mindful of her fellow student's pronouns on her first day of class at Columbia University, when in the past, she could care less about respecting the LGBTQ community.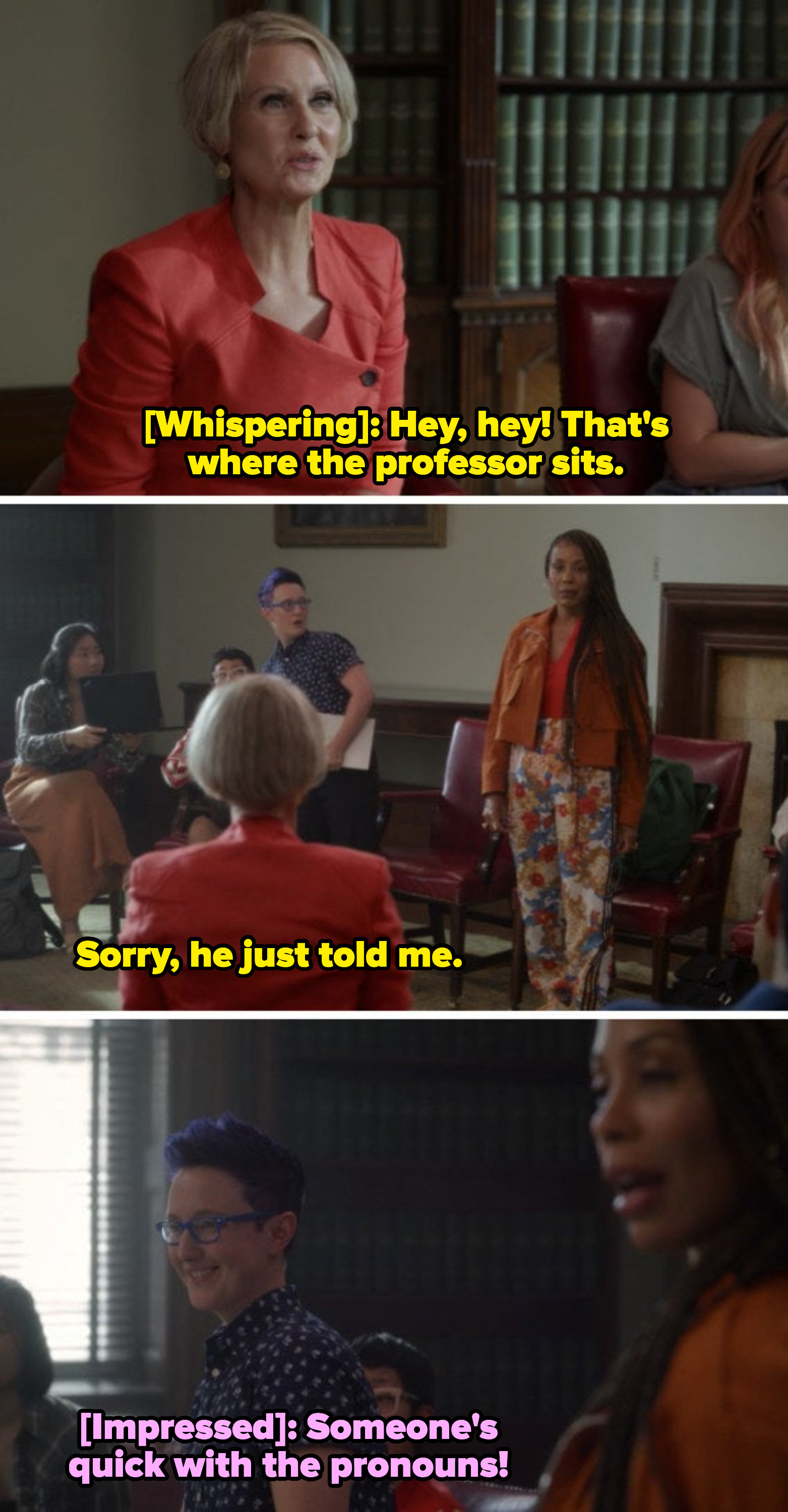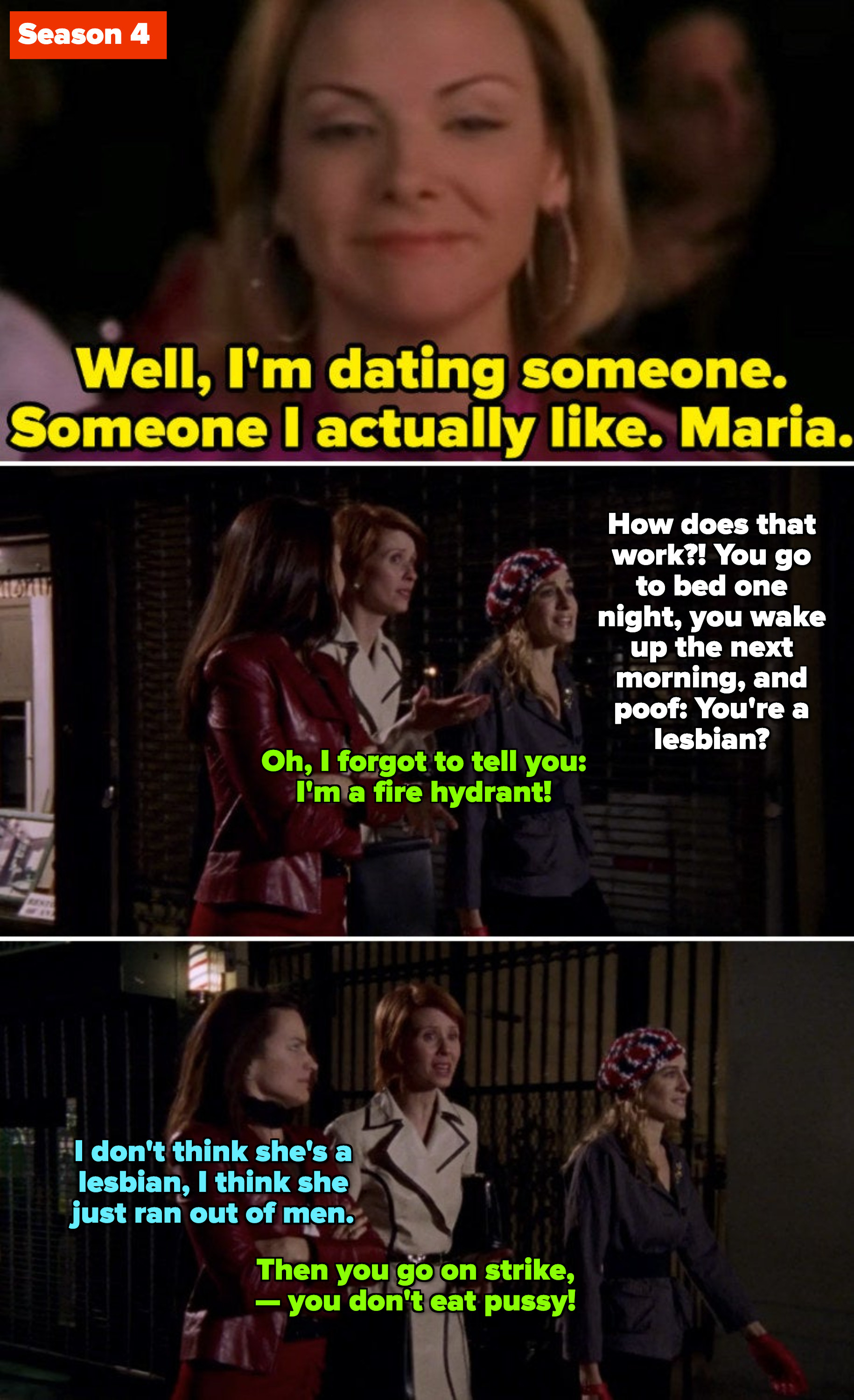 7.
And when Miranda embarrassingly rambled on about Nya's hair, and explained the main reason why she signed up for her class was because "she was Black." It felt very out of character for Miranda, considering how she approached culture in the past.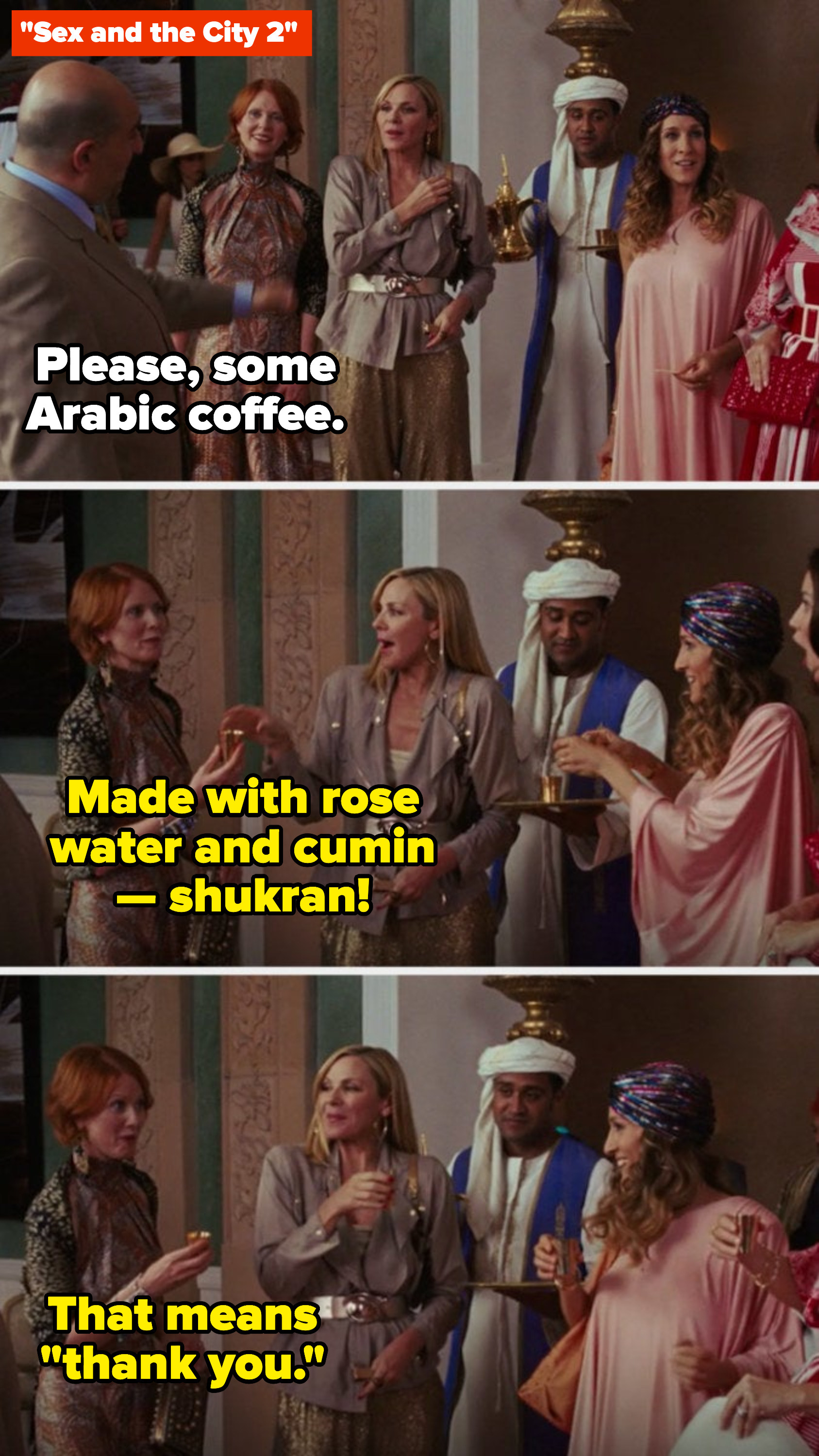 8.
When we got a glance at Che's stand-up show, and they called out the media's portrayal of nonbinary people in a very "soapbox" way...

...which felt forced in the SATC world because the show actually played a major role in perpetuating false LGBTQ stereotypes.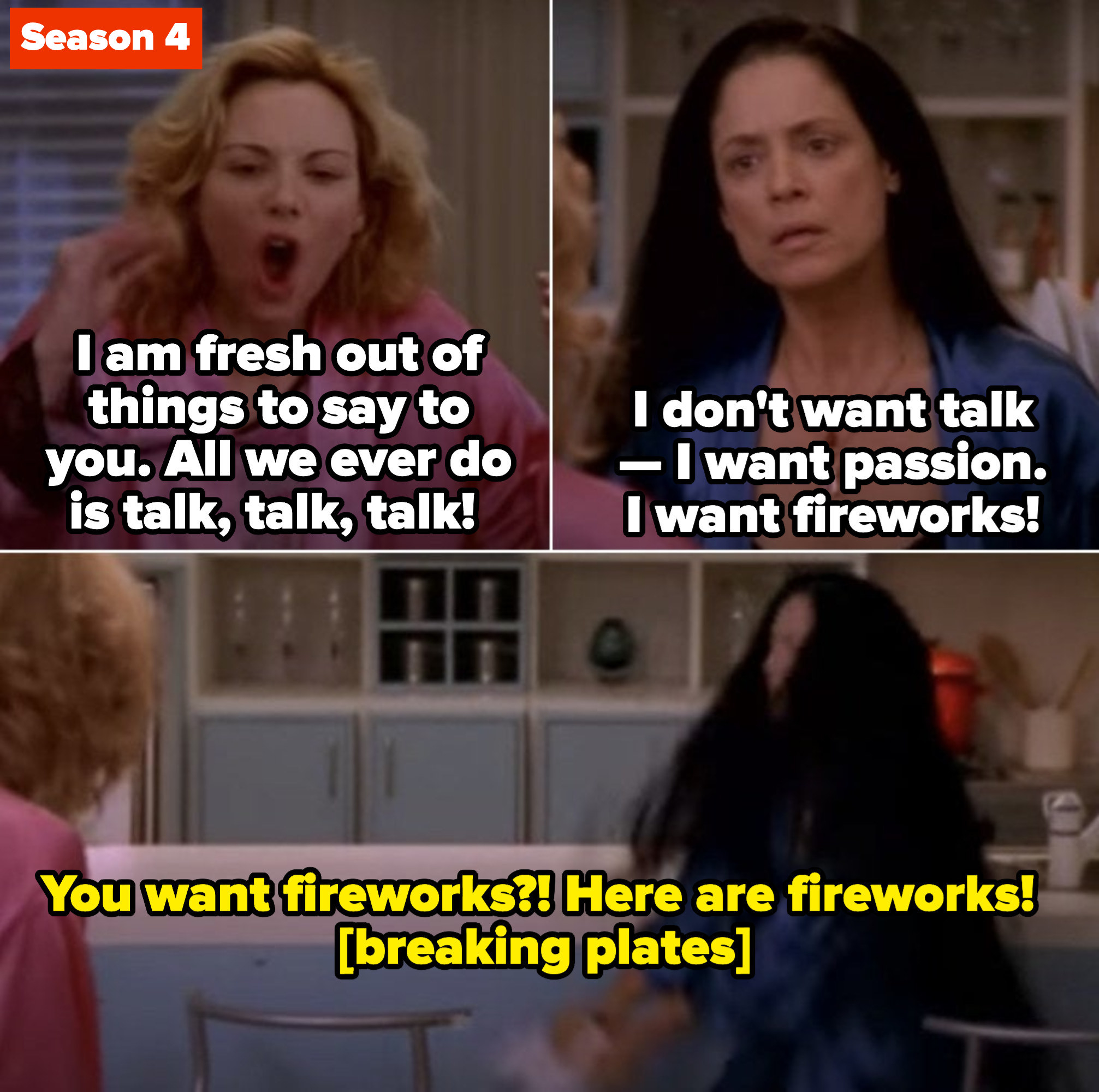 9.
When Miranda went out of her way to "call the security guard out" at Columbia University for "questioning" Nya's identity.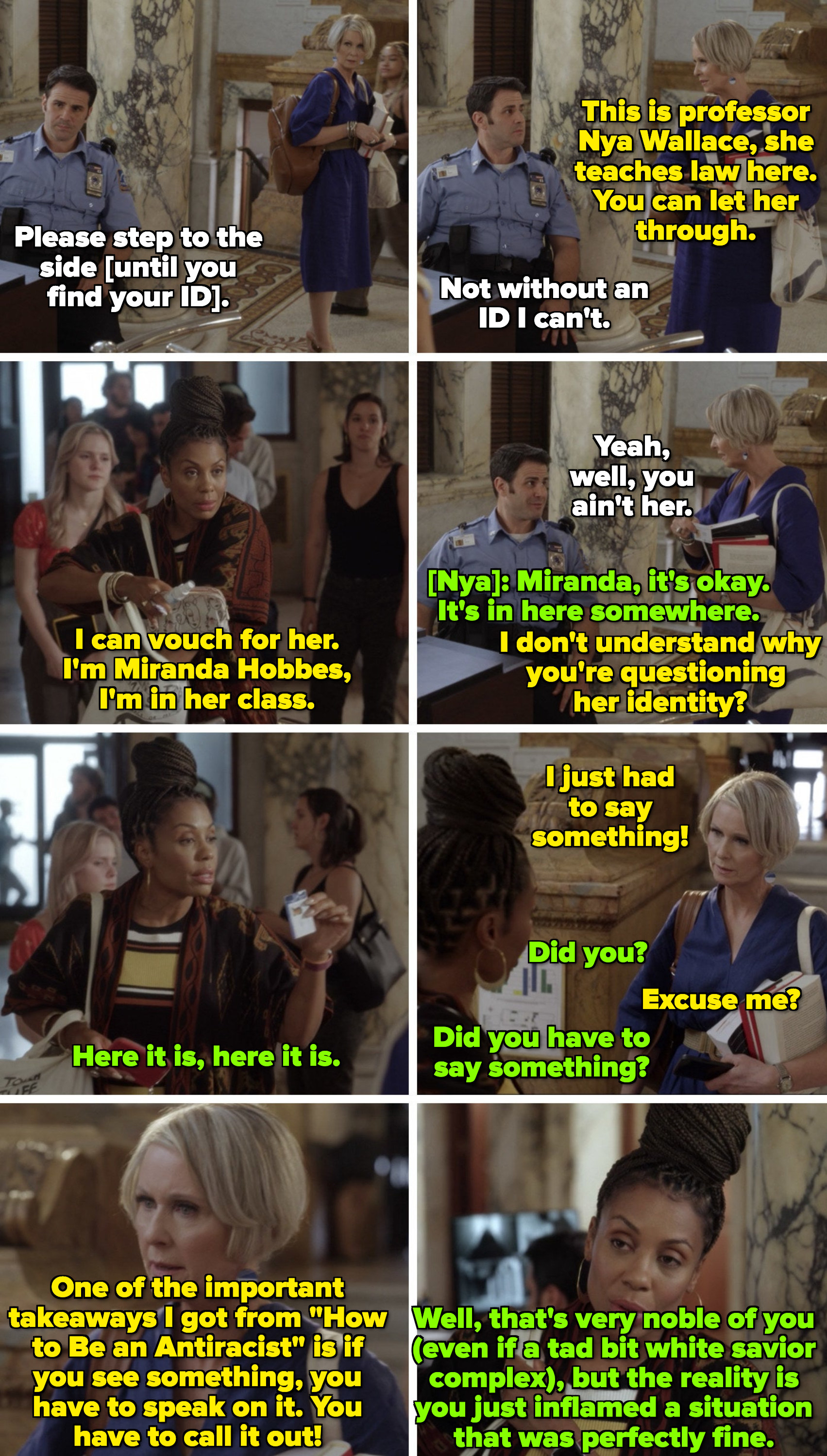 10.
When the writing around the choice to make Rock's character genderfluid felt forced...

11.
...and the writing around the decision for Rock's name change was beyond cringeworthy...

...which wasn't SATC's writing style at all because they're known for portraying the LGBTQ community in a negative light without a second thought.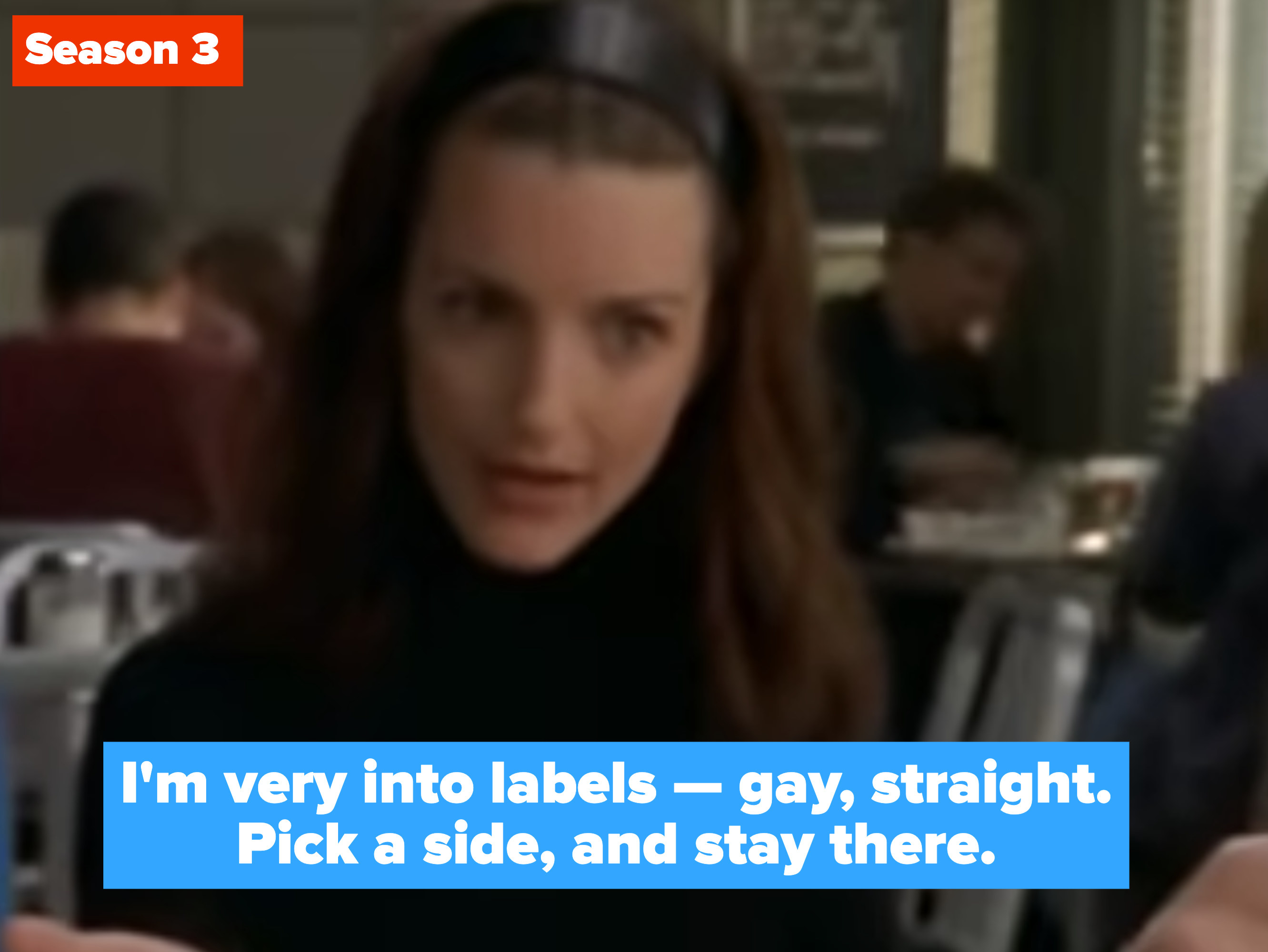 12.
When Miranda "called out" Carrie and told her she couldn't "just be the white lady" who wrote a check for the women's shelter...

...which was weird, because Miranda historically used whiteness to her advantage and didn't think anything of it.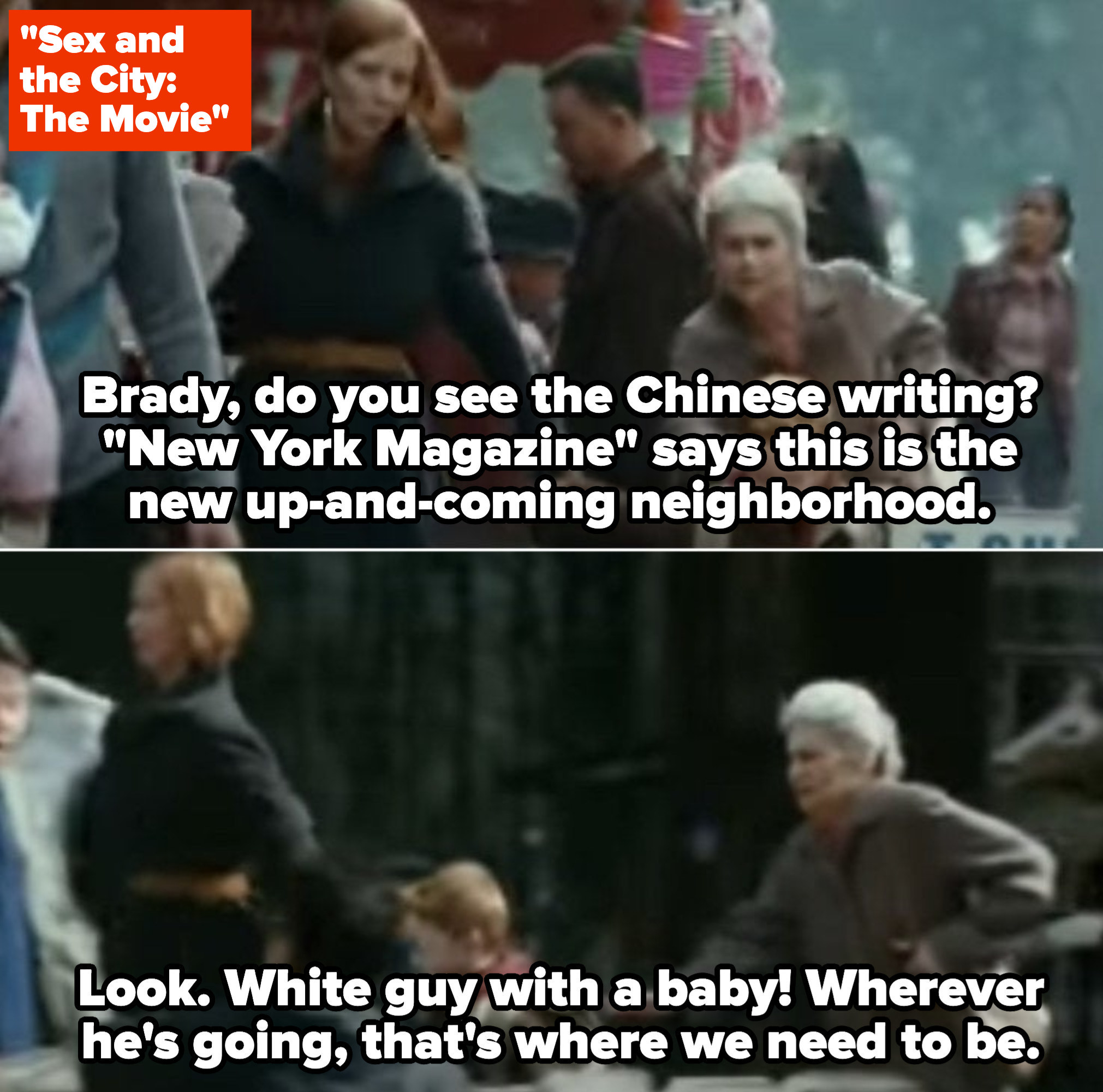 13.
When Miranda attended an LGBTQ rally Che performed at, and we saw a bunch of mindful phrases on poster boards, like "Black trans lives matter" and "LGBTQ youth power..."
...which contradicted the way SATC approached LGBTQ pride (aka never showing them at a pride celebration). This lead the show to perpetuate false, over-the-top narratives about queer characters.

14.
And when Charlotte suddenly knew all about the Black art world at Lisa and Herbert's dinner party, which was strange, because it was rarely a focal point during her days at the gallery.


In conclusion: The dialogue, characters, and storylines all felt very forced, and I'm glad it's over.