This Is The Glass Every Whiskey Lover Needs In Their Life
Bottoms up!
Ok, listen up. Whiskey is the best darn spirit out there and I firmly stand by that statement.
Whether you drink it neat or on the rocks, you probably have your go-to whiskey drinkin' glass — and this tumbler-nosing glass by Norlan is definitely mine.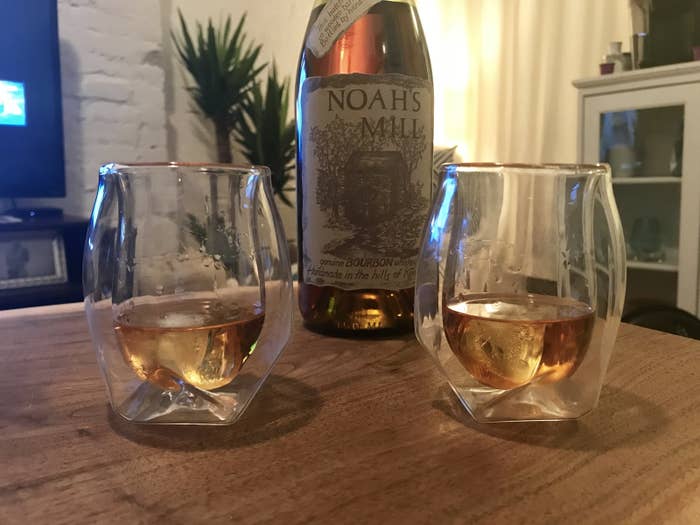 As a little refresher, tumblers are your standard whiskey glass. Nosing glasses, on the other hand, are vessels that have a wide base and narrower top.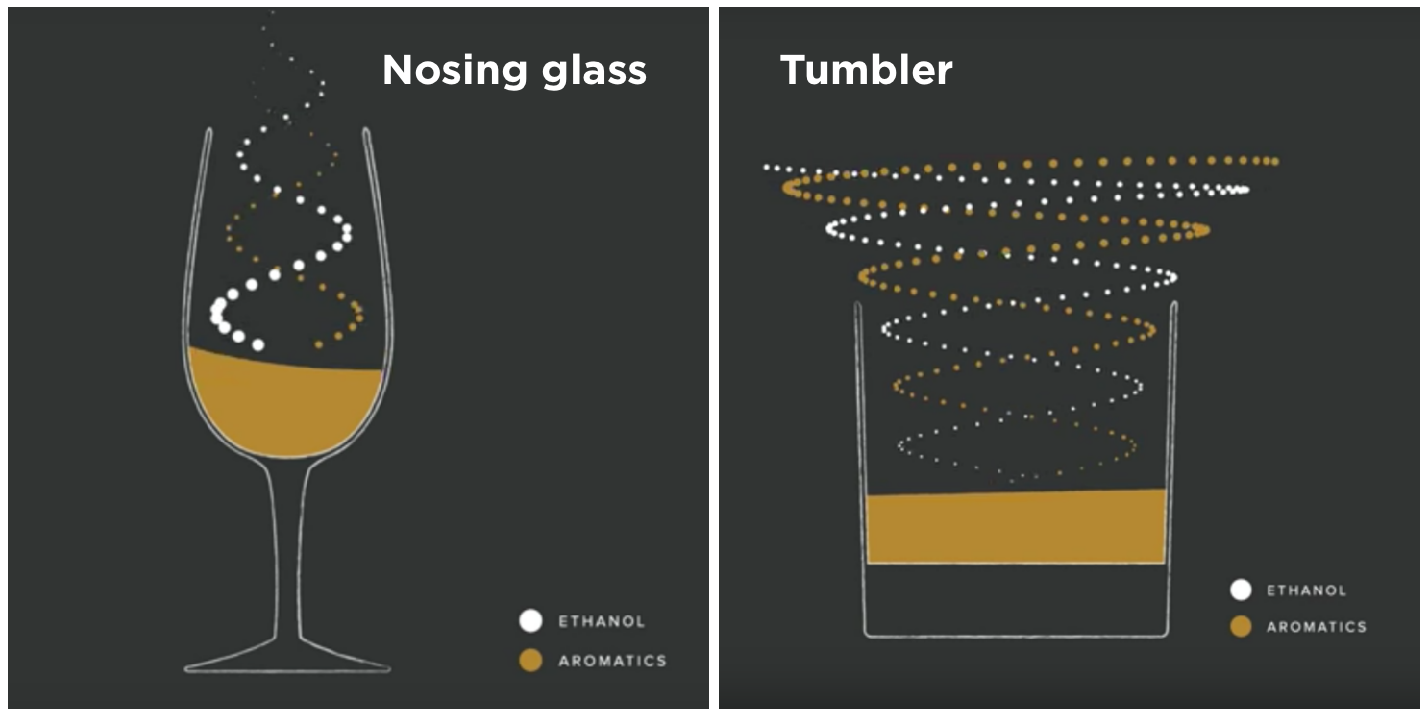 The Norlan glass is the best of both of these worlds. I have genuinely noticed a difference in the smell and taste of whiskey when drinking out of this glass — and not in a way that burns my eyeballs off.
And because of the outer design of the glass, the heat from your hands won't warm the whiskey or melt the ice if you choose to drop a cube in there.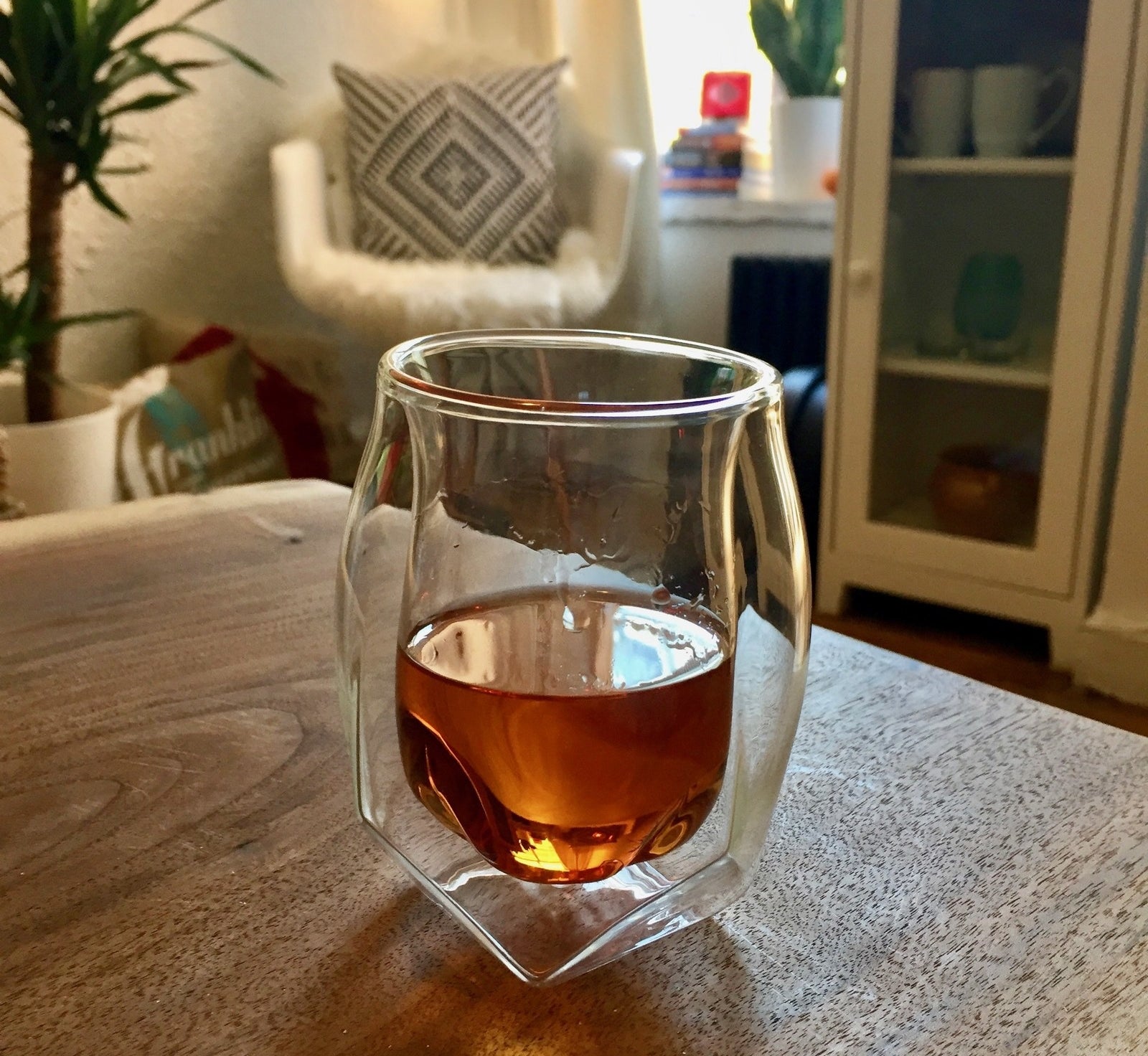 You can get a two-piece set of these stunners for $48. Now, I know what you're thinking. Kayla, are you nuts? Why in the world would anyone spend that much money on DRINKING GLASSES?!?! Well, pour yourself a beverage and allow me to explain.