1.
A snoozing Pokémon desk buddy whose lil' beanbag serves three purposes: 1) to be a cozy bed for your pocket monster, 2) to be something you can satisfyingly squish during the workday, and 3) to be flipped over and used as a screen cleaner! TL;DR: This desk accessory is the very best — like no one ever was.

I got Snorlax in my stocking this year, and I LOVE him! He can lie down or stand up on his beanbag (though Snorlaxes aren't known for being upright creatures), and he just brings me joy. I futz with him constantly throughout the day. He's my pal!
Promising review: "Bought this guy as part of my girlfriend's birthday present as Bulbasaur is her favorite starter.  She absolutely adores him! Little guy is currently sitting on her PC tower. I catch her smiling at him sometimes while we game together." —Tiphani Hoehn
Get it from Amazon for $14.99+ (available in six Pokémon).
2.
A TikTok-famous, octopus-shaped blackhead-removing stick, aka a gently exfoliating, sebum-absorbing pal who might actually make you *look forward* to having breakouts so you can, uh, break him out.
Promising reviews: "I saw this on TikTok, it works great so far." —MarMarManuel
"After just two days of use, this adorable little octopus has done wonders for me, smells great too. Here's how I used it: I wore down the stick just a little to where the texture from the salt is visible, scrubbed around on my face so there was plenty of product, then I used my fingers to gently massage all the gunk away. Rinse, pat dry, and enjoy the softness. Highly recommended for people with sensitive skin like myself." —LuckLocust
Get it from Amazon for $12.50. 
3.
Wonderfully whimsical balloon dog stud earrings to add a ~pop~ of fun to your everyday look. BRB, buying these to recreate the rush of joy I got upon receiving a balloon animal as a kid.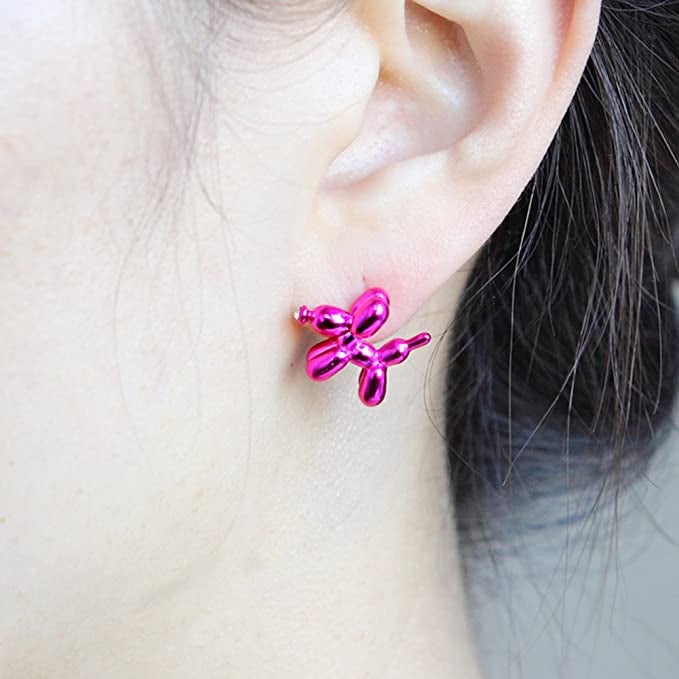 You can also get a matching necklace here!

Promising review: "Y'allllll!!! These are the flipping cutest!!! And they came in such nice packaging as well! Not just a cheap plastic bag, but a little sealed box. Very worth the purchase. 😍" —Laura Zimmerman
Get them from Amazon for $19.99 (available in five colors).
4.
A remarkably affordable quilted crossbody bag boasting over 7,000 5-star ratings and a design that'd look cute with everything from going-out dresses to a tee and jeans. Hello, new go-to purse!

Promising reviews: "Feels and looks like a designer handbag. This bag is awesome. It feels expensive and looks expensive. Good for traveling and lightweight. I never leave reviews but I did here because I'm satisfied with the product." —Tip
"Nice and versatile for your buck! So I do have to confess that I LOVE, LOVE, LOVE big purses! Even though I don't know half the stuff is in my purse lol. Sometimes I hate that I have to find my keys and can't find them because somehow they get lost in the chaos in my purse. LOL I've come across a banana that honestly don't know how long it was in there. Yeah I know it's gross! So when I do go to little family functions I felt like I needed an easier access to my keys and wallet. I came across this purse and let me tell you it's so cute and chic. It handles what you need for the day and night. The material doesn't feel plasticy or like it's cheap. I highly recommend that you purchase one. And for the price it's so worth it." —Crystal Garcia
Get it from Amazon for $19.98+ (available in 30 colors).
5.
OMG-worthy (and very convincing looking!) grilled cheese earrings sure to have you looking like a snack, really gouda, like a lot of ~cheddar~, unbrielievably cute, and so on and so forth.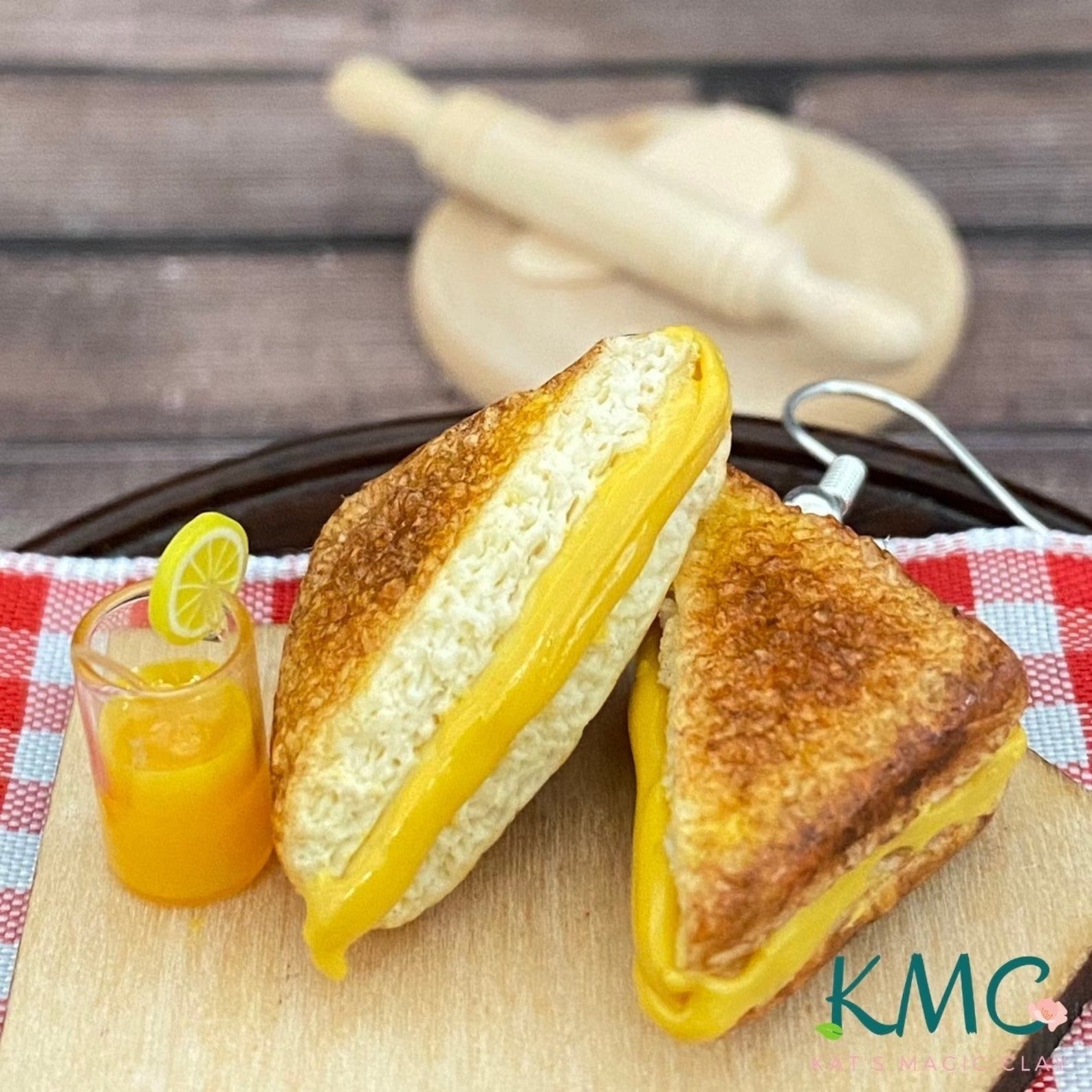 This California-based shop makes tons of whimsical clay earrings, especially realistic food pieces like these!
Promising review: "I am absolutely in love with these earrings! As a grilled cheese lover they are perfect! I'm also a teacher and my first graders love them! They look so real! They were packaged with care!" —Lottie Urquhart
Get them from Kat's Magic Clay on Etsy for $12.

6.
A popular color-shifting, plug-in mushroom night-light, because yes, night-lights can be for grown-ups too — especially when they're the type of decor that shows everyone what a ~fungi~ you are.
Promising review: "I LOVE this night-light. It's in my bathroom and is a lovely addition. It turns off the second the lights go on which is nice that I don't have to worry about accidentally leaving it on. Super cute and the little itty-bitty lighting element does a good job lighting, just enough so I don't have to turn the main lights on in the middle of the night." —1Thand

Get it from Amazon for $5.97. 
7.
A suction cup pillow for the edge of your bathtub to make your self-care soak even more relaxing. Because IDK about you, but at least one bubble bath per weekend has become non-negotiable for me this winter.
Promising review: "This bath pillow is wonderful! I had the blow-up terry pillow and ditched it for this and I am so glad I did. This pillow is extremely comfortable and the best pillow I have ever tried. It looks as though it would attach easily to any tub. My tub is curved and there was no problem with it conforming to my tub. It stays put with no slippage. The suction cups hold very well. If you want to remove it, then I recommend peeling the suction cups away with your fingernail to prevent ripping the pillow. I recommend removing it and placing it on the side of the tub to air dry to prevent any mold from building up behind it. You will not be disappointed." —Christina

Get it from Amazon for $18.55+ (available in two sizes and five colors).
8.
An inventive, eight-shade mini eyeshadow palette that — get this — looks just like a notepad! Which is appropriate, because everyone should take notes on the epic looks you'll create with these.

It's from The Crayon Case, a super cool and affordable Black woman-owned makeup brand that whimsically designs all of its products like school supplies and specifically strives to make makeup accessible for beauty beginners

Promising review: "I got the green edition to complement my hair that I recently dyed. The consistency/formula is really nice (I find that the glitter/shimmer shades go on a tiny little bit smoother than the mattes). The attention to detail in the packaging is wonderful, and it looks so cute! From the sides and when you open it, the 'paper' is lined and it gives a really realistic effect. Others even asked why I ordered a little notebook when I opened the package, lol. Overall, really great and definitely worth the price. I will be ordering more colors for sure :)" —Roni
Get it from The Crayon Case for $15 (available in eight colors) or Amazon for $15 (available in five colors).
9.
A fuzzy fleece bucket hat for anyone who's sick of winter beanies. This trendy pick has an adjustable inner drawstring so you can get your perfect fit...to complete your perfect 'fit.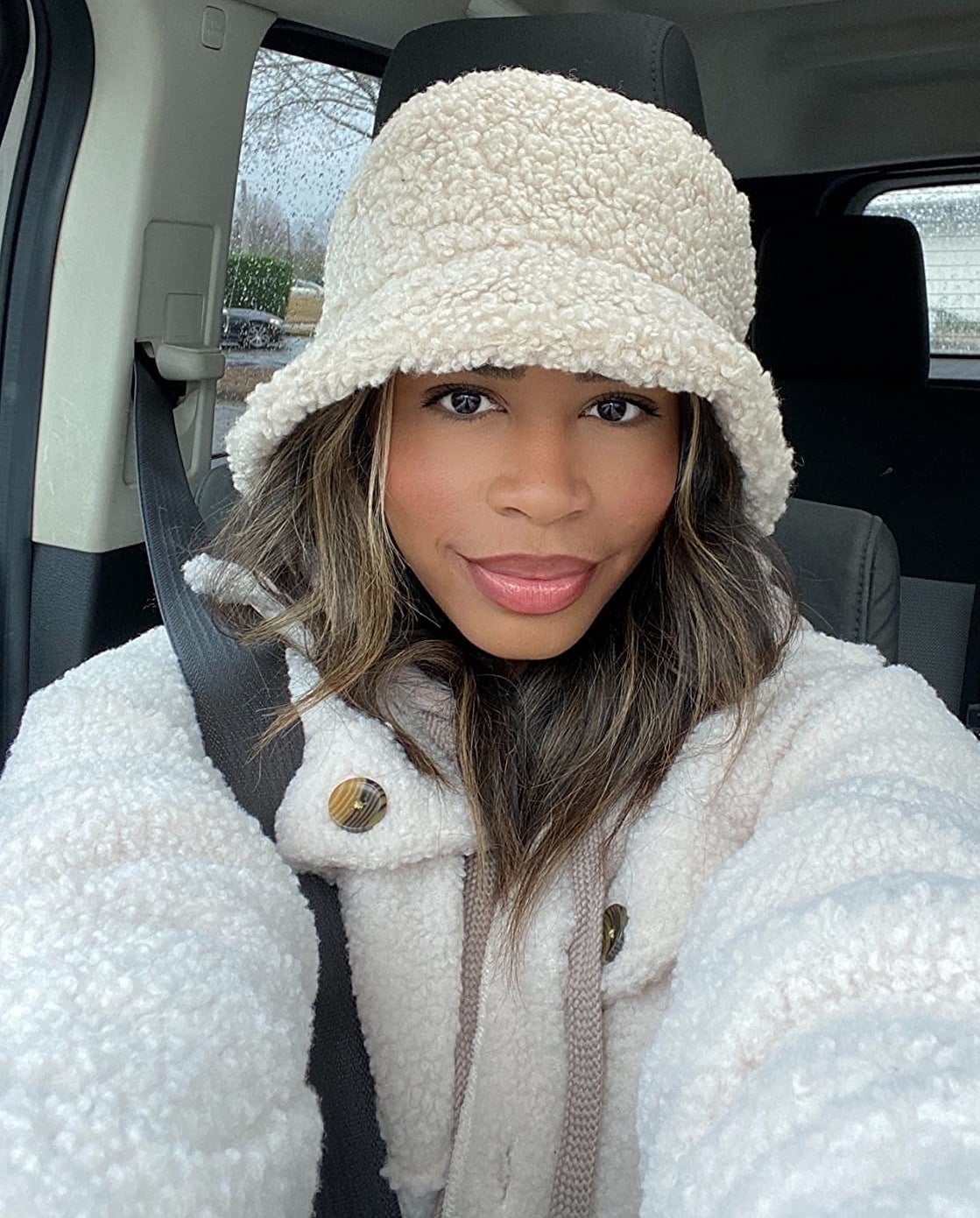 Promising review: "Very warm! I had previously purchased this same hat in black and loved it so much I just bought it again in white. I love that it is adjustable for a perfect fit. It's machine washable and -dryable...what could be better?" —Deezee
Get it from Amazon for $15.99 (available in six colors).
10.
Bestselling Globbles fidget toys that stretch, squish, and stick to the wall (!!!) without leaving messy residue. You may wanna buy a set for every room in the house.

Check them out on TikTok. 
Promising review: "Bought a six pack for my neurodivergent family. We are all either ADHD or autistic. I struggle with compulsive hair pulling and bought these to help keep my hands busy. They are the perfect size, more satisfying than a stress ball, clean easily, fun to hurl at the wall or ceiling, and so far have lasted very well. I did test the durability of one and did break one when I pulled it as hard as I could — the inside looks something like shaving cream and didn't smell or anything. But if you have a kid who is an aggressive chewer, perhaps keep an eye on them." —Amazon Customer
Get a set of six from Amazon for $10.69. 
11.
A four-piece fishnet lingerie set embellished with chains and bows guaranteed to make you feel like your most badass self for a V-Day date or *anytime*. Go ahead, strike a pose.

Promising reviews: "Made my man's head spin!! This product is just as bright and vivid as the pictures. Fits beautifully, came with everything, fantastic quality, and sexy as hell. Do you and your partner a favor and just buy this already. Guarantee their jaws will hit the floor. 💯💯🔥🔥" —casandra s.

"If you are on the fence at all for this, let me give you a nudge. GET THIS!!! The quality is not at all what I was expecting from Amazon lingerie. It is superb! It's soft, SUPER comfortable, and really pretty! The color is outstanding! My husband couldn't keep his eyes, or hands, off me! GET IT GET IT GET IT! You will not be sorry!" —Amy H.
Get it from Amazon for $17.99 (available in women's sizes S–3XL and 18 colors).
12.
An adorbs enamel pin combining two of your favorite things — felines and flapjacks. Doesn't this little butter kitty just make your heart melt?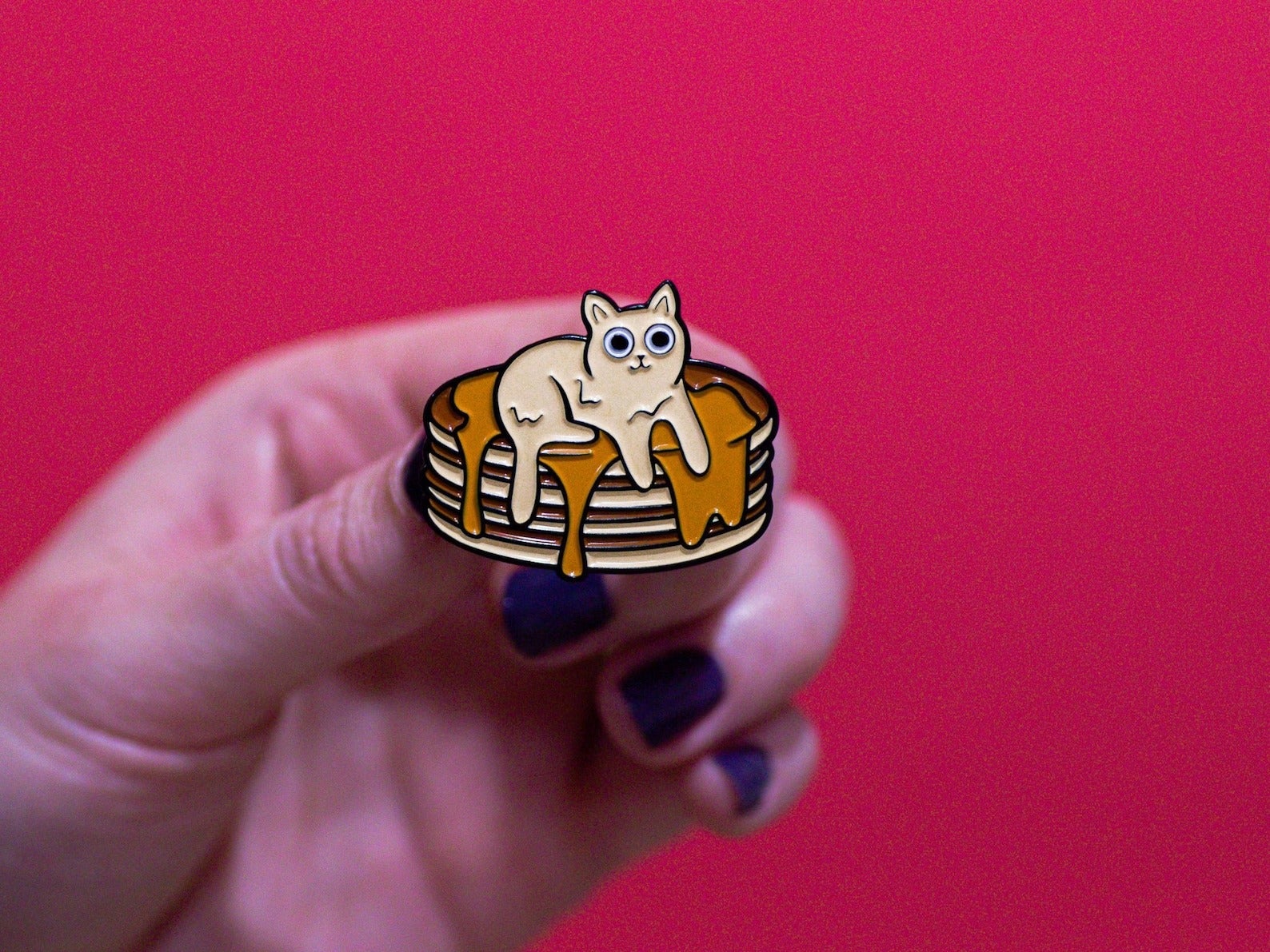 This Portland, OR-based shop make super cute and creative pins.

Promising review: "I love the stare with nothing behind it on this butter cat pancake pin! Hahaha! This is my second pin from this shop. Slightly smaller than I was expecting, but that's all on me as I didn't check the dimensions in the description. I like the size, now that I have it. Great uniform colors, nice weight, and again love the double backing for extra security. Great product." —KitFin
Get it from Red Cabin Creative on Etsy for $13+ (available in two pin back styles).
13.
The cutest lil' humidifier tank cleaner shaped like a fish friend who'll drift around your mister and kill odor-causing bacteria. It lasts up to 30 days and you o~fish~ially need one.