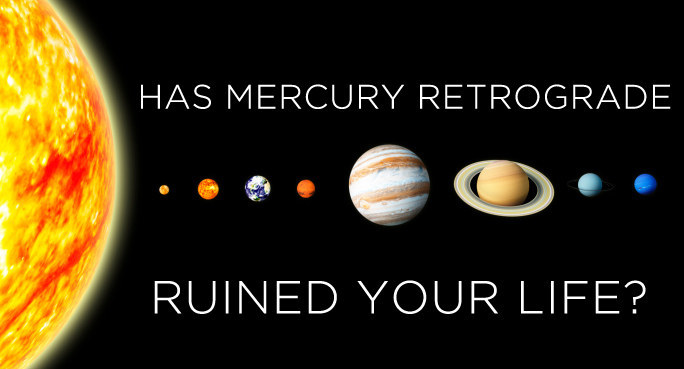 You've slept through your alarm(s).

You've had a fight with a friend.

You've had a flight canceled.

You've put your foot in your mouth at work.

You've missed your train/carpool.

You've had a weird miscommunication with a significant other.

You've received a text or email from an ex.

You've had to give an apology that included the phrase "I didn't mean it like that."

You've dropped your phone.

Your laptop stopped working.

You've experienced worse-than-normal traffic.

You've misplaced an important document.

Someone from your past friended you on Facebook.

You've pressed "send" on an email before you meant to.

You sent an email "reply all" instead of "reply."

You've felt extra emotional.

You've heard an above-average number of gossip.

You bought something only to realize you had to immediately return it.

You've hooked up with an ex.

You've had an argument that you forgot the reason for.

You've canceled plans more than twice.