When is Bob and Linda's wedding anniversary?

FOX

"Nine three. Nine is divisible by three."

Via FOX

Where does Bob finally find the Love-Testometer in the episode "My Fuzzy Valentine"?

FOX

They got there, even if Hugo got there first.

Via FOX

What is the name of the local news affiliate's anchor?

FOX

Always with the breaking news.

Via FOX

What is the name of the purple store next to Jimmy Pesto's Pizzeria?

FOX

That's Notable Stationery

Staples n Stuff Stationery

Right in between Jimmy Pesto's and the bank.

Via FOX

What did the kids try to buy at Fig Jam that got them banned from coming in again?

FOX

Chocolate covered edamame

Dark chocolate with bacon and red pepper flakes

Red pepper pretzels with caramel covered popcorn

And then they couldn't buy the black garlic either.

Via FOX

What is the name of the website Linda's dad likes to visit?

FOX

www.woman-inflates-a-balloon-and-sits-on-it-and-pops-it.com

www.woman-inflates-a-balloon-and-sits-on-it-and-pops-it.net

Via FOX

What is the name of Edith's (the owner of the arts and crafts store, Reflections) husband?

FOX

Via Fox

Which is NOT one of the food trucks mentioned in the episode "Food Truckin'"?

FOX

Don't forget Randy's Ode to Soy.

Via FOX

This character appears in both "Full Bars" and "Speakeasy Rider." What is his nickname?

FOX

To think, he saved them from Hell Hunt.

Via FOX

What is the name of the hotel where Louise attempts to rent a room as Beatrice Black in the episode "The Kids Run Away"?

FOX

The Royal Coat of Arms Hotel

Apparently they don't take nine-year-olds.

Via FOX

We all love Regular-Sized Rudy at Wagstaff, but what is the name of the other Rudy at school?

FOX

Via FOX

Who does Daryl dress up as for Halloween in the episode "Fort Night"?

FOX

Dwayne "The Rock" Johnson

1980s era Michael Jackson

Whip it, whip it real good.

What is the name of Pepe's former restaurant in the episode "Moody Foodie"?

FOX

Via FOX
The Hardest "Bob's Burgers" Quiz You'll Take Today
Jimmy Pesto would make fun of you. We'd stand up for you, but, like, he's kinda brutal. Keep watchin' the show!
Nobody's perfect. Especially Tammy Larson, but at least you tried. Get back up on that horse and keep going for it.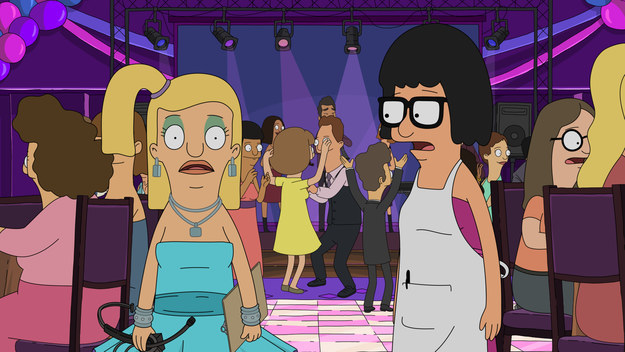 You're an expert. Linda would be proud. Alriiiight!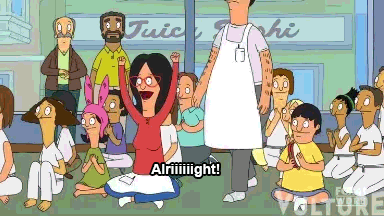 Did you know you can sign up for a BuzzFeed account and create your own Community posts? Get started here!
This post was created by a member of BuzzFeed Community, where anyone can post awesome lists and creations.
Learn more
or
post your buzz!