On the set of The Comeback in early July, the sun was going down, and the rush-hour traffic on the nearby 101 freeway was beginning to abate. It was the second-to-last day of shooting after a harried six-week schedule. During their dinner break, the people behind the HBO comedy ate in a craft services tent set up outside of the Sheraton Universal Hotel in Universal City, California — and soon into the meal, the conversation turned to Bravo's Real Housewives franchise. Comeback co-creators Michael Patrick King and Lisa Kudrow (also the star), executive producer and guest star Dan Bucatinsky, and Amy B. Harris, a co-executive producer and a writing alumna of the show's first incarnation, were all drawn to or repelled by the Housewives — or both, of course.
"It will be interesting," King said as the group catalogued the casts' many tragedies and indignities, "to see how people respond to Valerie now that the world is rougher."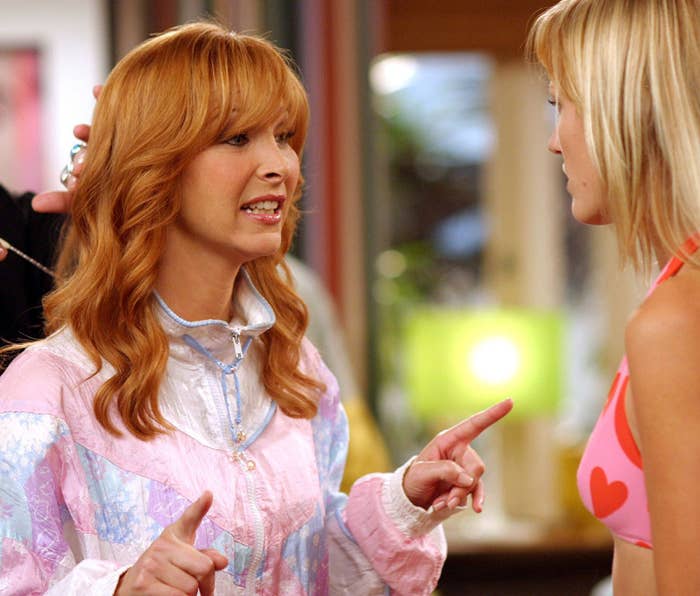 "Valerie" is Valerie Cherish, first portrayed by Kudrow in 2005 in The Comeback's 13-episode single (until now) season. A sitcom actress whose never-that-bright stardom had further dimmed in her forties, Cherish sought to make her television return as Aunt Sassy, a wacky, sex-starved side character on a crappy network sitcom called Room and Bored. Simultaneously, Cherish was followed by a reality-show production that captured every agonizing detail of her work and home life. The Comeback was presented as the "raw footage" of the reality show, also called The Comeback. Though it seemed improvised, it was entirely scripted by King (who had just finished running Sex and the City for HBO as an executive producer), Kudrow (who had recently completed 10 years as Phoebe Buffay on Friends), and a staff of writers. Kudrow's Valerie — a spotlight-craving, self-conscious, controlling, hysterically optimistic, hardworking, red-haired open wound — was never shown outside of the camera's punishing frame.
There were a few exceptions among television critics — in a rave in the Washington Post, Tom Shales called The Comeback a "shrewd satire" that "teeters on wonderful" — but on the whole, the show was not well-reviewed. The Pittsburgh Post-Gazette called it "something you want to look away from"; the San Francisco Chronicle said the show "appears to be taking its cues from Curb Your Enthusiasm — minus all the humor"; and in the New York Times, Alessandra Stanley wrote, "The Comeback is interesting, but Entourage is a more charming comedy: The missteps of actors on the way up are less painful to watch than the graceless freefall of actresses on the way down."
And so on.
Even worse for the show's fate, it premiered during HBO's dark period, when the previously invincible premium channel stumbled in its programming — with the short-lived Carnivàle, K Street, and Unscripted seen as symptoms of a larger problem. Upstarts like FX sensed HBO's weakness and pounced, stealing its playbook and taunting its failings in the press. The Comeback, which struggled to find a large audience in its debut season in the summer of 2005, ended up a casualty of this riptide, and was canceled.
But a lot has changed in nine years. As well as the fact that, in King's assessment, we're now used to roughness, pop culture has splintered completely and permanently. Fans of shows that may have been underappreciated during their runs entice new audiences through YouTube tributes and Tumblr GIFs. And the character of Valerie is so eminently GIF-ready — with catchphrases such as "I don't want to see that!" and "Hello, hello, hello!" and her signature gesture of, as King calls it, "yoga blessing hands" — that The Comeback's cult has since become practically mainstream. Viewed easily in its entirety on HBO Go or Amazon Prime (or through illegal means), The Comeback has a whole new audience. It's often seen in hindsight as at least prophetic, if not brilliant.
When writing about the Veronica Mars movie's successful Kickstarter campaign last year, Robert Lloyd of the Los Angeles Times coined the phrase "a way paved with love" as "a new route to Making Things Happen." As unlikely as it seems, in other words, a key part of the entertainment business these days is realizing what properties evoke strong emotions, affection, and, yes, love. And that is the world in which HBO has revived The Comeback for eight episodes — either as a "limited series," or as a whole new beginning — which begin airing on Nov. 9 at 10 p.m.
"We're humans as well," said Michael Lombardo, HBO's president of programming, in a telephone interview. "We respond to shows as fans as well as executives. And when things stick with you, you can't deny that."
"The poetic thing to me about The Comeback is that the kind of idealism that Valerie Cherish possesses in her soul — which I find admirable, no matter how many hits she takes — is an optimism that we have actually seen play out for us in real life," Bucatinsky said over breakfast in October. "I hate to sound cheesy and soapy and treacly. But why let any of your aspirations or passion projects or dreams die, when you don't know? You don't know! That five years later or six years later or nine years later, you could come back. You could come back!"
During a long lunch recently, Kudrow put it this way: "For a while, I felt so cheated out of getting to do what I thought was the best work I'd ever done. All the little stories, all the little things we were going to be able to explore that would be fun for everyone."
"But!" she said in her Kudrowian cadence, in which she hits unexpected words with emphasis. "We get to do it now."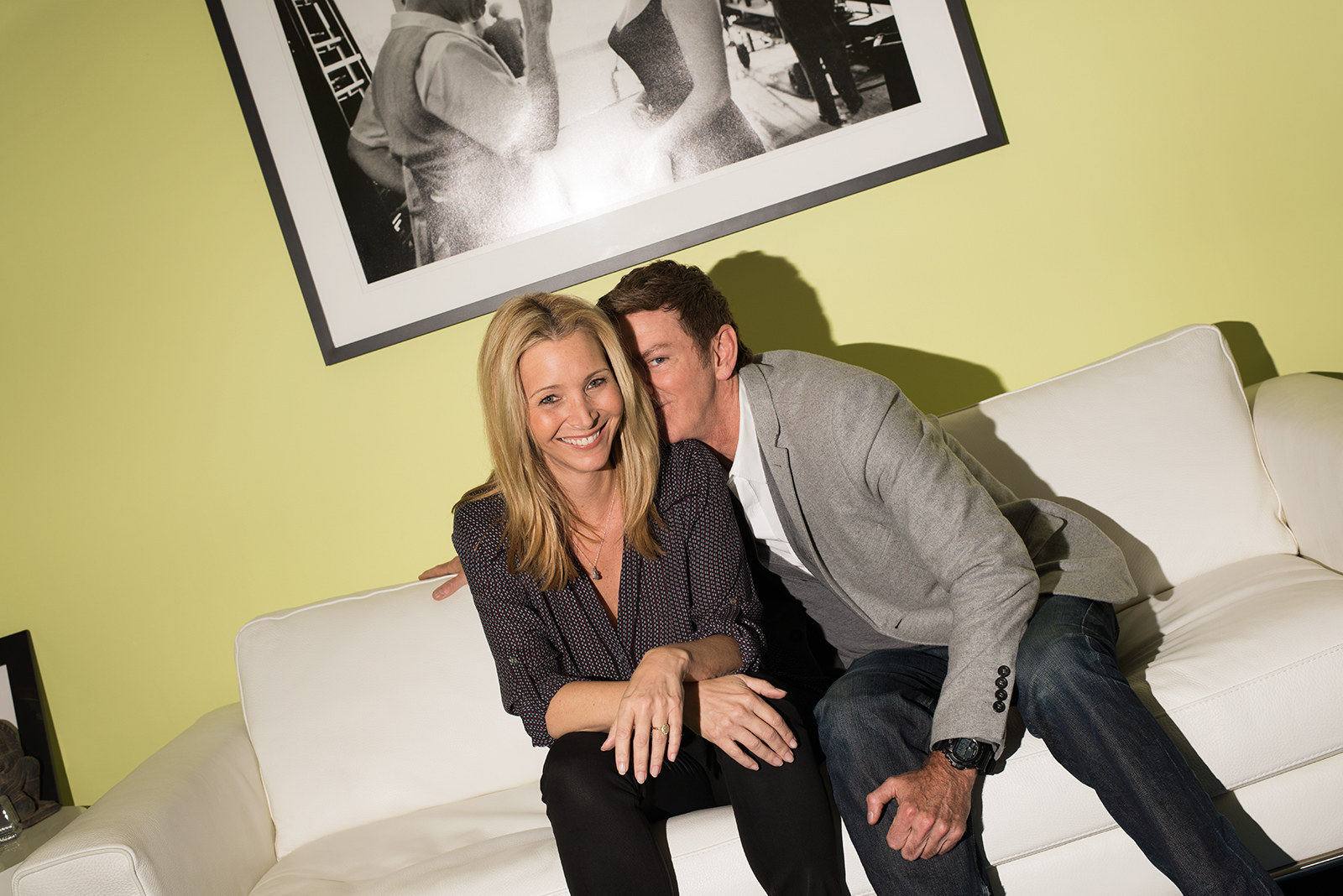 Kudrow and King first met in the early '90s, when Kudrow was in the comedy group The Groundlings with Jonathan Stark, who later won an Emmy for co-writing the episode of Ellen in which Ellen DeGeneres' character comes out. Stark was also friends with King, an actor, comedian, and writer. Before Kudrow was introduced to King, Stark showed her King's headshot, which King had altered to make his chin look "freakishly small" as a joke. "Is he OK?" she remembered asking.
And King saw Kudrow in a Groundlings sketch in which she played Audrey Hepburn on a hick fishing TV show. "Which is funny, because Lisa doesn't do impressions — she does an essence," King said during a recent interview in his office at Warner Bros. "It was sort of not Audrey Hepburn at all, and exactly Audrey Hepburn. I just remember thinking, What?!"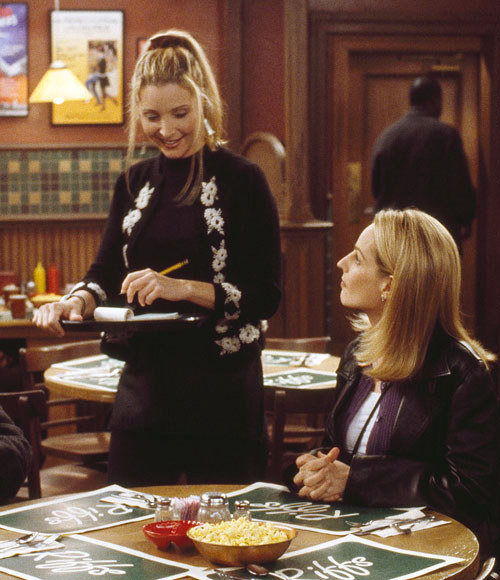 Soon enough, they were friendly acquaintances. And several years later, they began a pattern of happily running into each other. First, on the Culver Studios lot, where Kudrow was a recurring guest star on Mad About You (playing Ursula, the character who eventually led to Friends) and King was running the ill-fated sitcom Good Advice ("Shelley Long had a mental collapse in the middle of the series," he said). Later, they would catch up at awards shows where Friends and Sex and the City battled in the same categories. "Why are you talking to someone from that table?" Kudrow said her Friends compatriots would ask her. "It's not that kind of competition!"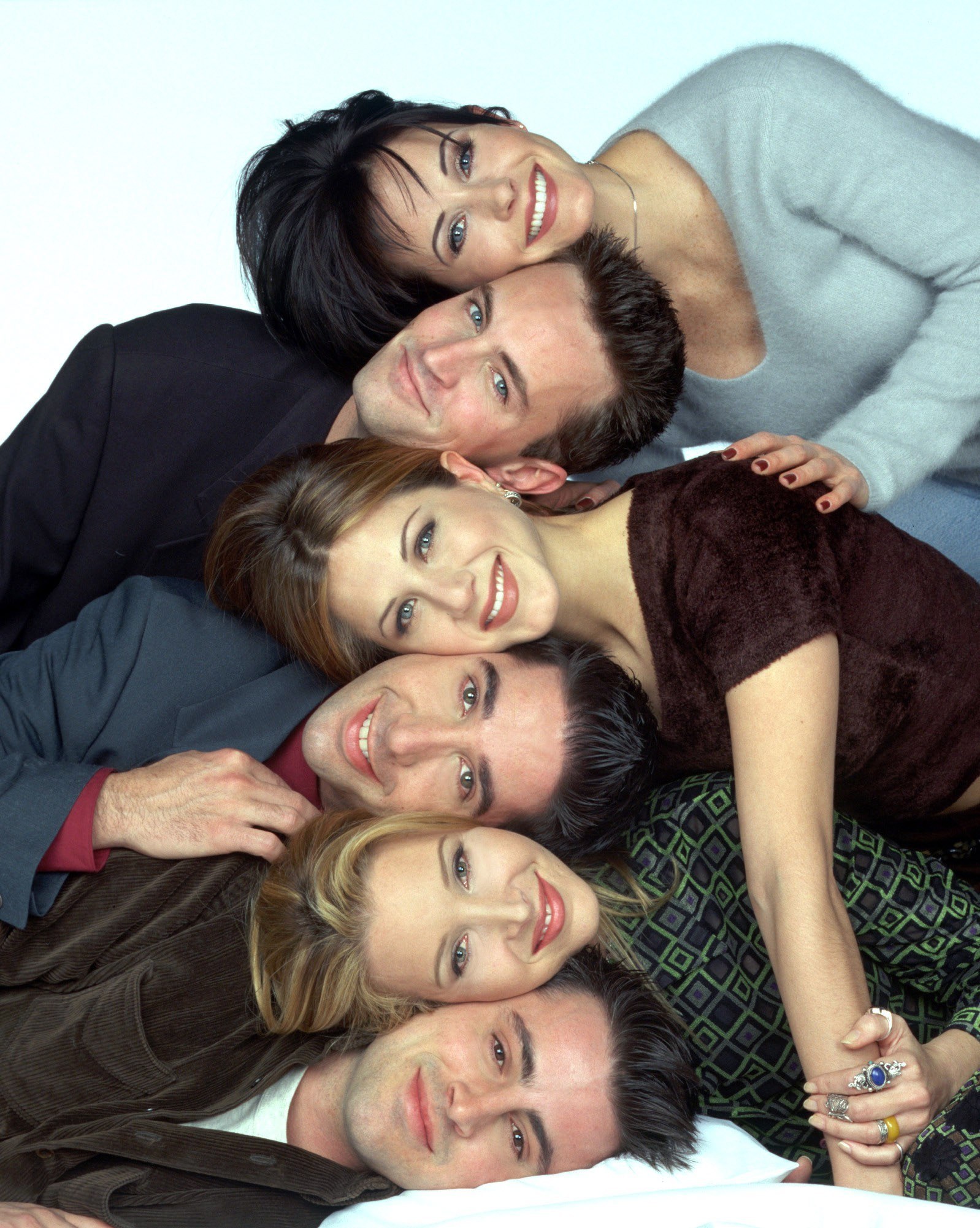 Friends and Sex and the City ended within a few months of each other in 2004. By that time, Kudrow and King had the same agents, who suggested the two have lunch. They gladly agreed, but both were clear that they didn't have any desire to launch immediately into another half-hour comedy — Kudrow, who'd had success in movies during Friends with The Opposite of Sex and Romy and Michele's High School Reunion, wanted to focus on a film career. But during the lunch with King, Kudrow mentioned that, yes, there was one thing she wanted to do — eventually — which was to create a story around a Groundlings character she used to do that she called Your Favorite Actress on a Talk Show. The character didn't have a name yet, but she did have a voice: Valerie's pinched, geographically muddled singsong, in which everything is said through a frozen smile.
The way Kudrow described her to King, the character had the "entry-level narcissism of Valerie," King said. She was, Kudrow said, the sort of "self-obsessed person" who goes on a talk show and "throws out some cause because she had to." In Valerie's voice, Kudrow gave an example. "The planet — let's save the planet. You could tell she didn't really know what that meant. Everyone, please save the planet as a favor to me — I'll love you for it."
They improvised and talked it through for three hours, getting increasingly excited. One problem, King thought, was that no one would care about an actress. But as they added layers to the character, and after King came up with the reality show conceit —because, post-Survivor, reality was taking over network television — he got past his hesitation. "He thought it was a show within a show within a show about a show," Kudrow said. "'Wow, it's like an Escher drawing — wow.'" After another three-hour meeting, King told her that they had a full season's worth of material. And they decided to go to HBO with it.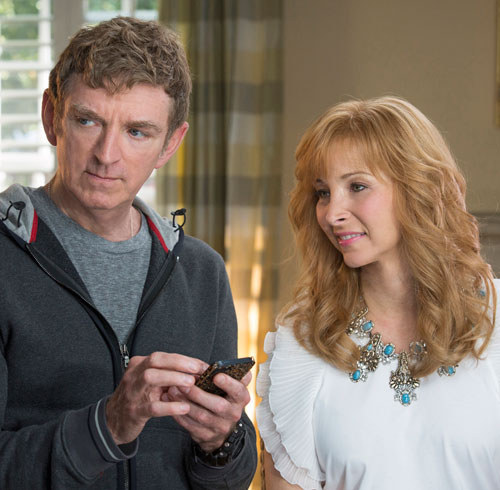 Looking back, some of the obstacles that were soon to hinder The Comeback were apparent right away, like the fact that the show was hard to describe. Bucatinsky, who is Kudrow's producing partner, recalled selling the idea to HBO's then-entertainment president, Carolyn Strauss. "I mean, it wasn't unpitchable. They did great — Lisa was improvising in the room," Bucatinsky said. "But how do you picture this? How do you possibly picture The Comeback? You can't. It's in the execution. There was a level of trust in Lisa, and confidence in Michael, that allowed them to say, 'Yeah, go write the script.'"
But even with the pilot script, written by King and Kudrow, HBO had to continue taking a leap of faith. "It doesn't read hilarious," Kudrow said. "At all. There are no jokes." It was only as they began to audition other actors that HBO executives got to see what the show's tone would be. Kudrow said they seemed relieved: "'Oh my god, this is funny. She's funny!'"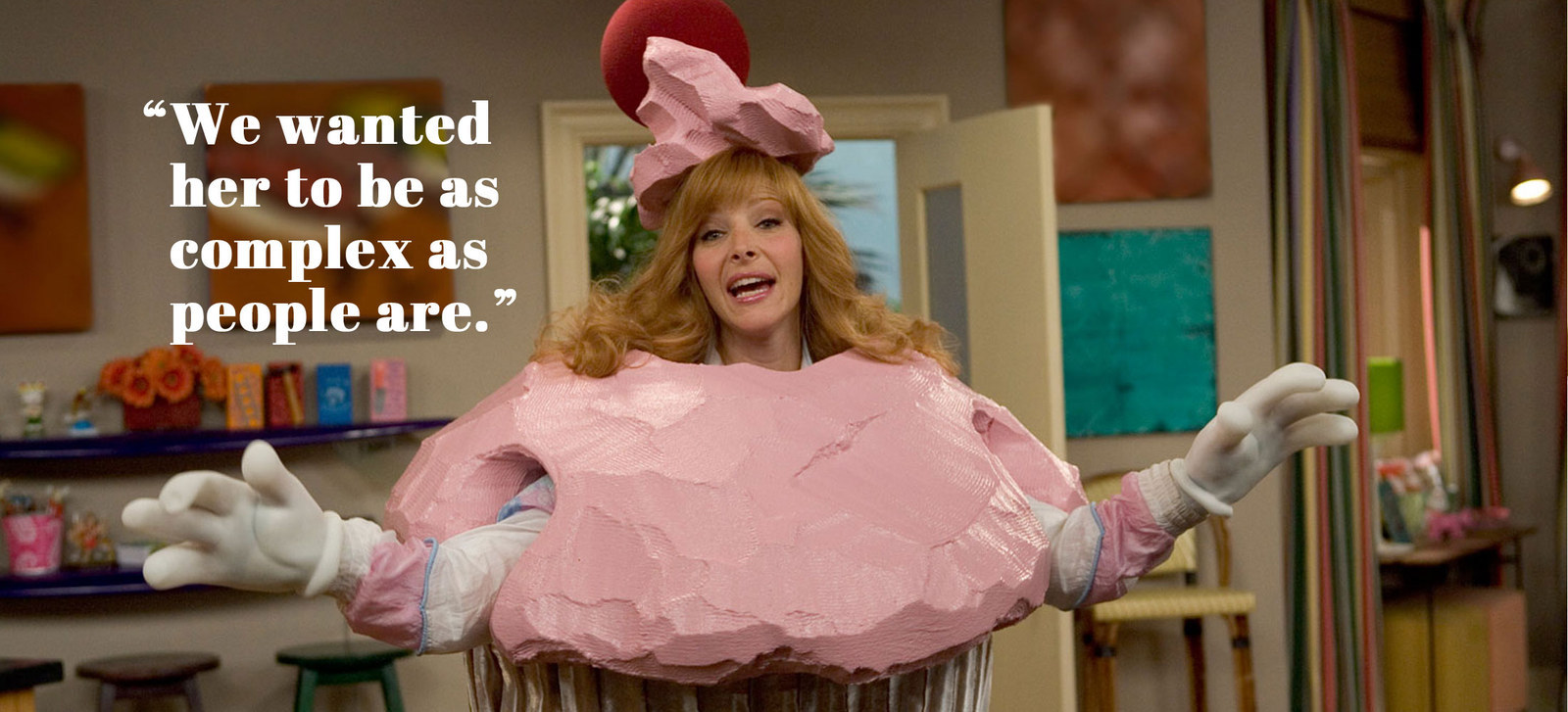 In The Comeback, Valerie was surrounded all the time by the many people in her real life: her loving husband (Damian Young), Mark, a rich businessman; her fawning best friend/hairstylist, Mickey (Robert Michael Morris); Room and Bored's hot, vapid young cast (including Malin Akerman and Kellan Lutz in their first attention-getting roles); and the show's creators, Tom (Robert Bagnell) and Paulie G. (Lance Barber), the latter of whom inexplicably despised her. Then there were the reality production crew, who were mostly off-camera, but were constantly addressed by Valerie — especially the producer, Jane (Laura Silverman), who became Valerie's projection screen, object of harassment, manipulator, and sympathizer.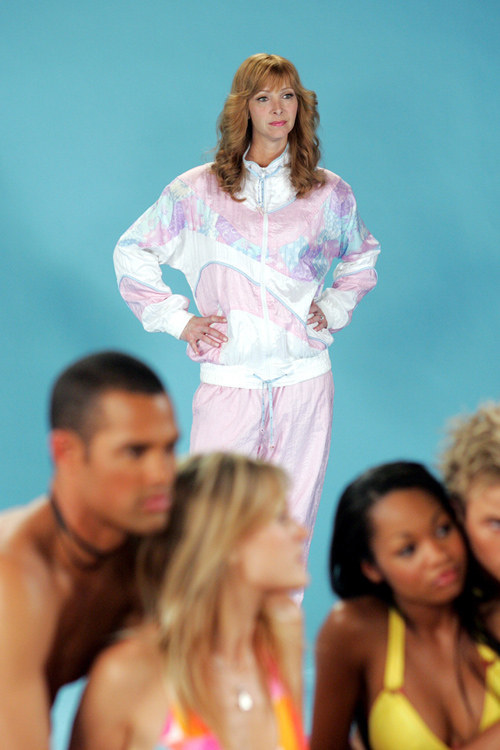 Emotionally, it proved to be an incredibly complicated show. There were long and uncomfortable silences. On one level, you were invited to laugh at Valerie — at her '80s hair (Kudrow wore a wig), her repeated verbal tics ("Jane! Jane!"), her selfishness (she couldn't remember the names of anyone of a lower station), and her near-constant abasements (she was treated at Room and Bored like a non-person in an absurd tracksuit). "Even though she was gorgeous, they would see her as an aunt and put her in a tracksuit," King said. "Because that's what would happen if you were with 20-year-old girls. It was all about knocking her down as much as possible."
But there was so much more to Valerie and The Comeback. As a character study, it showed her torn between what she had — a husband who adored her, a lovely house in Brentwood, and a ton of money — and what she yearned for from the fame machine: attention from strangers, good placement in Us Weekly, and work as an actress so she could get attention from strangers and good placement in Us Weekly. With every indignity the secretly smart Valerie endured, Kudrow would catch the camera's eye straight on, mortified to see it capture her suffering, until she mustered the wherewithal to cover up her pain a half-second later.
"We wanted her to be as complex as people are," Kudrow said. "What's funny about it is this person thinking they're really good at controlling everything. Just on every level. It's like, You can't even control your own face, and you want to control a reality show producer. Oh my god."
Yet she did have some victories too. In one breakthrough, while being filmed at the end of a trying Palm Springs weekend, a hungover Valerie told Jane she would pay out of her pocket for the music rights to "I Want You to Want Me" by Cheap Trick herself so she and Mark could listen to it in peace; in the same scene, after an irritating product-placement person said to them one too many times to mention the name of the SUV they're driving, she told him, "I swear to god, I will pull over and put you out onto the side of the road."
After that episode aired — the eighth of the season — King said they went to HBO and said, "Pick us up now for next season. It's turning, I can feel the tide turning." King, who as a former performer is good at re-enacting past events, summoned the intensity he said he felt then. "I started to feel people now got it. When they saw that Valerie was strong and the Terminator, and she wasn't a weak woman who was going to be destroyed by this, they started to get into her journey."
There had been, perhaps, a tragic misunderstanding: that a show created by the woman who played Phoebe on Friends and the man who had shepherded Sex and the City to its heights would be, as King put it, "Phoebe in Manolos." Or, alternatively, that Kudrow would be playing a fictional version of herself skewering Friends. "I know it's not me at all," she assured herself then.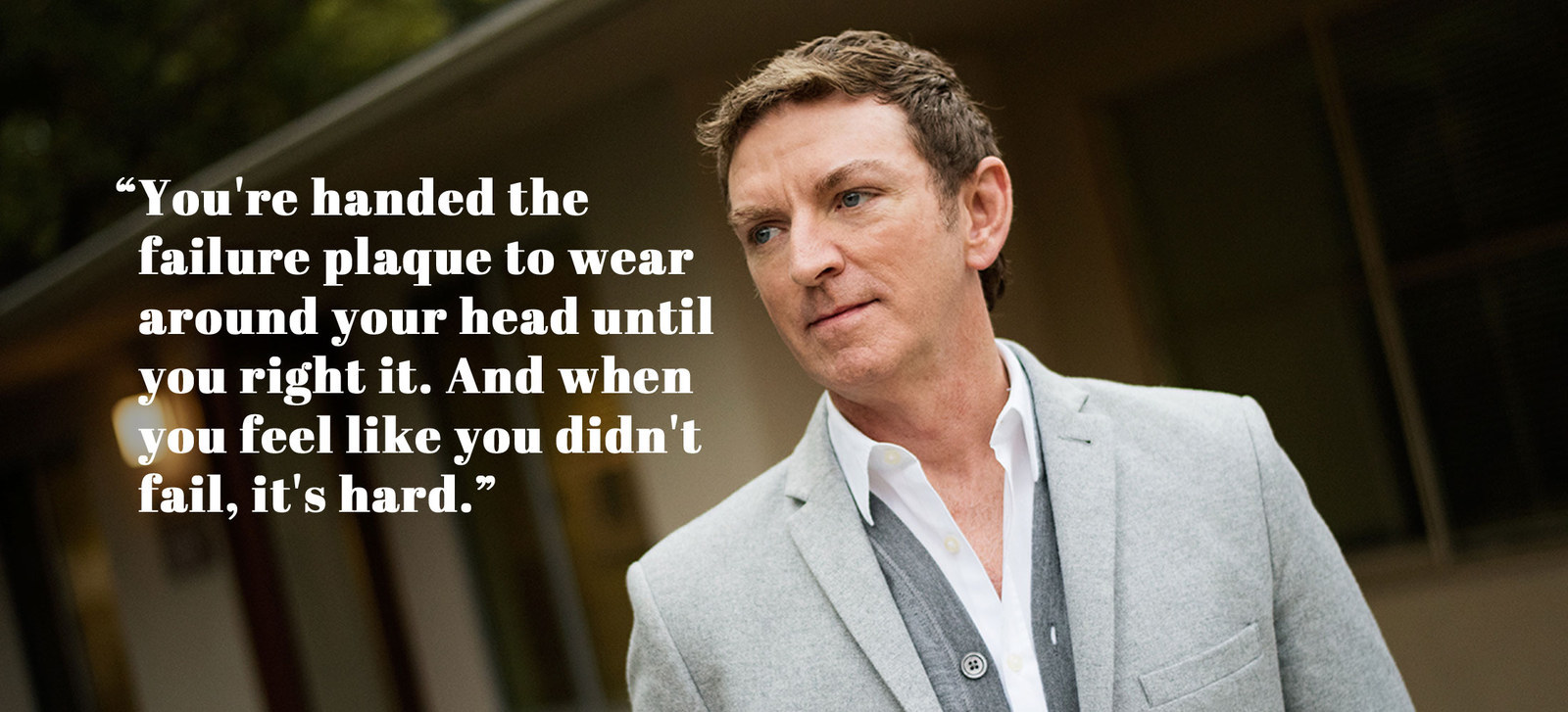 On top of everything else, The Comeback was swept up in a backlash against a confluence of inside-Hollywood shows. HBO alone had too many: There was Larry David's Curb Your Enthusiasm, a hit; Entourage, which was beginning to get traction with viewers; Unscripted (canceled after one season); and Ricky Gervais' Extras, which premiered in the middle of The Comeback's run. Earlier in 2005, Showtime had gotten in on this trend, too, with Kirstie Alley's semi-autobiographical Fat Actress (a flop). Even Bravo was in the game that year, with Kathy Griffin's reality-ish My Life on the D-List.
"Really bad luck," said Kudrow, recalling television's bizarre Hollywood vortex. "All I thought was, This is a show about a woman more than it is a show about a show. We're going to discuss all those other things, but it really is about what kind of human being signs up for a reality show just to get in the spotlight." She wasn't worried about a renewal, she said. "Season 2 is when this is going to take off, I honestly thought. And it's HBO, and they'll leave us on. Because HBO will tell you what's good by leaving it on. And that's what they do!" She paused. "They didn't do it. So that was the surprise."
The show's cancellation was announced on Sept. 19, 2005. "You're handed the failure plaque to wear around your head until you right it," King said. "And when you feel like you didn't fail, it's hard. We felt we had done good work. I remember being very hurt and very confused and dazed. Dazed, as if something's out of alignment rather than the show was bad."
To Bucatinsky, the response to The Comeback had an insidious undertone. "Why do we have an unlimited capacity, why is it so easy for us, comfortable for us, to watch a male performer like Larry David? He humiliated himself all the time, and it wasn't cringeworthy and too uncomfortable to watch. Ricky Gervais is absolutely mortifying as this background performer, and Extras gets picked up for another season. It's a level of misogyny that will never leave this business."
Kudrow had a different — and delayed — reaction to the show's cancellation. "I was sad, because I wouldn't get to do it anymore," she said. "I didn't feel insulted. I felt — still — I was so proud of what we had done, honestly. And Michael was so angry. I thought, I'm not angry. Is that a problem?" Years later, though, she was watching HBO's Real Time With Bill Maher alone in her house, and Maher made a joke about how you can make fun of a white man, because they have power, but, Kudrow remembered him saying, "You don't make fun of the victim. It's not funny." Maher's comment had nothing to do with The Comeback, but "the penny dropped," she said.
"And then I almost couldn't breathe," Kudrow continued. "Women are still victims. No! That realization, women are still victims, is that why? Is that why? I couldn't breathe. I couldn't finish the thought. It made me so sad. It really devastated me. To realize something that intellectually I kind of know — but then I felt it in my bones. Shit. Goddamnit. Still. Goddamnit. We're still victims. Goddamnit."
As Kudrow and I talked, she was articulate and clear and thoughtful about everything from celebrity culture to how oppressive truffles are as an ingredient. She's self-deprecating in a way that both puts you at ease and also boomerangs back to the idea that a lot of people are stupid. "I miss a lot," she said at one point. "I don't understand a lot. I mean, I really know that I don't. And I think I'm better off."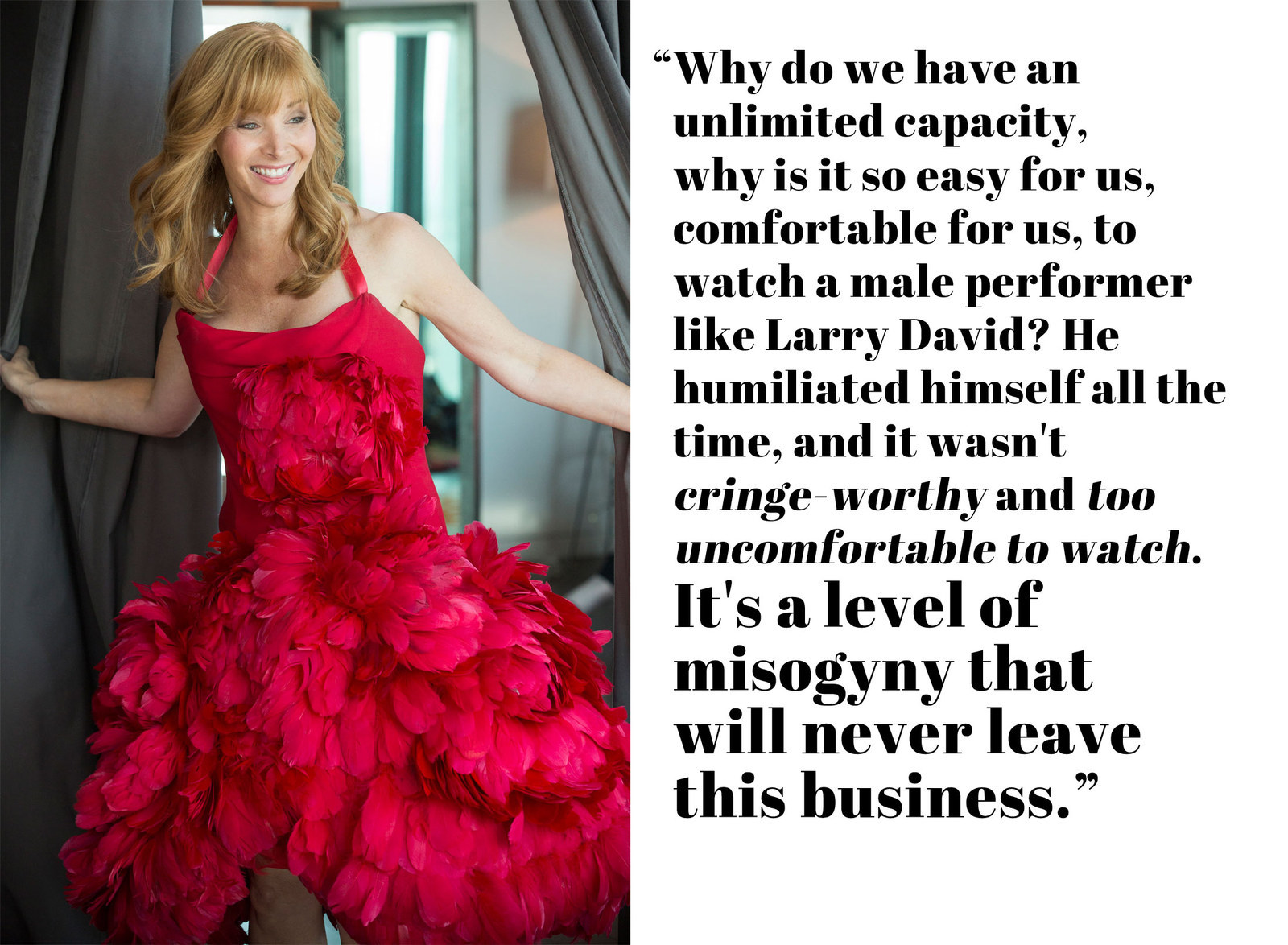 HBO is different today from the company it was in 2005. Richard Plepler is its CEO, and Lombardo is its programming president. Under them, HBO has put such popular, critically praised (and sometimes both) shows on the air as Game of Thrones, True Detective, Veep, Girls, and The Newsroom. There have also been lesser lights, of course, but HBO's challenges these days are not on the content side; its struggle is about leading the company into a continuously profitable future as the cable bundling model begins to collapse and streaming becomes the rule, not the niche.
Last month, HBO announced it will launch a stand-alone streaming service in 2015, so that's one huge step. But perhaps the internet's influence has already crept into programming by continuing to spread the word on a show like The Comeback. "Had it been at a different time, different expectations — I'm not saying it wasn't treated fairly," said Lombardo. "But people weren't done with Valerie Cherish." (HBO is also bringing back a new season of the Matt Damon/Ben Affleck reality show Project Greenlight.)
In the fall of last year, Bucatinsky was having breakfast with Casey Bloys, an executive vice president at HBO, with whom he was chairing a charity event. Bloys, Bucatinsky said, brought up The Comeback: "I said, 'That's not how it works. We're perfectly happy people working on our lives. You broke up with us. You want to date us again, take us somewhere fancy.'" He told Bloys that if he was serious, HBO should call Kudrow and King.
It took a few months, but HBO did call. Both creators were anxious upon arrival, especially when they were kept waiting for a few minutes. "Instantly, we were Valerie and Mickey," King said. "I was, like" — he paused to affect Mickey's anxious queeniness, followed by Valerie's fake cheer — "Red, this isn't good. Now, Mickey, they're probably busy. We were just instantly improvising."
There was nothing to be nervous about. "We sat down, and the first thing Mike Lombardo said was, 'We miss Valerie, and we'd like to see her on HBO,'" King said.
In Lombardo's retelling of the meeting, King was spitting out ideas, and soon they were all "sitting in the room giggling, grinning. It came alive in a second," he said. "Lisa morphed into Valerie. I got outside of my skin, I was, like, Oh my god! She knows that character so well, she knows her on a cellular level."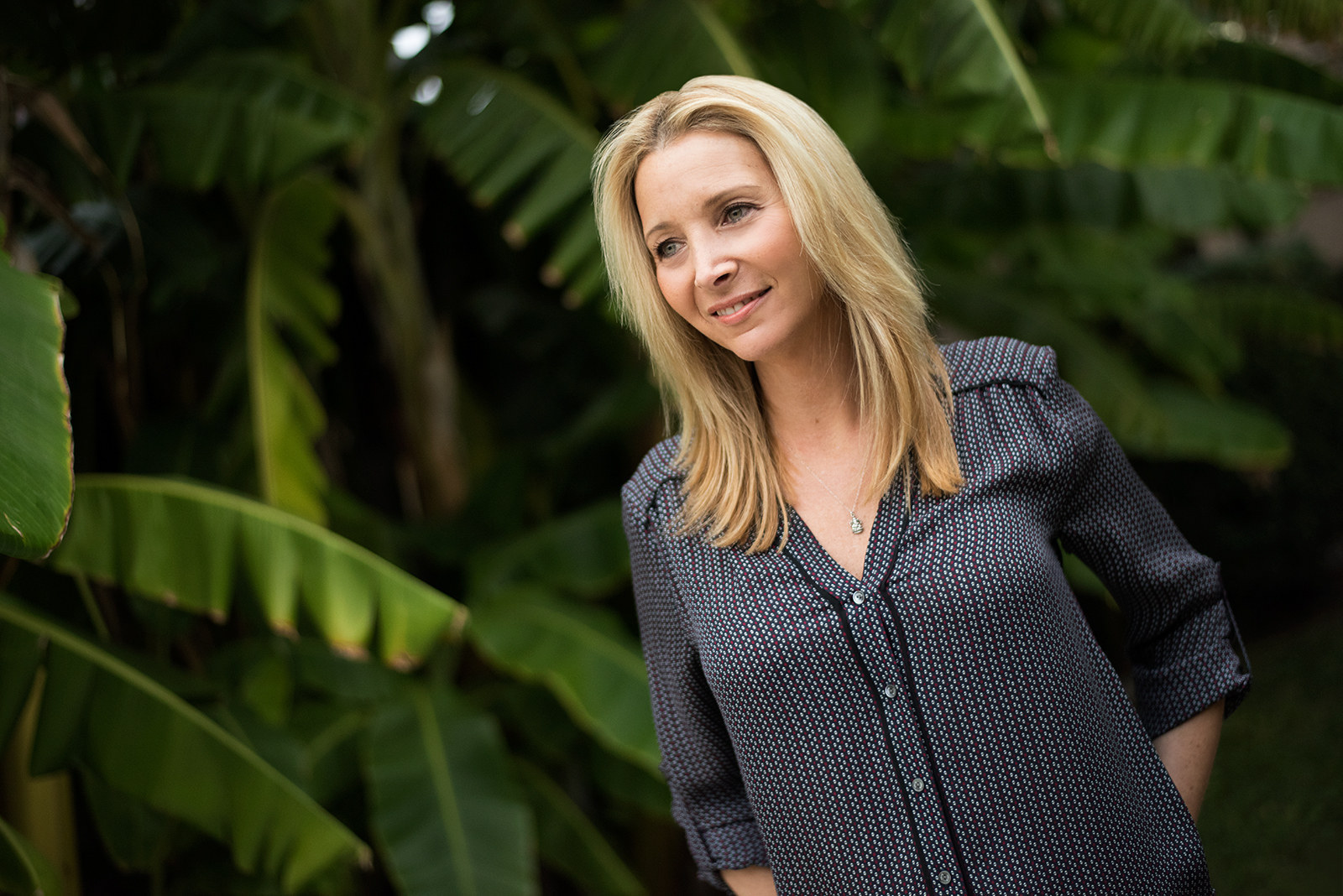 Kudrow currently stars in Web Therapy on Showtime, which she co-created with Bucatinsky and his husband, Don Roos (who directed and wrote The Opposite of Sex). She also produces the genealogy documentary series Who Do You Think You Are?, formerly of NBC and now on TLC. And King has a demanding full-time job as the showrunner of CBS's 2 Broke Girls.
But none of that mattered. "What are the options aside from, 'Sure!'? No option," Kudrow said. "We're doing it. We're going to go back into this world, and with these people. And yes, Michael, hopefully you'll survive it. I really hope you do."
Kudrow and King had talked over the years — wistfully — about what Valerie might be doing. They had even thought once or twice about trying to continue The Comeback in another form elsewhere, but Kudrow didn't want to ask HBO for the rights to the show (or whether they would be interested in it themselves). "I'm too afraid of getting rejected," she said. Nevertheless, Valerie had been alive in their minds, if dormant. "We would sort of playfully talk about it," Kudrow said. "'Oh, she'd be on a Housewives show, except she'd make sure everyone was Persian but her so she'd stand out.'"
When they began to hash out what the arc would be — before the return was official, which took time — they soon landed on the idea that Paulie G., Valerie's nemesis, had created a show for HBO called Seeing Red about his heroin-addled days as a network comedy hack (a well-kept secret to Valerie and viewers of The Comeback).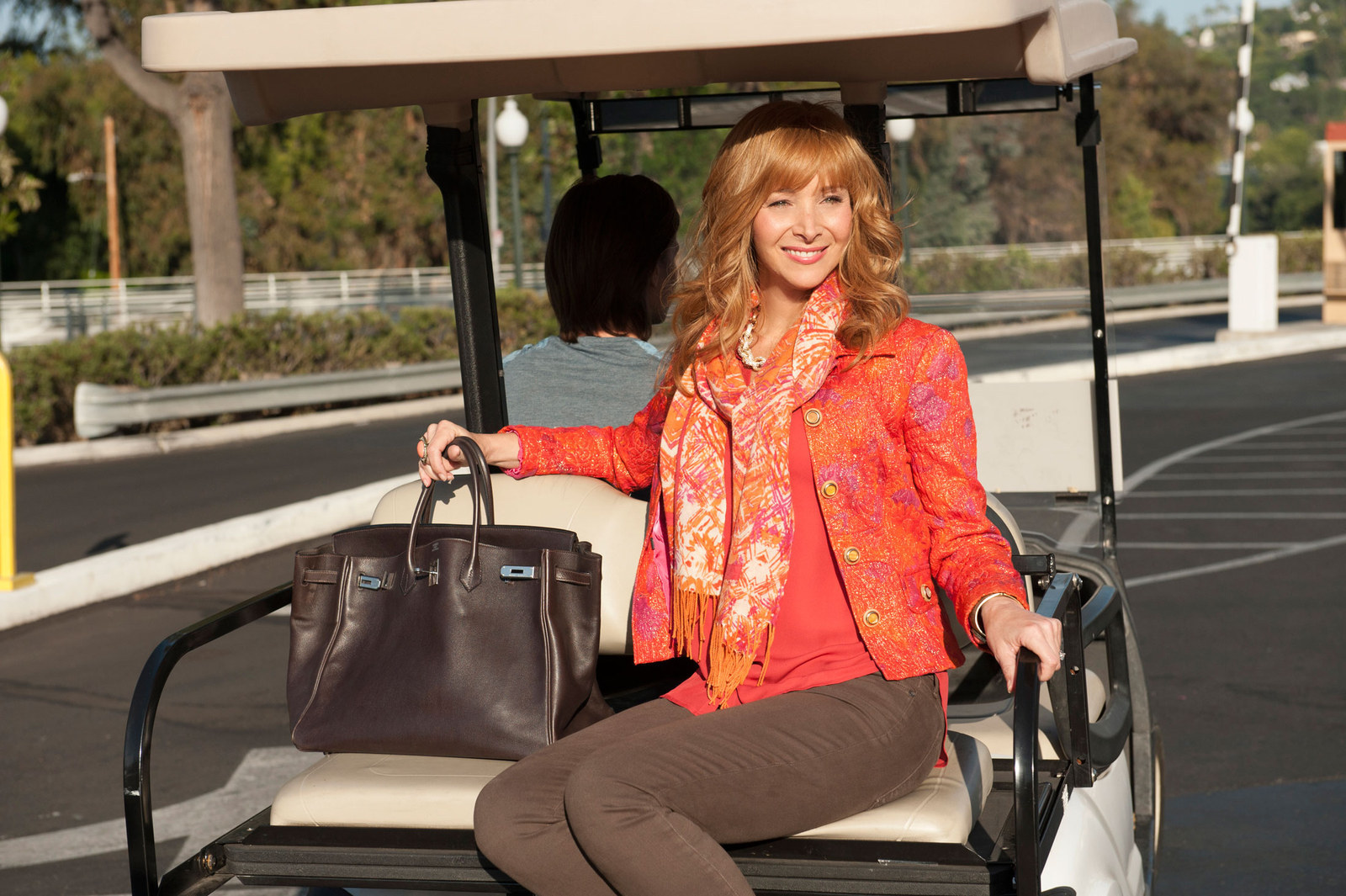 So here is how The Comeback will come back: In the Seeing Red script, there is a character named Mallory Church, a red-haired, aging actress who berates Paulie G. constantly. Enraged after reading it, Valerie — who has hired a USC film crew to film her for a spec pilot presentation for Bravo — storms the HBO offices to stop Paulie G., only to emerge with the role of Mallory. Mark, her husband, is incredulous that she would subject herself to this situation; Jane is soon hired to follow Valerie for behind-the-scenes web footage for HBO.com; Mickey is as loyal as ever; and even a rehabbed Paulie G. continues to be a danger to Valerie. All of the actors are back in their original roles, along with some returning Season 1 cameos, and a few new famous faces (most notably, Seth Rogen plays Paulie G. on the show within the show).
In terms of how they proceeded with reconceiving the show after nine years, Kudrow said the important elements were bringing back both the people who loved her (Mark, Mickey) and "the people that got in her way the most." Everyone is "a little more self-realized — except not really," she said.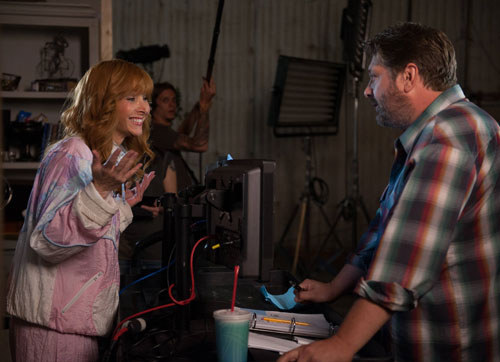 As it did before, The Comeback continues to reflect and mock the entertainment business. That includes King's loathing of "baseball-hat-wearing" Paulie G. types; Kudrow's anger at the fake-polite "euphemism" assistant directors use when they "invite" actors to the set; and her confusion about the adjective "brave" when used to describe an actress's performance. In an anti-"brave" rant during lunch to explain its Comeback inclusion, she demonstrated how mystifying the word is to her (it has been applied to both her Opposite of Sex and Comeback performances): "What's brave? I don't understand. Brave — what did I do wrong? What was the risk? Because I didn't wear makeup, is that why? Because I wasn't, like, glammed up? That can't really be why. Is it? Is it?"
Even the number of episodes of Seeing Red is commentary. On the set, Harris said television seasons were once "24, 26 episodes — and now everything is a six-episode miniseries event!" (Speaking of which, The Comeback was announced more or less as a six-episode miniseries event! — but because the scripts were so long, and they shot so much during the short production, the season was expanded to eight episodes. The finale will be a full hour.)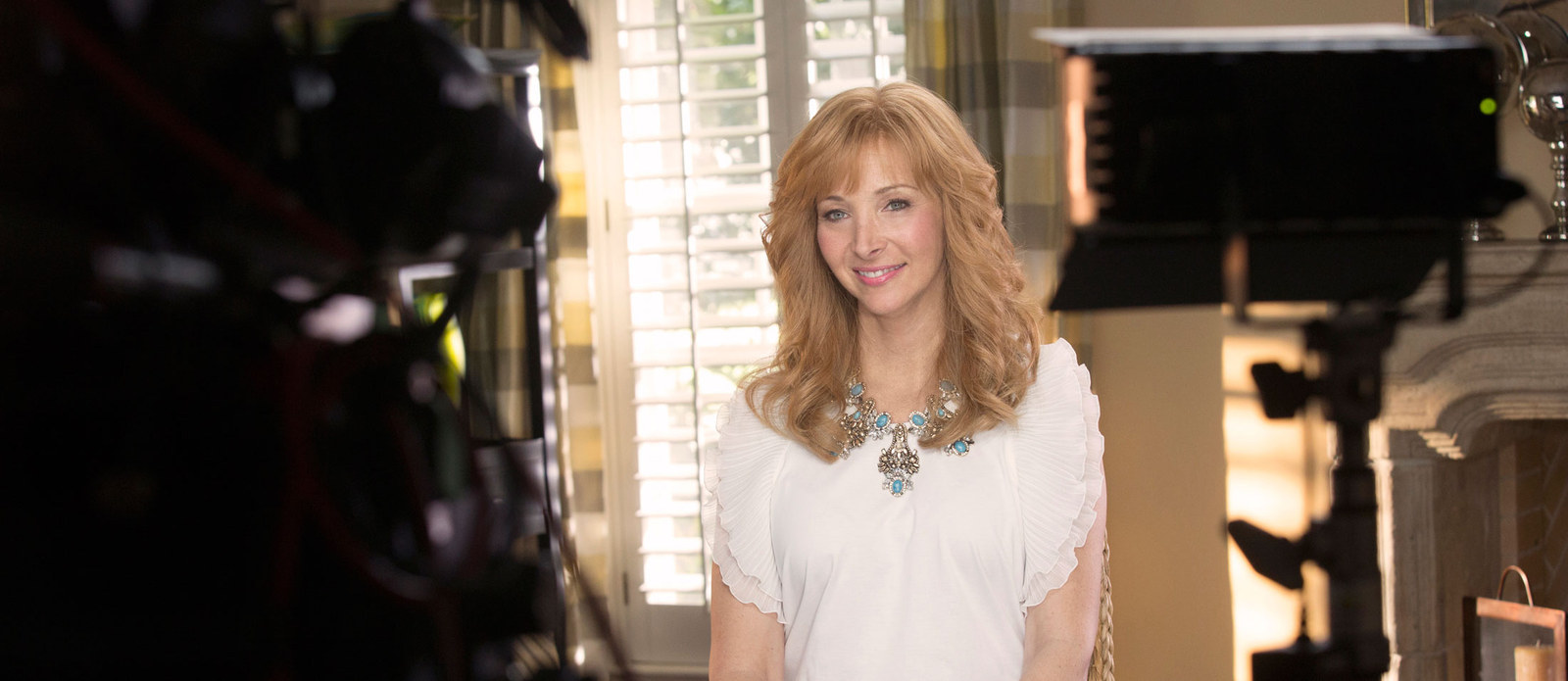 In thinking about current-day Valerie, Kudrow did see — and was exasperated by — one very modern hurdle: Valerie would have had work done to her face. She remembers asking: "'What are we going to do?' Because I'm not having work done."
Kudrow, who turned 51 in July, had a nose job as a teenager while growing up in Tarzana, in the San Fernando Valley. "Jewish nose. It was decided," she said. "And it was a big, bad nose! It really was. Would I have grown into it? Maybe, I don't know. I don't think so, it was getting bad."
That's one thing. But of course a 50ish Valerie would be getting injections, if not extensive plastic surgery. So it was a dilemma. What follows is Kudrow's thought process and inner monologue about the question, only slightly compressed:
"I was a little worried about that, and then angry that I was worried about that. But I didn't want to do anything. I've thought, Should I have my eyes done? Because at least they do that well, and if you don't try to change the shape of your eye, it's kind of good. But it still, it makes me so nuts. Because if something goes wrong, then what? And I've never had Botox. Because it's a toxin that goes into your brain. It's one of those rare chemicals that crosses the blood-brain barrier. And you don't know what it does in there — pass! And I don't have a big line here. [She pointed between her eyebrows.] And yes, I have lines here! [She pointed at her forehead.] But Valerie has bangs — check! And then I do know people who've gotten Botox, and, I'm not kidding, they're, like, 'Look what happened.' [She made her eye droop.] Holy fuck! Like, I really freak out over that. What are you going to do? I don't say that, but in my brain, I'm, like, Oh my god! That's the worst thing I've ever seen! What are you going to do! You're disfigured now! In your attempt to look better, you're disfigured!"
When asked what do they do, she continued: "It will go away. So you can be patient about that, but you can't have a line here? Like, at least we recognize this as human. This, it looks like a palsy. And the filler, I've seen people who are, like, 'Can you see this little ball here?' It's, like, What? Well, now I do. 'It's from the filler.' Well, what are you going to do? Now you have a growth on your face! In your attempt to look better, you've disfigured yourself!"
In the end, King and Kudrow came up with a logical solution for why Valerie's face is still Kudrow's face. And once again, the small plot point reflects Kudrow's own thoughts. No spoilers.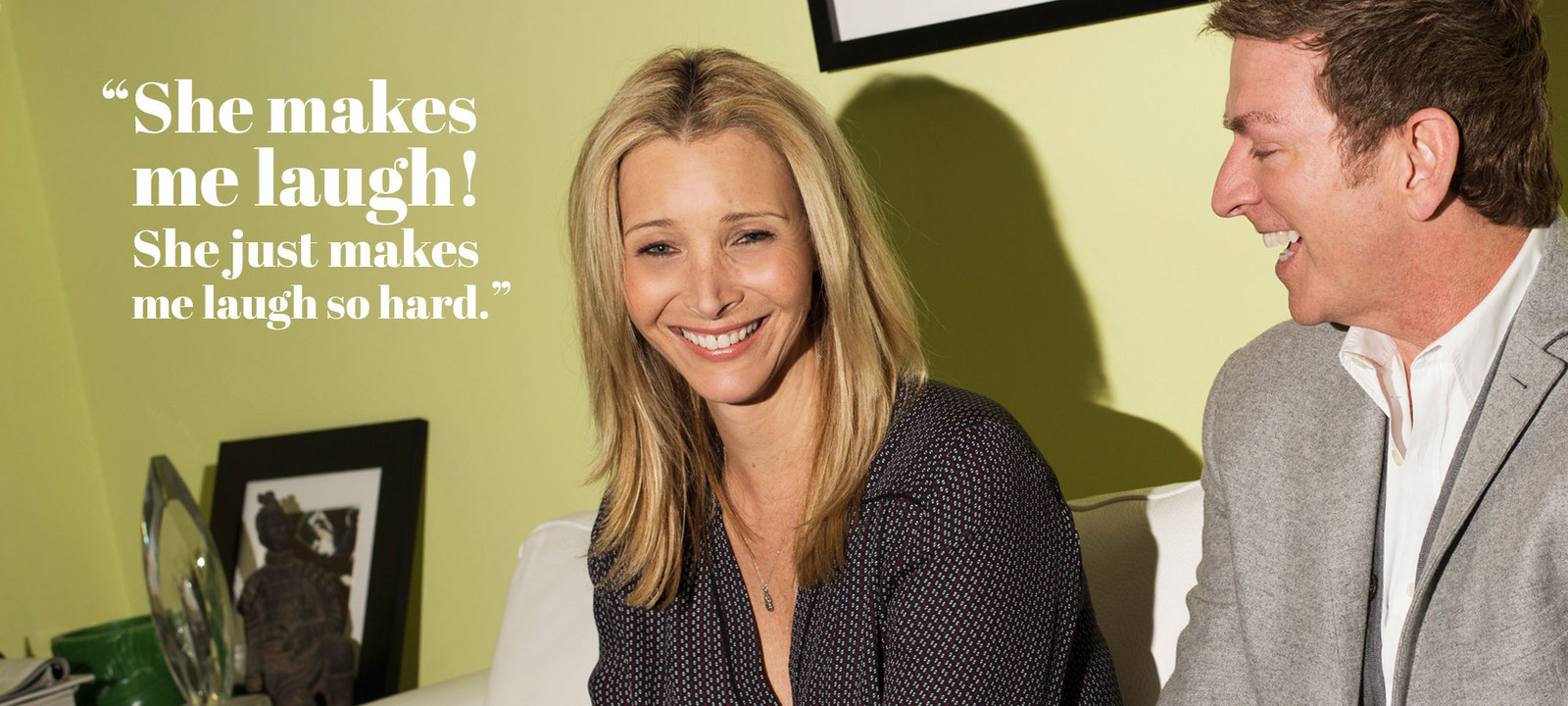 When asked about the 20th anniversary of the Friends premiere, which just passed in September, Kudrow said that the six leads tried to have dinner to celebrate together, but a few of them weren't in Los Angeles, so it didn't work out. "But at least we were all on an email chain for the first time in 10 years," she said. "We're still trying."
Both King and Kudrow have busy, fulfilling careers currently, and eminent IMDb pages reflecting their past successes. They have been nominated for and won Emmys (including for The Comeback). But The Comeback is clearly something special and apart to them. On the set, as King directed Kudrow in a scene in which Valerie faces press junket bloggers interviewing her for Seeing Red, he laughed every time her eyes widened when one of them said "BTdubs," flummoxing her. Months later, at his 2 Broke Girls office, King proudly pointed out a red-wigged mannequin wearing Valerie's tracksuit near a display of Carrie Bradshaw's tutu.
And so they're — understandably — concerned about how it will be received this time, despite their (solid) theory that Real Housewives has normalized female humiliation and pain on television. Kudrow was nervous on the first day of shooting, which she got past. But then during the editing process, she had a "freak-out." Because, "What if this isn't what they wanted?" Kudrow wants to please the devoted fans, after all. "They loved it so much. I hope it's as good," she said. And King was worried right there with her. "Lisa and I both had a week when we were editing that we were just scared," he said.
Together, Kudrow and King are Valerie Cherish. So after these eight episodes, would they want to keep being her? "I don't think like that," King said. For Kudrow's part, she is tempering her expectations. "How disappointed will I be if I want to do more and then don't get to?" she said.
"Here's what's clear about the show: Michael and Lisa are in a zone," said Lombardo. "With this character, with this world. And that doesn't happen all the time; it's magical. At the same time, I don't ever want to say, 'Well, it worked! You've got to do it again!' I want Michael and Lisa to go, 'I have something more to say here.' If they did, I would welcome it in a heartbeat."
Whatever happens, Kudrow will always have Valerie's voice, which she busts into frequently while talking about the character. After one Valerie riff about small talk ("It's important to ask questions of others"), Kudrow stopped to laugh — at Valerie.
"She makes me laugh!" Kudrow said, as she, yes, laughed. "She just makes me laugh so hard."
The Comeback team's collective and outspoken love of the show isn't obnoxious, it's joyful. Especially after having felt for so long that they'd made something wonderful that no one got. Going back to your dream project after nine years — you could even call it brave. Just don't tell Lisa Kudrow.