It's Hard Being a Teenager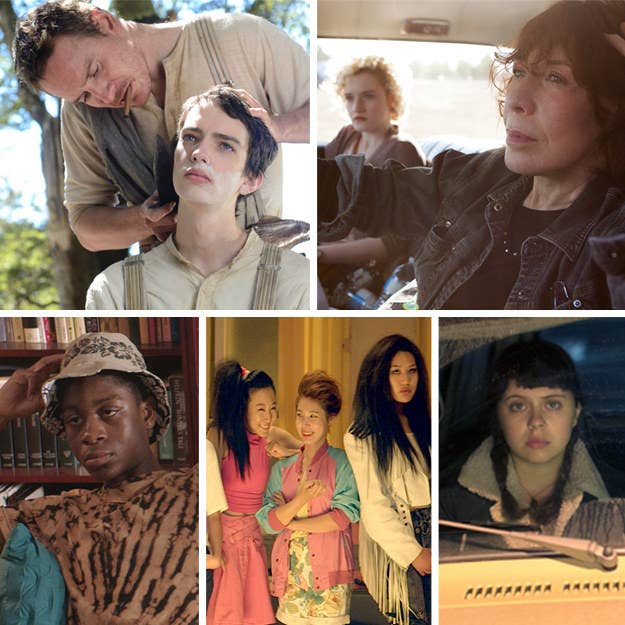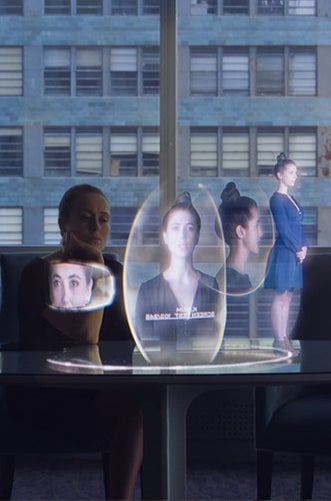 8. Advantageous (U.S. Dramatic Competition)
Starring: Jacqueline Kim, James Urbaniak, Freya Adams, Ken Jeong, Jennifer Ehle, and Samantha Kim
Directed by: Jennifer Phang
There is a small but vibrant corner of Sundance that has historically supported brainy, arty science fiction, including Pi, Donnie Darko, Primer, Moon, and Safety Not Guaranteed. This year, Advantageous — set in a dystopian near future in which a mother (Jacqueline Kim, who also co-wrote the screenplay with director Jennifer Phang) and her daughter fight to succeed as society crumbles around them — hopes to join that list. "I wanted to explore what a parent would be willing to do to keep their kids' futures secure," Phang says in her Sundance video about the film. "I wanted to set that in a world that is a little bit different from ours, and imagine a situation where a parent would be tested to the extreme, and possibly make a very big sacrifice."
9. H. (Next)
Starring: Robin Bartlett, Rebecca Dayan, Will Janowitz, Julian Gamble, and Roger Robinson
Directed by: Rania Attieh and Daniel Garcia
A meteor lands near the town of Troy, New York, and two women, both named Helen — one pregnant, one with an eerily lifelike "reborn" baby doll — discover that their lives are becoming really, really weird. The film's trailer suggests an eerie, unnerving mood piece, which could make for a captivating experience... or just a really, really weird one.
10. Z for Zachariah (U.S. Dramatic Competition)
Starring: Margot Robbie, Chiwetel Ejiofor, and Chris Pine
Directed by: Craig Zobel
Like I suspect of many children of the '80s, I can remember reading Robert C. O'Brien's novel Z for Zachariah when I was a kid, and imagining its spare, harrowing story as a movie. Anyone familiar with the novel, however, will already recognize that this film adaptation has made some significant changes to O'Brien's story. It still tracks Ann Burden (Margot Robbie), who believes she's the only survivor of a devastating nuclear war thanks to the secluded valley she lives in that prevented any radiation from reaching her, because sci-fi. But with The Wolf of Wall Street's Robbie in the role, Ann is no longer a teenager (or, at least, no longer looks like a teenager), and her life is upended when two men enter the valley — first Chiwetel Ejiofor's Loomis, and then Chris Pine's Caleb — instead of just one like in the book. I suspect these changes will shift the story from a grim coming-of-age tale to something more overtly sexual and thematically complex, both of which I think are good things. (Fun fact: Director Craig Zobel is one of the co-creators of Homestar Runner, which is just too random for me not to share.) —Adam B. Vary
Am I Gay or Am I Not Gay?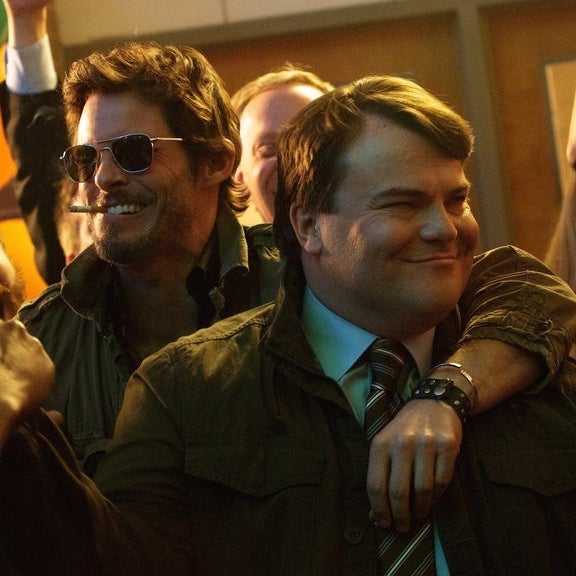 11. The D Train (U.S. Dramatic Competition)
Starring: Jack Black, James Marsden, Kathryn Hahn, Jeffrey Tambor, Mike White, and Kyle Bornheimer
Directed by: Jarrad Paul and Andrew Mogel
The Sundance film guide's synopsis for this dark comedy — a sad-sack family man (Jack Black) convinces his high school's most popular alum (James Marsden) to return for their class reunion, until "a wild night takes an unexpected turn" — suggests that things get perhaps a little gay. I'm hearing that is indeed the case, though how things get gay remains tantalizingly unclear.
12. I Am Michael (Premieres)
Starring: James Franco, Zachary Quinto, and Emma Roberts
Directed by: Justin Kelly
The sexuality issues in this film, by contrast, are anything but ambiguous. It's based on the true story of LGBT rights activist and co-founder of queer youth magazine XY Michael Glatze (James Franco), who, in 2007, declared he wasn't actually gay and abandoned his ex-boyfriend (Zachary Quinto) for his new wife (Emma Roberts). Casting Franco, who has made speculation about his sexuality into performance art, as Glatze was a savvy move by co-writer/director Justin Kelly, making his feature directorial debut here. But telling this confounding story well would be a high-wire act for even a seasoned director; it will be exciting to see if Kelly pulls it off. —A.B.V.
Documentary Portraits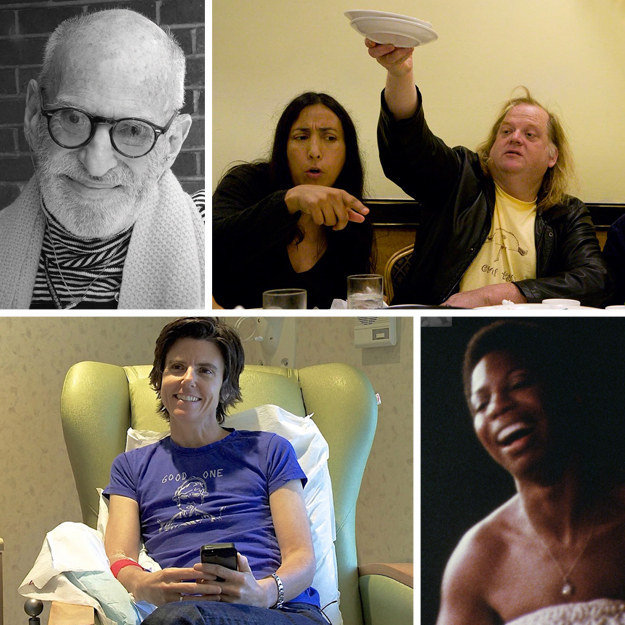 Female Comedians Get Serious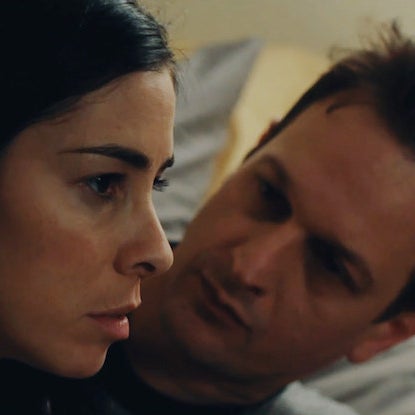 22. I Smile Back (U.S. Dramatic Competition)
Starring: Sarah Silverman, Josh Charles, Thomas Sadoski, Mia Barron, Terry Kinney, and Chris Sarandon
Directed by: Adam Salky
We always seem to make a big fuss whenever a comedian goes dramatic, but there has always been a chord of real darkness playing under Sarah Silverman's comedy. Now that subtext becomes text in Silverman's first fully dramatic lead role as a suburban mother whose depression, drug use, and sexual promiscuity slowly ruin her seemingly happy marriage and family life. I mostly liked director Adam Salky's last film at Sundance (the 2009 coming-of-age film Dare) and I'm eager to see if Silverman can maintain her savvy live-wire spark without punchlines to leaven the gloom in I Smile Back, adapted by Amy Koppelman and Paige Dylan from Koppelman's novel.
23. Unexpected (U.S. Dramatic Competition)
Starring: Cobie Smulders, Anders Holm, Gail Bean, and Elizabeth McGovern
Directed by: Kris Swanberg
How I Met Your Mother's Cobie Smulders has popped up in a couple Marvel Studios movies, earned supporting roles in a few other comedies, and had a spoiler-y role in Nicolas Sparks' Safe Haven. But her film profile significantly increases at this year's Sundance with two major lead roles. The first skews dramatic, with Smulders playing a high school science teacher who becomes unexpectedly pregnant at the same time as one of her best students. Fun fact: Co-writer/director Kris Swanberg is married to filmmaker Joe Swanberg, who also has a film at the festival, Digging for Fire. —A.B.V.
Female Comedians Get Funny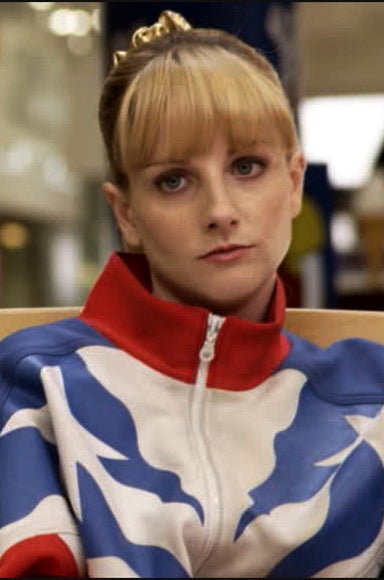 24. The Bronze (U.S. Dramatic Competition)
Starring: Melissa Rauch, Gary Cole, Thomas Middleditch, Sebastian Stan, Haley Lu Richardson, and Cecily Strong
Directed by: Bryan Buckley
Last year's Sundance opening film was current Best Picture nominee Whiplash, a bracing and dead serious look at the perils of striving for excellence. This year's opening film also looks at what can happen when you strive to be the best, but this time, it's a raunchy comedy about a former Olympic gymnast (The Big Bang Theory's Melissa Rauch) whose fragile hometown fame is threatened by an up-and-coming gymnast who idolizes her. In other words, it's about as far from Whiplash as you can get. Rauch co-wrote the film with her husband, Winston Rauch, and Sundance godfathers Jay and Mark Duplass executive produced.
25. Results (U.S. Dramatic Competition)
Starring: Guy Pearce, Cobie Smulders, Kevin Corrigan, Giovanni Ribisi, Anthony Michael Hall, and Brooklyn Decker
Directed by: Andrew Bujalski
The second film in Cobie Smulders' Sundance double feature is this dramedy about a gym owner (Guy Pearce), his employee (Smulders), and the wealthy divorcé (Kevin Corrigan) who becomes their new client. "There are some things about yourself that you can't 'improve' your way out of," says director Andrew Bujalski (Computer Chess) on the Sundance video about his film. Truer words have rarely been spoken. —A.B.V.
The Parents of Eastside Los Angeles
26. The Overnight (U.S. Dramatic Competition)
Starring: Adam Scott, Taylor Schilling, Jason Schwartzman, and Judith Godrèche
Directed by: Patrick Brice
If you have children and live in L.A. east of La Brea — or wherever you think the Eastside begins (a question no one agrees upon) — then you may already be aware that indie pop culture seems to want to reflect your days. There's Jill Soloway's Transparent (and, before that, her Sundance movie Afternoon Delight) and there's the Duplass brothers' Togetherness on HBO, which is set in Eagle Rock. And now there are two Sundance offerings! In The Overnight, Adam Scott and Taylor Schilling play a couple, newly transplanted to Los Angeles from Seattle, who meet another couple (Jason Schwartzman and Judith Godrèche) with a small kid. They go over to their house, and then… raunchy comedy ensues? In his introductory video on the Sundance site, the movie's writer/director, Patrick Brice, compared its humor to Wet Hot American Summer and Booty Call.
27. Digging for Fire (Premieres)
Starring: Jake Johnson, Rosemarie DeWitt, Orlando Bloom, Brie Larson, Sam Rockwell, and Anna Kendrick
Directed by: Joe Swanberg
In the latest from Joe Swanberg — whose Happy Christmas was one of the delights of last year's festival — Rosemarie DeWitt and Jake Johnson (who gets co-screenwriting credit with Swanberg) play Eastside parents of a 3-year-old who decide to housesit for one of her (wealthy, presumably) Westside yoga clients. I imagine that the couple will come to the sort of talky, humane, funny reckoning that characters usually do in Swanberg movies. And it's a reassembling of past Swanberg collaborators, as usual: Johnson was in 2013's Drinking Buddies, Kendrick starred in Happy Christmas, and so on. —K.A.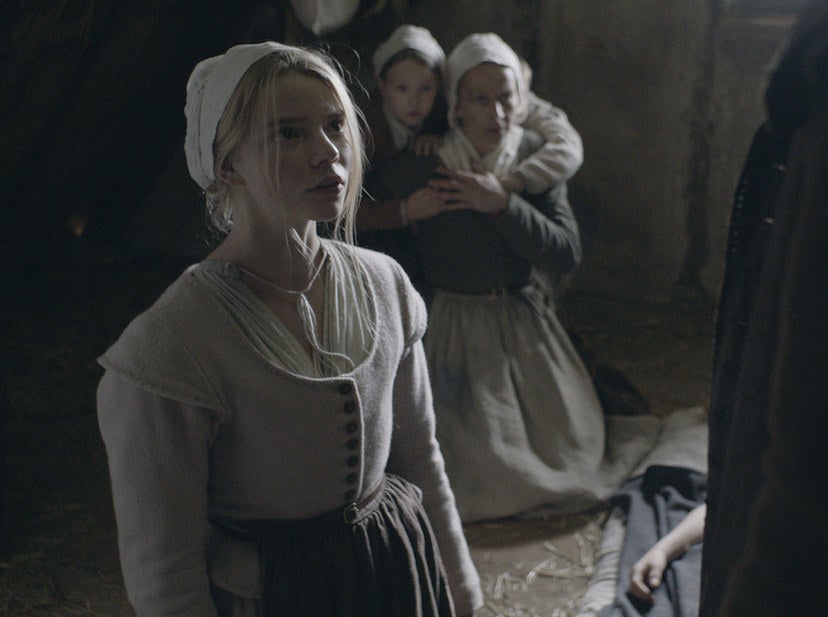 28. The Witch (U.S. Dramatic Competition)
Starring: Anya Taylor Joy, Ralph Ineson, Kate Dickie, Harvey Scrimshaw, Ellie Grainger, and Lucas Dawson
Directed by: Robert Eggers
This movie sounds terrifying, and that's just from the program description. Set in colonial New England, The Witch tells the story of a family trying to make it as farmers, but they are soon consumed by… something else in screenwriter/director Robert Eggers' feature film debut.
29. Partisan (World Cinema Dramatic Competition)
Starring: Vincent Cassel, Jeremy Chabriel, and Florence Mezzara
Directed by: Ariel Kleiman
Vincent Cassel (Irreversible, Ocean's Twelve) plays a cult leader of sorts who has created a community of women and children to surround him. Until, that is, one of the kids (Jeremy Chabriel) begins to turn against him. —K.A.
The Specter of Sexual Assault and Abuse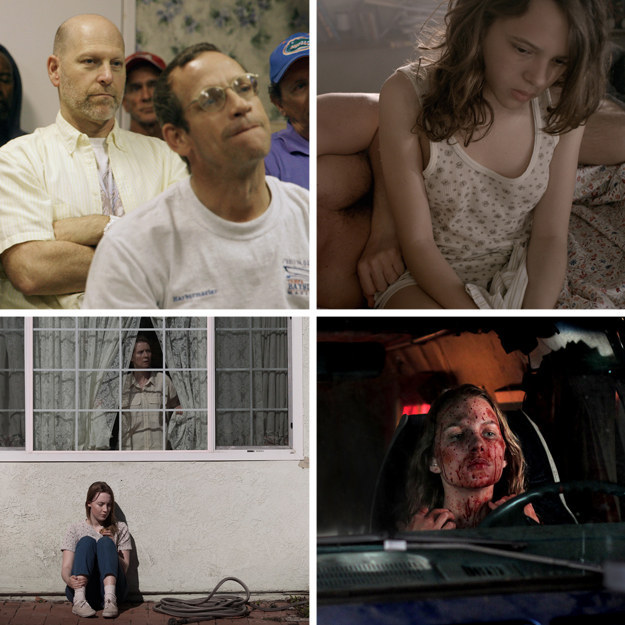 Documentaries That Aim to Raise Our Ecological Consciousness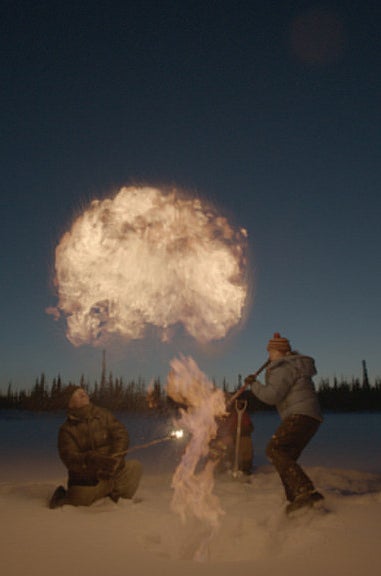 36. Racing Extinction (U.S. Documentary Competition)
Directed by: Louie Psihoyos
Sundance has always made room for films about saving the planet, a cause dear to the festival's founder Robert Redford. Director Louis Psihoyos' previous ecological documentary The Cove — about the slaughter of dolphins in Japan — debuted at the 2009 festival and went on to win an Oscar for Best Documentary Feature. His newest film widens the scope, focusing on the causes and conditions that could lead to a possible mass extinction of half the world's species.
37. How to Change the World (World Cinema Documentary Competition)
Directed by: Jerry Rothwell
If you know anything about the environmental movement, you have likely heard of the activist organization Greenpeace, known for its headline-grabbing, government-enraging protests. This documentary promises to track how the group was formed, and how it grew into the organization it is today.
38. The Russian Woodpecker (World Cinema Documentary Competition)
Directed by: Chad Gracia
Ukrainian artist Fedor Alexandrovich turns his childhood obsession with the Chernobyl nuclear power plant disaster into an investigation of how a Soviet-era radio antenna nearby may have been involved. —A.B.V.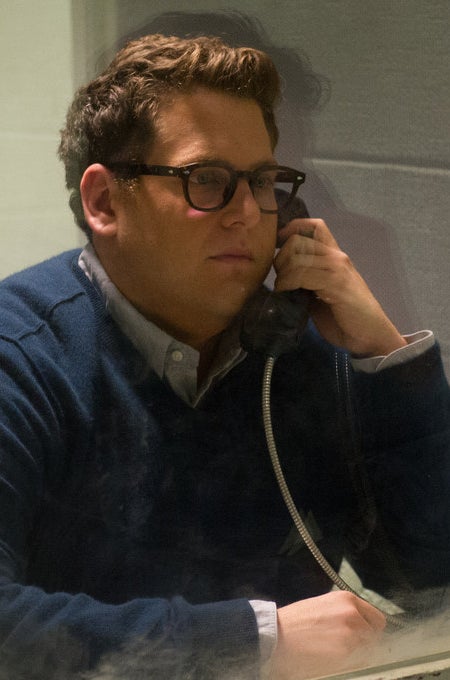 39. The End of the Tour (Premieres)
Starring: Jesse Eisenberg, Jason Segel, Anna Chlumsky, Joan Cusack, Mamie Gummer, and Mickey Sumner
Directed by: James Ponsoldt
After publishing Infinite Jest, author David Foster Wallace (Jason Segel) spent five days with Rolling Stone's David Lipsky (Jesse Eisenberg) for a series of interviews that Lipsky published in a memoir only after Wallace's suicide in 2008, which serves as the basis for this film. Wallace remains a towering literary figure of lasting interest, but this film was publicly disavowed last year by Wallace's estate, family, and publisher, claiming they had no knowledge of the film before it had been announced, and that Wallace wouldn't have consented to the use of the interviews for a film. Eisenberg, meanwhile, later told TheWrap that the film's script "is almost verbatim" from Lipsky's recorded interviews with Wallace. Suffice it to say, this will be a must-see for fans of Wallace, American literature, and potential Sundance controversy.
40. Drunk Stoned Brilliant Dead: The Story of the National Lampoon (Documentary Premieres)
Directed by: Douglas Tirola
This documentary traces the rise of the Lampoon from being a Harvard publication to a national magazine, as well as how it came to symbolize an influential thread of dirty, political, white-man comedy in the 1970s. A lot of very famous people were involved in the Lampoon — you'll see archival footage of Bill Murray, John Belushi, Harold Ramis, and Gilda Radner in sections about its performance arm — but if the movie has a focus, it's on Douglas Kenney, one of the magazine's founding voices.
41. People, Places, Things (U.S. Dramatic Competition)
Starring: Jemaine Clement, Regina Hall, Stephanie Allynne, Jessica Williams, Gia Gadsby, and Aundrea Gadsby
Directed by: James Strouse
A graphic novelist (Jemaine Clement) spirals into misery after his marriage crashes into divorce and he's only allowed to see his daughter on weekends, until one of his most promising students (The Daily Show's Jessica Williams) pushes him to engage with new experiences.
42. True Story (Premieres)
Starring: Jonah Hill, James Franco, and Felicity Jones
Directed by: Rupert Goold
In 2002, New York Times Magazine reporter Michael Finkel (Jonah Hill) was fired in disgrace after he confessed to creating a composite character for a story. Soon after, he learned that a man named Christian Longo (James Franco) who was wanted for the murder of his family had been using Finkel's identity to escape capture. Finkel smelled a good story, and met with Longo to sort out the truth behind his crime, ultimately turning it into a 2005 memoir, which is now a movie starring two Oscar nominees and premiering at Sundance. Sometimes, things just have a way of working out, I guess. —A.B.V.
Sundance Darlings Return to the Festival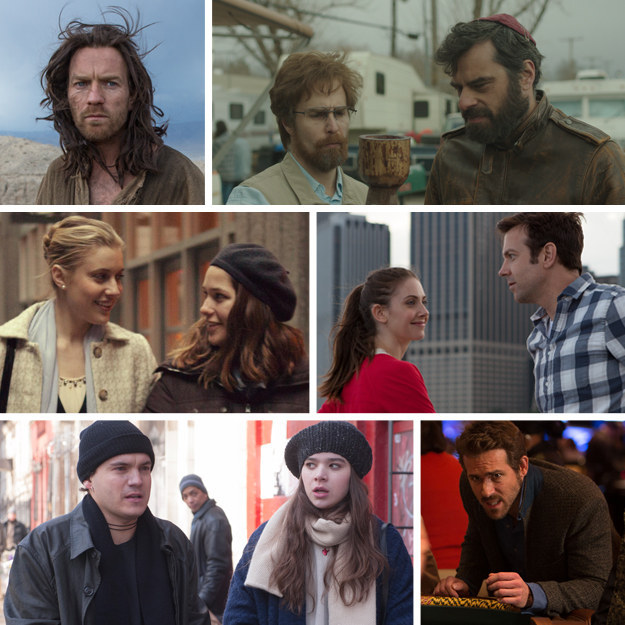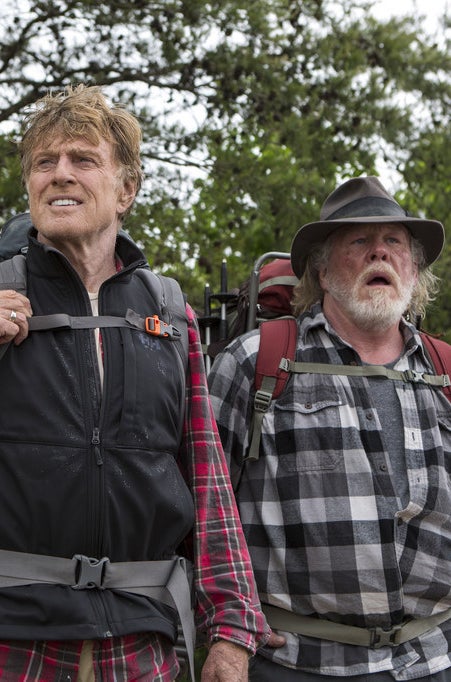 52. A Walk in the Woods (Premieres)
Starring: Robert Redford, Nick Nolte, Emma Thompson, Mary Steenburgen, Nick Offerman, and Kristen Schaal
Directed by: Ken Kwapis
Before there was Wild, there was Bill Bryson's A Walk in the Woods, in which he recounted his hike along the Appalachian Trail. Now Robert Redford, the founder of the Sundance Film Festival, stars in the film adaptation, and Nick Nolte plays his friend from high school who tags along. Old man Wild!
53. Lila & Eve (Premieres)
Starring: Viola Davis, Jennifer Lopez, Shea Whigham, Julius Tennon, Chris Chalk, and Andre Royo
Directed by: Charles Stone III
Lila (Viola Davis) and Eve (Jennifer Lopez) meet in a grief support group for mothers whose children have been killed. The two become friends — and then they become hell-bent on vigilantism? It doesn't sound like a Sundance movie, but that's not a bad thing. —K.A.
Real-Life Psychological Experiments Gone Really, Really Wrong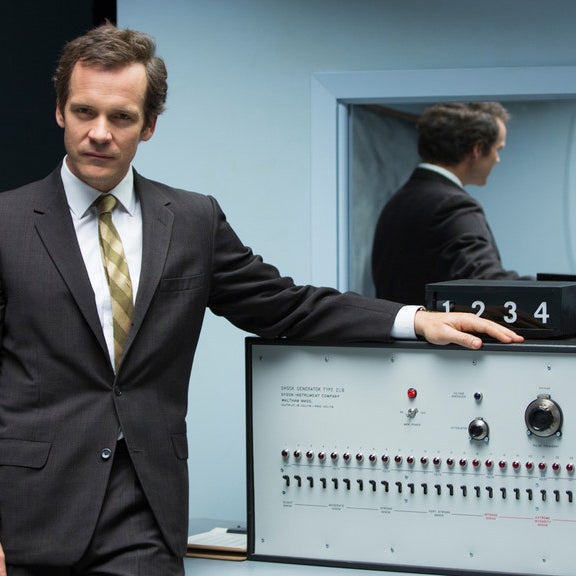 54. Experimenter (Premieres)
Starring: Peter Sarsgaard, Winona Ryder, Jim Gaffigan, Kellan Lutz, Taryn Manning, John Leguizamo
Directed by: Michael Almereyda
I have no idea how this happened, but this year at Sundance there are two films based on two different notorious real-life scientific experiments from the 20th century. The first stars Peter Sarsgaard as Yale University social psychologist Stanley Milgram, who created an experiment in 1961 in which volunteers were told to send what they were told were harmful electrical shocks to someone they did not know — and 65% of the subjects complied because they saw the scientist as an authority figure. Films about man's inhumanity to man are just about the last thing I enjoy watching, and yet I find myself weirdly compelled to see this film, almost as if I view Sundance as a kind of authority figure.
55. The Stanford Prison Experiment (U.S. Dramatic Competition)
Starring: Billy Crudup, Ezra Miller, Michael Angarano, Tye Sheridan, Johnny Simmons, and Olivia Thirlby
Directed by: Kyle Patrick Alvarez
If the Milgram experiment seems too tame for you, perhaps you'll be more interested in this film about the infamous Stanford University experiment in 1971 in which Philip Zimbardo (Billy Crudup) assigned a group of undergraduates to pretend to be either prison inmates, or prison guards. Things… got dark. I am dreading this movie, and yet also cannot wait to see it. What is wrong with me?! —A.B.V.
WTF Documentaries
We Have No Categories for These Movies, and That's OK!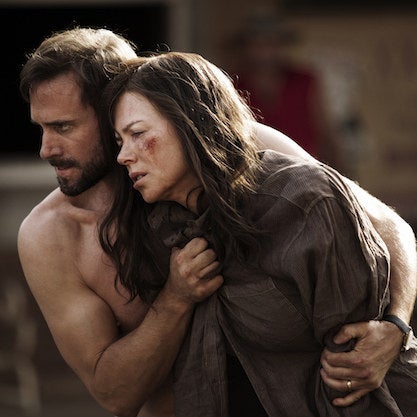 63. Strangerland (World Cinema Dramatic Competition)
Starring: Nicole Kidman, Joseph Fiennes, Hugo Weaving, Lisa Flanagan, Meyne Wyatt, and Maddison Brown
Directed by: Kim Farrant
In a desert town in Australia, Catherine (Nicole Kidman) and Matthew (Joseph Fiennes) realize their two teenage kids have disappeared just as a dust storm approaches.
64. Knock Knock (Park City at Midnight)
Starring: Keanu Reeves, Lorenza Izzo, Ana De Armas, Aaron Burns, Ignacia Allamand, and Colleen Camp
Directed by: Eli Roth
Keanu Reeves plays Evan, a happy man with a wife and two kids. When his family goes away for the weekend, leaving him alone, he receives two visitors (one of whom is played by Lorenza Izzo, Eli Roth's wife). From there, shit gets weird. Since this is Roth, whose work is known for its explicit violence, the program notes are careful to say, "This is no splatter film."
65. Tangerine (Next)
Starring: Kitana Kiki Rodriguez, Mya Taylor, Karren Karagulian, Mickey O'Hagan, Alla Tumanian, and James Ransone
Directed by: Sean Baker
We've been told not only that is there no other movie at the festival like Tangerine, but that there's never been any movie ever like it before. It was filmed almost exclusively using iPhones, and tells the story of two prostitutes in Hollywood — specifically quite near the BuzzFeed office, actually! — who go on an unlikely Christmas Eve adventure. The Duplass brothers produced this movie. —K.A.
Melissa Rauch's husband is named Winston Rauch. An earlier version of this story misidentified him as the director of The Bronze, Bryan Buckley.