Getty

Via Paloma Blanca

Via Paloma Blanca

Via Allure Bridals

Via Allure Bridals

Via Allure Couture

Via Allure Couture

Via Ines Di Santo

Via Ines Di Santo

Via Monique Lhuillier

Via Monique Lhuillier

Via Carolina Herrera

Via Carolina Herrera

Getty

Via Getty

Via Getty

Getty

Getty

Via Kennet Winston

Via Kennet Winston

Via Madison James

Via Madison James

Via Kelly Faetanini

Via Kelly Faetanini

Via Eden Bridals

Via Eden Bridals

Via Sasion Blanche Couture

Via Sasion Blanche Couture

Via Getty

Via Getty

Via Demetrios

Via Demetrios

Via Ines Di Santo

Via Ines Di Santo

Via Getty

Via Getty

Getty

Via Alfred Angelo

Via Alfred Angelo

Via Allure Bridals

Via Allure Bridals

Via Oleg Cassini

Via Oleg Cassini

Getty

Via Alfred Angelo

Via Alfred Angelo

Via Christina Wu

Via Christina Wu

Via Ella Rosa

Via Ella Rosa

Via Maggie Sottero

Via Maggie Sottero

Getty

Via Getty

Via Getty

Via Getty

Via Getty

Via Getty

Via Getty

Via Getty

Via Getty

Via Getty

Via Getty

Via Getty

Via Getty

Getty

Via Getty

Via Getty

Getty

Via Getty

Via Getty

Via Getty

Via Getty

Via Getty

Via Getty

Via Getty

Via Getty

Via Getty

Via Getty

Via Getty

Via Getty
Build Your Perfect Wedding Dress And We'll Tell You How Many Kids You'll Have
Just one single child is in your future.
You'll have one kid, then a few years later, you'll have another one to keep the first one company.
You won't need to worry about your first kid being lonely, because you'll have two of them at the same time to keep each other company.
You'll swear you're done after the second kid, but sure enough, a third one will come alone soon after.
The more, the merrier! You'll have quite the full house on your hands.
Whoa! NINE! You are going to be very, very busy, my friend.
Three at a time! You'll be exhausted but so, so happy.
Who has the time or desire for children when you're so busy kicking ass in the rest of your life? Instead of kids, you'll enjoy a life of sleep, money, and doing whatever the fuck you want.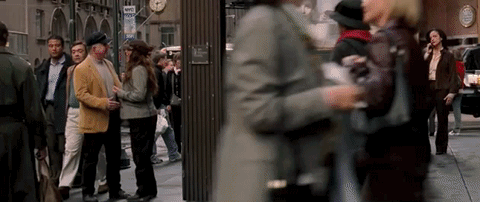 You got:

You'll have lots and lots of fur babies
Let's face it: Human children just don't compare to adorable, furry pets. So instead of having a human baby to look after, you're gonna kick it with your animal buddies.