On which teen drama series did Luke Perry (Riverdale) star in the 1990s?

The CW

Luke Perry starred on Beverly Hills, 90210 from 1990 to 2000.

He played Dylan McKay.

Via FOX

On which family drama did Keiko Agena (13 Reasons Why) star in the 2000s?

Netflix

Agena played Lane Kim on Gilmore Girls from 2000 to 2007.

And yes, she came back for 2016's Gilmore Girls: A Day in the Life.

Via The WB

On which short-lived teen drama series did Jared Leto star in the 1990s?

Chris Jackson / Getty Images

Leto played Jordan Catalano on My So-Called Life from 1994 to 1995.

Via ABC

In which teen movie did Kerry Washington (Scandal) costar in 2001?

ABC

She played Chenille in Save the Last Dance.

Via Paramount

On which cult TV drama did Mädchen Amick (Riverdale) star in the 1990s?

The CW

Amick played Shelly Johnson on Twin Peaks from 1989 to 1992.

She'll return for the Showtime revival of Twin Peaks in May 2017.

Via ABC

On which teen show did Sarah Michelle Gellar star before she became Buffy the Vampire Slayer?

The WB

Gellar played Sydney on Swans Crossing in 1992.

Via Sachs Film Distribution

In which two teen films did Skeet Ulrich (Riverdale) star in 1996?

The CW

Skeet Ulrich starred in Scream and The Craft in 1996.

Via Columbia Pictures, Dimension Films

In which teen comedy film did Peter Facinelli appear in 1998?

The CW

Facinelli played Mike Dexter in Can't Hardly Wait.

Via Columbia Pictures

On which teen drama series did Scott Foley (Scandal) star from 1998 to 2002?

ABC

Foley played Noel Crane on Felicity.

Via The WB

On which teen drama did Shiri Appleby (Unreal) star from 1999 to 2002?

Lifetime

Appleby played Liz Parker on Roswell.

Via The WB

On which family drama series did Jessica Biel star in the 1990s and 2000s?

Frazer Harrison / Getty Images

Biel played Mary Camden on 7th Heaven.

Via The WB

On which family drama series did Sarah Drew (Grey's Anatomy) star in the 2000s?

ABC

Drew played Hannah Rogers on Everwood.

(With Chris Pratt!!!)

Via The WB

On which family drama series did Anne Hathaway, Jesse Eisenberg, and Eric Christian Olsen play siblings from 1999 to 2000?

Jamie McCarthy / Getty Images, Andrew Toth / Getty Images, Albert E. Rodgriguez / Getty Images

Hathaway, Eisenberg, and Olsen played Meghan, Kenny, and Cameron on Get Real.

Via FOX
You're Only Going To Pass This Quiz If You're Over 30
You got a lot of these wrong, so we're guessing you either weren't alive yet or weren't old enough to watch most of these shows when they were on. You really missed out — they were awesome.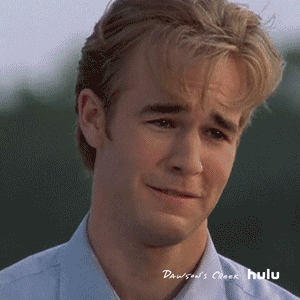 You answered a bunch of questions correctly, so either you watched at least SOME television in the '90s and 2000s or you've been giving your Netflix account a workout. Either way, well done!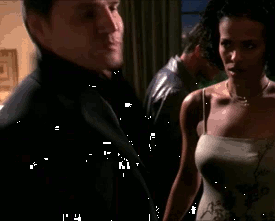 You knew the answers to SO MANY of these questions — you're basically an expert when it comes to teen shows of the '90s and '00s. Give yourself a high five.