Welcome, master logicians and cupcake enthusiasts! Below, I'm going to present you with a scenario involving cupcakes, and I'll also provide you with some clues that will help you figure it out. Then I'm going to ask you some questions.
Every answer can be figured out logically, so you shouldn't have to guess. Really. I promise.
BEN, FARRAH, MATT, and SARAH each brought a different number of cupcakes for the BuzzFeed bake sale.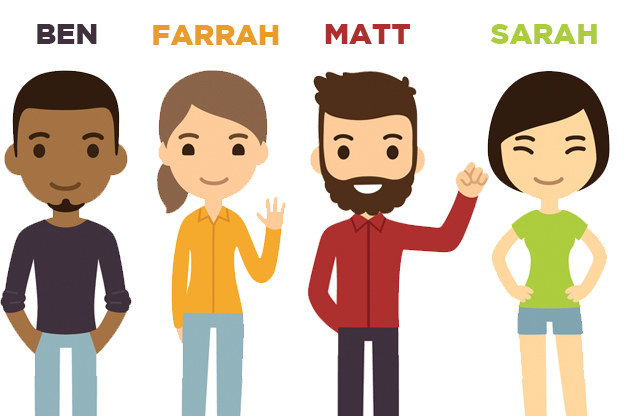 One person brought 6 cupakes, one person brought 12 cupcakes, one person brought 18 cupcakes, and one person brought 24 cupcakes.
One person only used BLUE frosting, one person only used PINK frosting, one person only used PURPLE frosting, and one person only used WHITE frosting.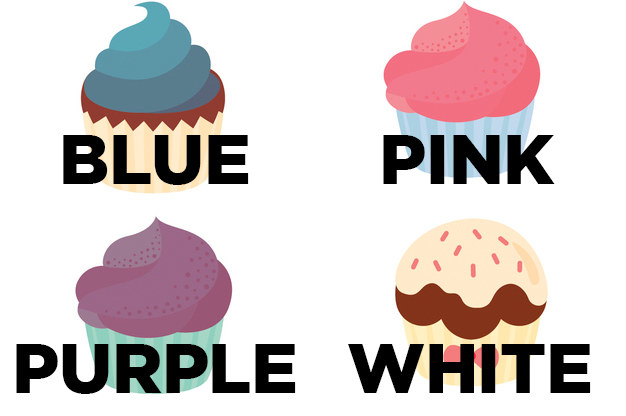 One person is from LONDON, one person is from LOS ANGELES, one person is from NEW YORK, and one person is from TORONTO.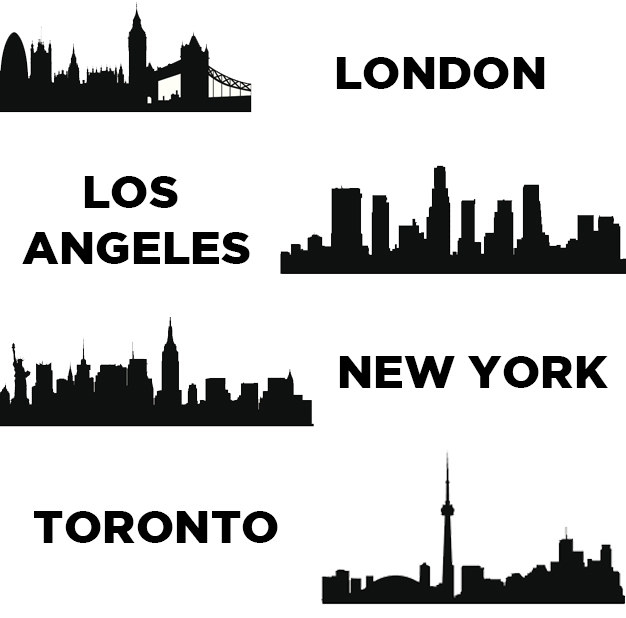 Got all that? Now for the clues:
1.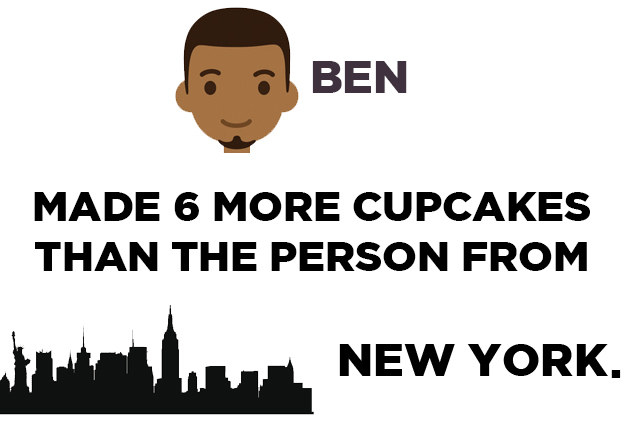 2.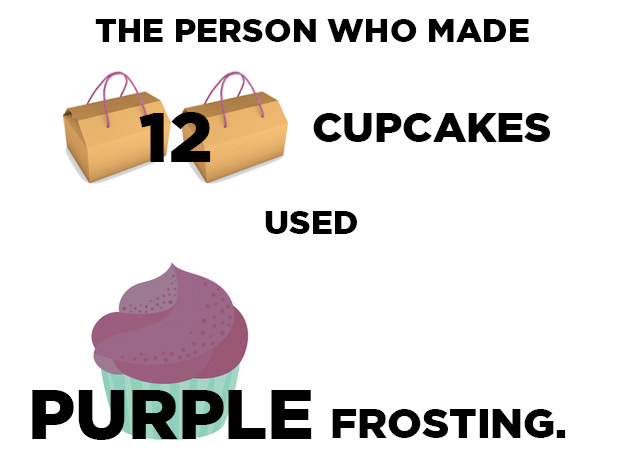 3.
4.
5.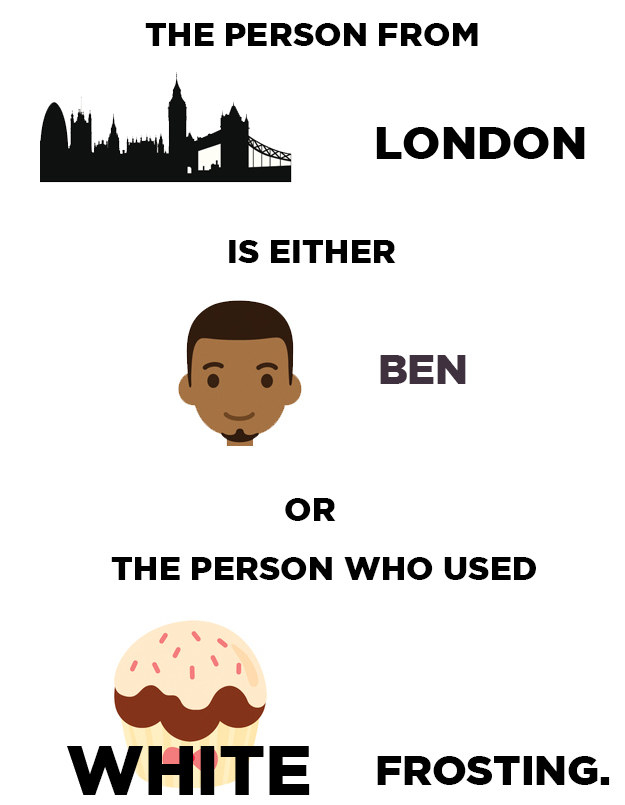 6.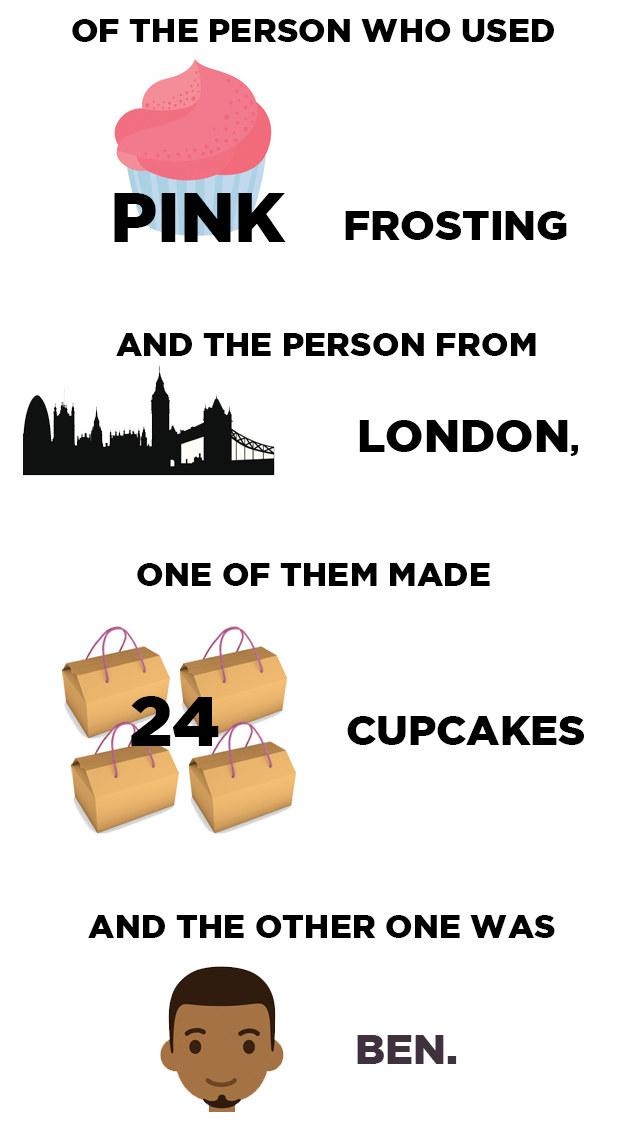 OKAY. I didn't make this easy for you, but using the clues above, try to answer the following 10 questions:
So, how'd you do? Are you craving some cupcakes now?