Y'ALL. We need to talk about a very important discovery I've made about the vegetable kingdom. SPECIFICALLY, the truth behind bell peppers, aka the most delicious vegetables of all.
As any pepper lover knows, they come in a variety of colors: green, yellow, orange, and red.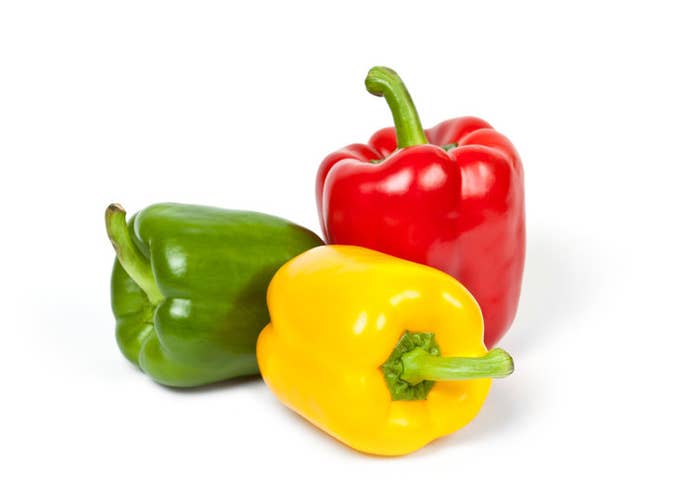 While the different bell peppers are obviously related, they taste different and are different, right? Why else would they each get their own section in the grocery store?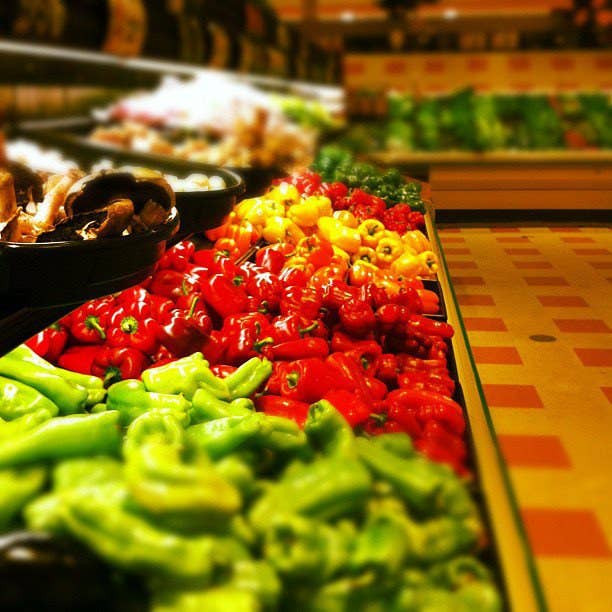 Well, little birds, I'm sorry to ruin your entire worldview but as it turns out, we've all been fed a salad of LIES.
Because you know what? ALL OF THESE PEPPERS ARE THE EXACT SAME VEGETABLE; THEY'RE JUST AT DIFFERENT STAGES OF DEVELOPMENT.
Like, if they remade 13 Going on 30 except it starred bell peppers, young Jenna would be played by a green pepper and older Jenna would be played by a red pepper.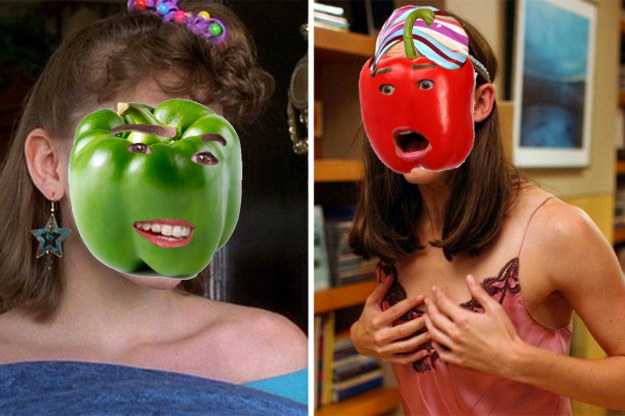 "But why do they taste and smell different?" Because when bell peppers are green, they produce the chemical 2-methoxy-3-isobutylpyrazine (try saying that five times fast), which gives off that ~plant-like smell~.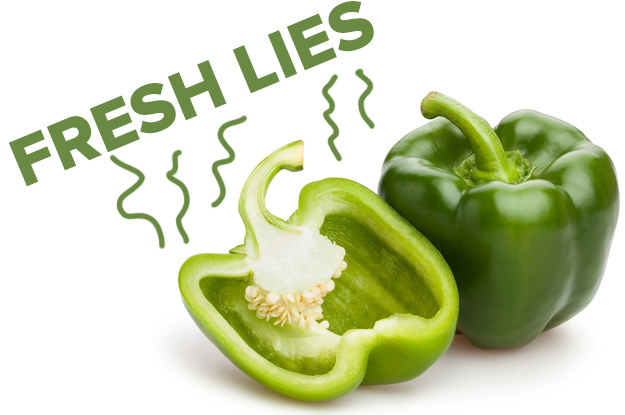 But as the pepper ripens into yellow, orange, and eventually red, it produces more of the (E)-2-hexenal and (E)-2-hexanol chemicals, which smell and taste sweeter.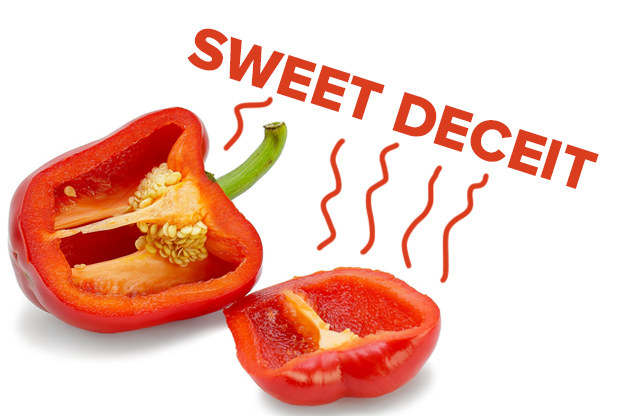 Hence, why you've been BAMBOOZLED into believing these delicious liars are different vegetables.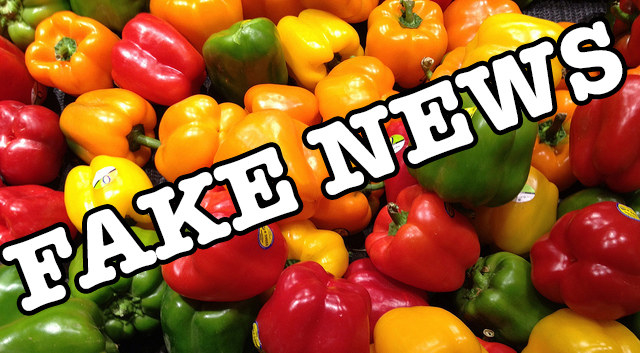 Oh, and P.S.? Green olives are just unripe black olives. (Sorry!!!)