Anyone who has ever seen Center Stage knows that it is the most perfect film ever made, called it infinity no takebacks.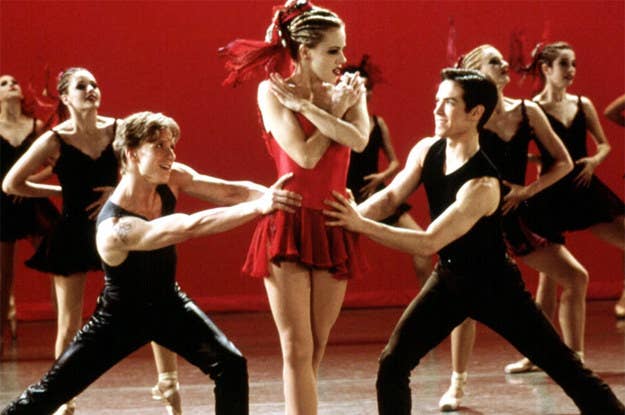 It's a delightful film about a group of ballet dancers at the elite American Ballet Academy, all trying to find love, friendship, and — dare I say it? — themselves, while also attempting to become the best dancers they can be.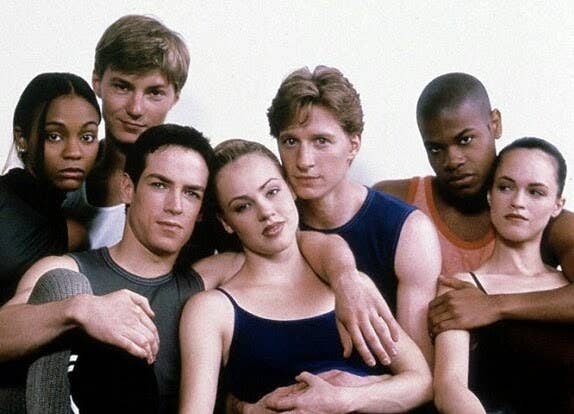 But despite being 100% perfect in every way, Center Stage also includes an ending that makes absolutely no sense.
All right, so: Jody Sawyer is a very pretty and very enthusiastic dancer, but she's got ~bad feet~ and her turnout is terrible.
Jody is SO terrible (supposedly) that Peter Gallagher's Eyebrows tell her that she won't be cast in the year-end showcase, which is B-A-D bad for Jody's ballet career.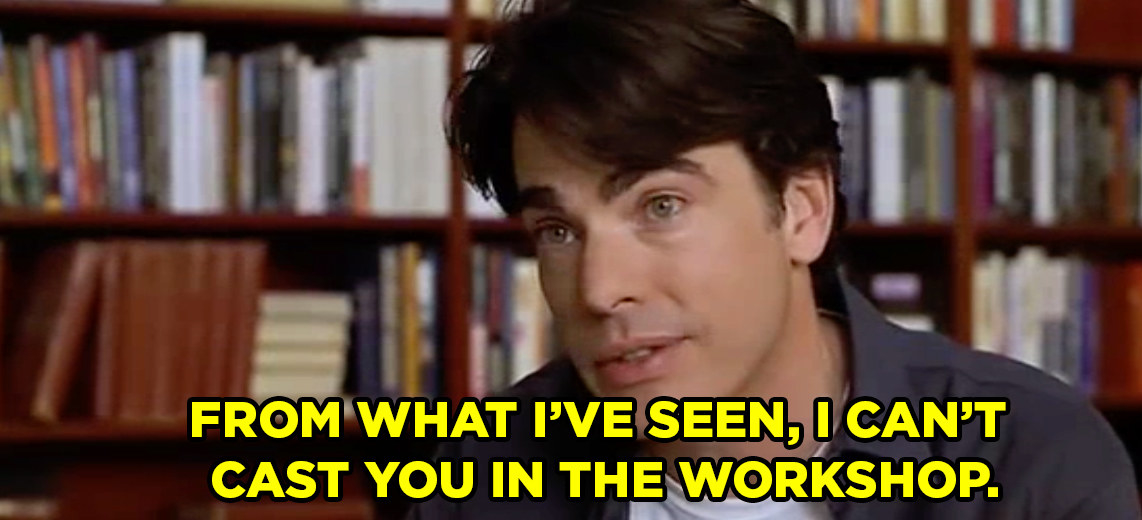 BUT! LUCKILY! Rebellious ballet star Cooper Nielson is ALSO putting together a show for the showcase, but his show is all alternative and is, like, gonna bring ballet TO THE PEOPLE, and he wants Jody to star in it! Phew!
It's made clear in the film that Cooper's show is for the losers of the American Ballet Academy who aren't good enough to be in the "real" showcase, which is why Jody is cast in the lead role. Oh yeah, and she and Cooper totally bone earlier in the movie.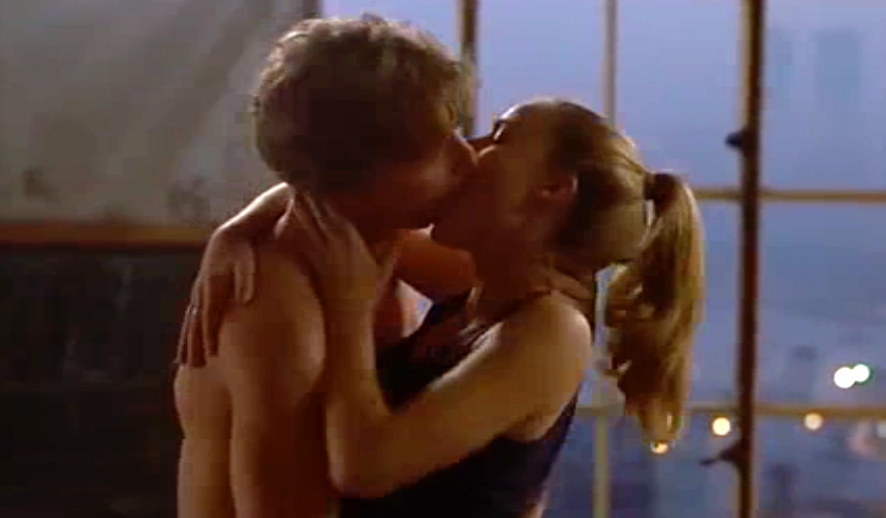 However! Also cast in Cooper's alternative ballet is Charlie — who, up to this point in the film, has been a standout at the Academy, with everyone praising his skills and artistry.
So why would Charlie be demoted to Cooper's alternative ballet? Wouldn't Peter Gallagher's Eyebrows want the best dancers in the main showcase?
Also, Cooper's show includes many, many background dancers. Just how many students got demoted to the loser ballet, exactly? If there are so many terrible students, why was Jody the only one singled out? None of this makes any sense at all!
And yet! And yet. Even though this plot point is ridiculous, it allows for the greatest dance sequence of all time, in which Jody's two romantic interests dance-fight over her while Jamiroquai plays in the background.
Sure, a lot of the scene transitions happen INSTANTANEOUSLY, despite requiring significant costume, hair, and makeup changes. And no, that doesn't make any sense, either.
So bless this film for being the greatest movie ever made and for refusing to shackle itself to such silly concepts as "logic" and "realism." Center Stage is perfect in its own way.
Oops. Something went wrong. Please try again later
Looks like we are having a problem on the server.
Just how perfect is Center Stage?
More perfect than perfect, like perfect times a million.

It's no Step Up 2: The Streets, but it's pretty good.