After a two year hiatus, Sherlock finally returned with a highly anticipated one-off Christmas special (sort of) set in Victorian England.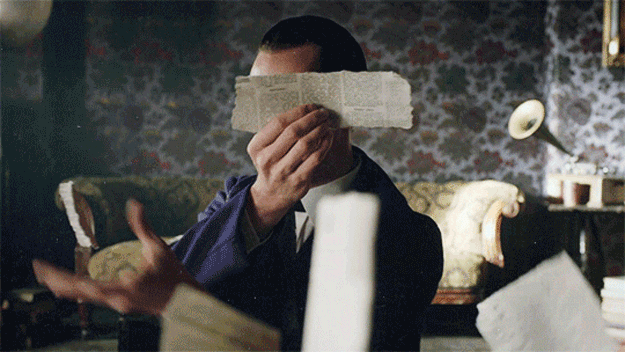 One thing, however, can be deduced: No one, and I mean NO ONE, was more excited about the special than BBC Three, which proceeded to live blog the entire endeavour.
Its official Twitter and Tumblr feeds are a gift to humanity.
It was just as dead as we were in the countdown towards the episode.
It was there for us, providing words of wisdom and blankets of shock.
Once it began, it had gifs and memes for any and every occasion.
It understood the importance of purple to the fandom.
And engaged in some flirty and otherwise mildly suggestive banter with BBC One.
It knew when it needed help.
And asked for it when it all got too much.
And was generally as much of a mess as we were by the end of the 90 minutes.
This post was created by a member of BuzzFeed Community, where anyone can post awesome lists and creations.
Learn more
or
post your buzz!