For those who haven't heard, some fans of India's big bhai Salman Khan recently started a Mumbai restaurant in tribute to him. Naturally, we had to go check it out ASAP.
Sunday, Mar. 15, 2:05pm: We arrive at the visibly packed restaurant and join a cluster of people already waiting to be seated. We ask for a table for the 6 of us and are told there is an hour's wait.
AN HOUR. DESPITE IT BEING 2:05PM. Clearly, bhai is great for business.
Like all the ardent fans we're surrounded by, we aren't backing down. Our wait begins.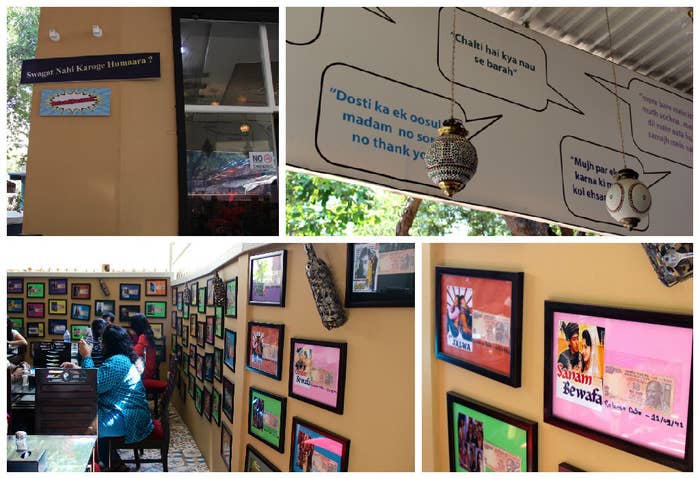 While we wait, we begin scanning the decor. It becomes evident quickly that the showrunners behind Bhaijaanz have a deep adoration for Salman Khan and an impressive eye for detail. Iconic Sallu quotes welcome patrons to the restaurant, two entire walls are plastered with bhai's movie posters, and each poster is accompanied by a ten-rupee note, the serial number of which matches the release date of the movie.
Holy wow.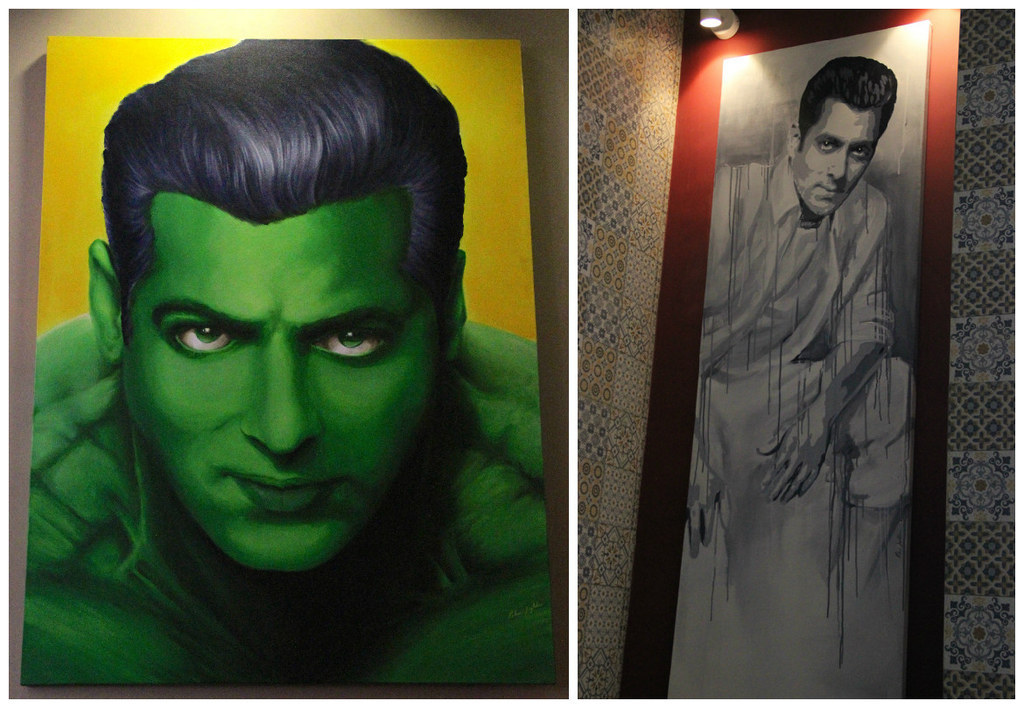 A few walls are adorned by paintings made by the owners' pal, Rohan Jadhav, himself a huge fan of Mr. Khan. In one painting (no prizes for guessing which one), Sallu bhai is fashioned after The Hulk. The painting is adoringly and adorably titled "Being Superhuman."
2:10pm: Already peckish, we glance at the menus. Pun game STRONG, guys.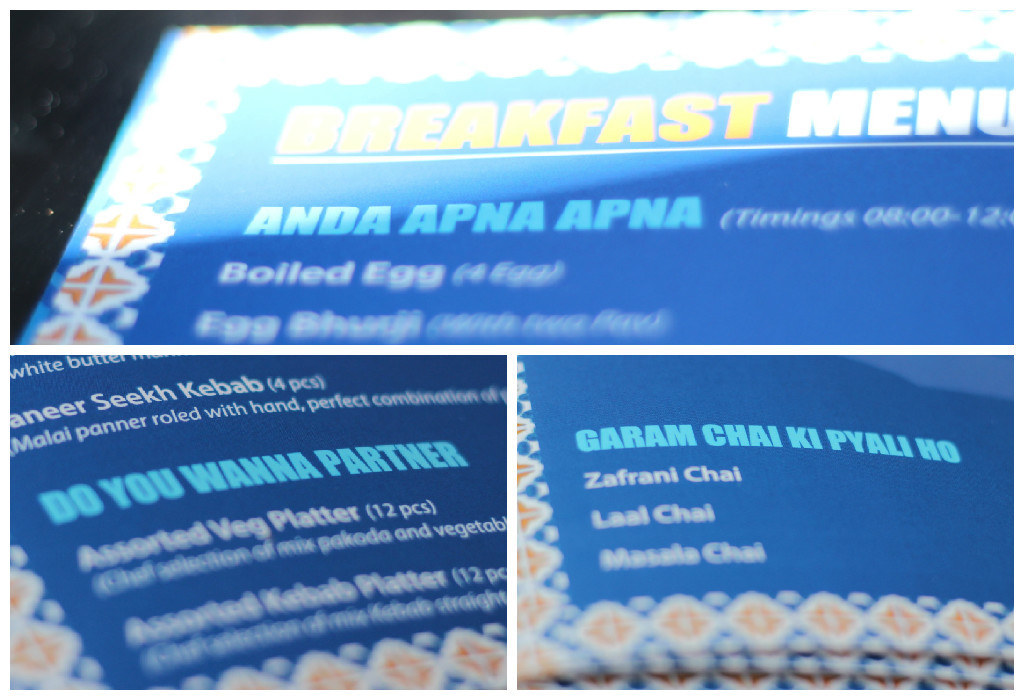 2:20pm: Another group arrives, and they are told they have to wait 90 minutes for a table. NINETY MINUTES. At 2:20pm!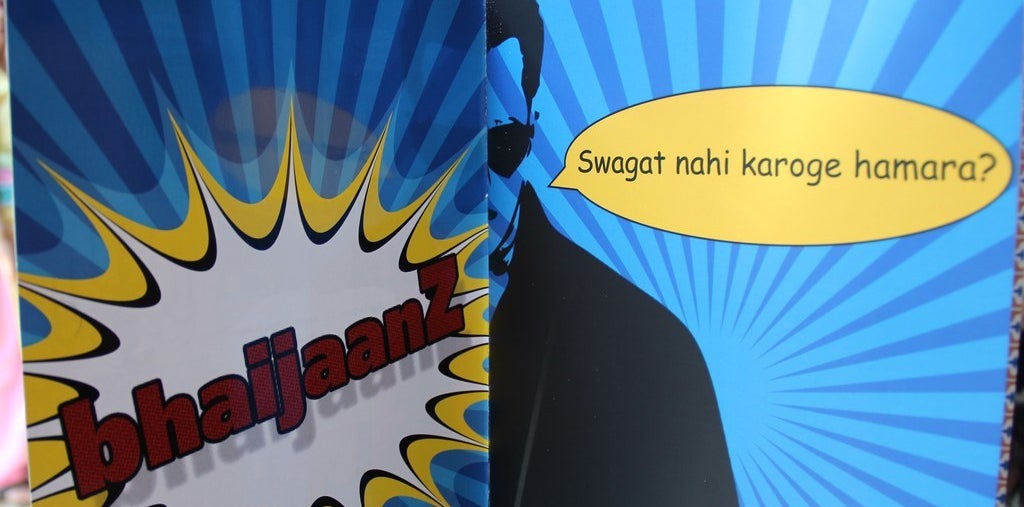 2:32pm: We're ravenous and we consider walking over to "All Izz Well," another much less popular Bollywood-inspired eating spot down the street. Then we remember the point of this excursion and wait while our stomachs begin digesting themselves, surrounded by wafts of delicious Mughlai food. #CommittedJournalists #OrCommittedBhaiFans #YouWillNeverKnow
While we wait, some of these patrons say some fascinating things. Like good journalists, we take note.

2:40pm: We strike up a conversation with a dude in a Being Human t-shirt, suspecting, based on his attire, that he mayyyyyy have something to do with management. Turns out he, along with some of his closest friends, owns the joint. Tabrez, Zafar, Sohail, Rahul, Khurshid and Govind have known each other since college, where they were engineers. They've been huge Salman Khan fans since way back then and have known that at some point in life, they wanted to do something in his name.
So here we are.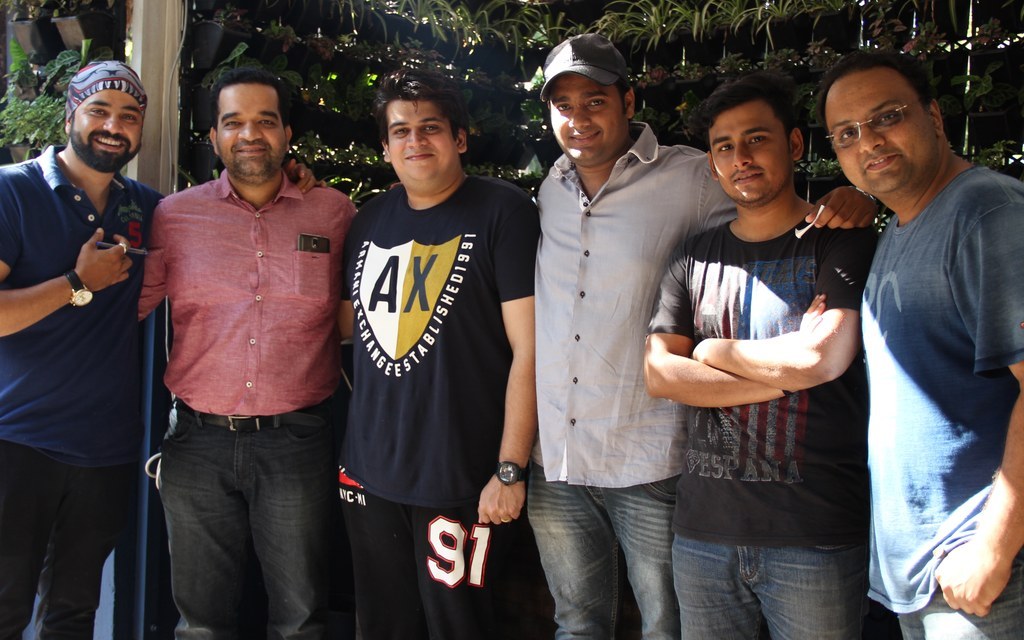 2:42pm: We're seated! After some deliberation, we order kababs and wraps and butter chicken and naan. Yes, we were starving, and we like to think bhai would approve of such reckless abandon.
While we wait on our food, Sohail takes us on a tour and shows us the sights. Here are 9 things we learnt about Salman bhai while we were there:
1. Salman likes to interact with his fans from the balcony of his iconic house on Bandstand in Bandra.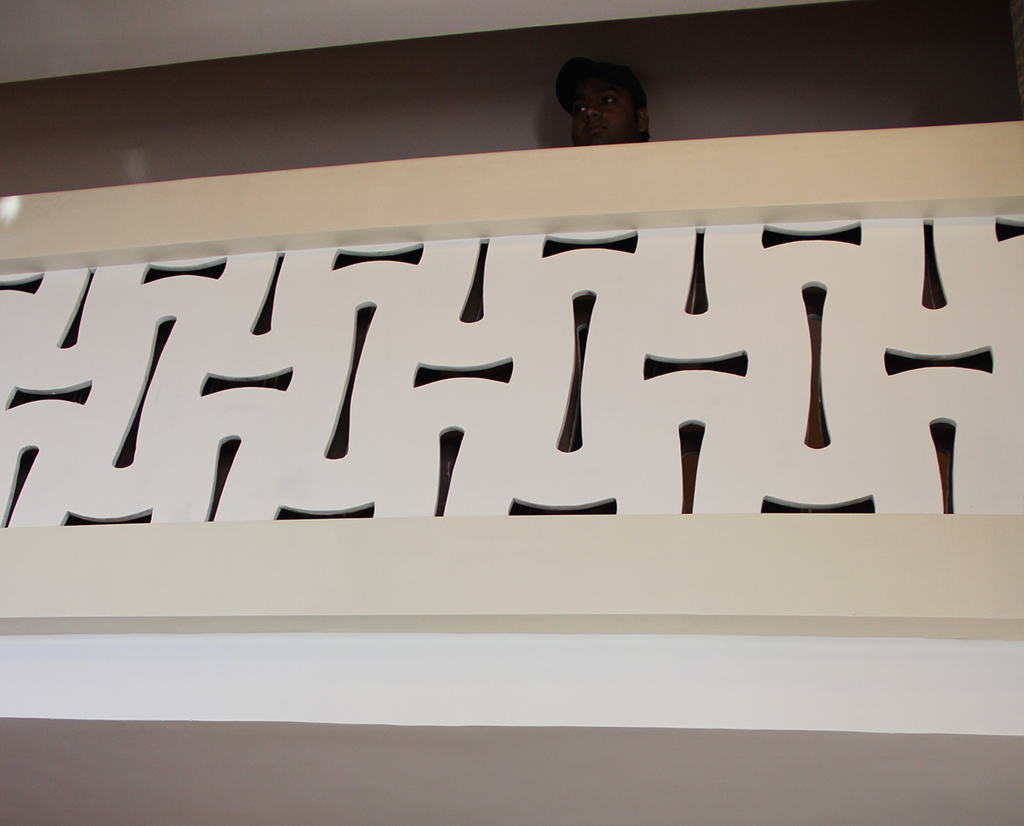 So Bhaijaanz made an exact replica of it on the second level of the joint.
2. Sallu bhai's passions include cycling.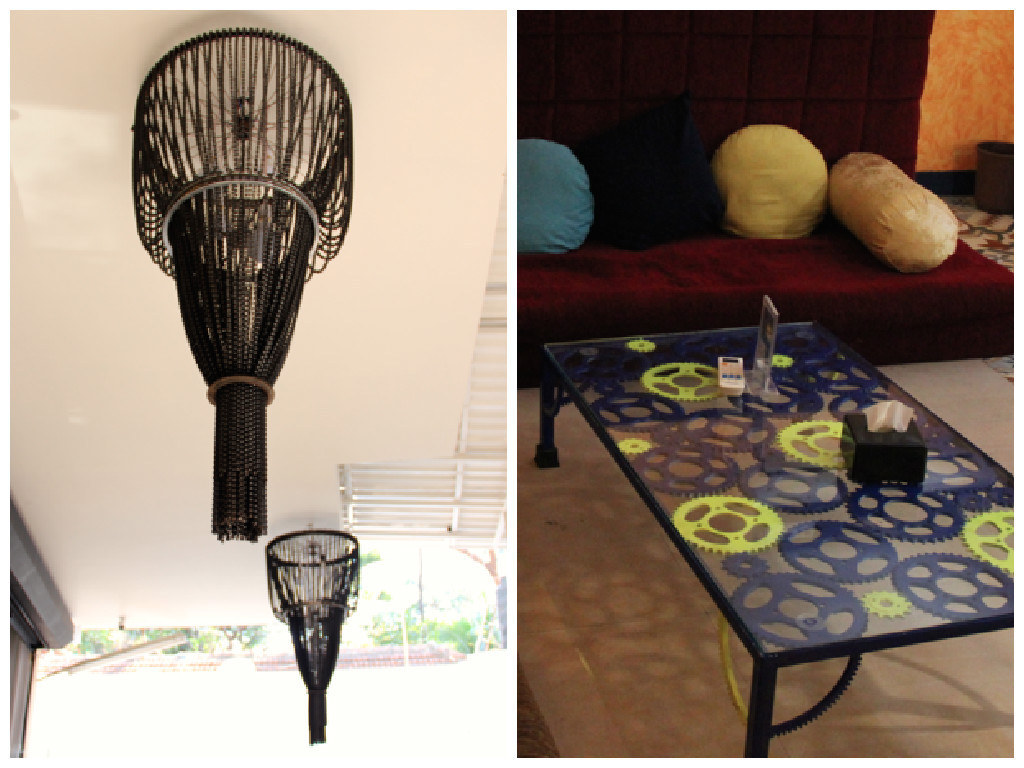 Bhaijaanz incorporated this put making chandeliers out of bike chains and coffee tables made of cycle gears.
3. His choice of poison is Bacardi rum.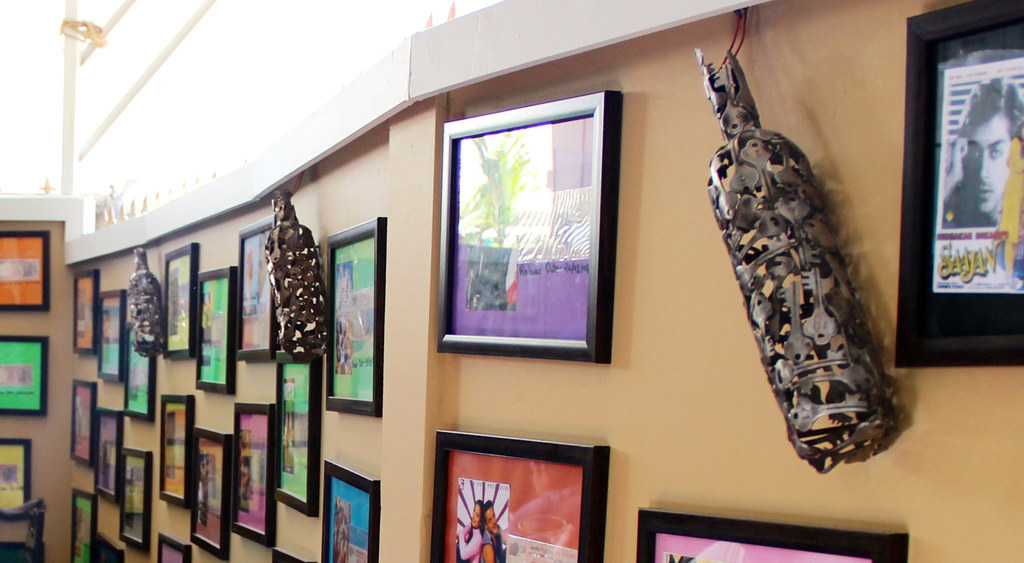 While Bhaijaanz doesn't have a liquor permit yet, they incorporated this quirk by making sculptures out of keys, shaped like bottles of Bacardi.
4. Something really close to Salman's heart is his lucky bracelet that was gifted to him buy his dad. He attributes all his success to this turquoise stone on a silver chain.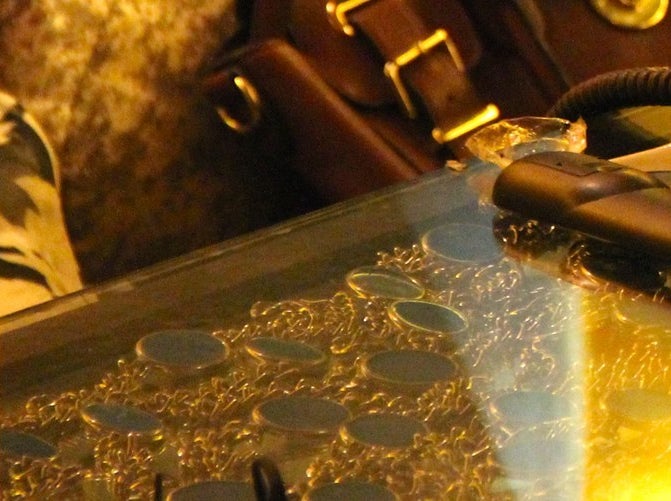 Bhaijaanz considered having each waiter wear one on his or her wrist, but didn't want to be disrespectful to their hero. They stuck a ton of replicas in a glass coffee table instead.
5. He's had loads of iconic hairstyles, copied by thousands of his fans before all his Eid releases.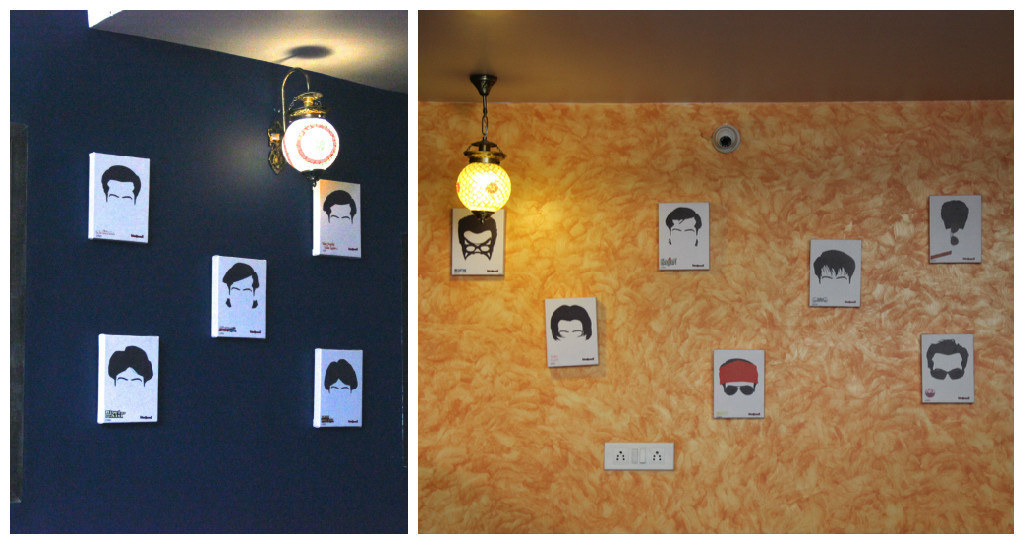 7. We learned that bhai loves Moroccan tiles, obviously making it the the preferred flooring.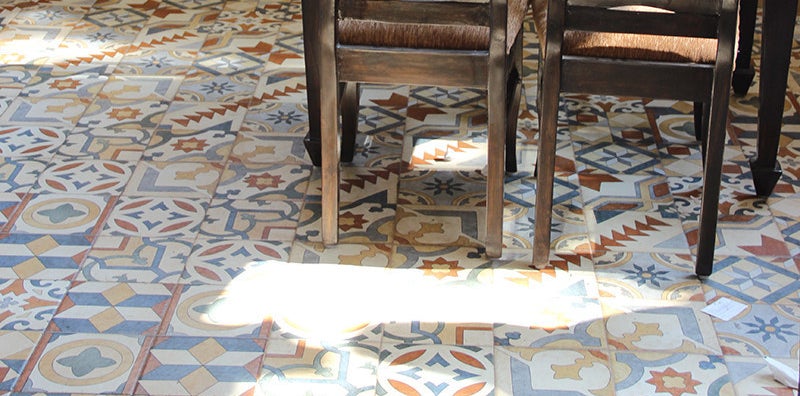 8. We learned the release date of each and every Salman movie.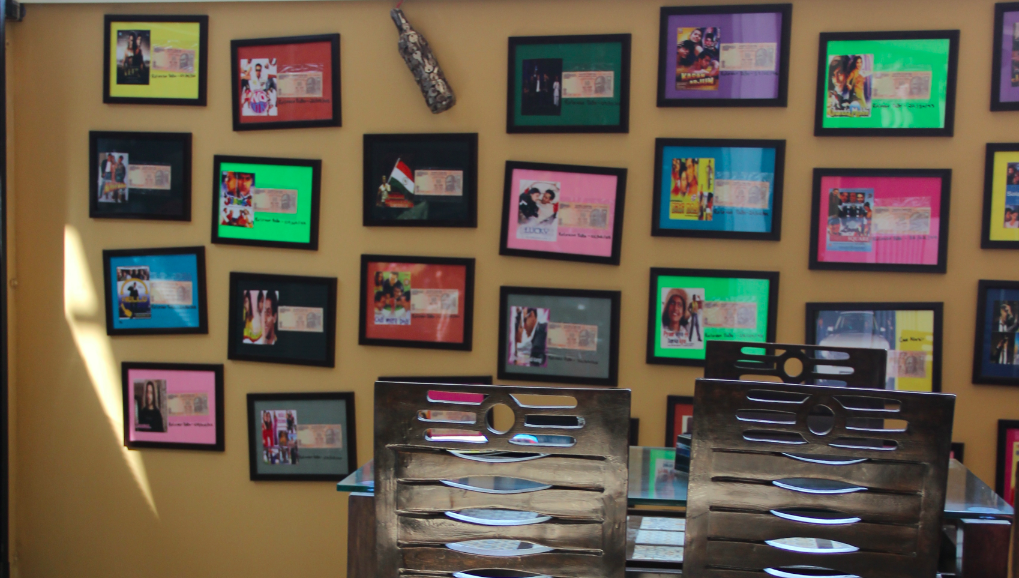 AND each movie's poster was framed alongside a 10 rupee note on which the serial number matches the corresponding movie's release date.
3pm to 3:10pm: We wait. Like us, everyone else at the restaurant is also in a state of awe at the intricacy of devotion on display. There are couples and families and groups of friends. Diners' ages range from infancy to the white-haired. There are mini-skirts at this restaurant and there are burqahs.
9. And we learned that Bhaidom transcends all demographic divides.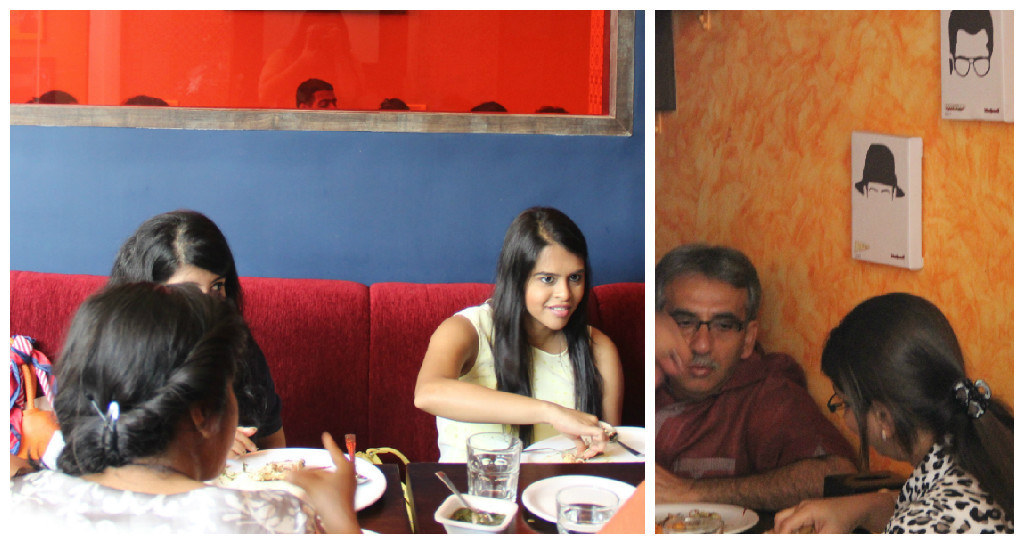 3:10pm: Our food arrives. It isn't mind-blowing but, let's be real, nobody is here for the food.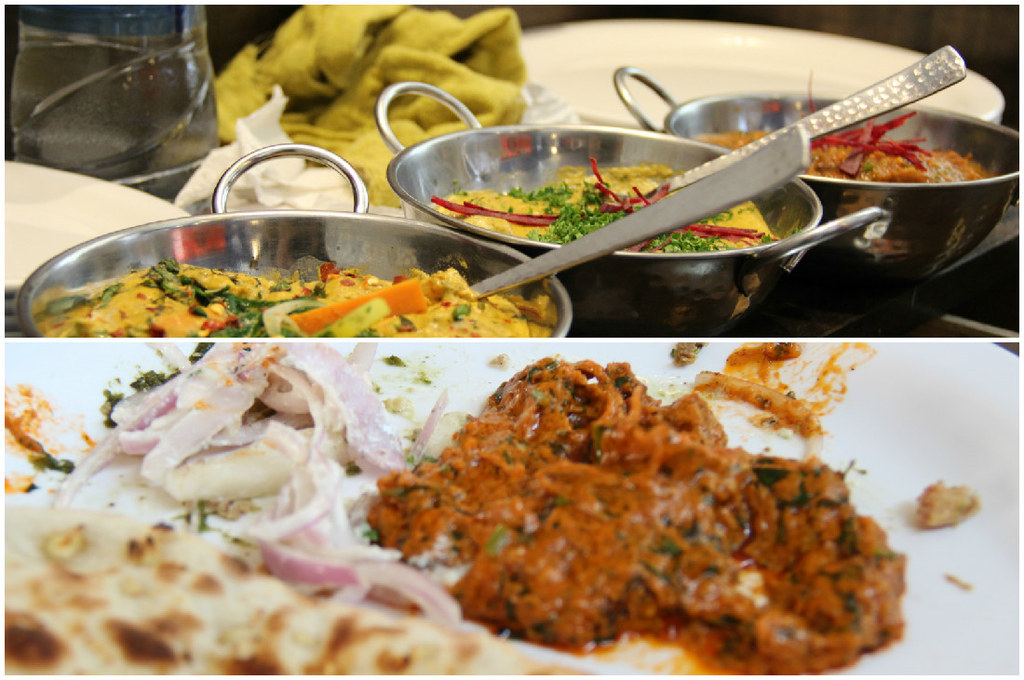 Nah, it's clear from a glance around the packed week-old establishment that all these wide eyes and cameras flashing are here solely for the love of bhai, a phenomenon beyond all understanding.