It's heating up in the Inferno.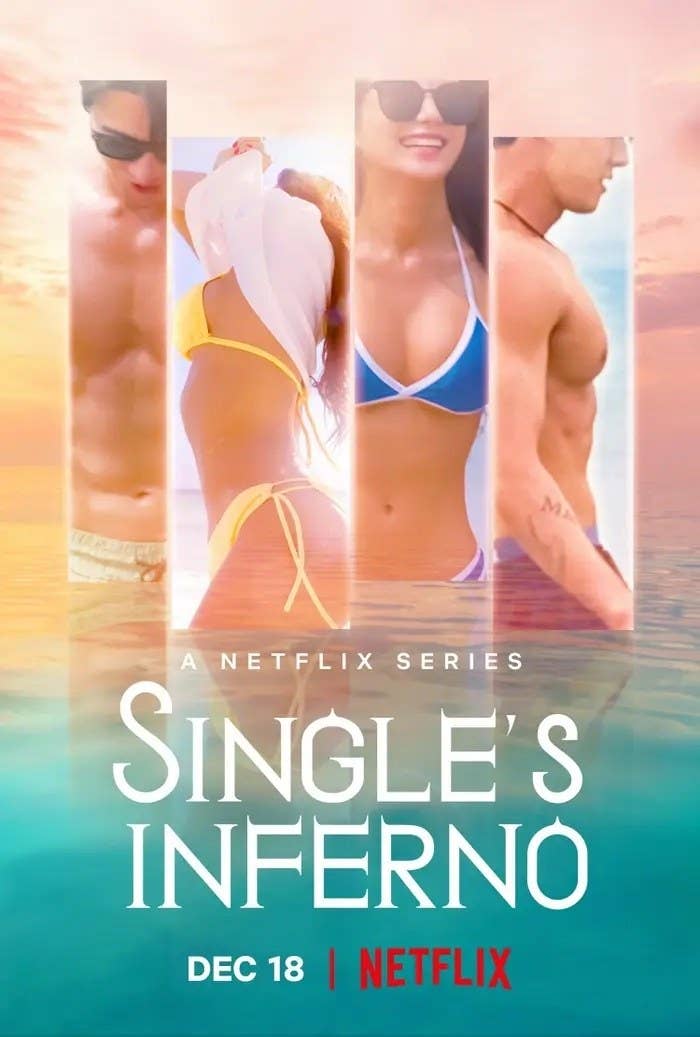 Episode 6 picks up where Episode 5 left off: with the new singles going on dates with the people of their choosing.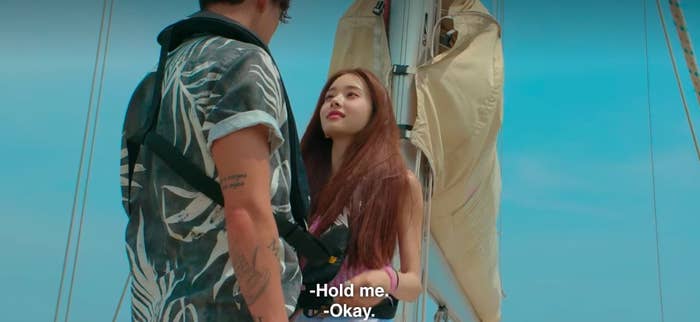 And others are left in the Inferno, alone with their thoughts and feelings.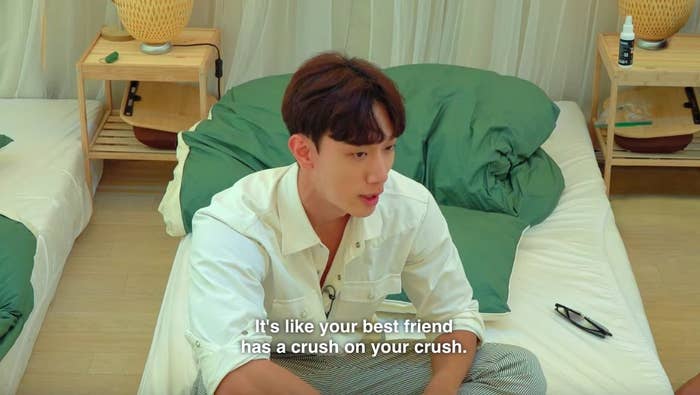 While Hyun-seung and Ji-a seem to be hitting it off...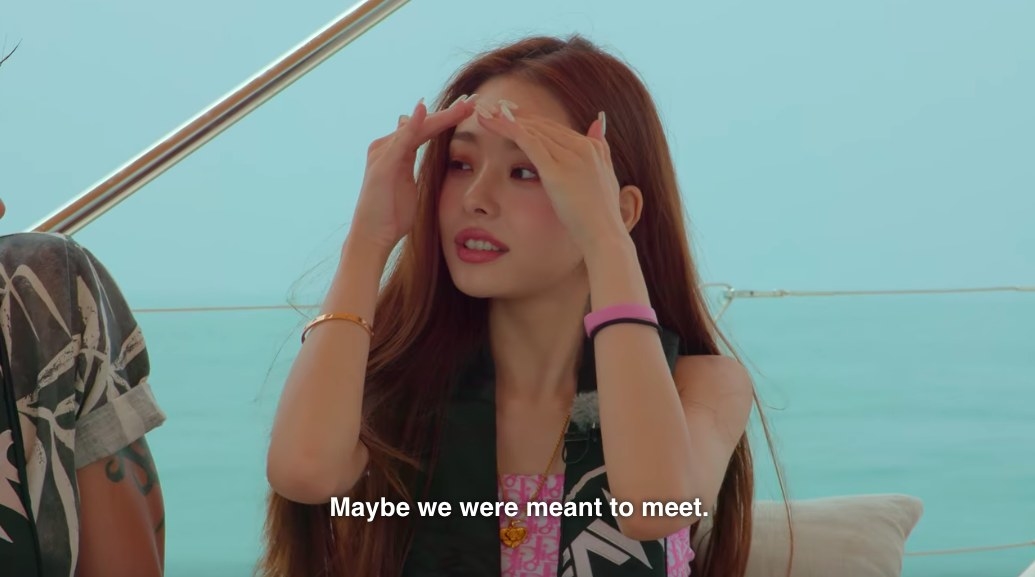 ...Se-hoon and Min-ji quickly realize that they have nothing in common.
And Jun-sik and Su-min seem to struggle to find things to talk about.
While Hyeon-joong and Si-hun are missing Ji-a...
...she doesn't seem to be thinking of either of them.
Despite all their differences, Se-hoon says he actually had fun with Min-ji.
And Hyeon-joong, tired of keeping it in, has a question for Hyun-Seung: WHY?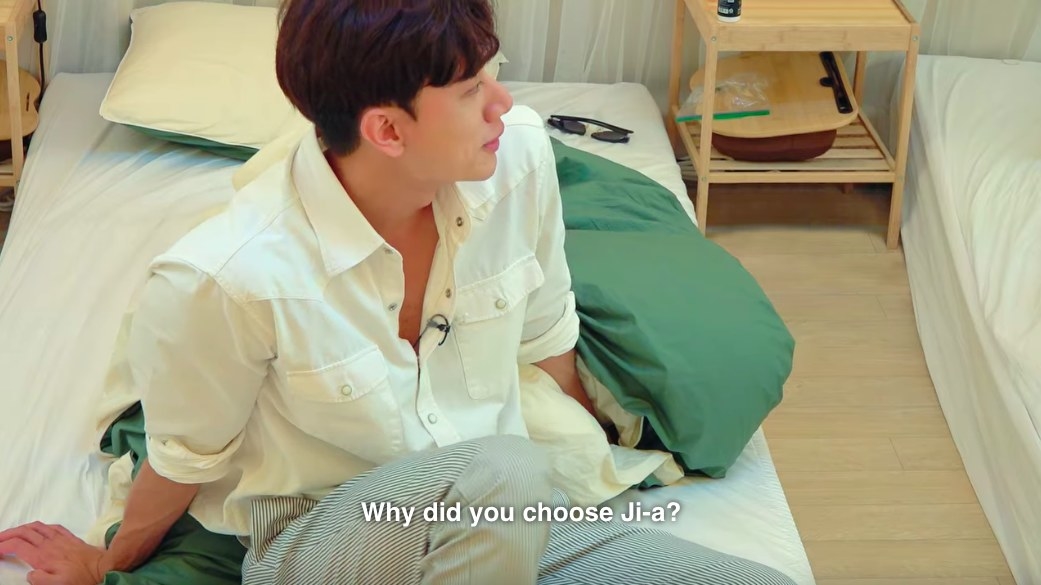 Then he goes to seek Ji-a out, ready to make his presence known again.
And in case Ji-a forgot, he reminds her: He is a puppy. Her puppy.
Jin-taek and So-yeon are getting cozy again, making it seem like they're back on.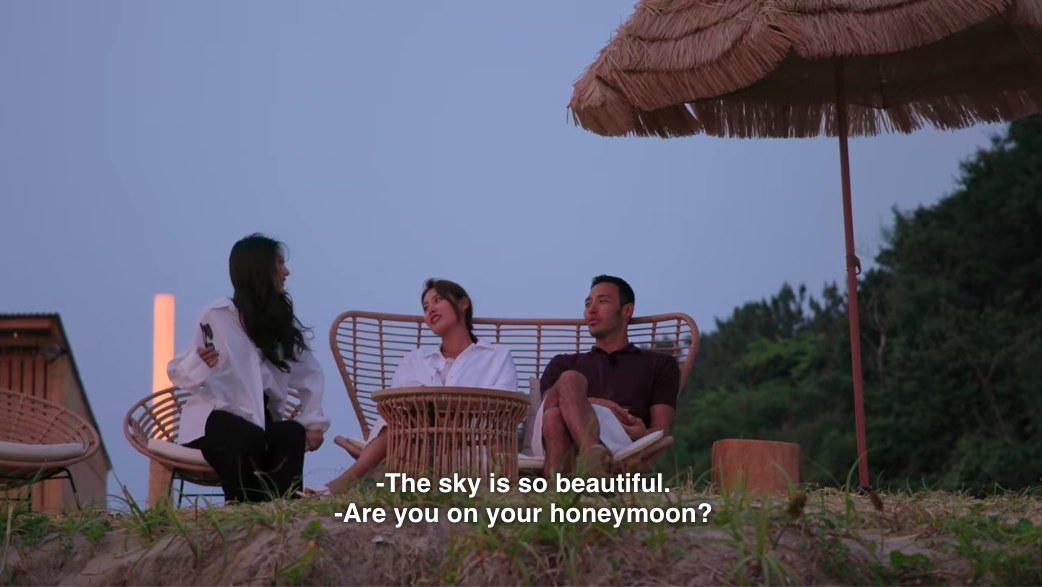 But the sunset isn't the only thing in view. Si-hun is pacing back and forth a few meters away.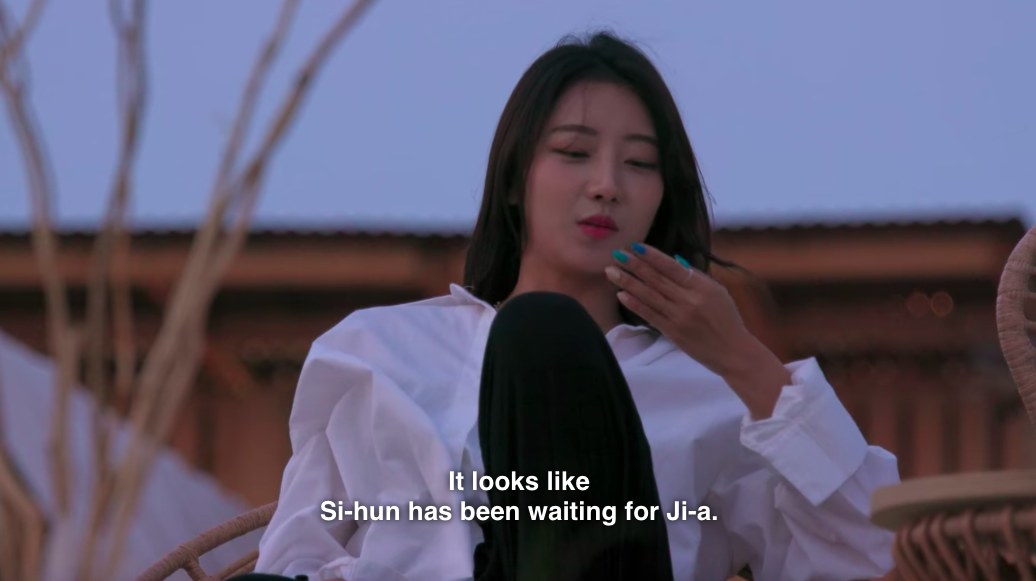 When he finally catches her, he asks her if she's made her mind up yet.
And yeah, Hyeon-joong does talk about Ji-a a lot.
Ji-a says she's not ready to make a decision yet, but asks Si-hun what he'd do if she didn't choose him.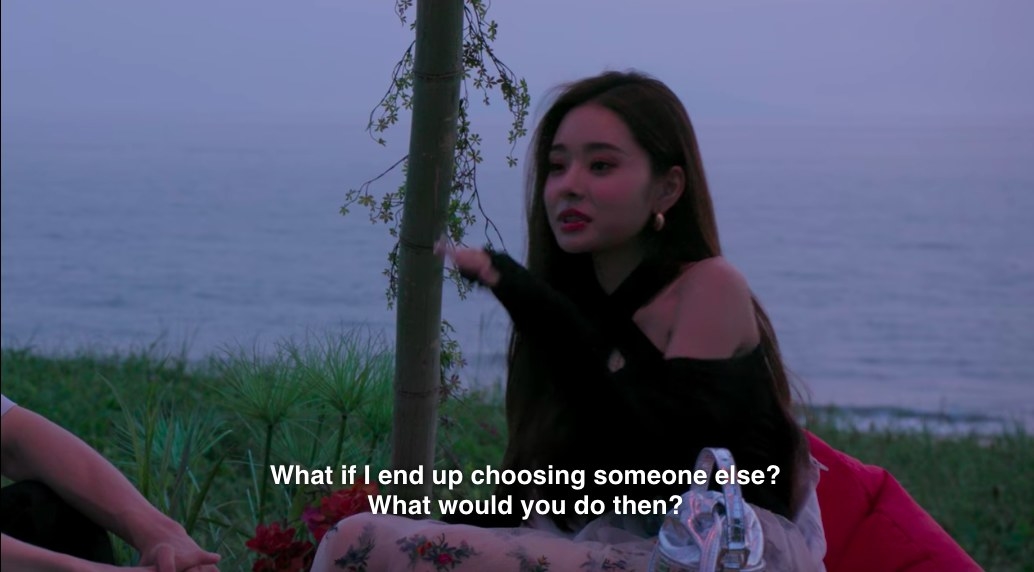 Ji-a says she wishes she could tell him how she feels, but she can't. So he asks her to use her eyes.
And Si-hun has his answer.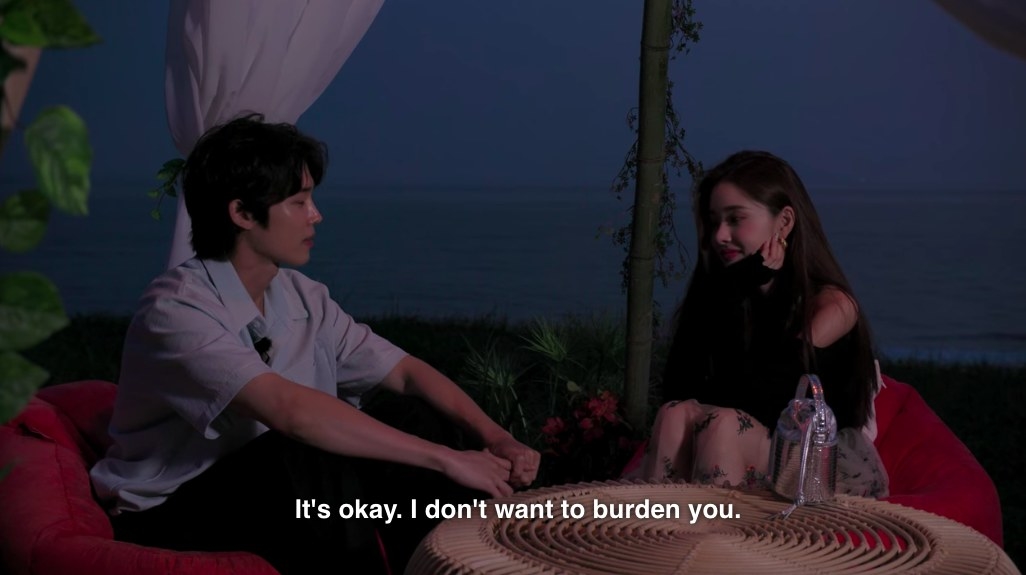 But that doesn't mean he's happy with it.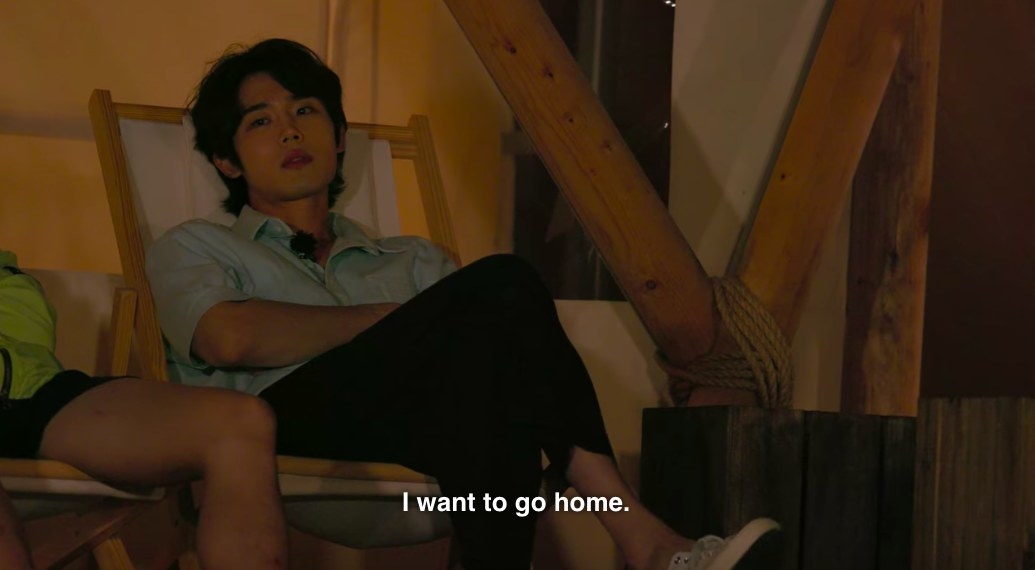 Meanwhile, Ji-yeon is feeling rejected as she watches Jin-taek and So-yeon bonding.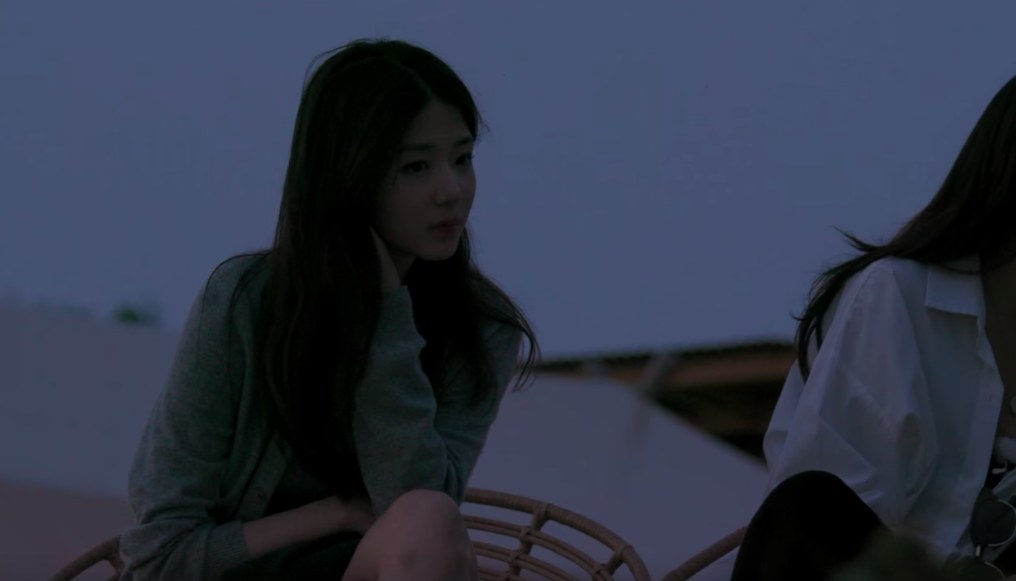 Later, Ji-yeon vents to Ji-a about Jin-taek not paying her any mind since their date in Paradise.
The announcer says it's time for the newcomers to drop postcards in the postboxes of the person they're interested in.
Hyun-seung goes straight for Ji-a's postbox.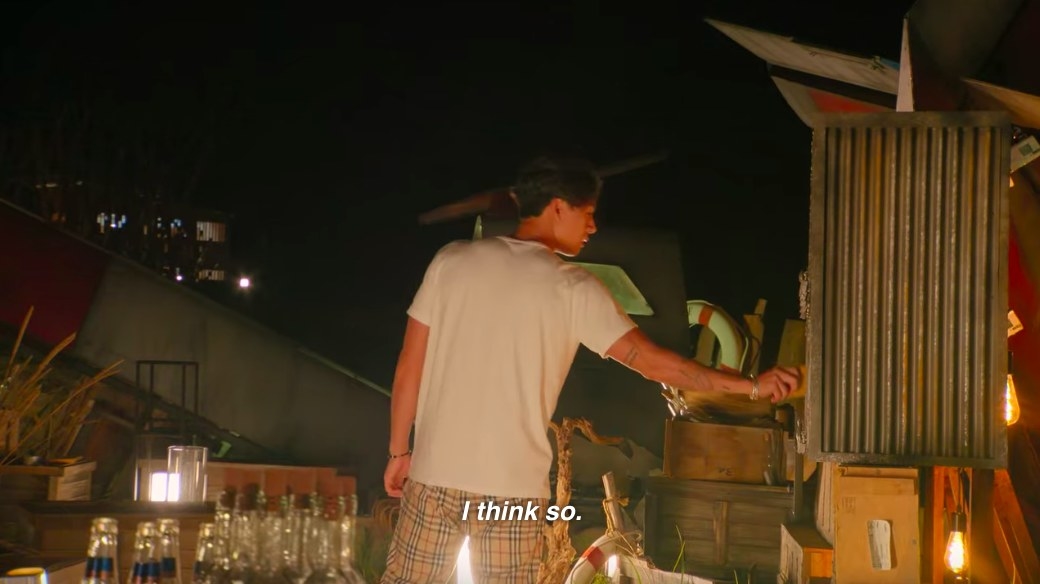 And the tables have turned for Se-hoon, who has been chosen by both new girls.
The next morning, the singles are called down to the beach.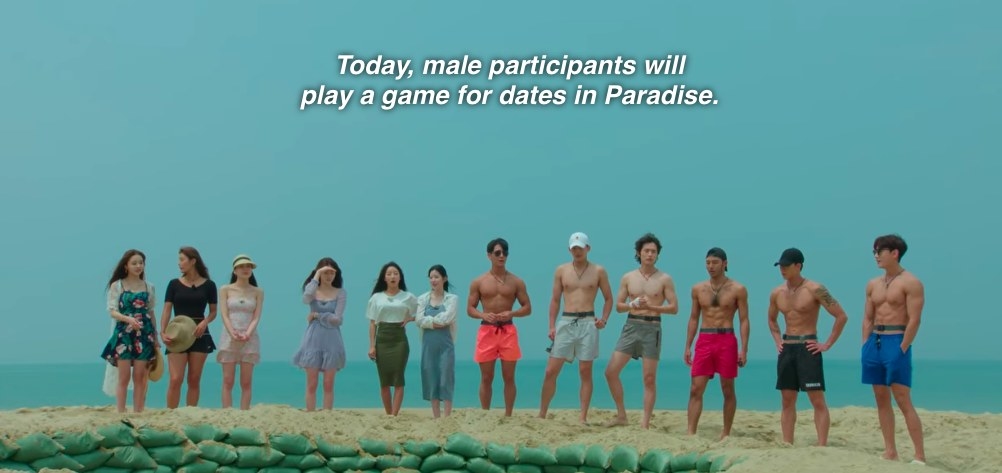 And the girls really wanna go.
The men need to push each other out of the mud pool. The last three remaining will get to go to Paradise with dates.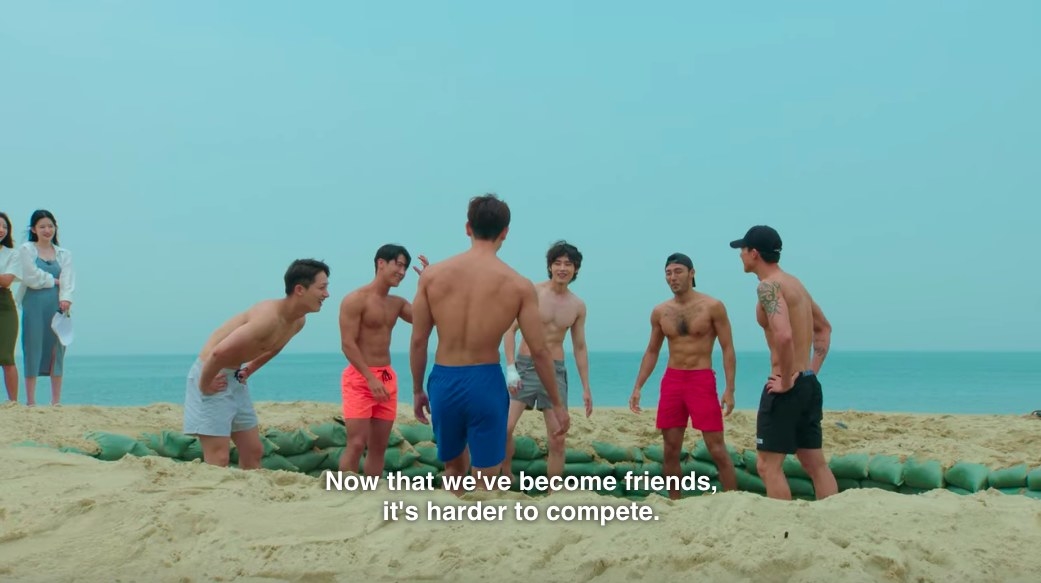 The girls seem a little worried about the men hurting their pride.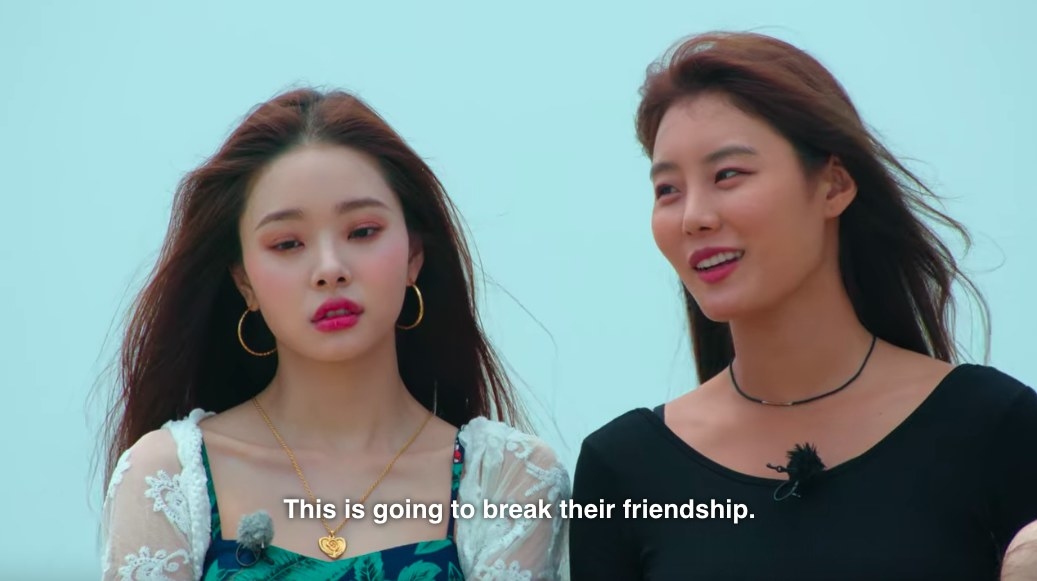 As expected, Hyeon-joong goes straight for Si-hun.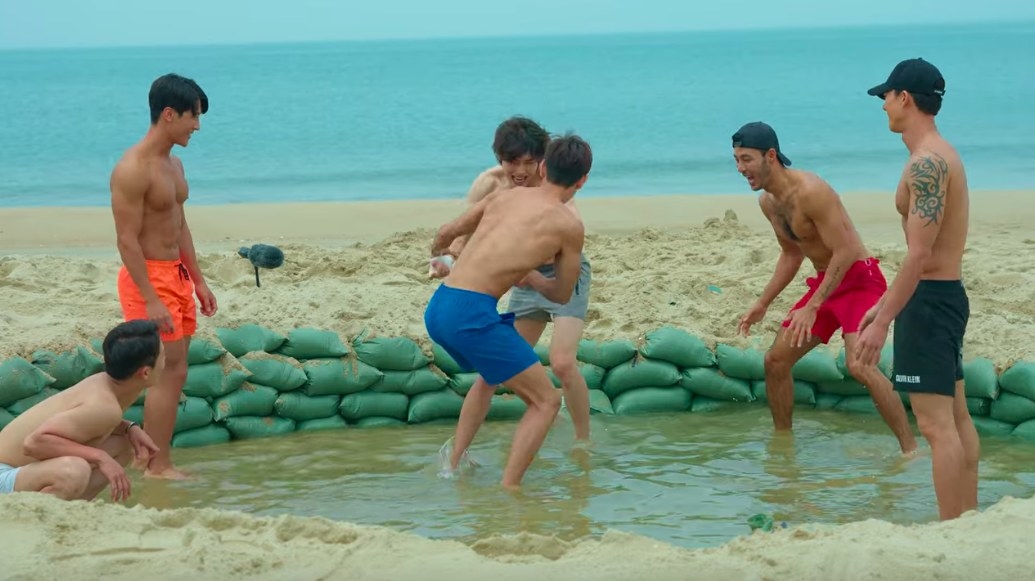 But suddenly, everyone is teaming up on Hyeon-joong and tossing him out, leaving Si-hun cocky.
Si-hun goes for Hyun-jeung next, even calling on Jin-taek for help.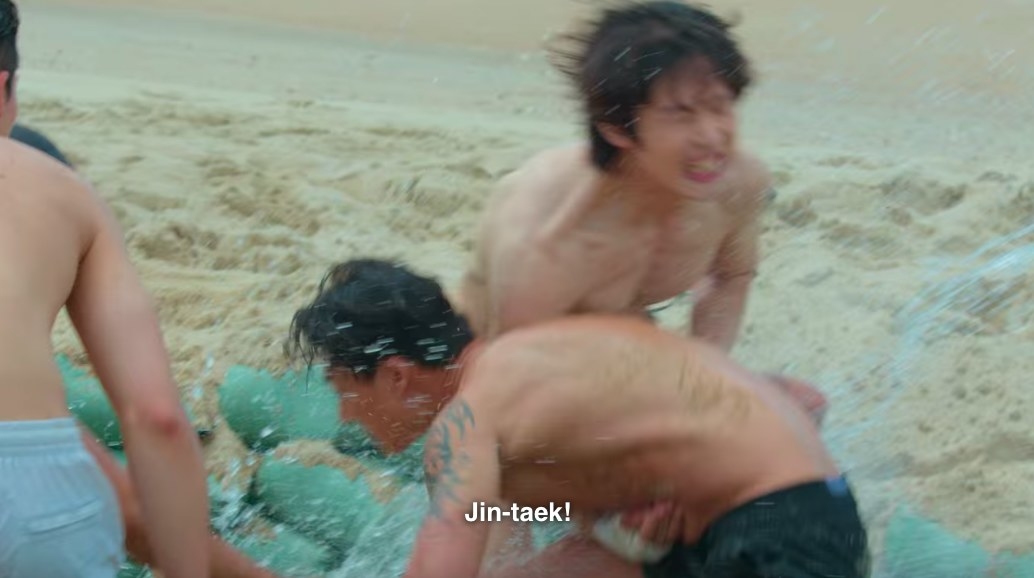 And the women are both horrified and entertained.
Despite their best efforts, Hyun-seung is unflappable.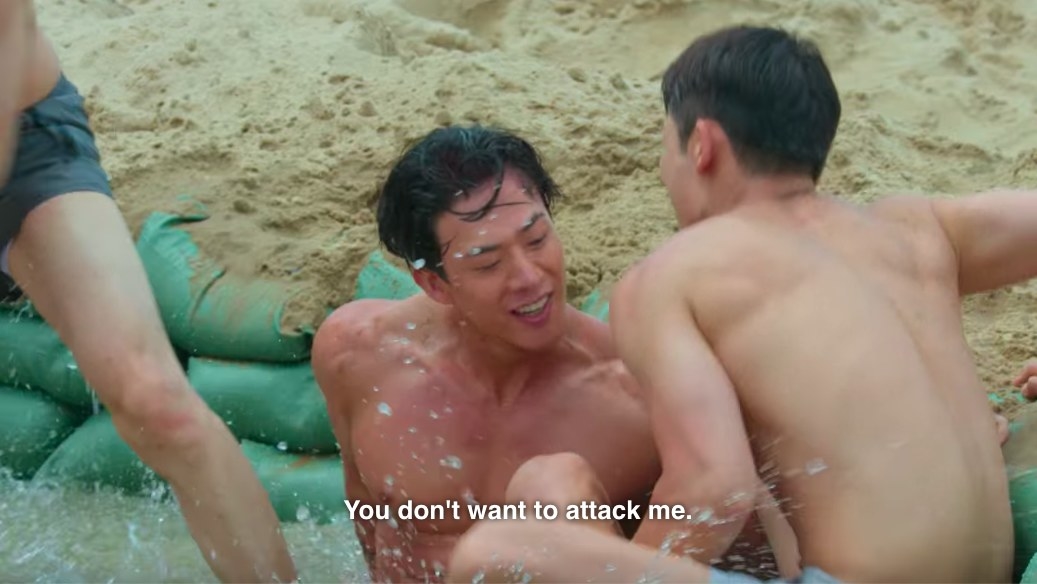 So Si-hun goes for Jun-sik next, but he doesn't succeed. Then Se-hoon attacks Si-hun, throwing him out of the pool.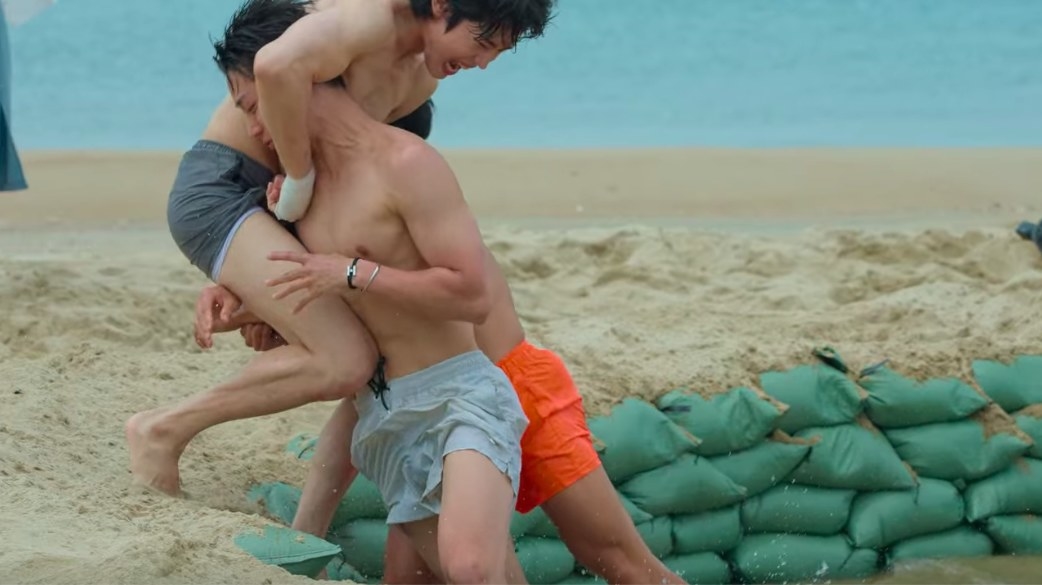 Hyun-seung and Jin-taek get Jun-sik out next...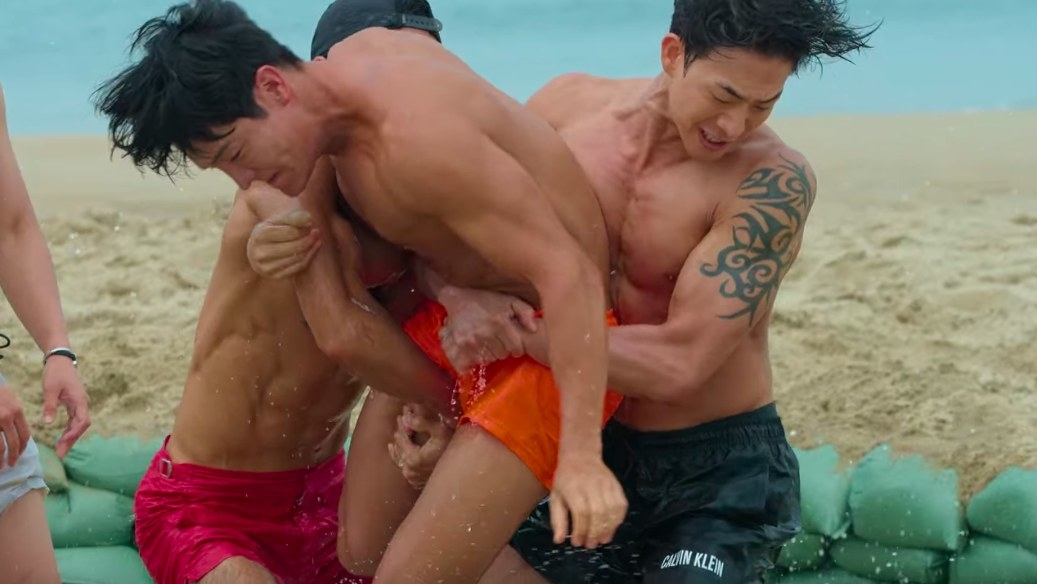 ...but then Hyun-seung goes for Jin-taek, tossing him out.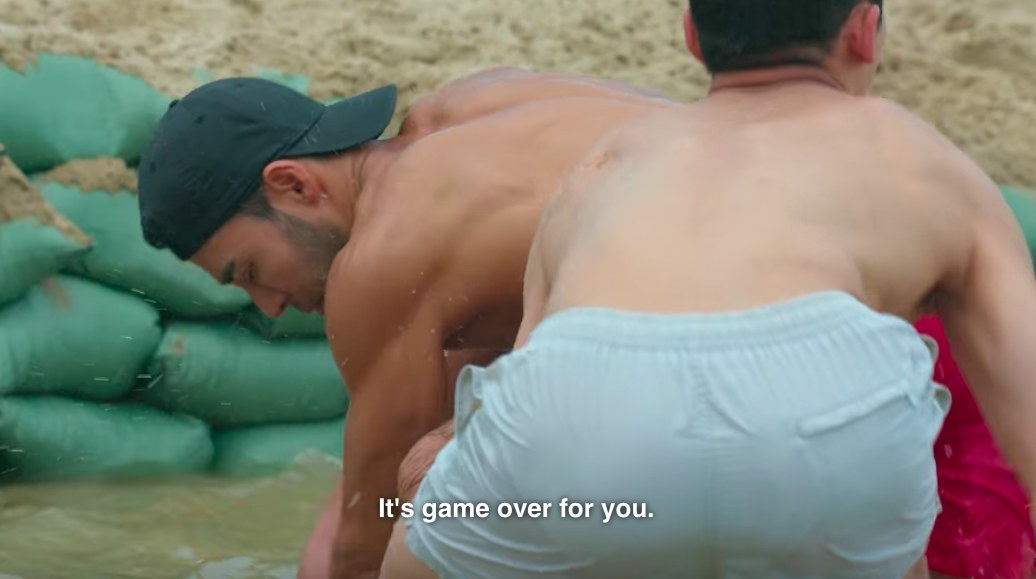 Now it's down to Hyun-seung and Se-hoon, and it's a tough battle.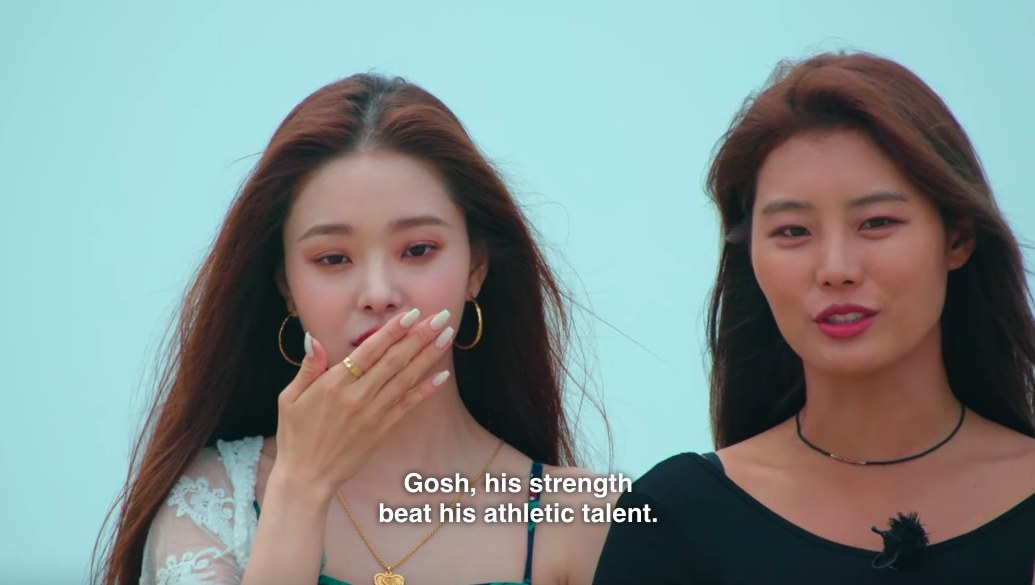 But Se-hoon eventually tires out, and Hyun-seung emerges victorious.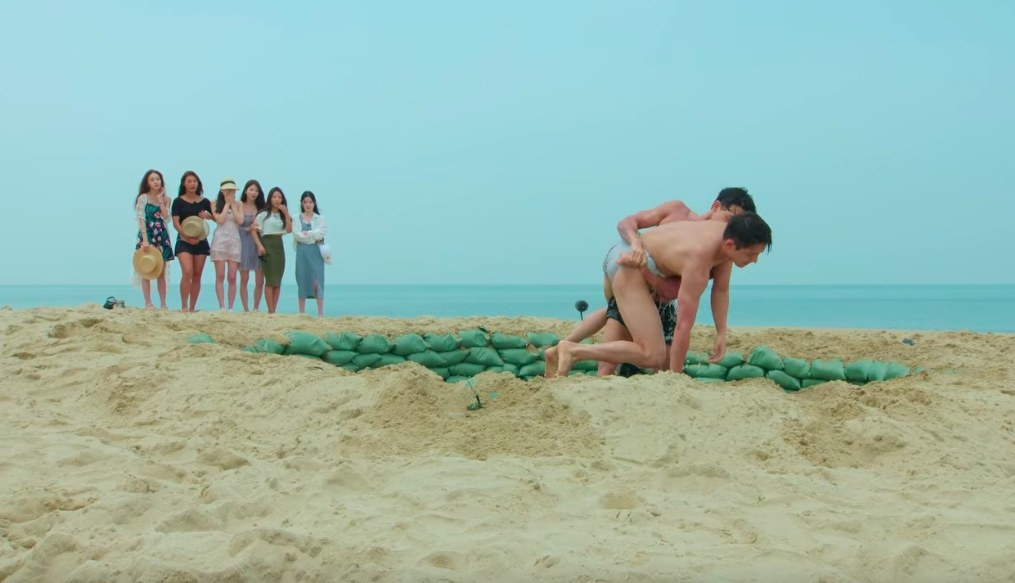 Suddenly, Ji-yeon is worried about Se-hoon for the first time.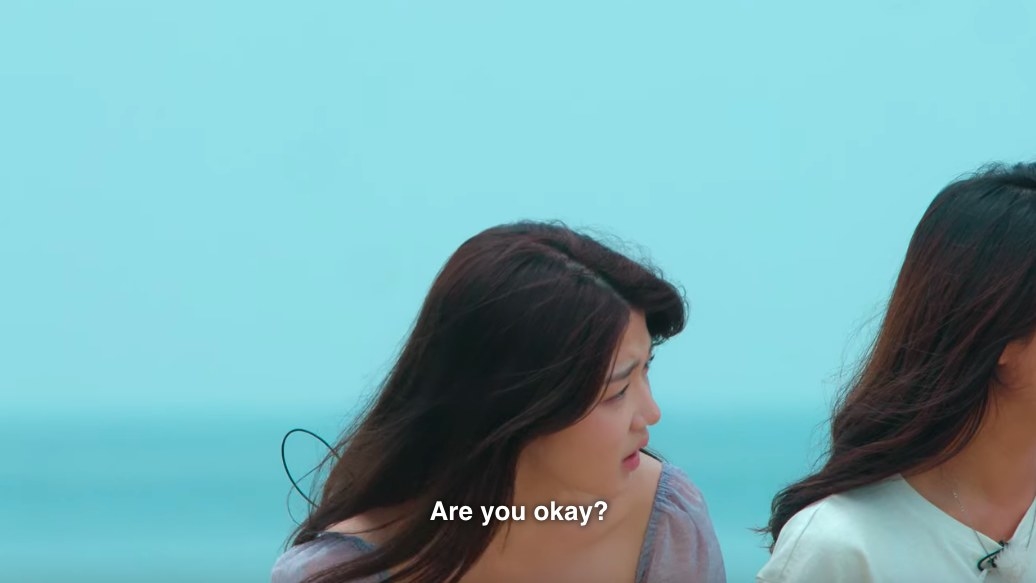 And Yea-won has a newfound appreciation for Hyun-Seung.
The girls decide they should all take a chance to talk to Hyun-seung and get to know him better.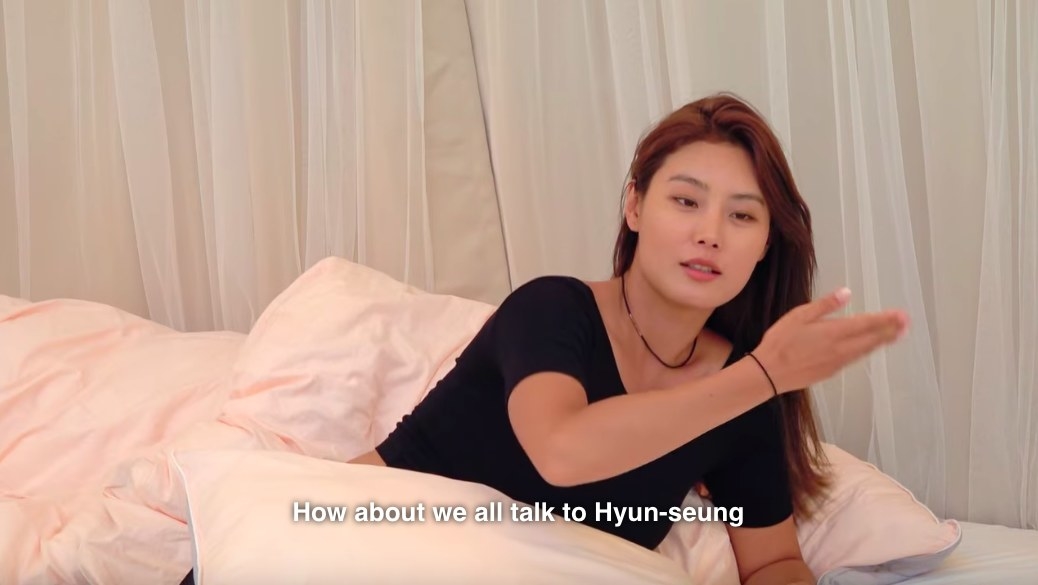 But something tells me they aren't even all that interested.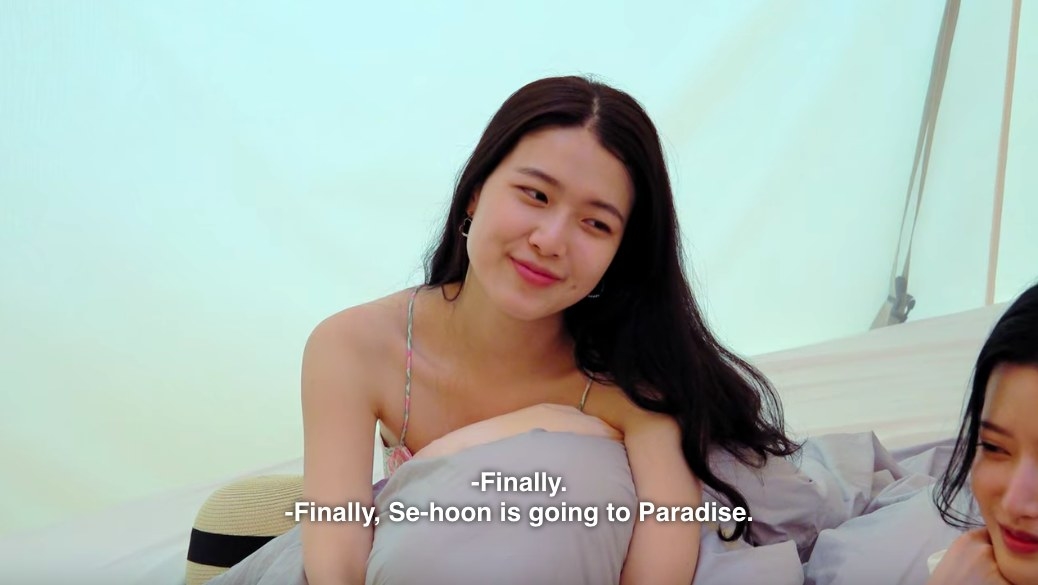 Still, Min-ji goes first. But mid-convo, she notices Su-min and Se-hoon walking together.
And Su-min wastes no time letting Se-hoon know her intentions.
But their impromptu ice water date is quickly interrupted.
Meanwhile, Yea-won is charming the pants off of Hyun-seung as they bond over their love of water.
She's so charming, in fact, that he continues to talk about her when he's sitting with So-yeon.
He's even talking about her when he returns to the dorms, and Jun-sik does not look pleased about it.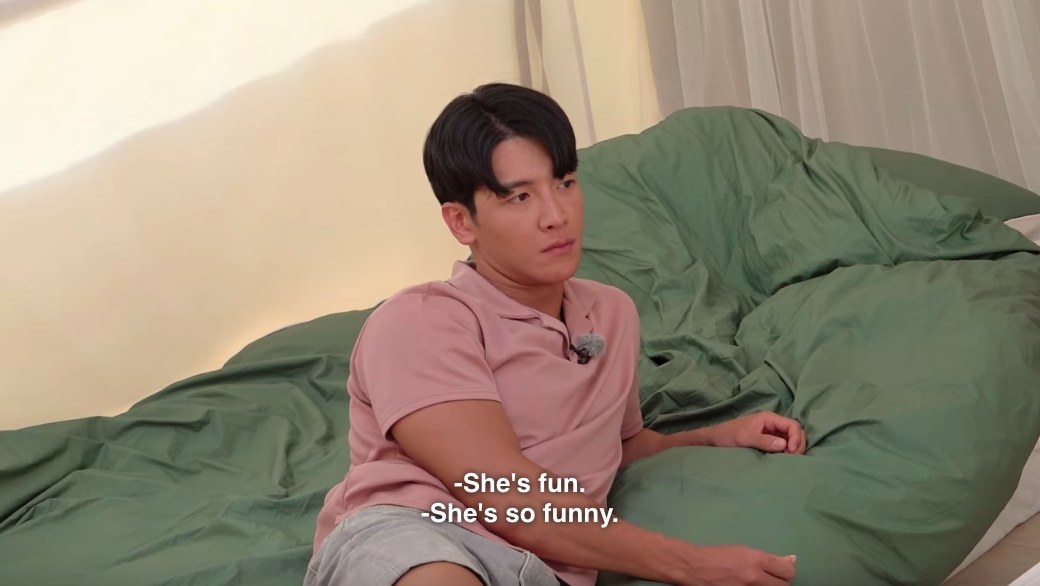 But when it comes time to choose a date, he picks Ji-a.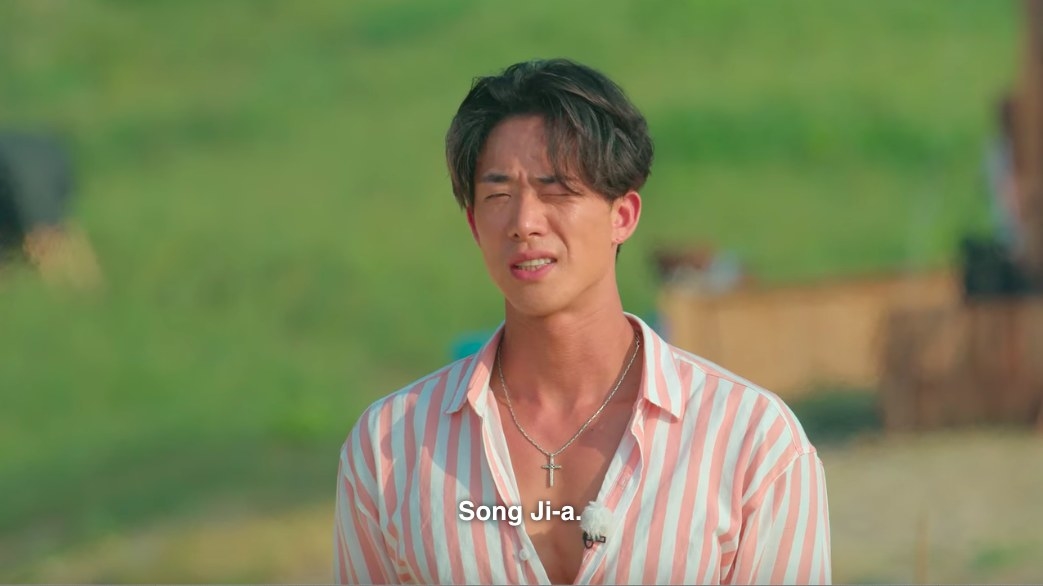 And yeah, Hyeon-soong and Si-hun both called it.
The girls don't know who Se-hoon will pick, but Yea-won thinks it's gonna be Ji-yeon, who disagrees.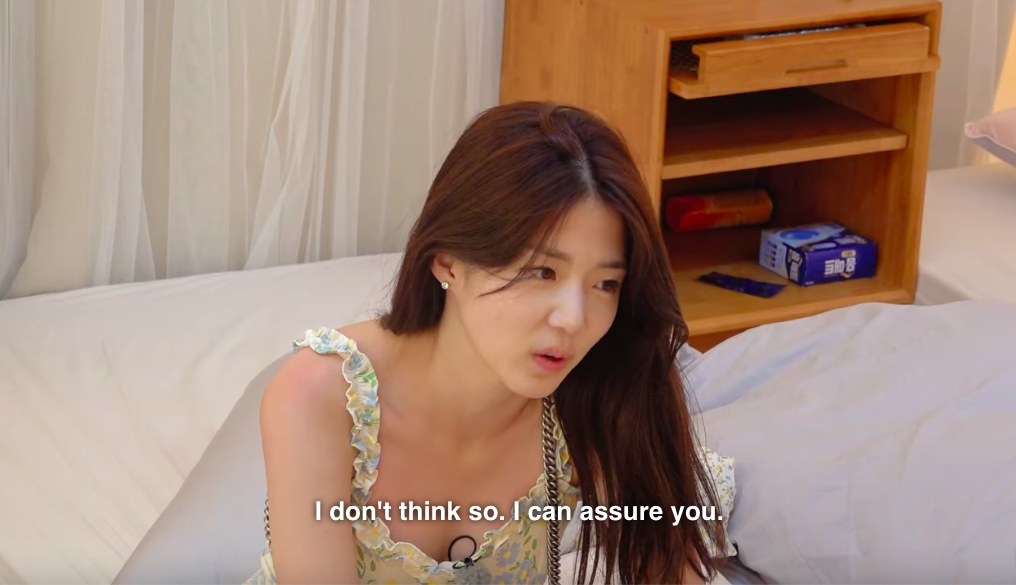 The boys guess that he'll choose Su-min, but Si-hun says he hopes that Su-min stays behind so he can talk to her.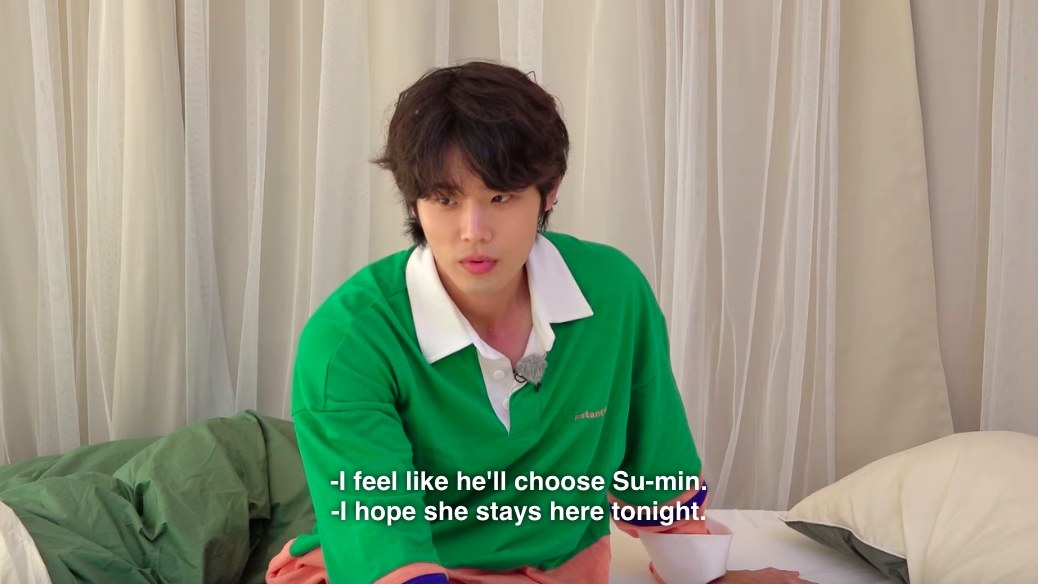 Despite Min-ji and Su-min's strong efforts, Se-hoon still wants to go to Paradise with Ji-yeon.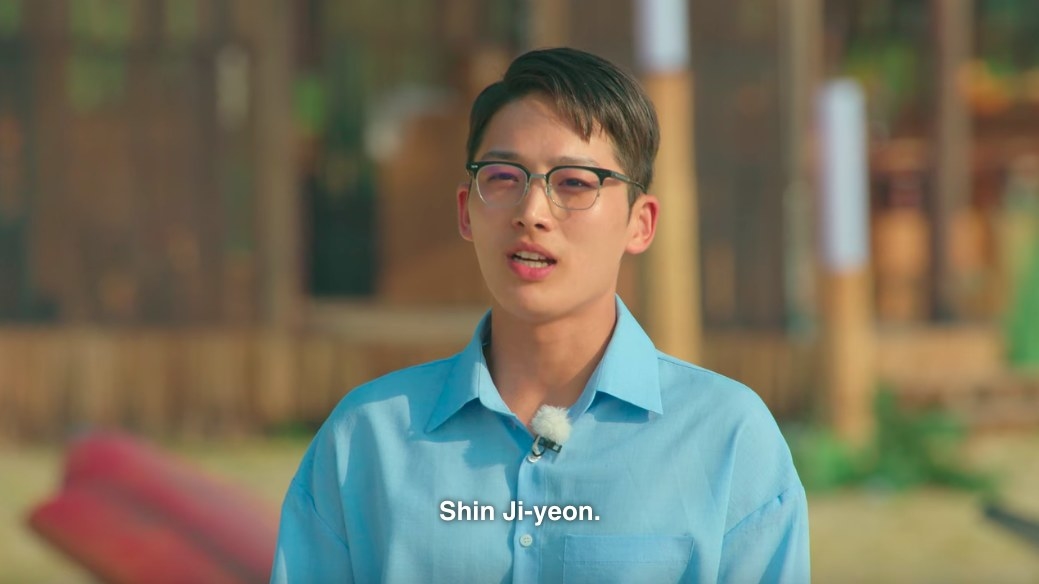 Did Se-hoon make the right call? Will Ji-yeon be happy to join him in Paradise? Will Si-hun actually talk to Su-min now? Will Hyeon-joong make it to the morning?
Find out all these answers and more next time!