There's trouble in Paradise.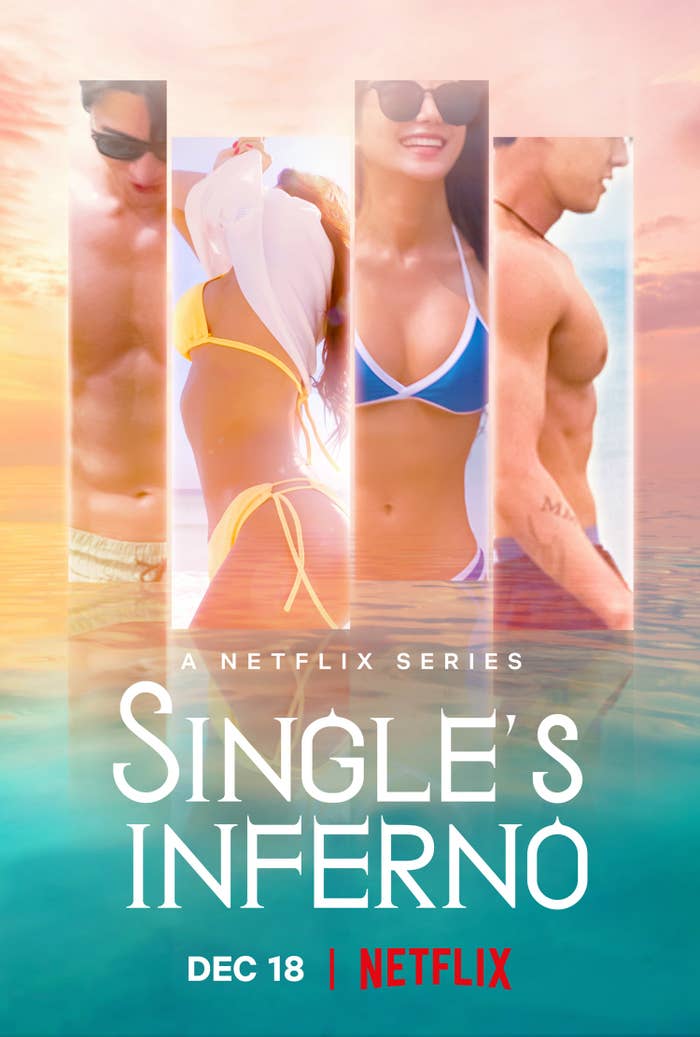 We left off with the arrival of a mystery new girl, and we return with the boys wasting no time to make her acquaintance.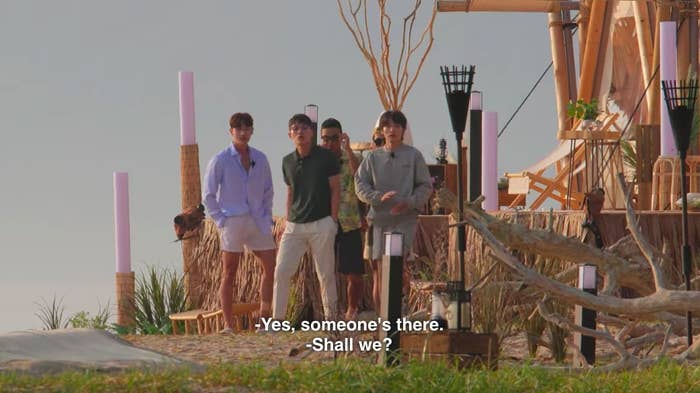 The new girl's name is Kim Su-min, and she's so adorable.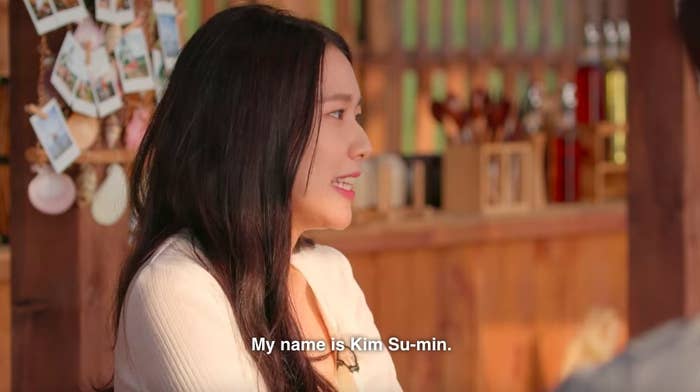 Se-hoon takes charge of the conversation, asking her if she's ever been to Paradise, which she obviously hasn't.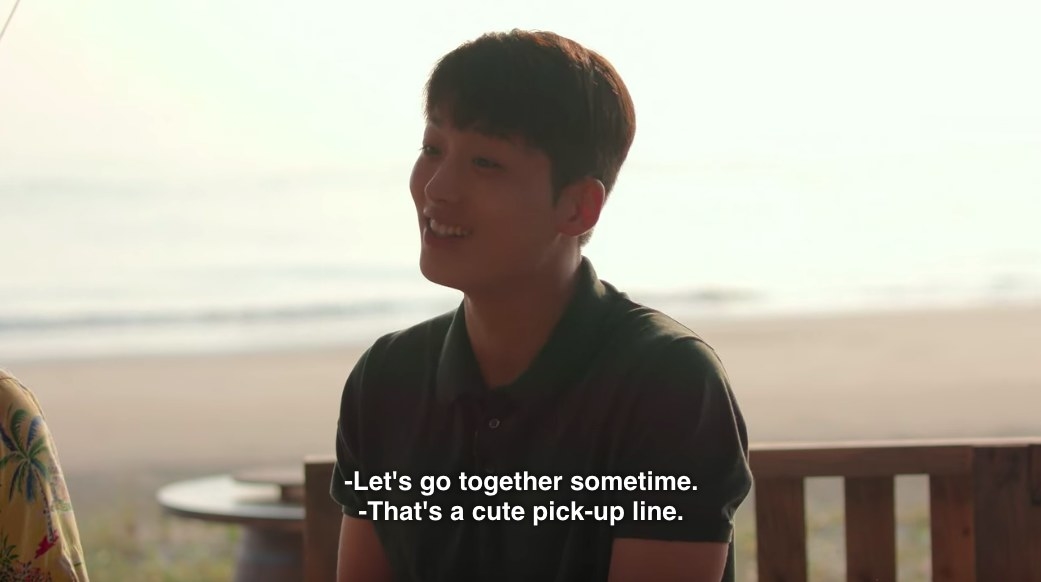 The girls approach, all dolled up to meet their competition.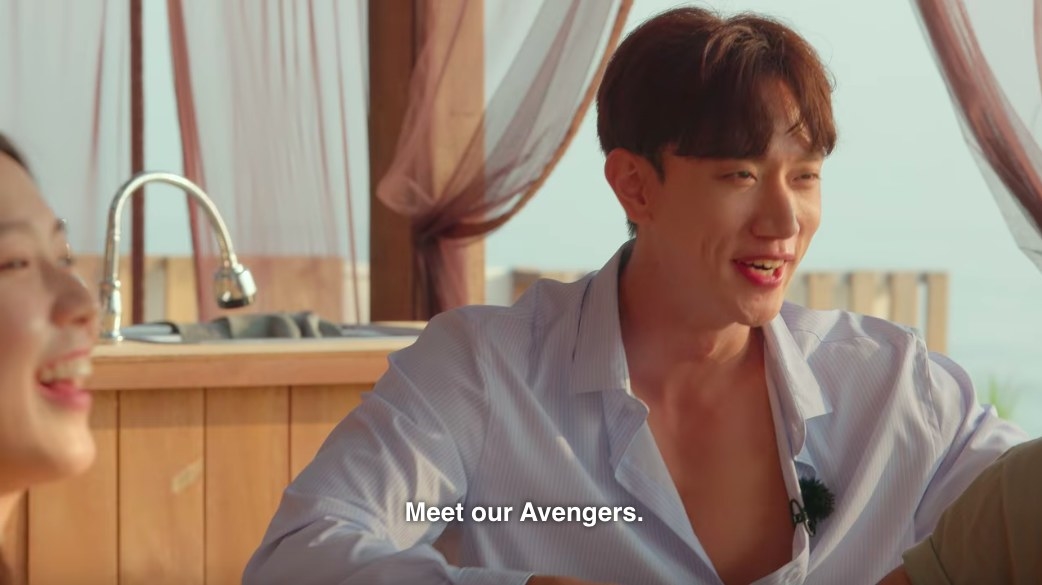 So-yeon approaches and doesn't seem thrilled about the prospect of someone else catching Se-hoon's eye.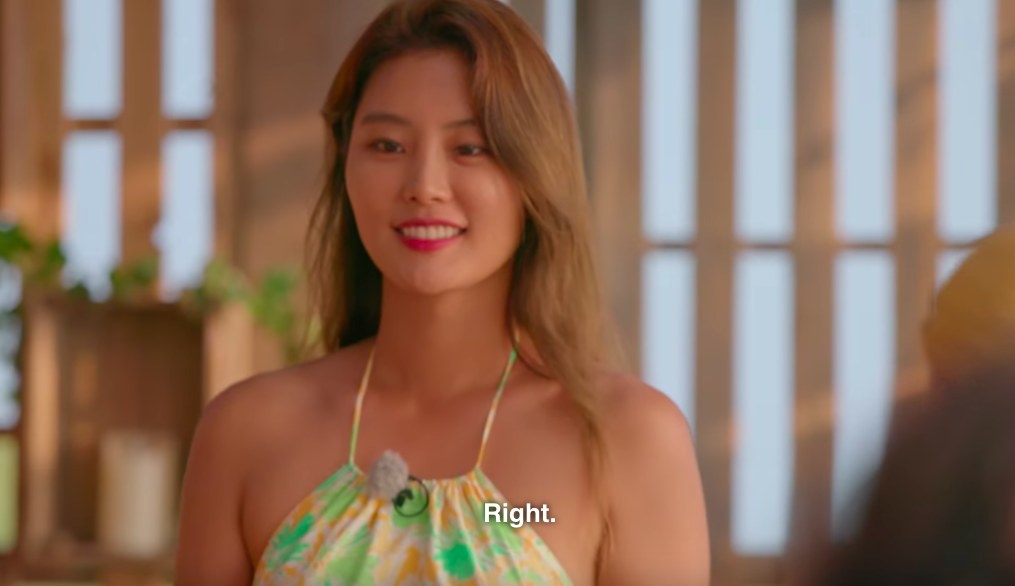 It's dinnertime. Discussion of Su-min's arrival ensues, with Jin-taek suggesting she might be Si-hun's type.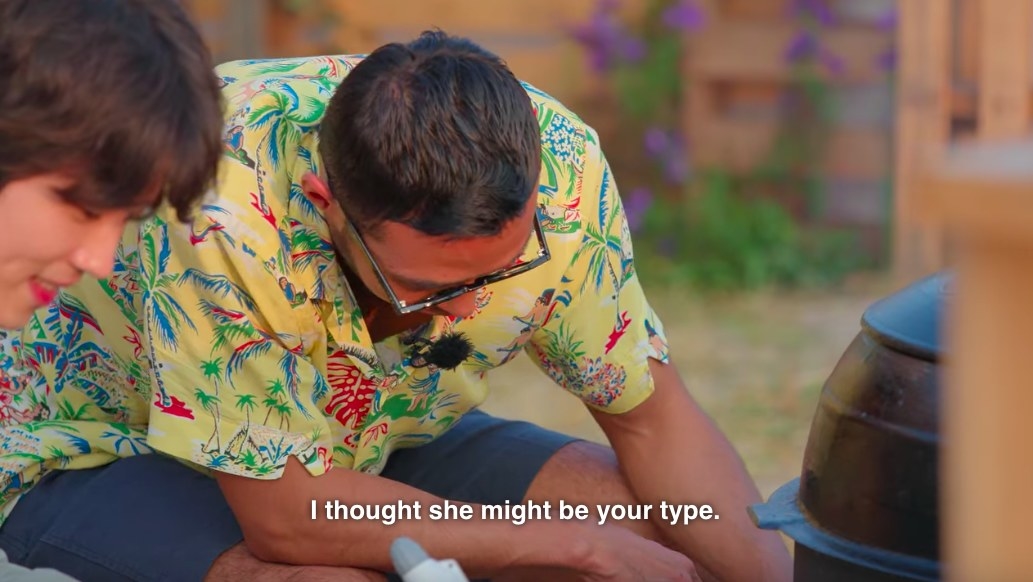 Se-hoon has Su-min close to his side, though. She feels guilty for not helping enough with dinner, but he tells her to relax.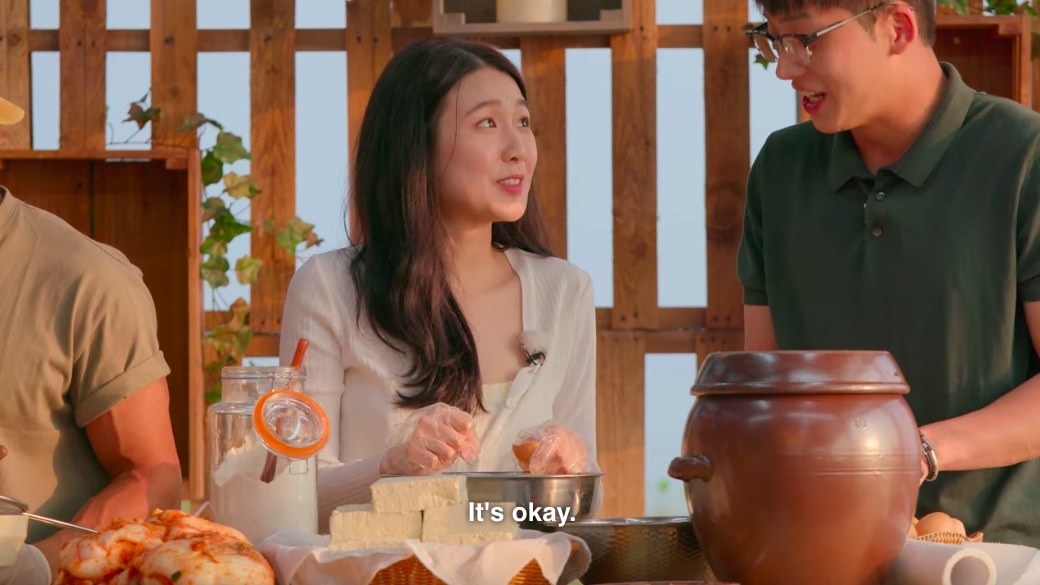 And oddly enough, Ji-yeon does not like that.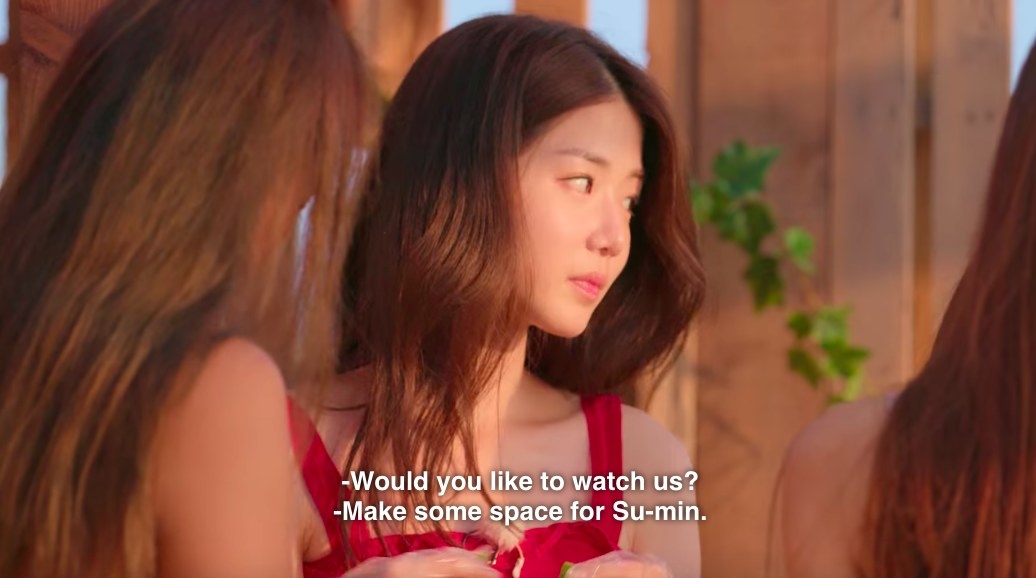 Su-min doesn't seem to notice the glares, sticking by Se-hoon's side and even fanning him when he says he's hot.
And So-yeon also isn't amused by Se-hoon and Su-min's teamwork, making egg soup.
The food looks great, thanks to everyone's team work. But Se-hoon is only interested in one person's opinion.
After dinner, the singles are excited to find that the campfire area has been stocked with drinks and snacks.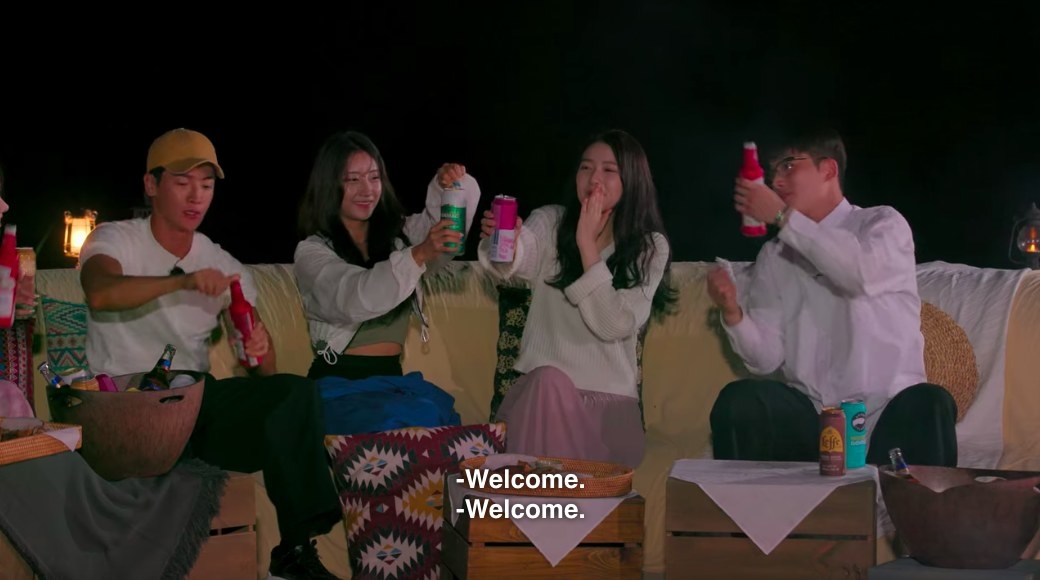 Jin-taek is eager to have So-yeon sit next to him, even asking Ji-yeon to move aside and make room.
And then Hyeon-joong suggests a Q & A session, which gets very intense, very quickly.
Then SeSu-min wants to know what Se-hoon's ideal type is.
Se-hoon says he wants to pass the question to Si-hun, and asks if there's one specific person he likes.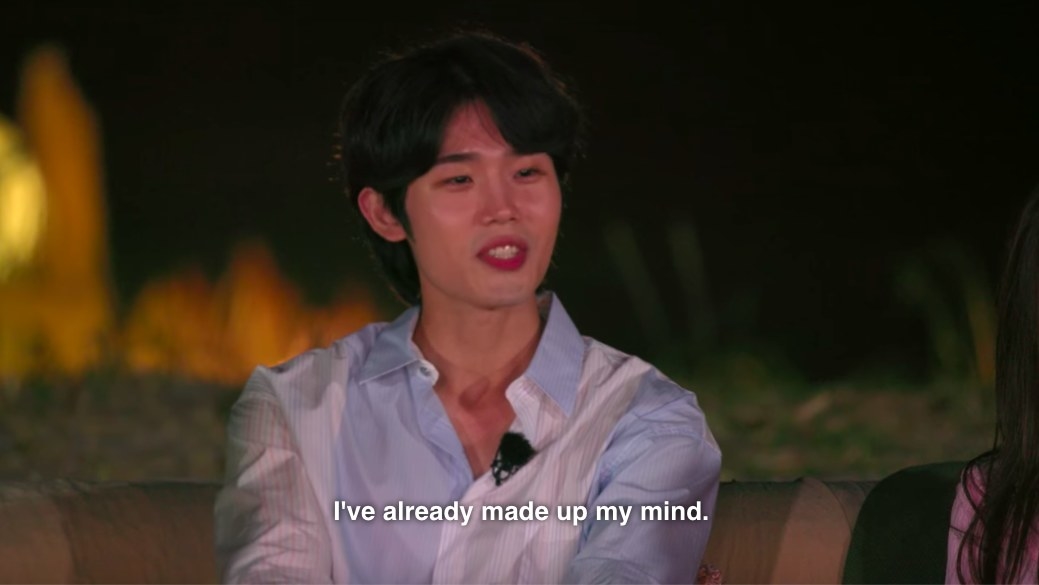 Si-hun asks Hyeon-joong the same question. Things are getting *spicy*.
Hyeon-joong steps the spice up and asks Ji-a the same question.
And Si-hun takes that as a good sign, while Hyeon-joong seems to consider her answer and Si-hun's reaction.
Jia then puts Jin-taek is in the hot seat, but the master of smooth talk refuses to give a straight answer.
His sly response doesn't go over So-yeon or Ji-yeon's heads.
Back in their beds, So-yeon vents to Yea-won, Ji-a and Su-min.
Meanwhile, Ji-yeon is trying to get attention back from Jin-taek...while they sit with Se-hoon.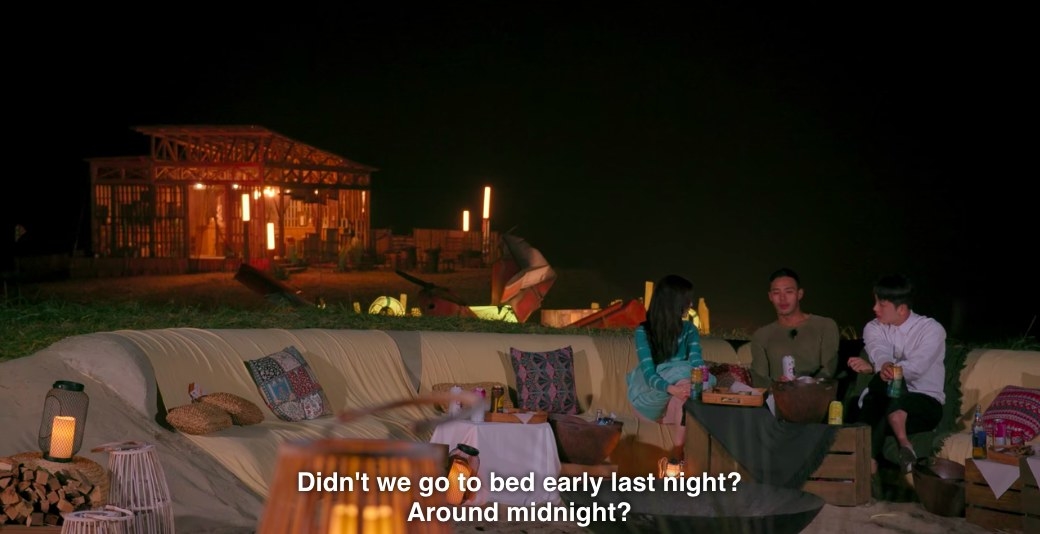 But Jin-taek soon gets up, leaving her and Se-hoon alone.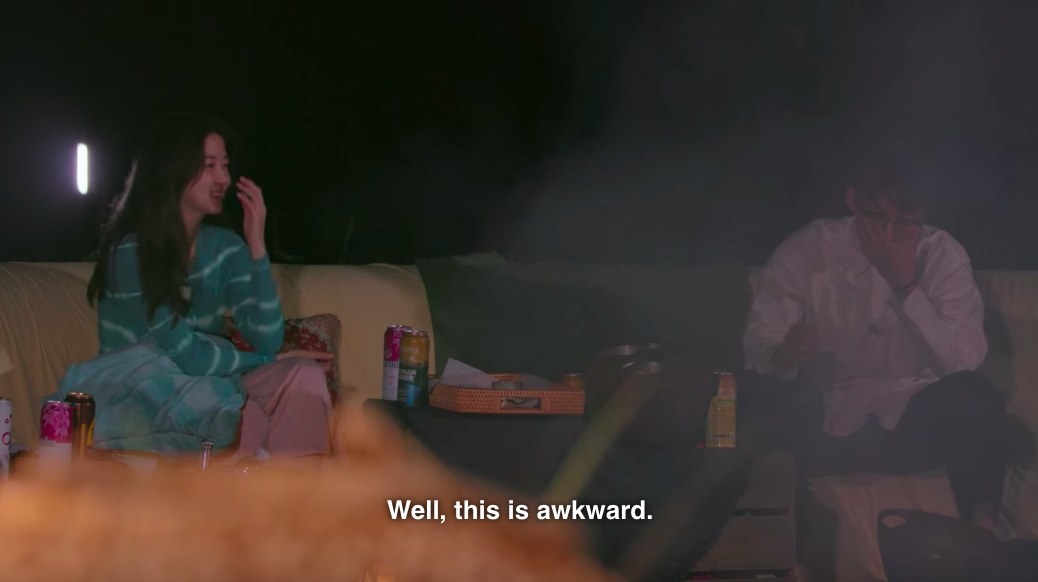 They're not alone for long, though. Yea-won, wingwoman of the year, pulls Su-min out and pushes her to sit in between Ji-yeon and Se-hoon.
Ji-yeon says Su-min if she's tired, and Su-min smiles and asks, "Aren't you?"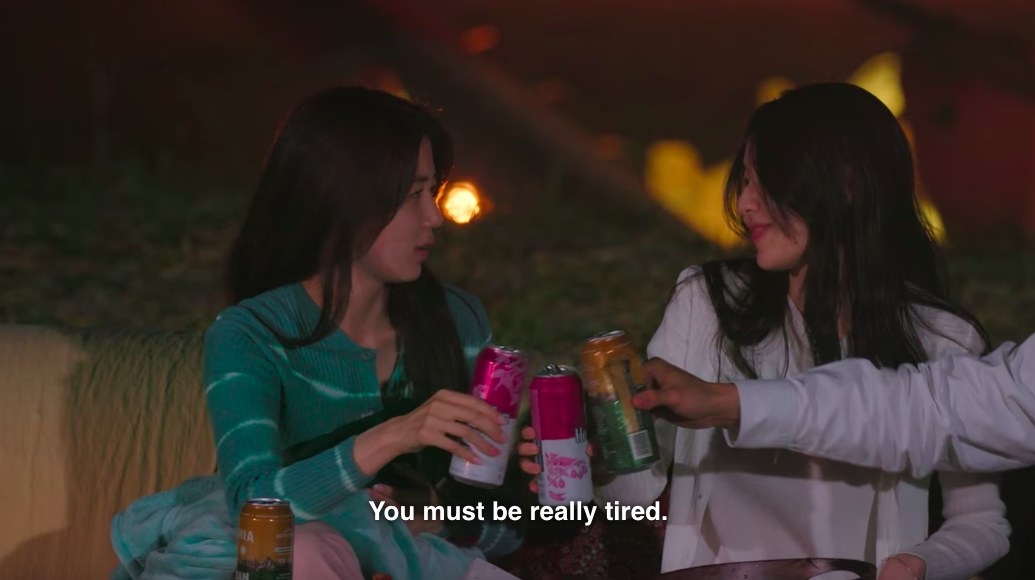 And while Si-hun sleeps, Ji-a and Hyeon-joong are chatting by the postboxes.
Jin-taek seeks out So-yeon for a chat, trying to make his intentions more clear. So-yeon makes her feelings clear, too.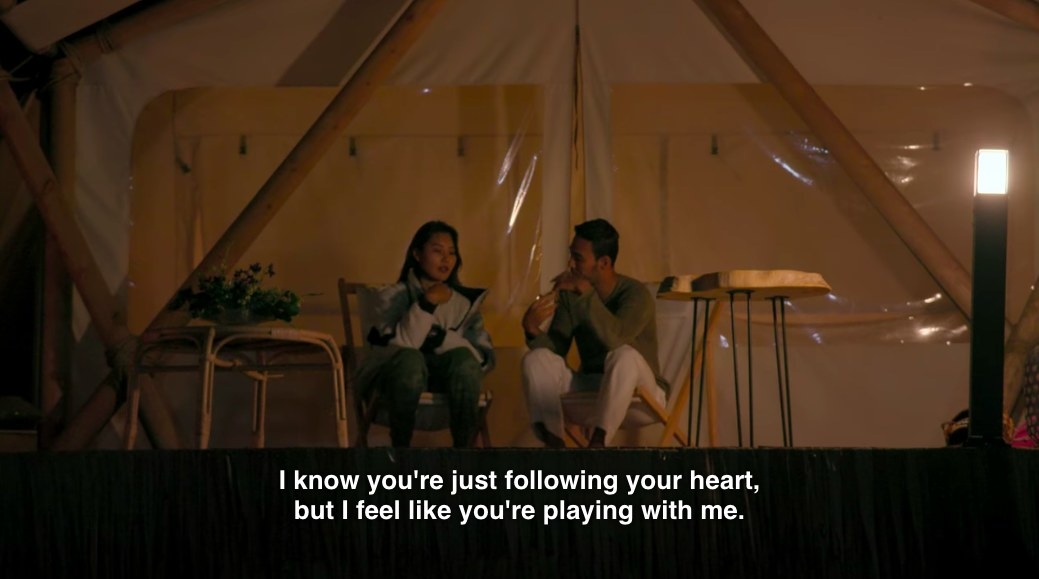 The next morning at breakfast, though, So-yeon has a small win when her wish for bananas comes true.
The presence of bananas doesn't stop So-yeon from having an apple, which she pares with a knife while Jin-taek tries to avoid her gaze.
After breakfast, Si-hun asks Ji-a to go for a walk with him, but she declines.
So instead, he goes for a walk to get water with Su-min, his second choice.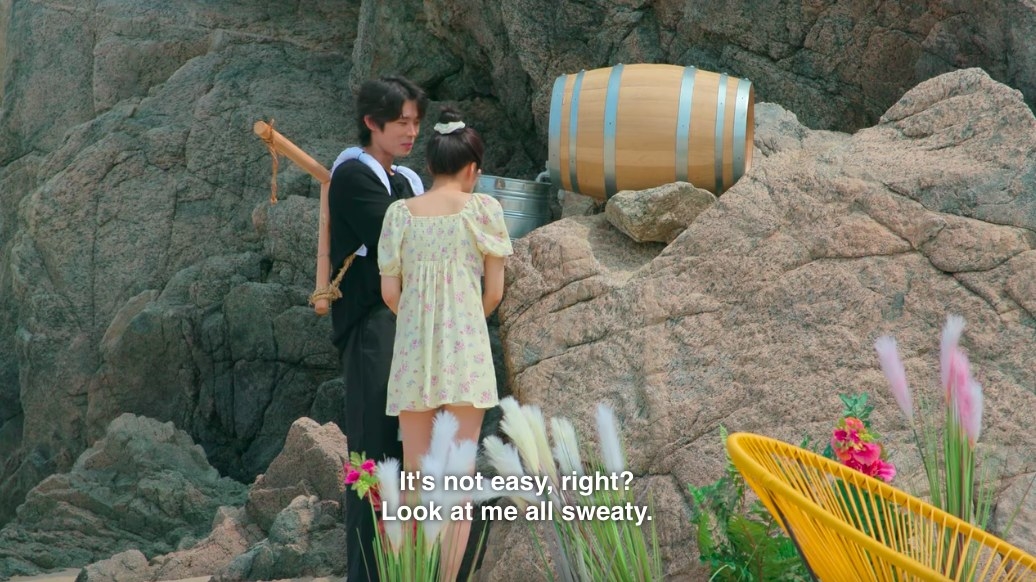 So-yeon pulls Hyeon-joong aside to talk, asking his advice on the Jin-taek/Se-hoon situation.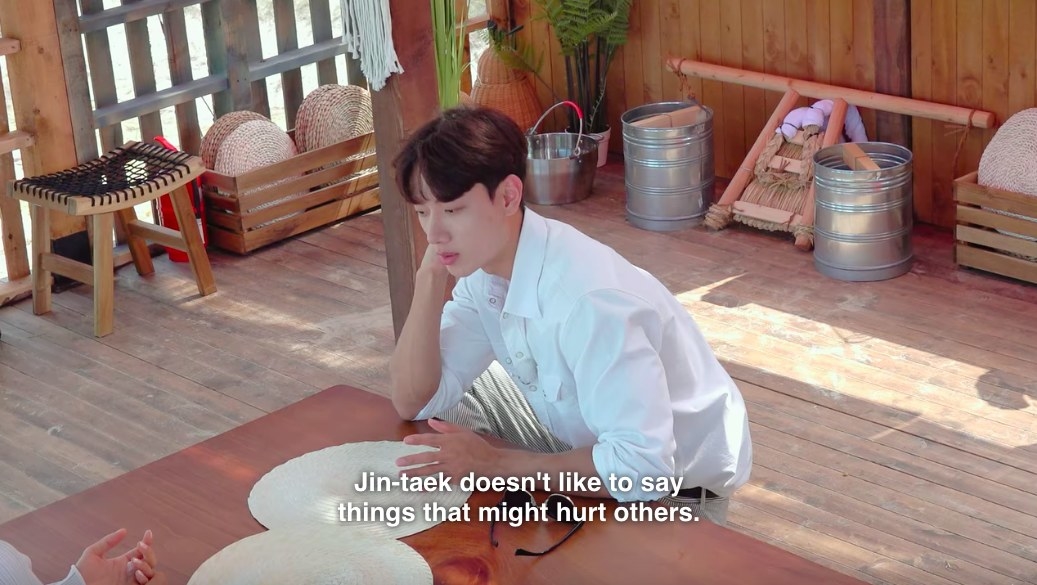 He calls for Se-hoon in front of Jin-taek, who was resting, but looks wide awake once he hears that So-yeon is asking for Se-hoon.
Se-hoon says that he actually didn't like her tone in their conversation yesterday, and that admitting to sending her a postcard didn't mean anything.
So-yeon is pretty annoyed by the way this conversation is going.
Fed up, she finally tells him to just say he's not interested in her and get it over with.
Before the conversation can get even more heated, they're interrupted by an announcement.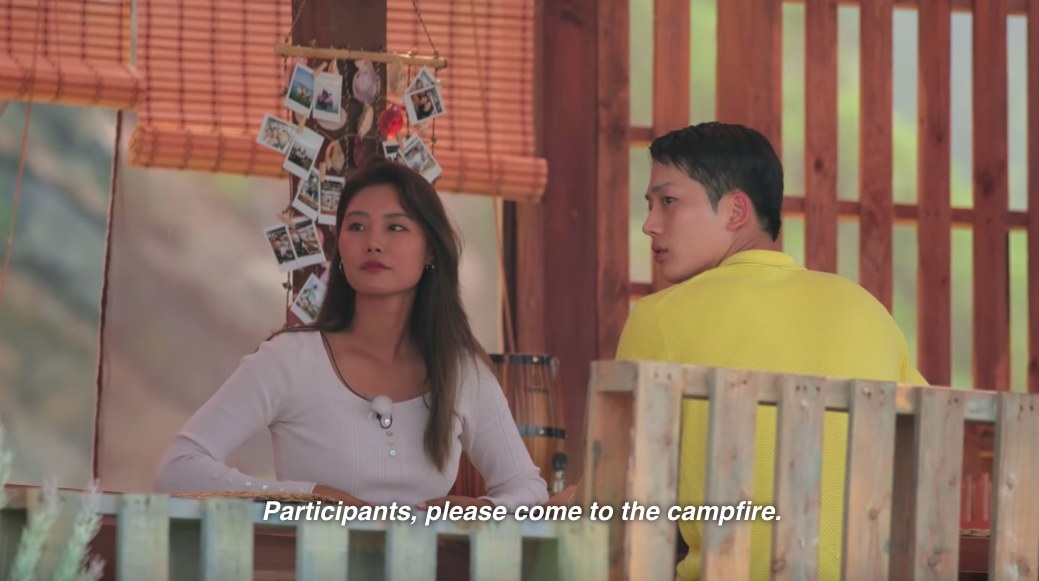 Could it be? Another new girl?
It is. Her name is Seong Min-ji.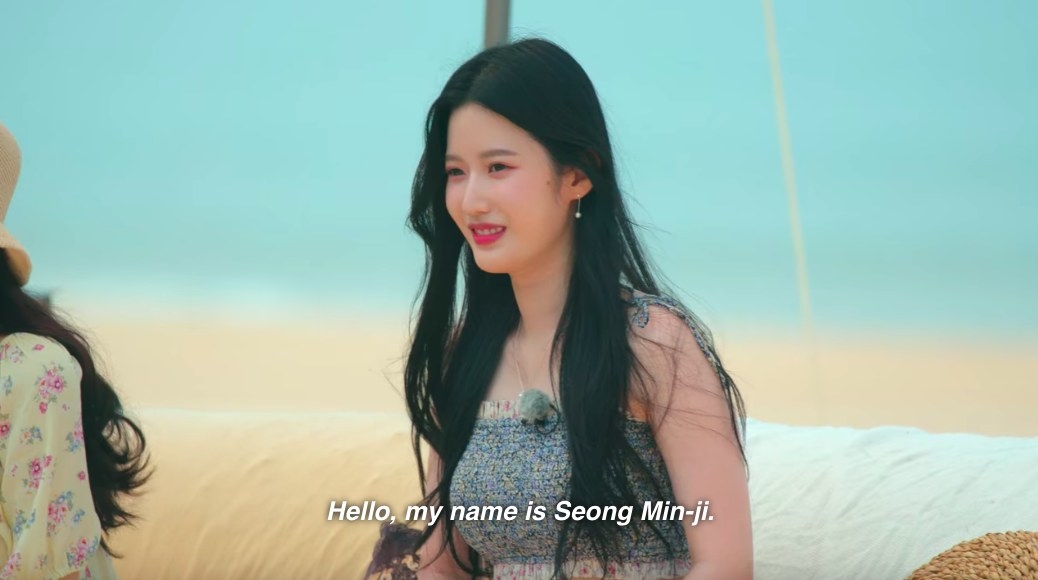 And awkward–she's wearing the same top as Ji-yeon.
Surprise! It's a new guy! His name is Cha Hyun-seung.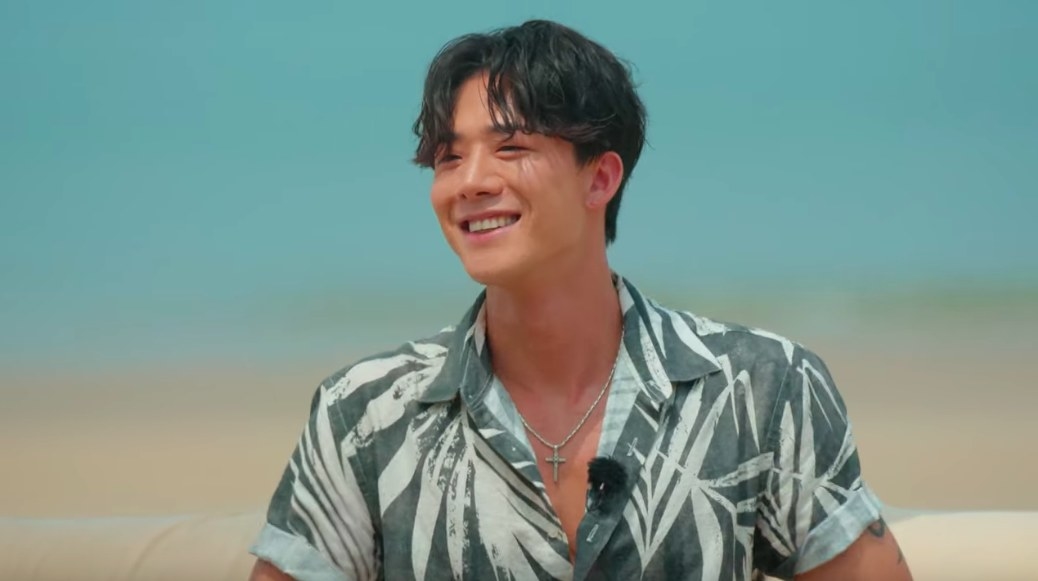 And apparently, he's not a stranger to everyone.
Hyun-seung says what everyone's thinking.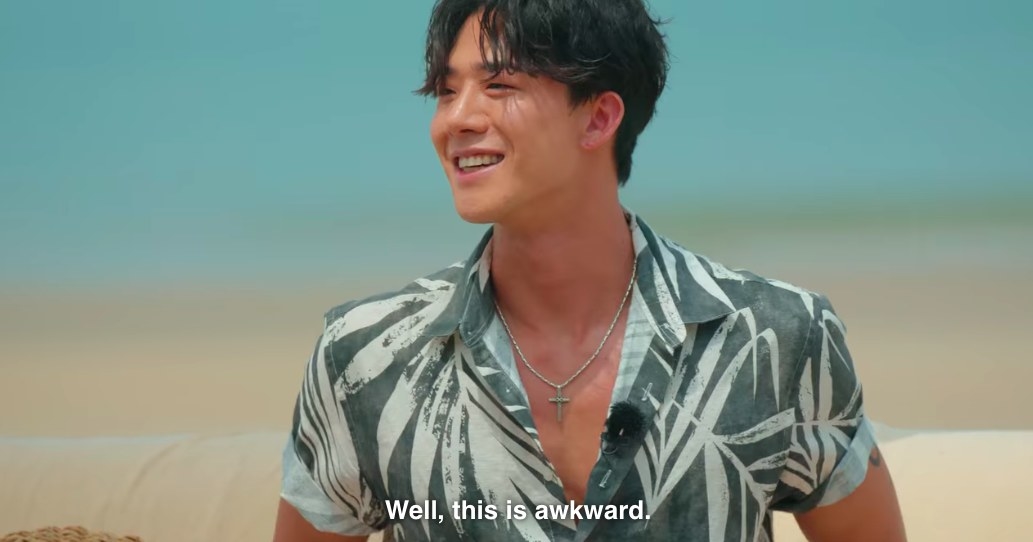 Then the announcer says all of the newcomers are each going to choose someone to take on a date on a boat today.
Su-min says she would have chosen Se-hoon if Min-ji hadn't, so instead, she chooses Jun-sik.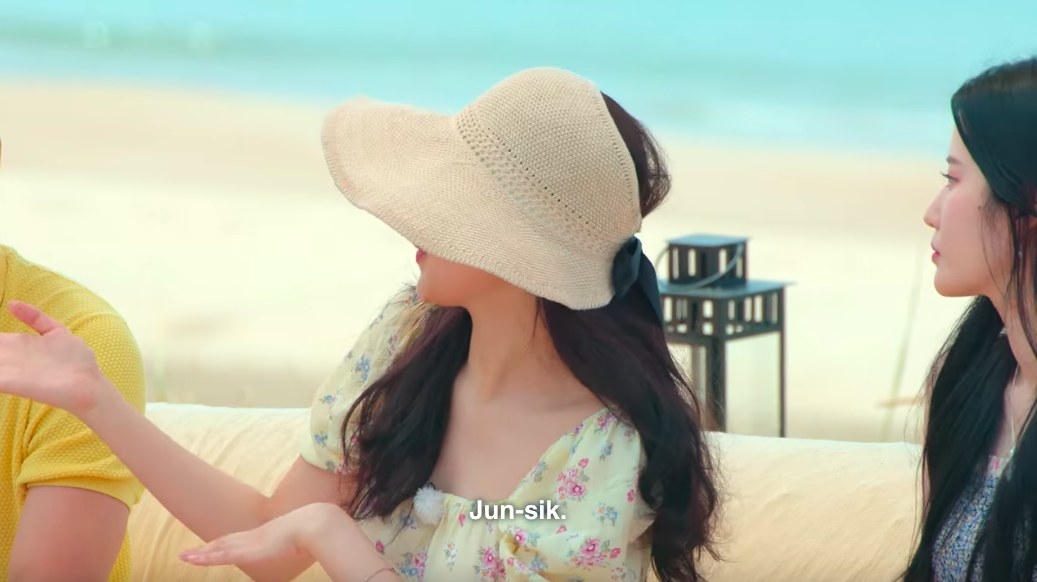 So-yeon and Yea-won are not happy with the girls' selections.
And of course, Hyun-seung goes for Ji-a.
Once again, Hyeon-joong is left to laugh at this cruel game.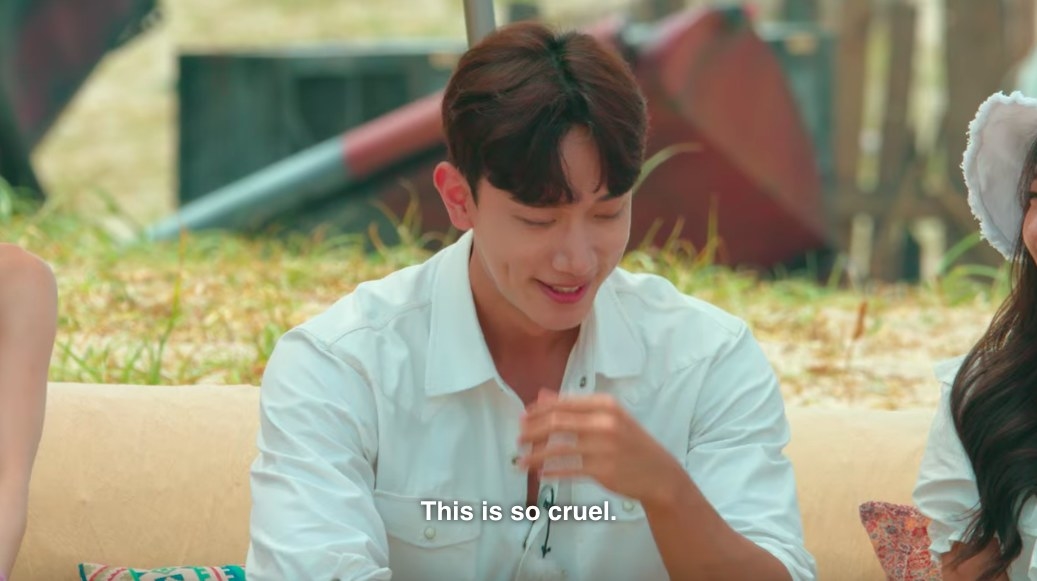 And once again, we are left not knowing where any couples stand.
This really is a cruel game!
Do you think Hyun-seung will be some real competition? Will one of the new girls win over Se-hoon? Who will Ji-yeon and So-yeon go for? Tell us your predictions in the comments!