Welcome back to Paradise.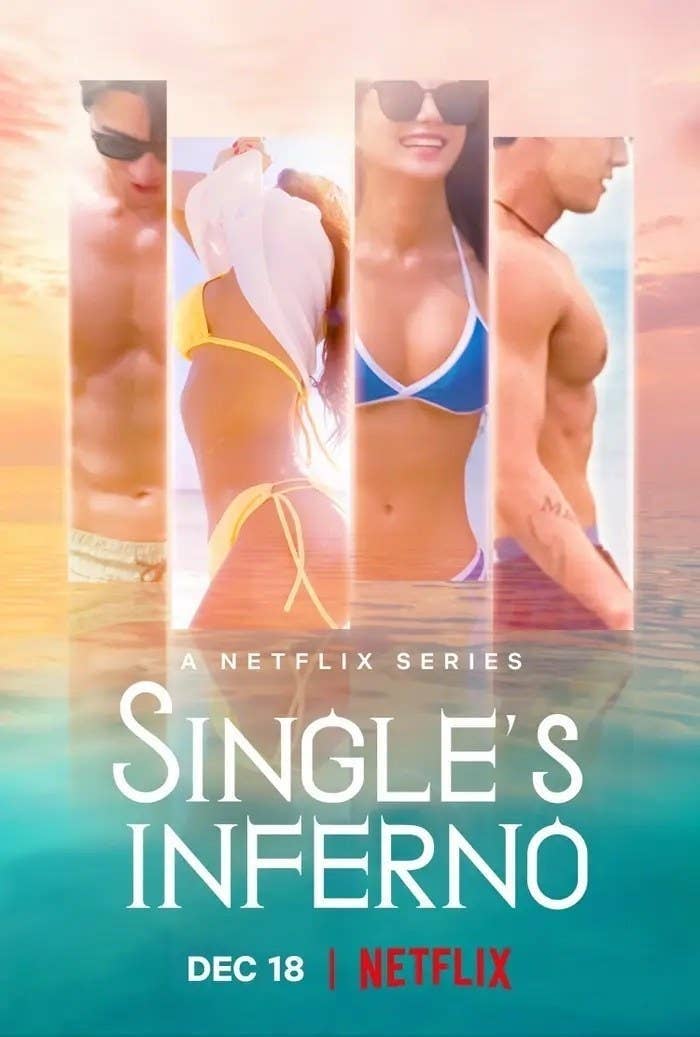 Or Inferno, if you're one of the fastest runners on the island.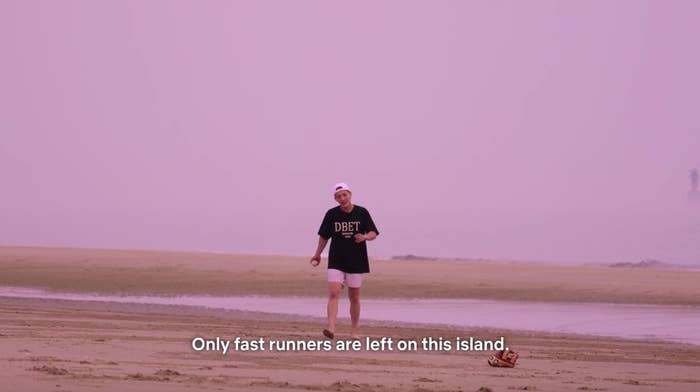 With their respective love interests, Ji-yeon and Ji-a in Paradise, Se-hoon and Hyeon-joong are speculating on what the girls are thinking.
Se-hoon actually says that the headstrong Ji-a is his ideal personality type, and that he doesn't often go for softer women like Ji-yeon, which is why he's so intrigued by her.
But Hyeon-joong thinks Ji-yeon is stronger than Se-hoon is giving her credit for.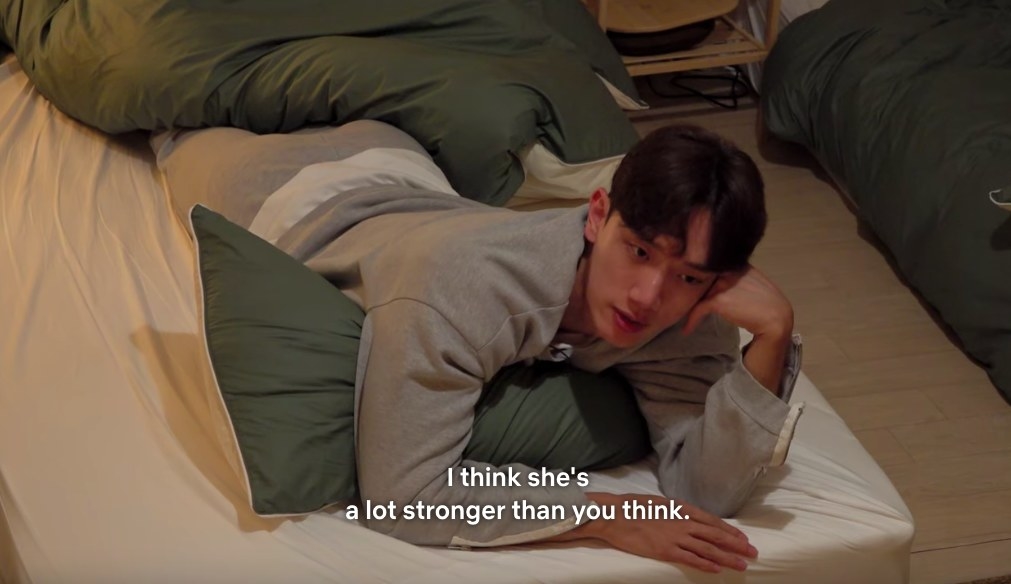 In Paradise, Si-hun is feeling great.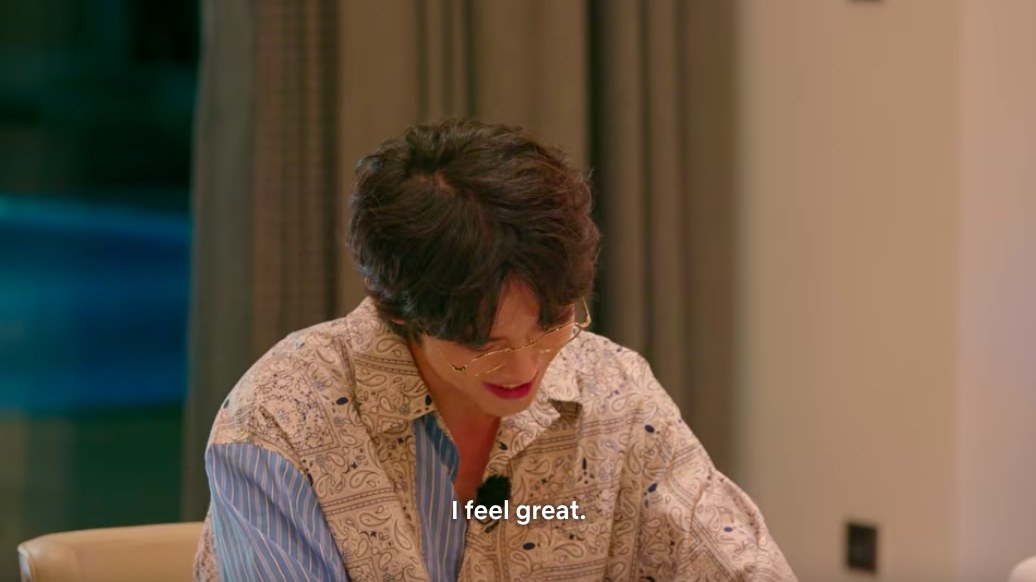 And Ji-a is drinking it up. She knows the effect she has on these men, and she runs with it.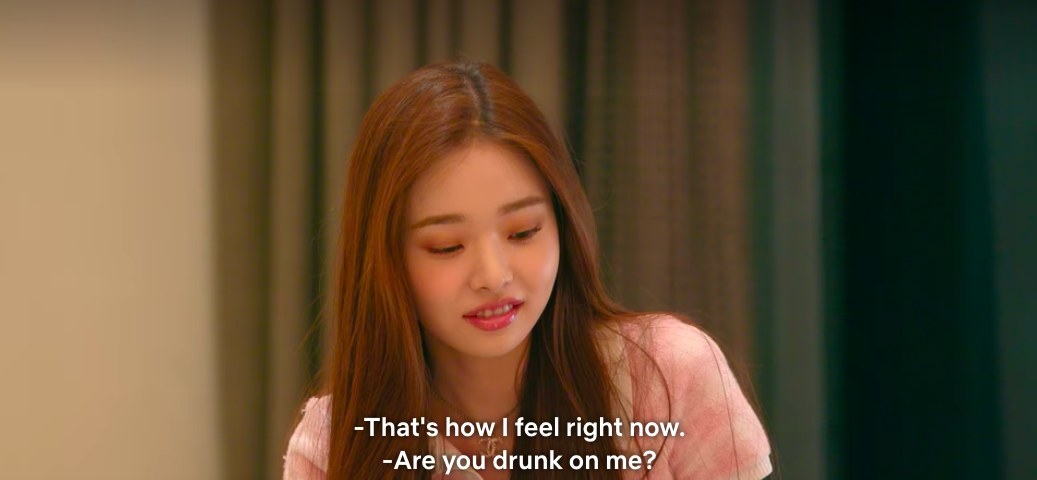 Yea-won And Jun-sik are finally getting their first taste of Paradise.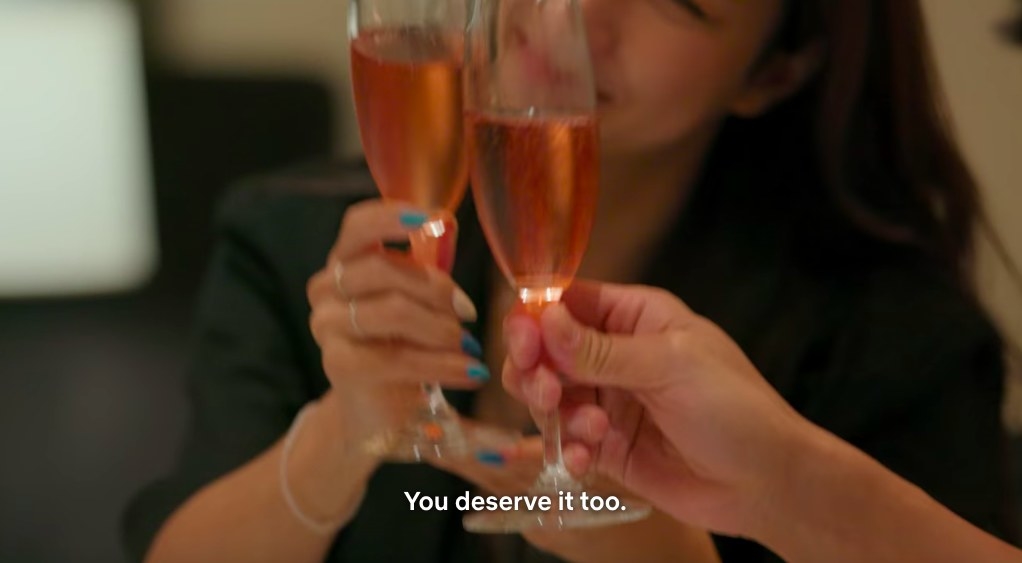 Yea-won grills him on his occupation, because she has a guess that she's pretty sure about.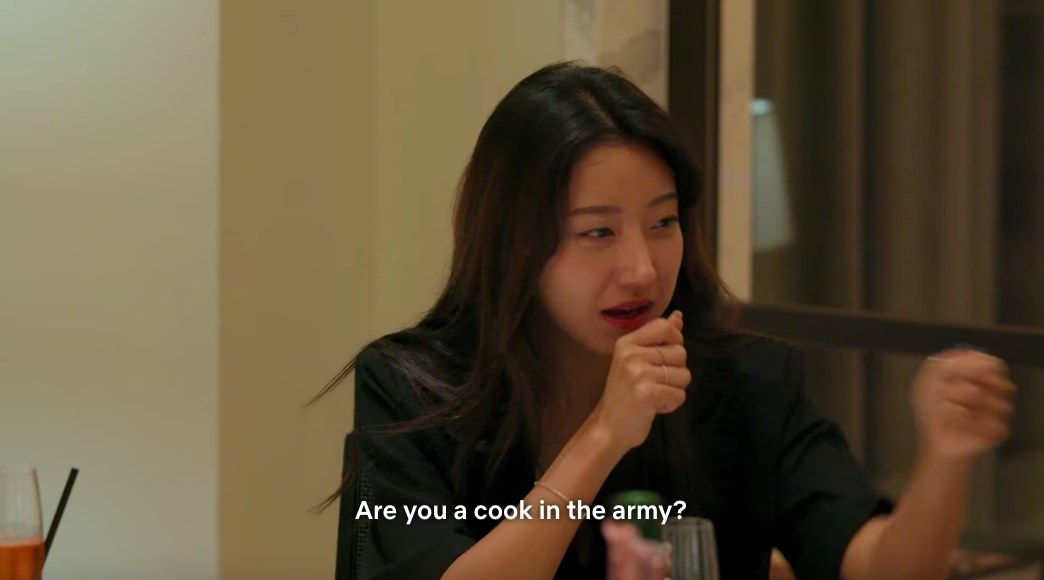 But Jun-sik reveals that he's actually a health product brand owner. Specifically, a ginseng product.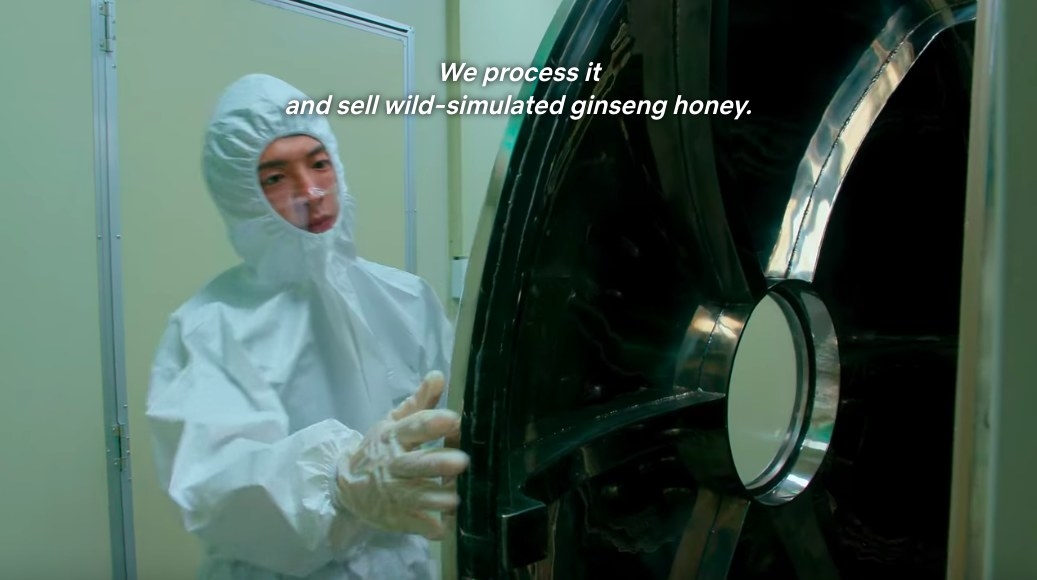 And Yea-won is a 27-year old personal trainer, Pilates instructor and model.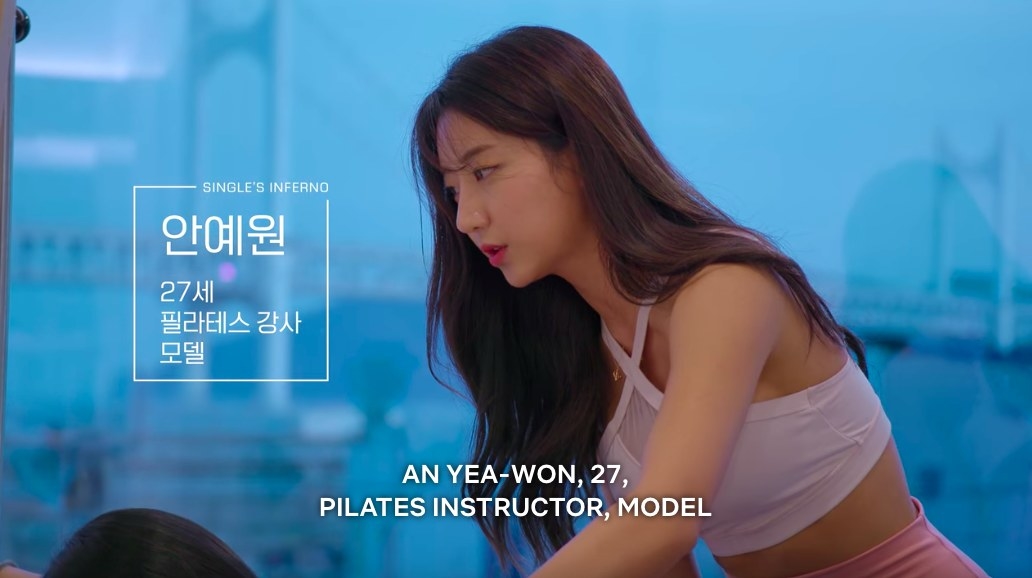 She says she chose Jun-sik because he works out, so they have something in common.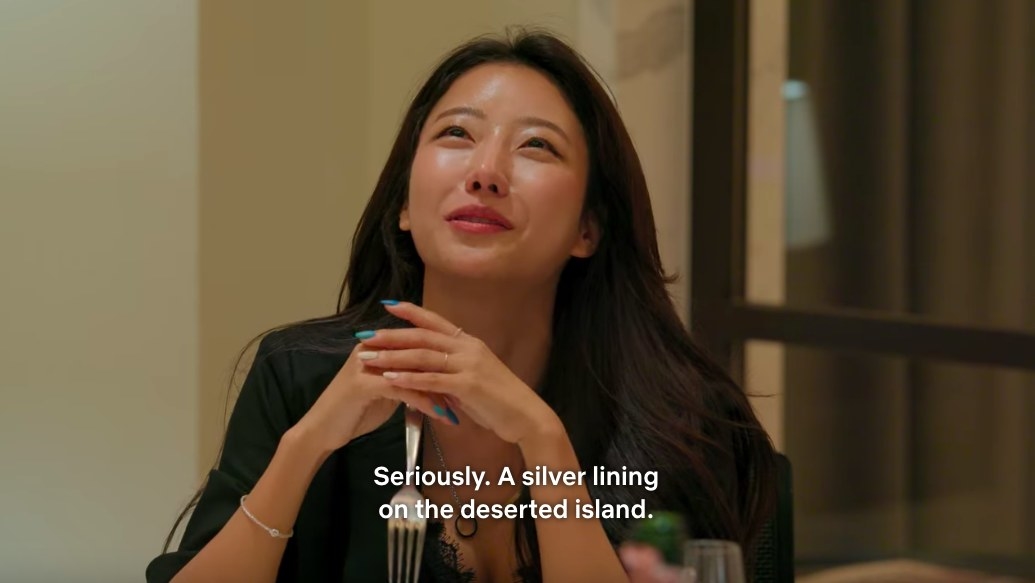 Yea-won and Jun-sik enjoy a much-deserved, relaxing hot tub session.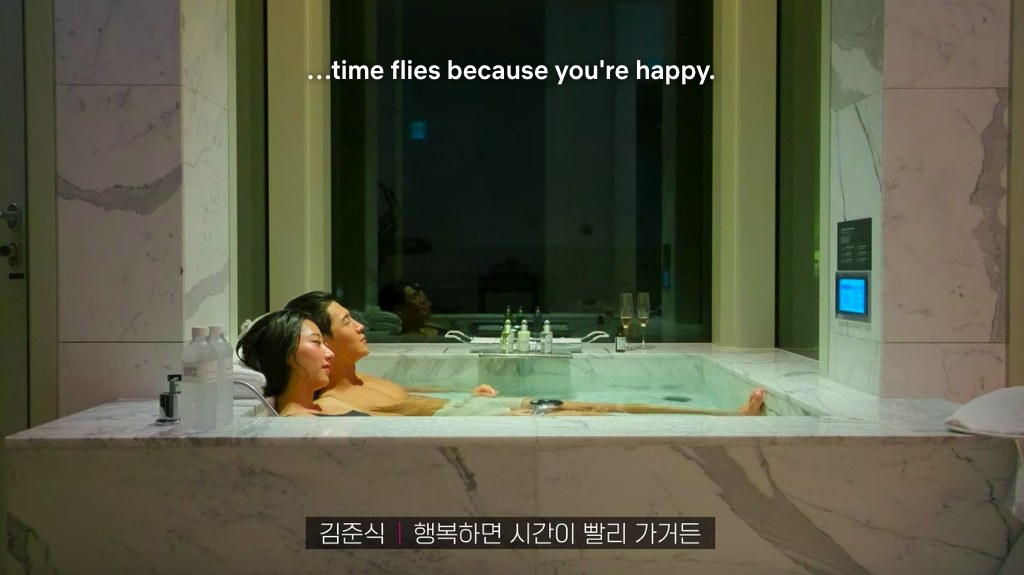 And down the hall, Jin-taek and Ji-yeon are relaxing, too.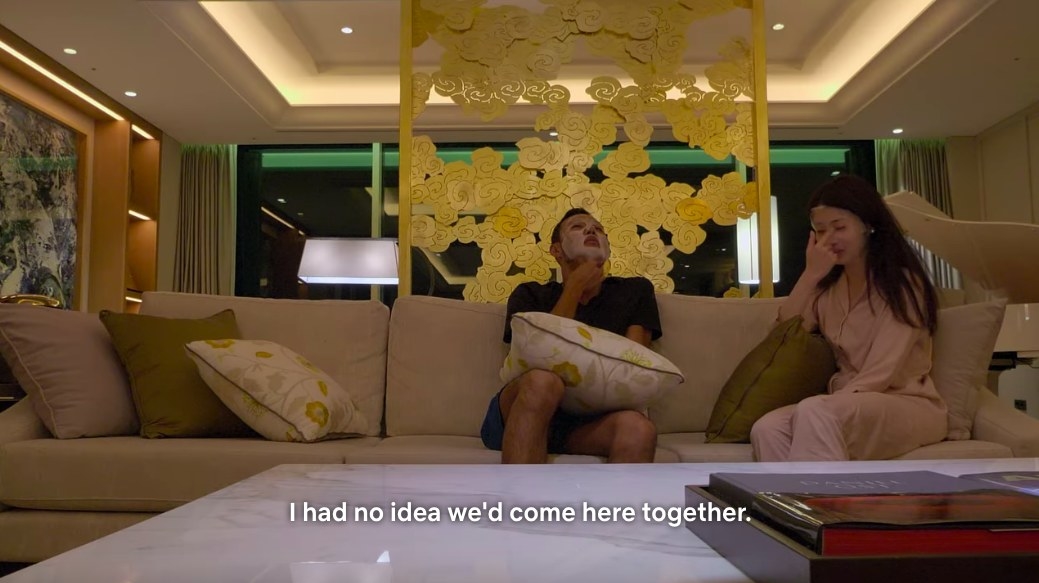 In the pool, Si-hun can't stop himself from falling all over Ji-a.
But don't get too comfortable with Si-hun, Ji-a. Back in Inferno, Hyeon-joong is busy working on his muscle veins just for you.
At breakfast, So-yeon, Se-hoon and Hyeon-joong go over their strategies.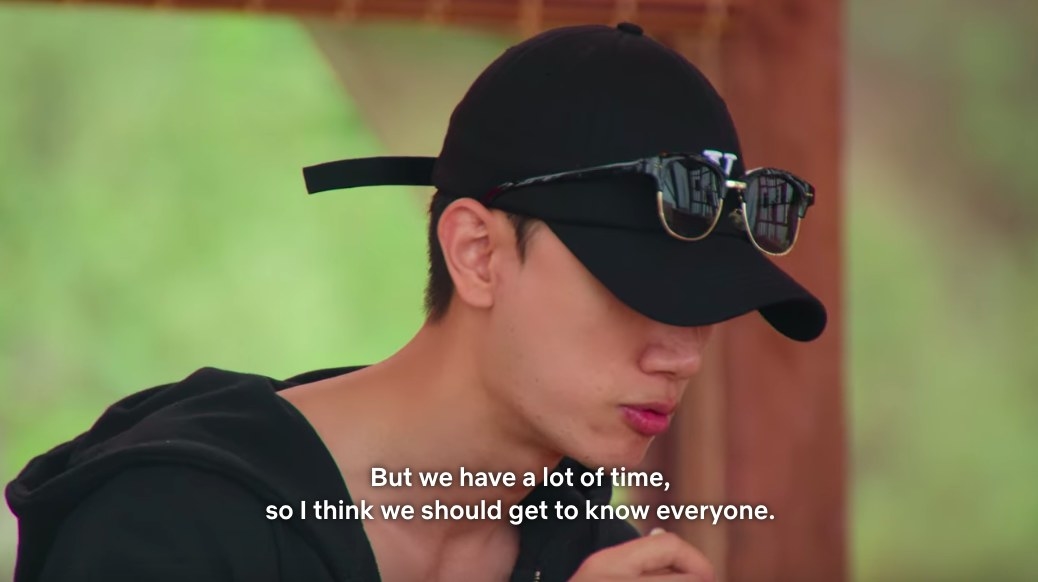 Se-hoon picks up a book called The God of Decision-Making and says he'll let it decide his fate for the day.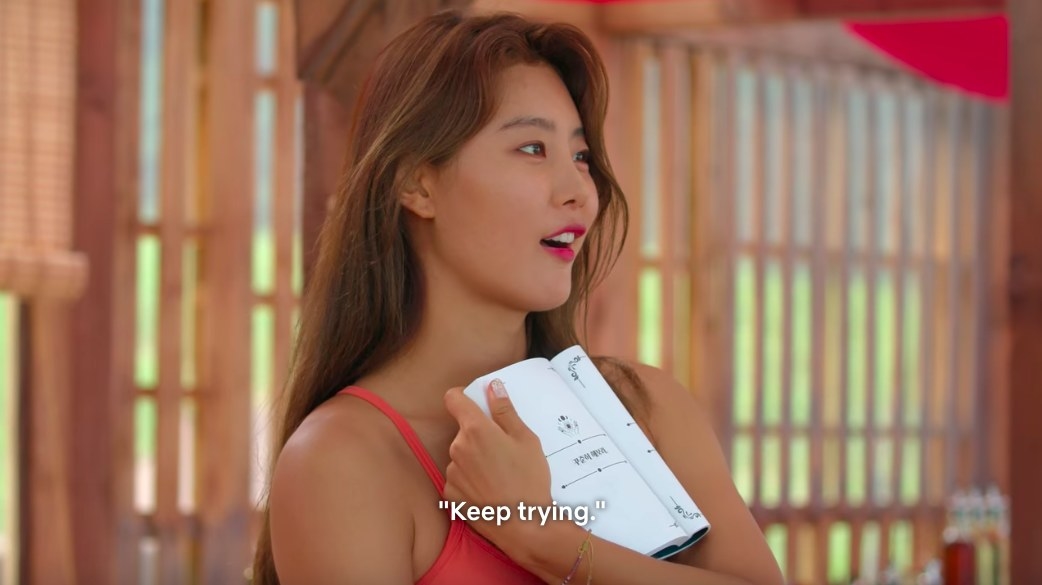 So-yeon tries to convince him that he should keep trying something else, like getting to know others.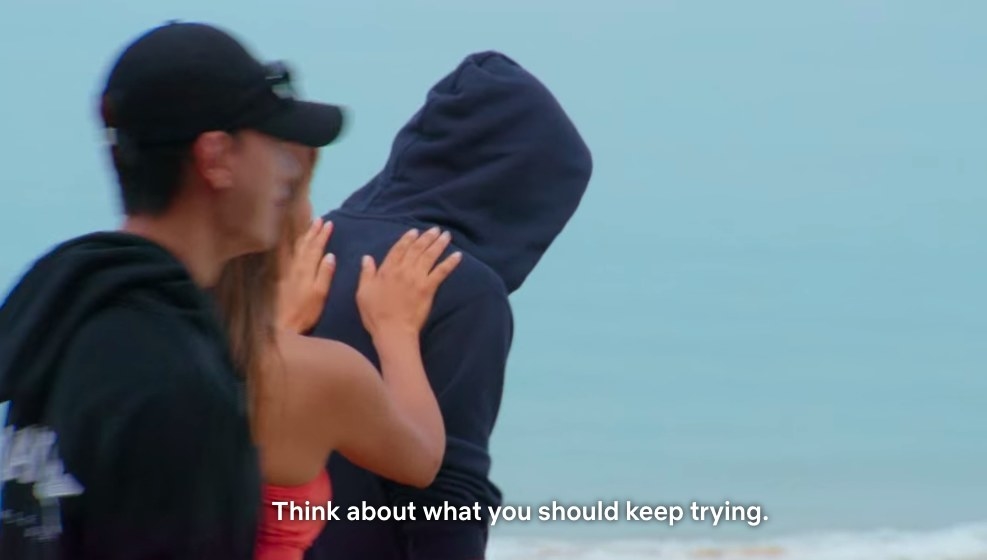 So-yeon's reaction to the couples returning from Paradise only solidifies the suspicion that she's setting her sights on Se-hoon.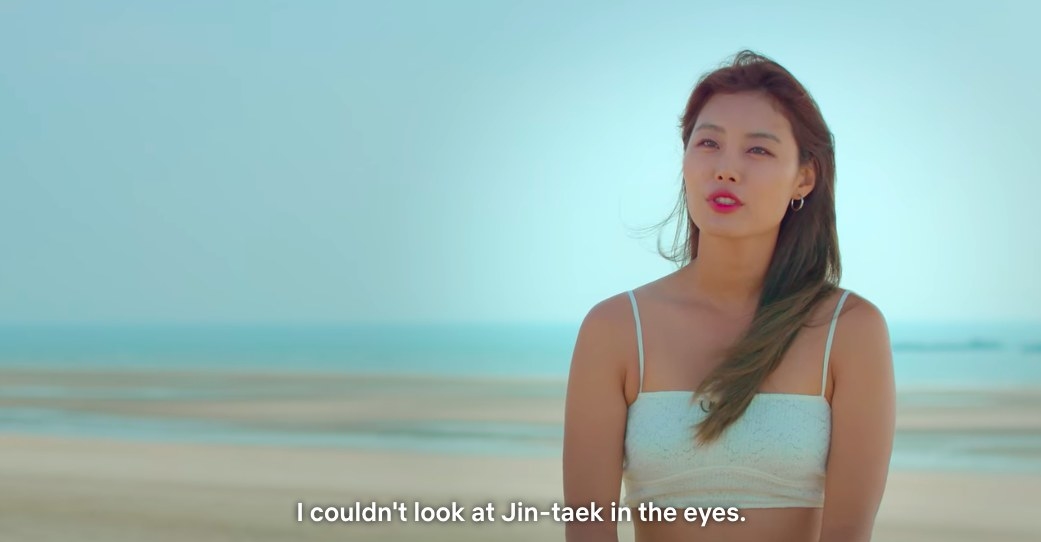 Ji-yeon catches the girls up on her time in Paradise with Jin-taek, and it's awkward.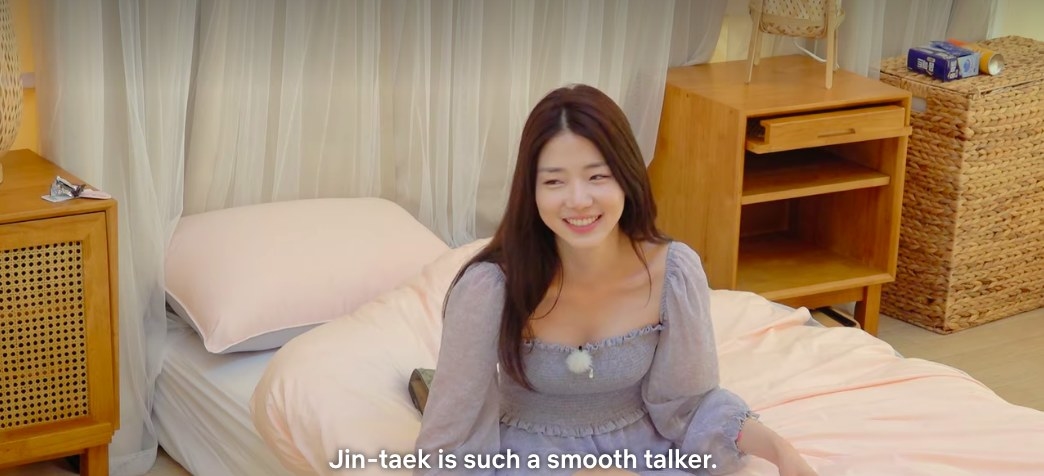 She talks about their little face mask date.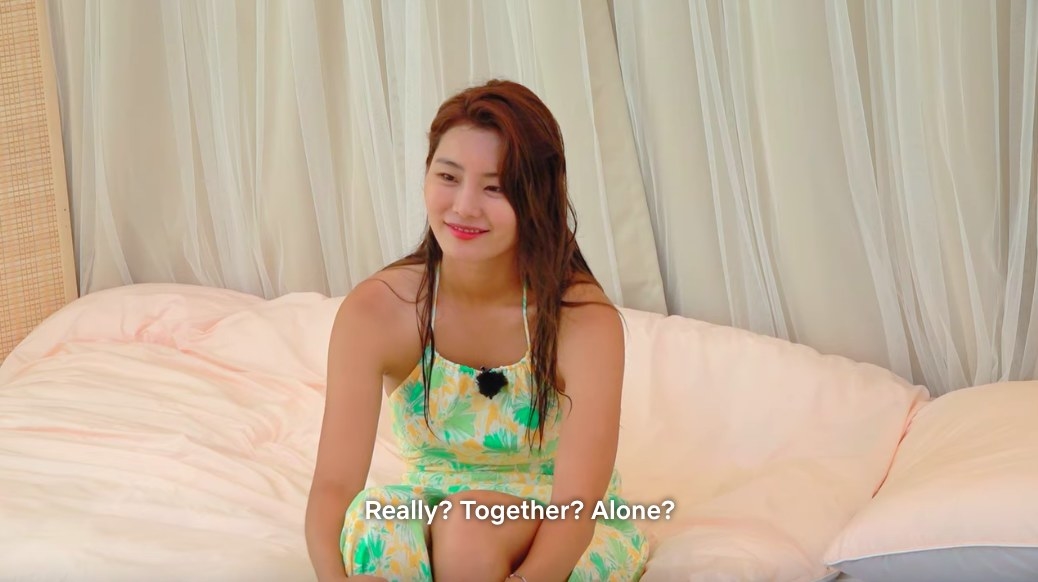 Jin-taek tells the boys he and Ji-yeon did something good for body care and a very curious Se-hoon wants to know if they gave each other massages.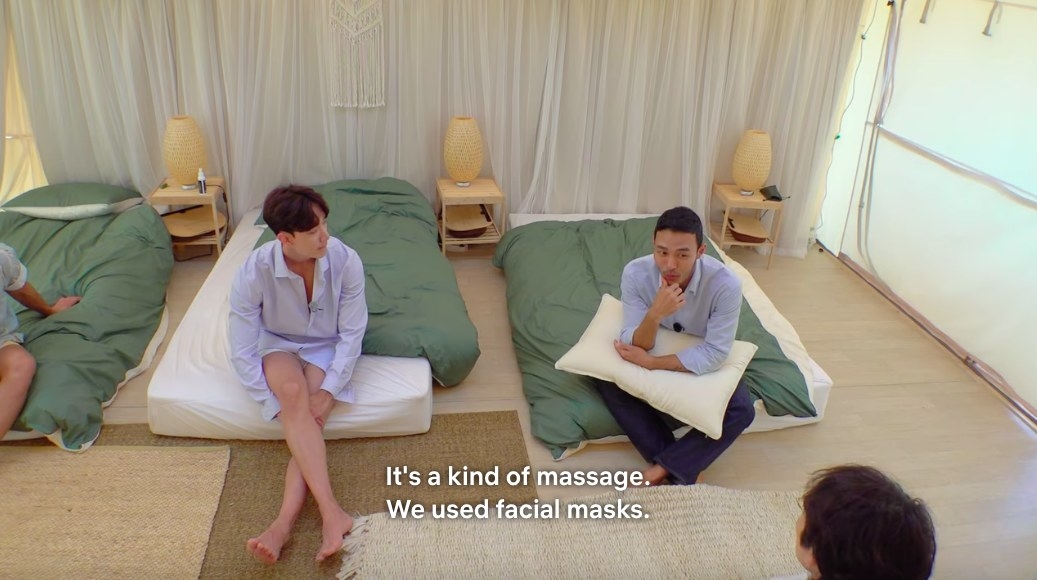 And when Hyeon-joong says that So-yeon went to bed early last night, Jin-taek seems relieved.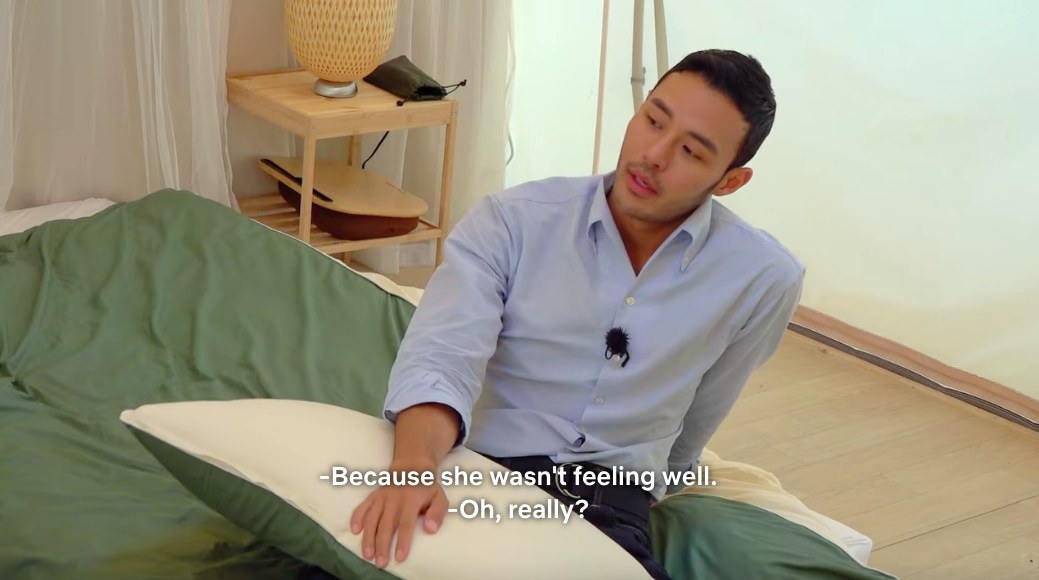 So-yeon grills Ji-a on how she knew Si-hun would choose her.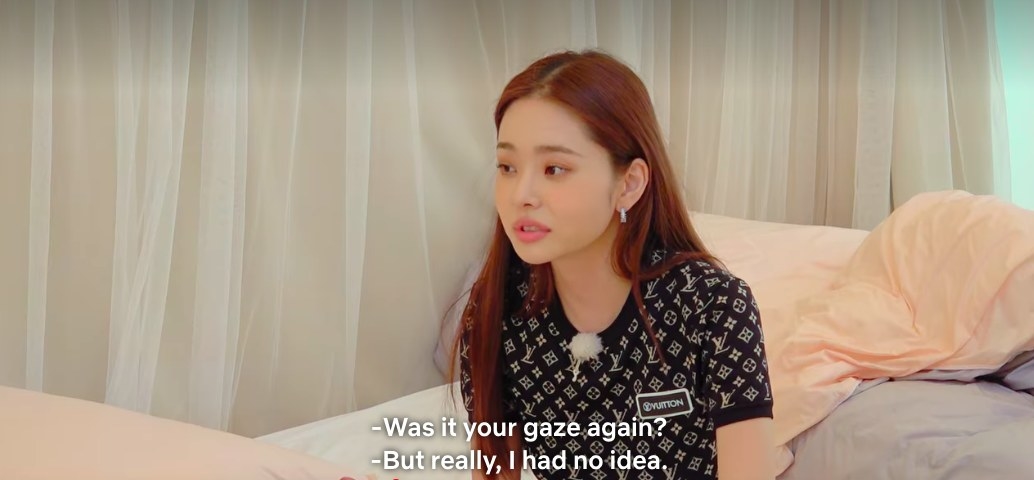 Ji-yeon seems a little taken aback by Ji-a's description of her time with Si-hun, especially her calling him proactive.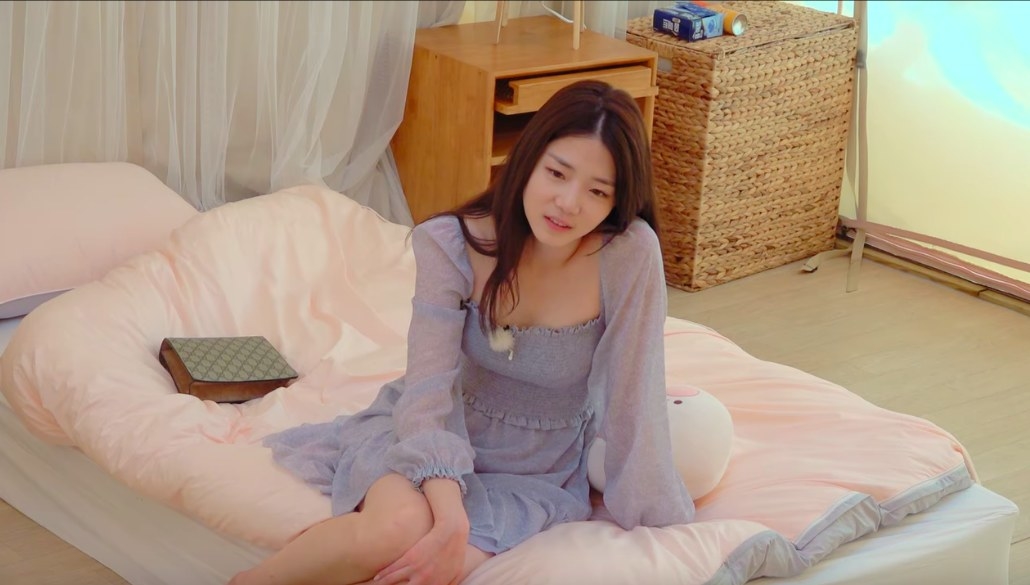 Si-hun makes a point of saying Ji-a is different than what he expected from Hyeon-joong's description of her.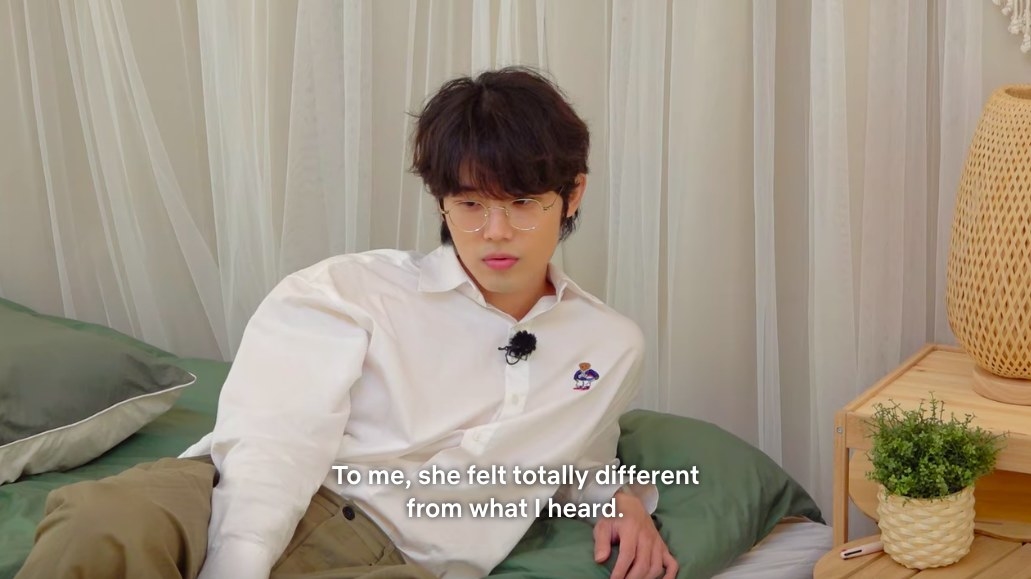 And Hyeon-joong is painfully forced to listen to Si-hun talk about what an amazing time he had with Ji-a.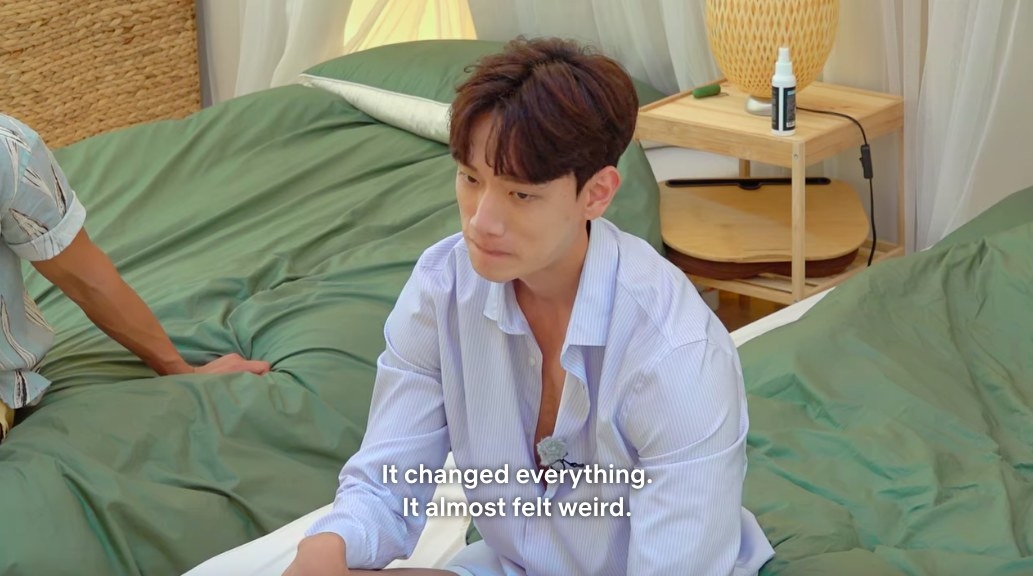 The next morning, the singles are given free time for dates on the Island, and the men race each other to leave.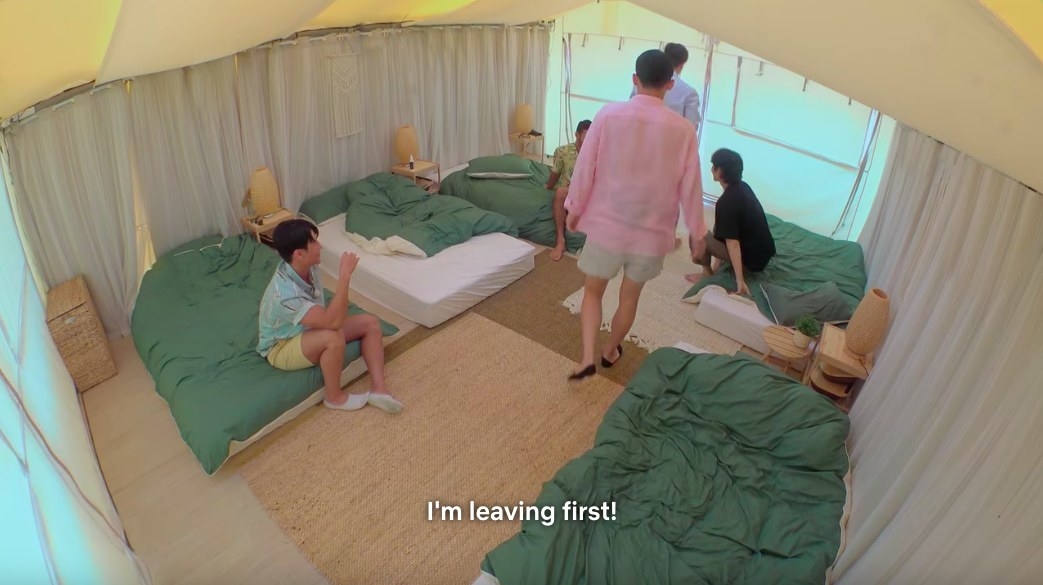 Hyeon-joong beats Si-hun to Ji-a.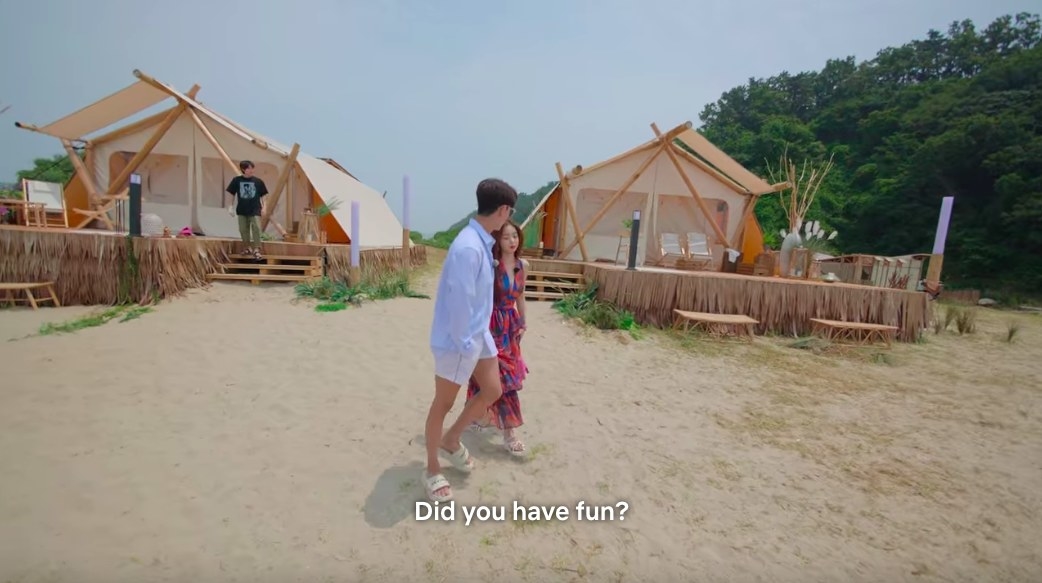 Ji-a tells Hyeon-joong she had a lot she wanted to say, but then she hits him with this...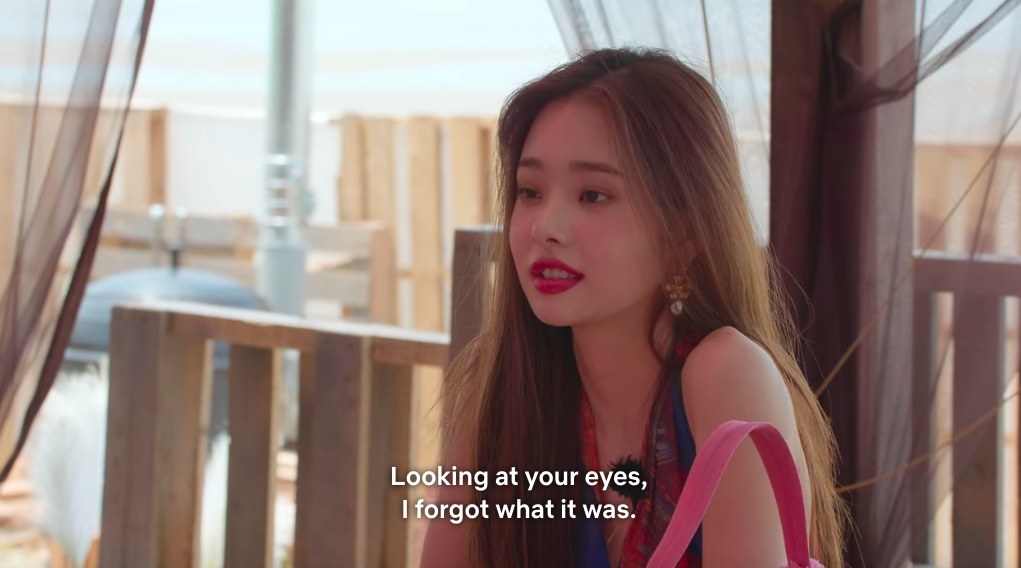 Ji-a admits that she felt a little uncomfortable on their date, but that it was also more fun than her date with Si-hun.
Ji-a wants to know why he isn't trying to talk to anyone else.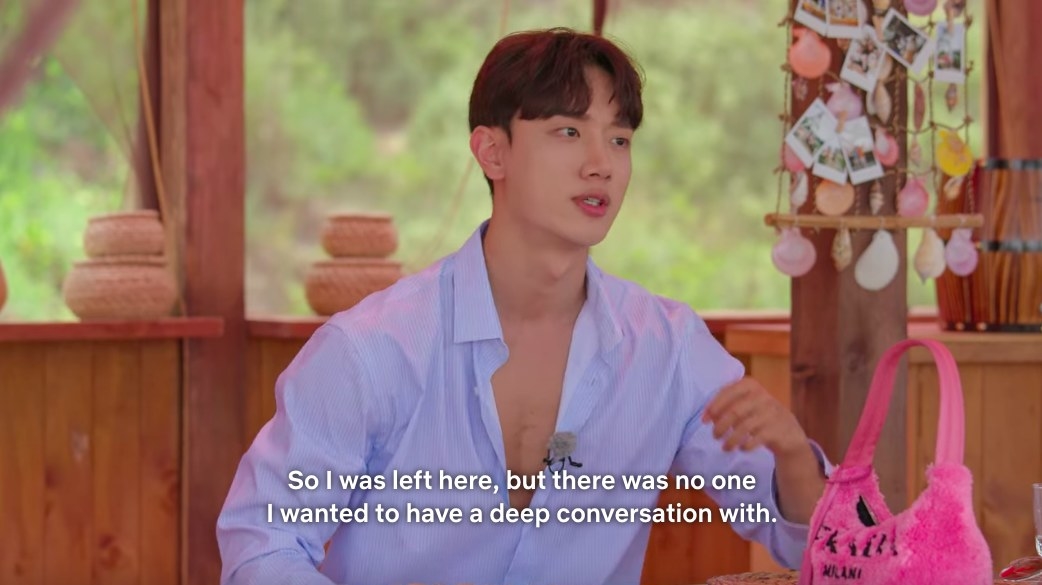 He says he wouldn't approach anyone else first, and she has another line for him.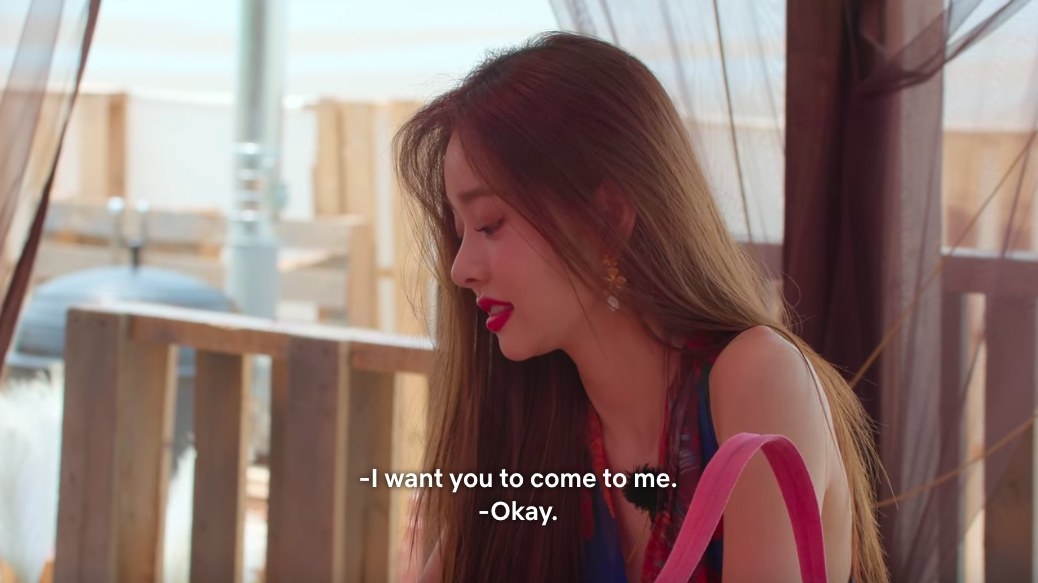 Satisfied, Hyeon-joong doesn't even let it bother him when Si-hun approaches.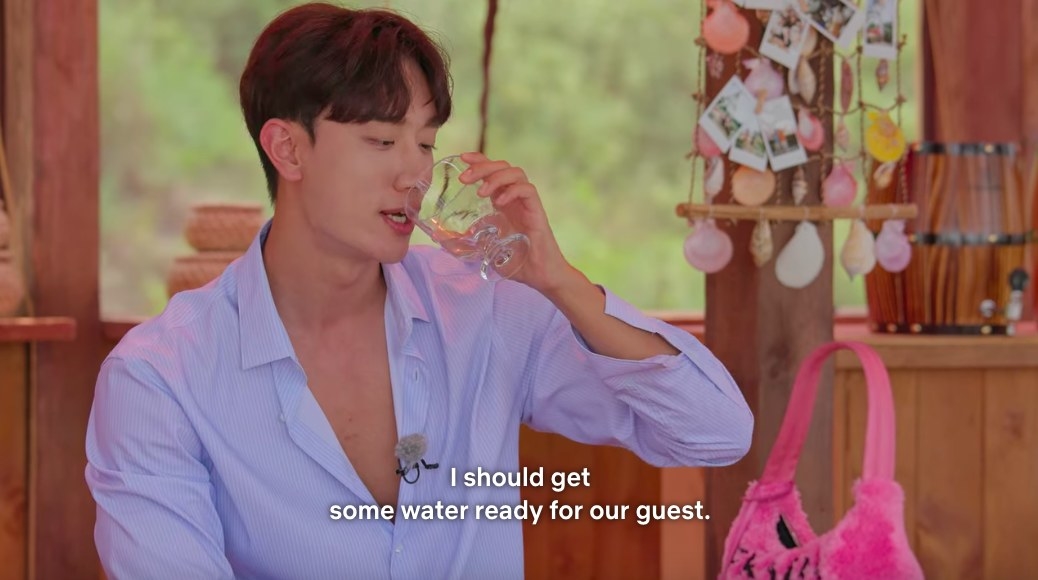 Up the hill, So-yeon has some questions for Jin-taek.
He answers pretty honestly, saying he doesn't feel guilty.
Jin-taek throws a line in before their conversation ends on a sour note.
Back in the girls bunk, Se-hoon is desperate for a crumb of interest from Ji-yeon, but he isn't getting it.
So he leaves.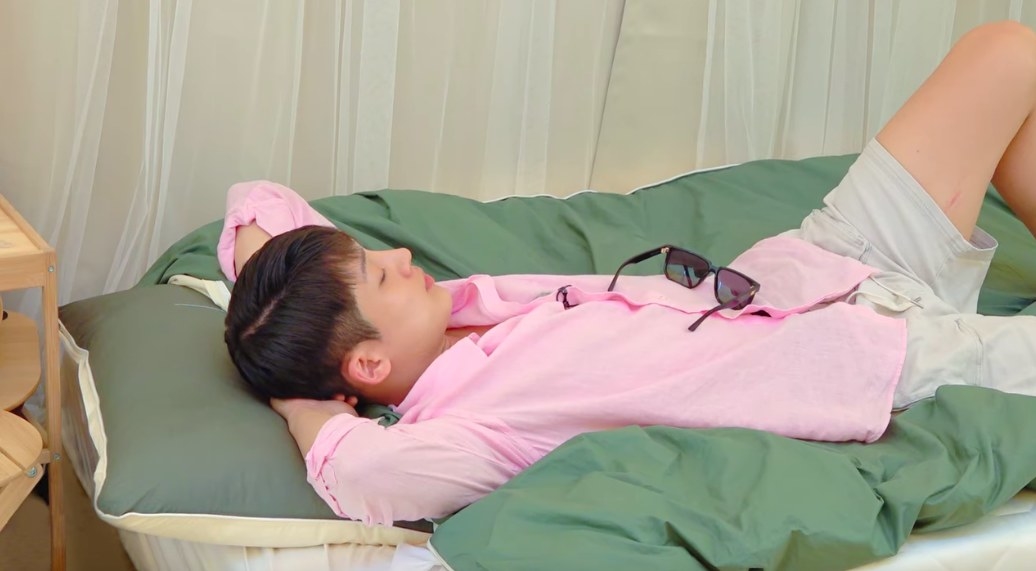 Si-hun tells Ji-a he has no more thinking to do after yesterday, he's all in.
But he wants to know where her head is at. She says she still needs time to talk to Hyeon-joong.
So-yeon is torn between Jin-taek and Se-hoon and she goes to Yea-won for advice.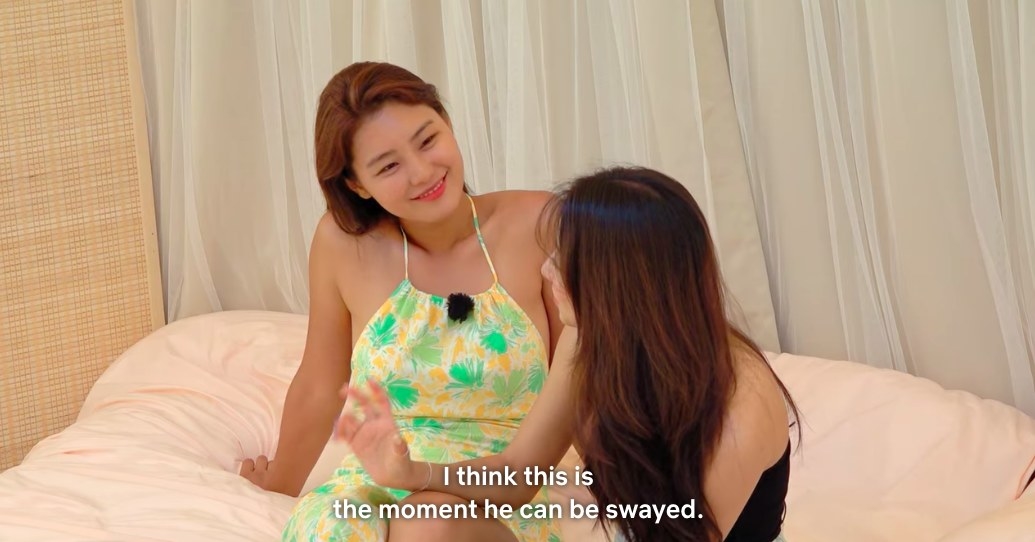 So she pulls Se-hoon for a chat and tells him she doesn't want to see him get hurt, then goes in for the kill.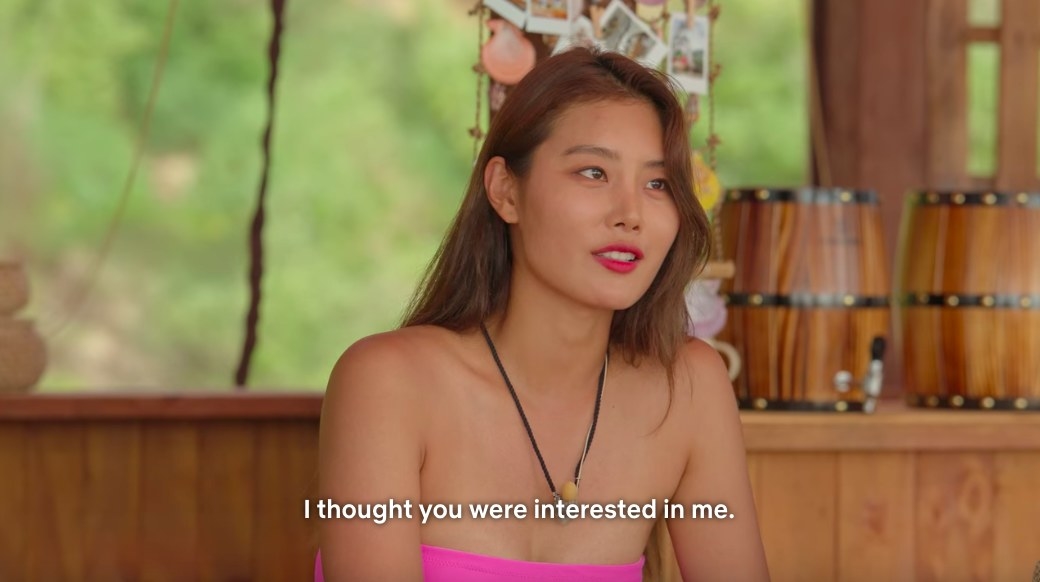 So-yeon's forthright approach pays off when Se-hoon admits he did write her on the first day.
So-yeon follows his lead and owns up to writing him a note herself.
But it doesn't stop there. So-yeon gets even bolder.
Se-hoon seems a bit shocked.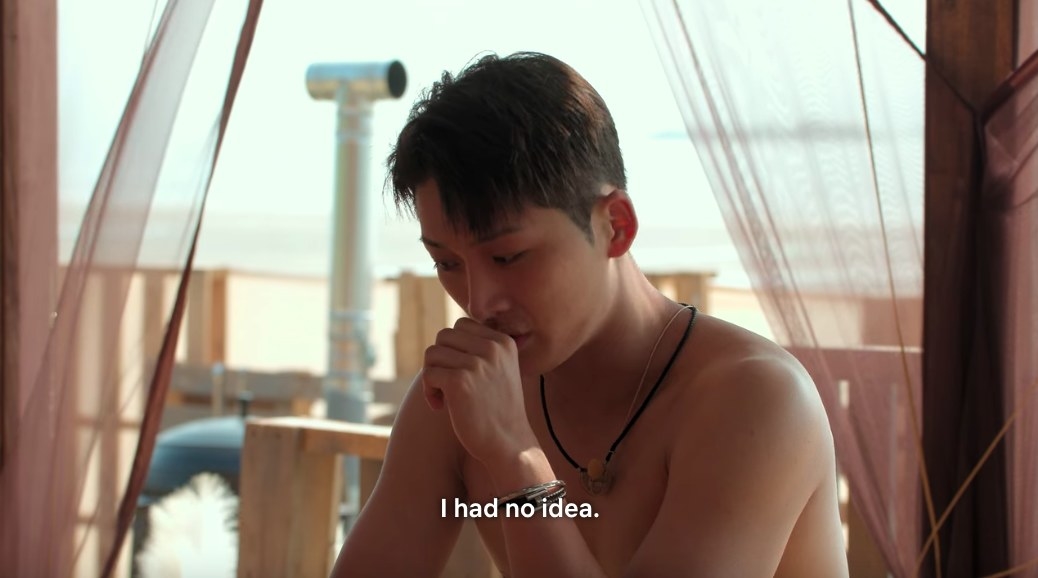 But when he thanks So-yeon for her courage, it seems that maybe he isn't too interested in her.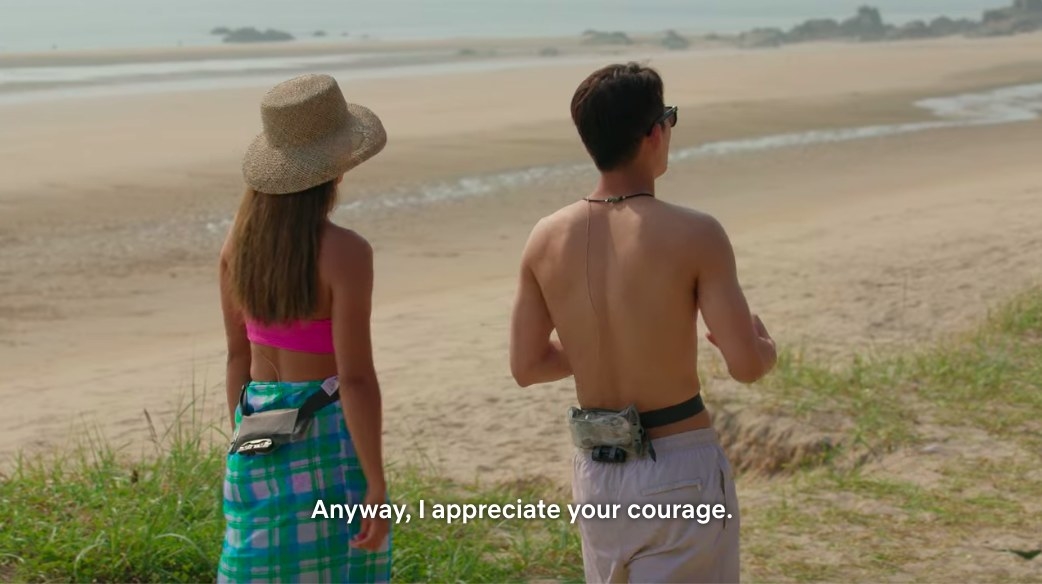 And just when you thought things couldn't get more interesting, two new singles are thrown in the mix.
I'm just in shock after this episode. Shocked at how disloyal some people are and shock at how loyal others remain.
What do you think will happen next? Who will win Ji-a's heart? Will Se-hoon give So-yeon a shot? Will the newcomers sway anyone? Let us know in the comments!