Andre Johnson is unquestionably one of the best players in the NFL, and in his tenth year with the Houston Texans, he's finally being recognized as one of the most generous.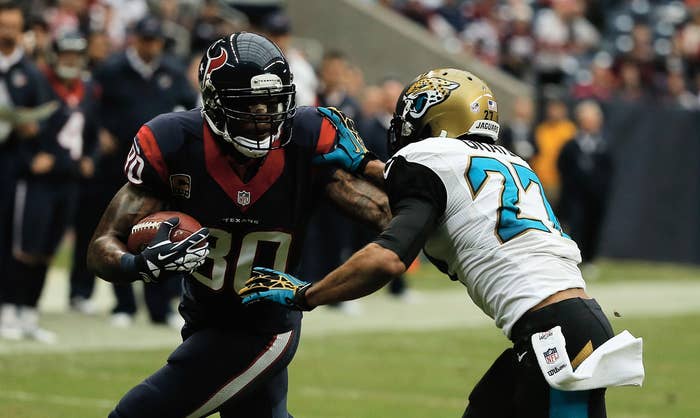 Here's Johnson holding $17,352 worth of receipts at Houston's Toys R' Us yesterday.
Every year since Johnson's rookie season in 2003, the Andre Johnson Foundation has brought 8-16 year-olds on all-out shopping sprees at Toys R' Us.
The charitable event hadn't received world wide attention until this photo hit the internet in 2012.
I mean, can you imagine an 80-second free-for-all at Toys R' Us at the expense of an NFL player?
You're the man, Andre.