A Gymnast Just Competed In Her 7th Olympics So There's Nothing You Can't Do
Oksana Chusovitina is a BOSS.
You guys, this is Oksana Chusovitina. She's 41 years old and has competed in seven Olympics. And she is a TOTAL FUCKING BALLER.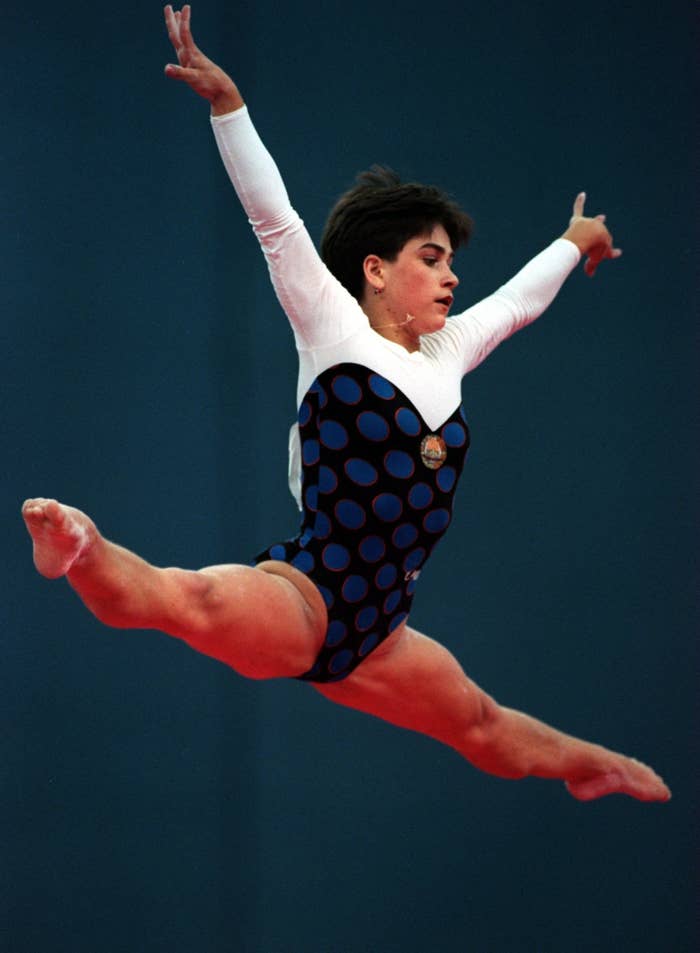 "SEVEN OLYMPICS?!?" you're saying. I KNOW, RIGHT?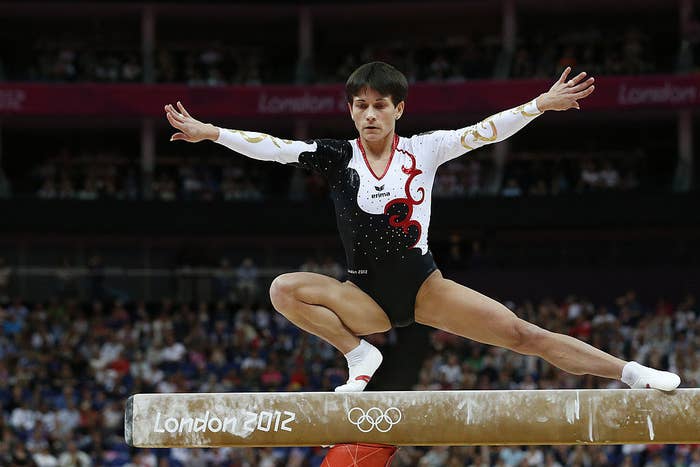 And she's medaled. She won silver in the vault during the Beijing 2008 Olympic Games while competing for Germany, and she won a team gold medal as a part of the Soviet Union's team in 1992.
In the 2016 Olympics, she's competing for Uzbekistan and placed fifth in the women's vault, so she'll be competing in the individual finals.
Given how grueling gymnastics is on the body, it's pretty amazing that she's competed in seven friggin' Olympics. And even more impressive when you learn that she did it all while being a mother, too.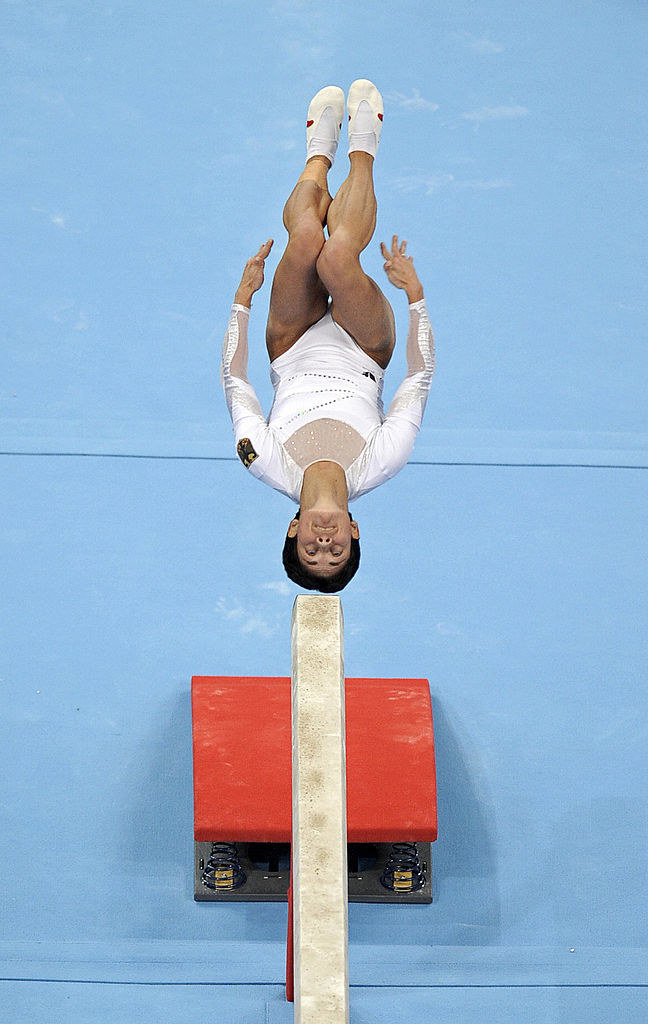 Yep, Oksana has a 17-year-old son named Alisher. HER SON IS ACTUALLY OLDER THAN MANY OF HER COMPETITORS.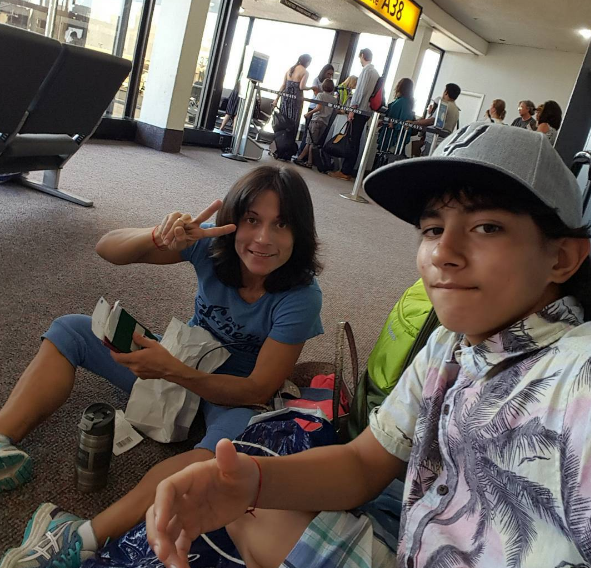 Other gymnasts are totally in awe of her. "I would compare her career overall to how amazingly good Simone [Biles] is," Olympian Shawn Johnson told ESPN.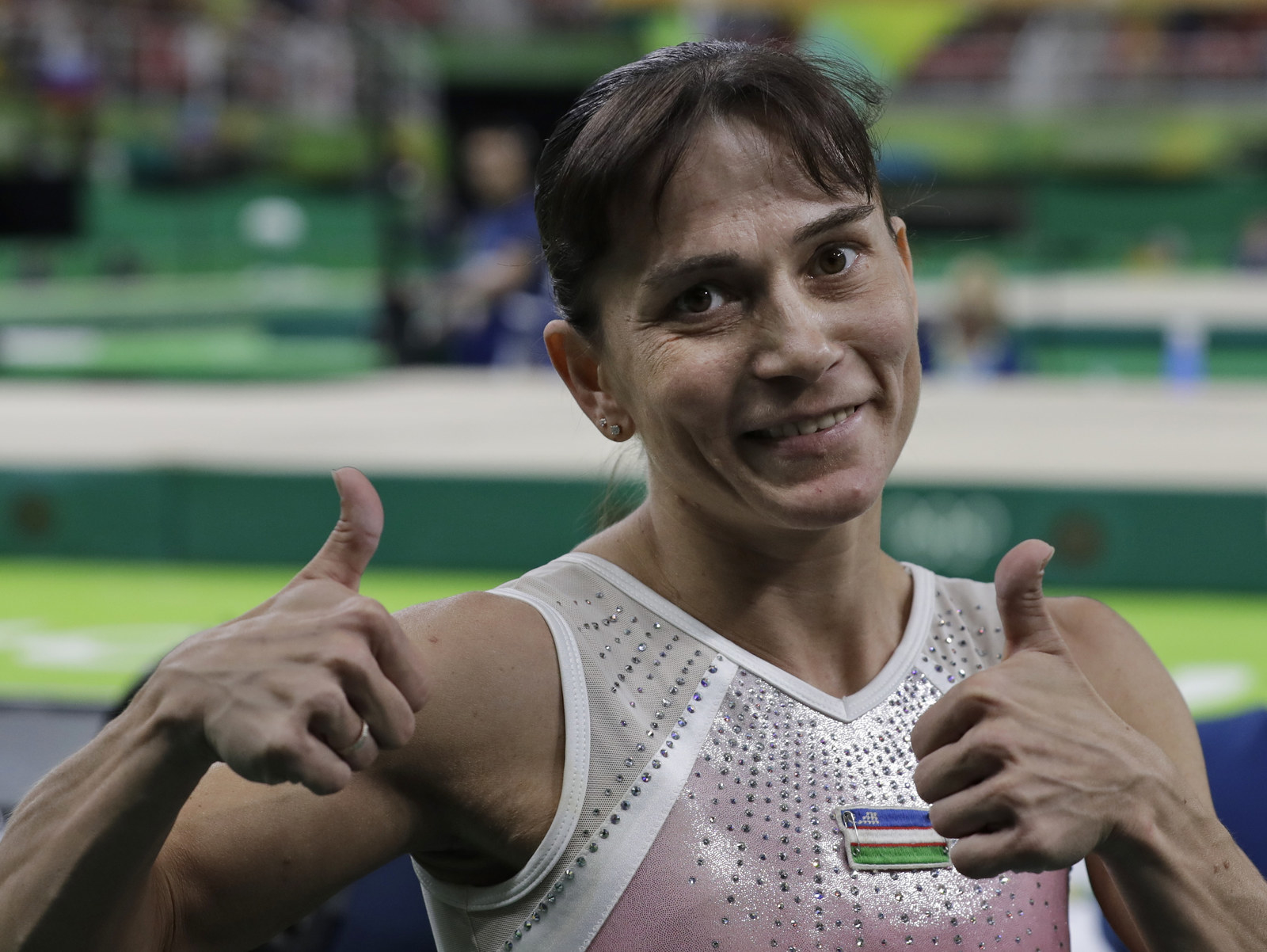 Oksana's accomplishments are even more amazing considering how quickly athletes usually age out of gymnastics. Most female gymnasts retire from the sport by their mid-twenties, if not before.
And Oksana refuses to call Rio her last Olympics, either. "I feel like every year that I'm competing, I'm leaving a little part of myself behind," she told ESPN. "People will already remember me, and they'll remember me for a long time because of my longevity. I think the longevity is the best thing I can leave behind."