Chrissy's known for being a bit of a foodie — she has a cookbook coming out — and her Instagram is a cornucopia of delicious snacks and sexy pics.
But today, Teigen posted this unaltered pic of her thighs, showing off a couple of cooking-related bruises. And her stretch marks.
Women showed their support for her honesty in droves.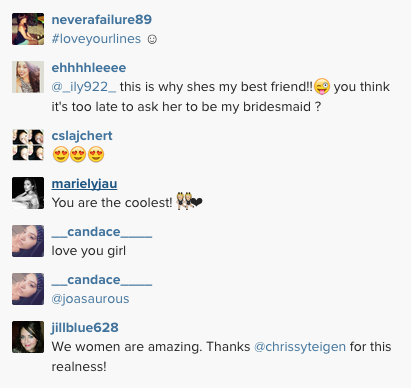 This isn't the first time Teigen has been praised for her honesty. In 2014, she blasted Forever 21 for once rejecting her for being "fat."
In an interview with Du Jour magazine, she said they told her, "You need to leave right now. They just said that you are fat and you need to get your measurements taken."