This Valentine's Day, Name A Cockroach After Your Lover
"Darling, this is Chad, your own personal cockroach.
Yeah, OK, you could get your boo roses and chocolates for Valentine's Day, but that's kind of a snooze.
Why not, instead, go for a special gift they'll never forget. Like cockroaches?
For $15, you can name a roach after your boo, and receive a certificate of authentication.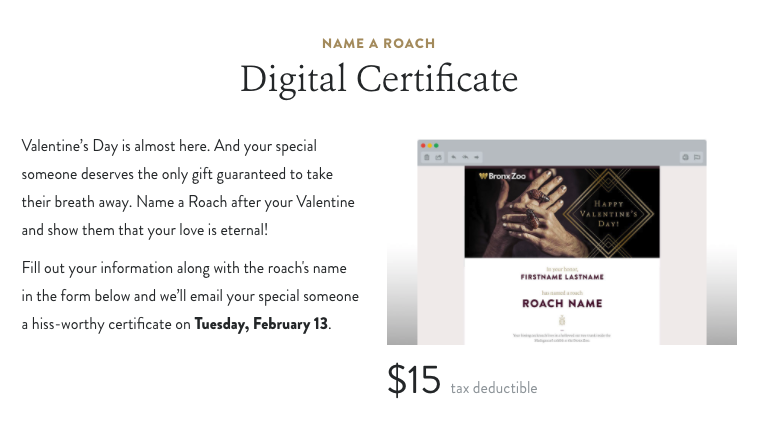 But if you're willing to spend a bit more — $75 — you can get the certificate, roach socks, a roach pin, and (gulp) roach-shaped chocolates.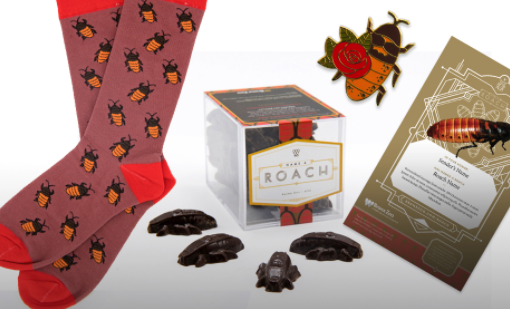 All funds from the sales of roach names and gift sets benefit the zoo's Wildlife Conservation Society, a non-profit dedicated to helping preserve wildlife and their habitats.
Flowers are so overrated, anyway!