For many Aussies, the concept of the American Greek system is cause for wonder, hilarity and — dare I say it — envy.
But with zero Greek life to be found on Aussie soil, we've been left to our imaginations when it comes to devising what an Australian sorority or fraternity might look like.
In the first video, Samantha talks through some of the ground rules for joining the sorority, opening with the traditional greeting of: "What's up, you beautiful dumb bitches? Welcome to the Delta Goodrem Mecca Maxima Omega 3 sorority house."
She continues: "It's time for a few house rules — everyone must attend our mandatory Kath & Kim viewing at 7 P.M. on Wednesdays."
"You must bring a plate of the following: Footy franks, Tia Maria or barbecue Shapes."
When it comes to your budding love life in the sorority house, there are only a few golden rules: "If you're going to date someone, they cannot have one of the following names: Dazza, Gazza or Shazza."
"At DGMMO3, we only use lovely language: 'Fuck you' for 'love you', 'get fucked' for 'you're really funny' and 'sis' for 'sister'."
Samantha goes on to outline dress code too, saying: "On casual Thursdays, we only wear Supré statement tees, 'cause it's fucking funny."
"The sport of our house is netball and our go-to statement is 'If you need!'"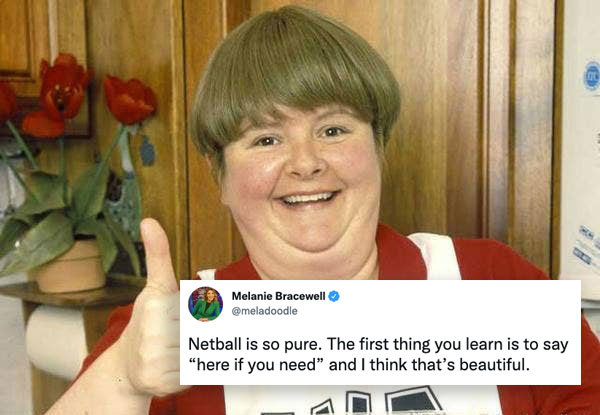 The DGMMO3 sisters debate whether it's "munt" in the sink or scrambled eggs, as well as who is responsible for the Bondi Sands bum print on the toilet seat.
All I know is that these videos have me feeling a serious case of FOMO for my formative uni years — and what they might have looked like, if Australia adopted the Greek system.
What do you think — should Australian universities start offering their own take on sororities and fraternities? Let us know in the comments below!