Holy Mother Of God, Guzman Y Gomez Just Started Serving Up Churro Toast For Brekky
🚨🚨🚨 THIS IS NOT A DRILL. 🚨🚨🚨
The gods of Mexican fast food have just released a new breakfast item and, I've gotta say, it's the best thing I've ever put in my mouth.
From this week, Aussies can order up a plate of churro toast for breakfast.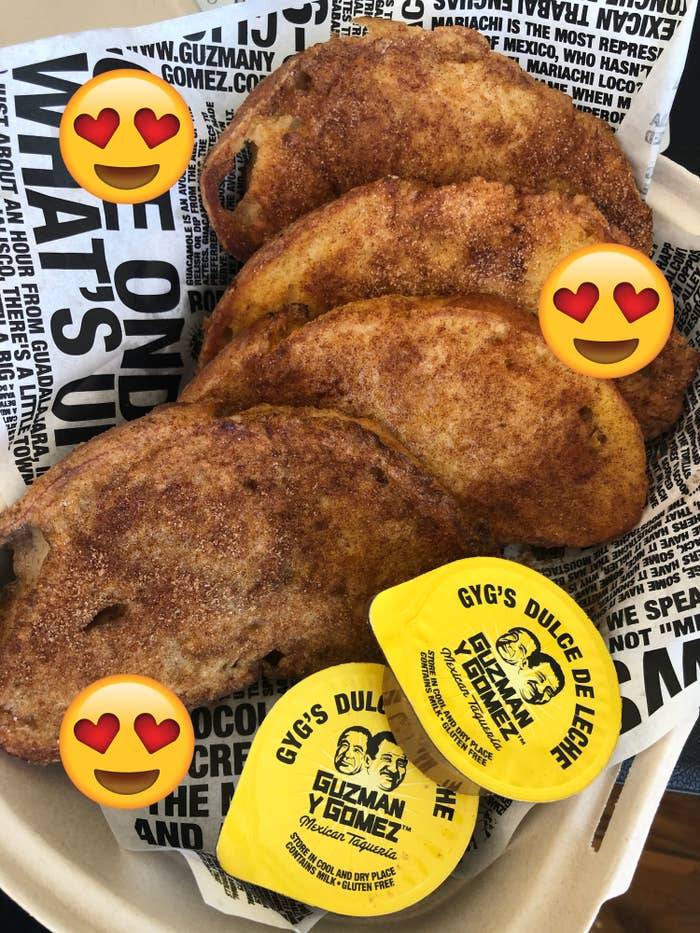 It's basically the love child of a Mexican dessert and French toast — with two slices of toast cooked with an egg, dusted in cinnamon sugar and topped with gooey dulche de leche.
It's available from 7 a.m. until 10:30 a.m. daily, so get up early and fill yo' belly.