I shouldn't even need to explain to you the splendour and majesty that is Frank Body.
The cult Aussie beauty brand is responsible for the world's OG (and best) body coffee scrub.
Now, the beauty giant and undisputed King of Instagram is taking his domination of bathroom cabinets to dizzying new heights — with the release of a Rose Gold Shimmer Scrub!
But seriously, will you just LOOK AT THIS GLORY?!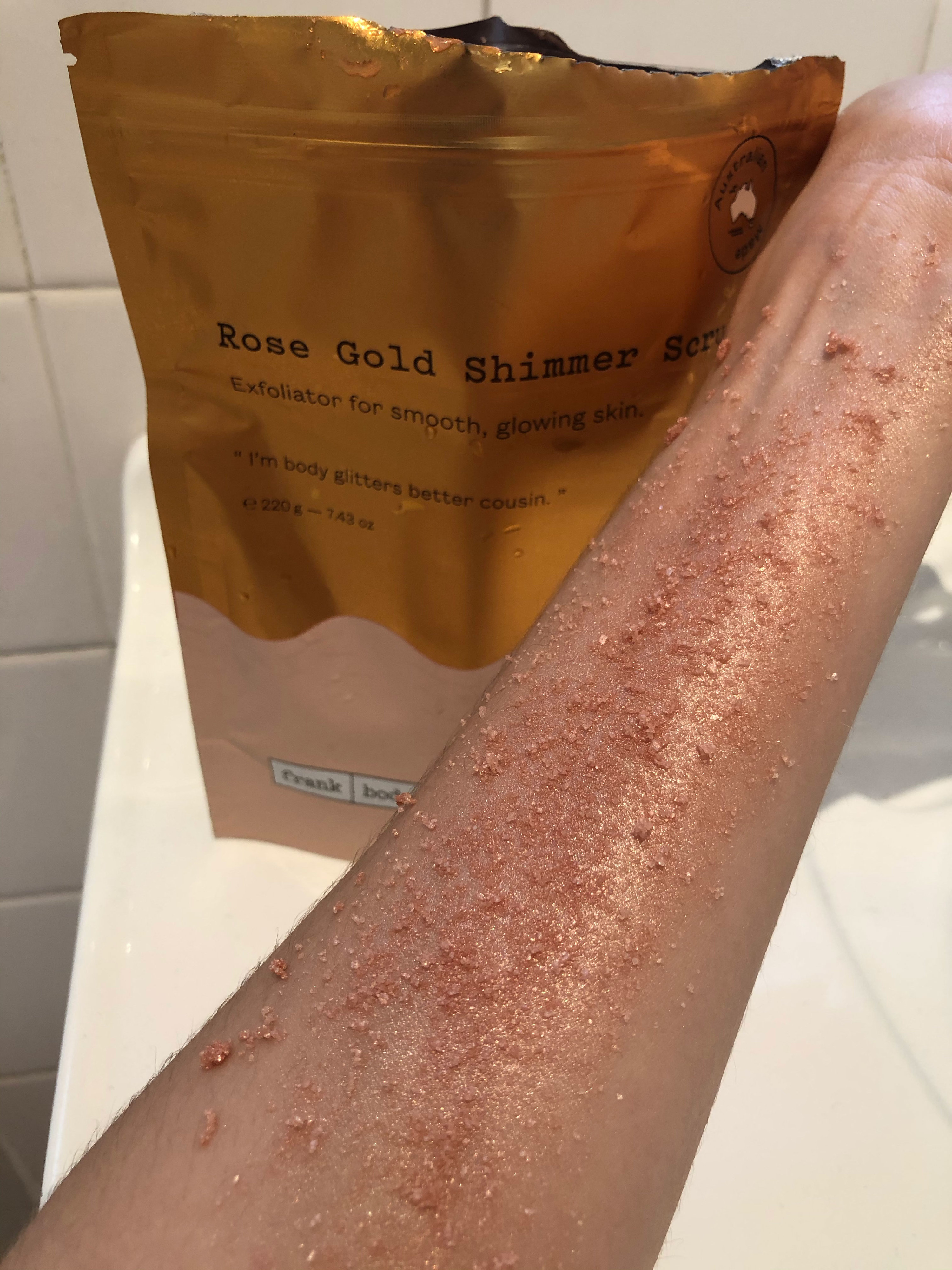 It's also packed with everyone's favourite coffee seed oil —which stimulates blood flow and promotes collagen.
When Frank dropped the very first Shimmer Scrub in 2017, it sold out in just two days and had 50,000 people clamouring to get their hands on it.
And, honestly, how can you argue with this aesthetic??