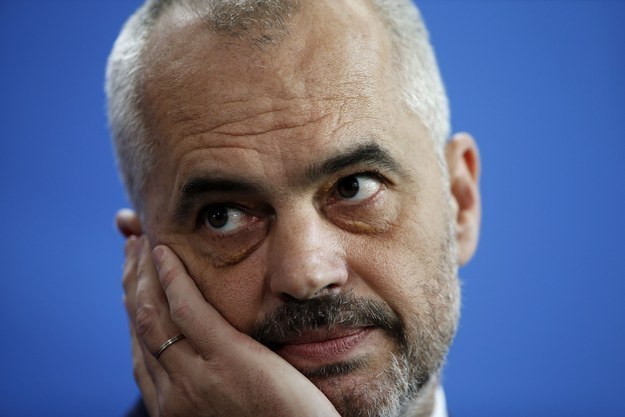 September 1, 2013: A 5.9-magnitude earthquake kills at least four people in southwestern __________.

September 2, 2013: The Hemisphere Project, through which __________ gives data about telephone calls to the DEA and other law enforcement agencies, is made public.

September 3, 2013: __________ purchases Nokia's mobile device division for $7.2 billion.

September 4, 2013: The FIBA EuroBasket 2013 tournament starts in __________.

September 5, 2013: A hunter is blamed for starting the __________ near Yosemite National Park.

September 6, 2013: __________'s army-backed authorities decide to annul the Muslim Brotherhood's non-governmental organization status.

Democratic Republic of the Congo

September 7, 2013: __________, directed by Gianfranco Rosi, wins the Golden Lion at the 70th Venice International Film Festival.

September 8, 2013: In Formula One, Sebastian Vettel wins the 2013 Italian Grand Prix for __________.

September 9, 2013: Israel's Hebrew University of Jerusalem announces the discovery of a 1,400-year-old golden treasure trove at the foot of the __________.

September 10, 2013: The legislature of the US state of __________ passes a bill banning new sales of semi-automatic rifles with removable magazines.

September 11, 2013: Over 10,000 people have been displaced and ten thousand arrested as a result of an ongoing dispute in __________'s Muzaffarnagar district.

September 12, 2013: __________ applies to join the Chemical Weapons Convention which outlaws the production and use of such weapons.

September 13, 2013: Bill Shorten and __________ will contest a month-long ballot process to determine who will be the Leader of the Australian Labor Party and Leader of the Opposition.

September 14, 2013: __________ rebel soldiers continue to hold 100 people hostage in the Philippine city of Zamboanga as they exchange gunfire with Philippine Army troops.

Moro National Liberation Front

Economic Cooperation Organization

September 15, 2013: __________ is elected by Parliament as Prime Minister of Albania.

September 16, 2013: Rain continues in the American state of __________ as more than 1,200 people remain unaccounted for in the current floods.

September 17, 2013: Iranian President __________ confirmed he had contacted U.S. President Barack Obama via letters. Both countries cut all diplomatic relations after the Iranian Hostage Crisis in 1980.

September 18, 2013: __________ is sworn in as the 28th Prime Minister of Australia together with his Ministry.

September 19, 2013: Imperial Petroleum is indicted in the largest instance of tax and securities fraud in __________ state history.

September 20, 2013: In baseball, Alex Rodriguez of the __________ sets a new record in Major League Baseball for grand slam home runs with 24.

September 21, 2013: Voters in __________ go to the polls for provincial elections with the Tamil National Alliance doing well in the north.

September 22, 2013: A Chinese court finds former senior politician __________ guilty of bribery, embezzlement and abuse of power and sentences him to life imprisonment.

September 23, 2013: At least 25 people are dead in __________ and southern China after Typhoon Usagi passes through with the storm having killed eight people in the Philippines.

September 24, 2013: Hundreds of garment factories in __________ shut down due to strikes by workers seeking higher pay.

September 25, 2013: In sailing, Oracle Team USA wins the America's Cup by defeating __________ 9-8 after a remarkable comeback.

September 26, 2013: The United States and __________ agree on a draft United Nations Security Council resolution aiming to rid Syria of its chemical weapons.

September 27, 2013: A ship capsizes off the island of Java carrying refugees from __________ to Australia. Thirty people are missing and 22 bodies have been recovered, with 31 survivors rescued.

September 28, 2013: Voters in __________ go to the polls for a legislative election.

September 29, 2013: The death toll from a building that collapsed in __________, India, on September 27 rises to 60 as the rescue operation is called off.

September 30, 2013: Pharmaceutical giant __________ agrees to sell its thrombosis drug brands to Aspen Pharmacare.