The couple arrived in all-black matching outfits that will make you want to join a vampire coven.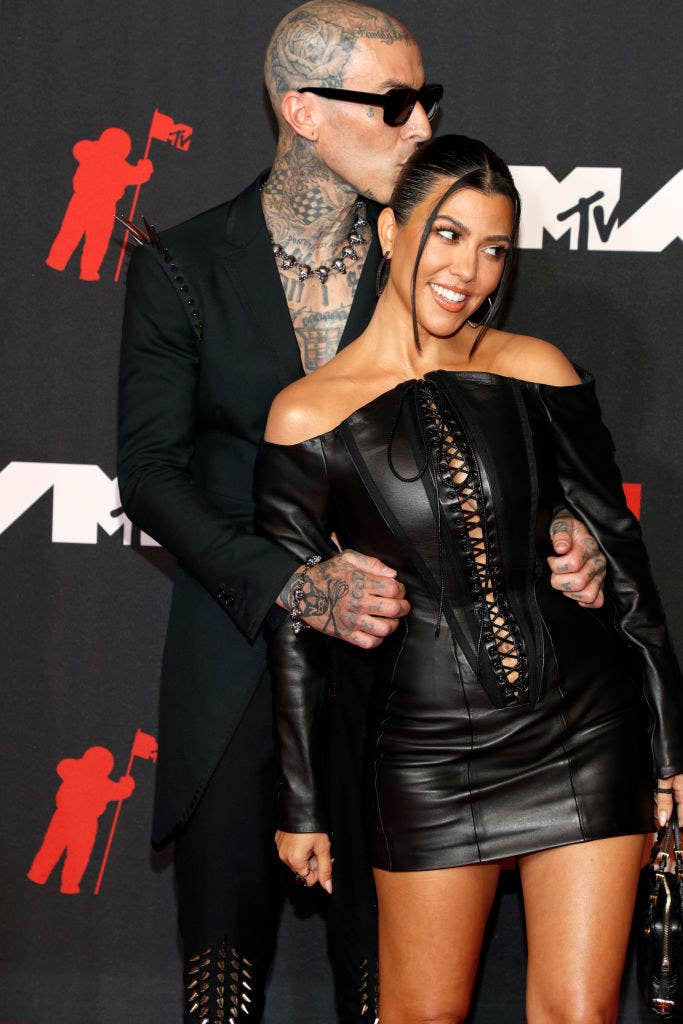 Kourtney wowed the photographers in her strapless leather mini dress with open-toe heels. And Travis looked equally amazing in his black suit which featured spikes on the shoulders.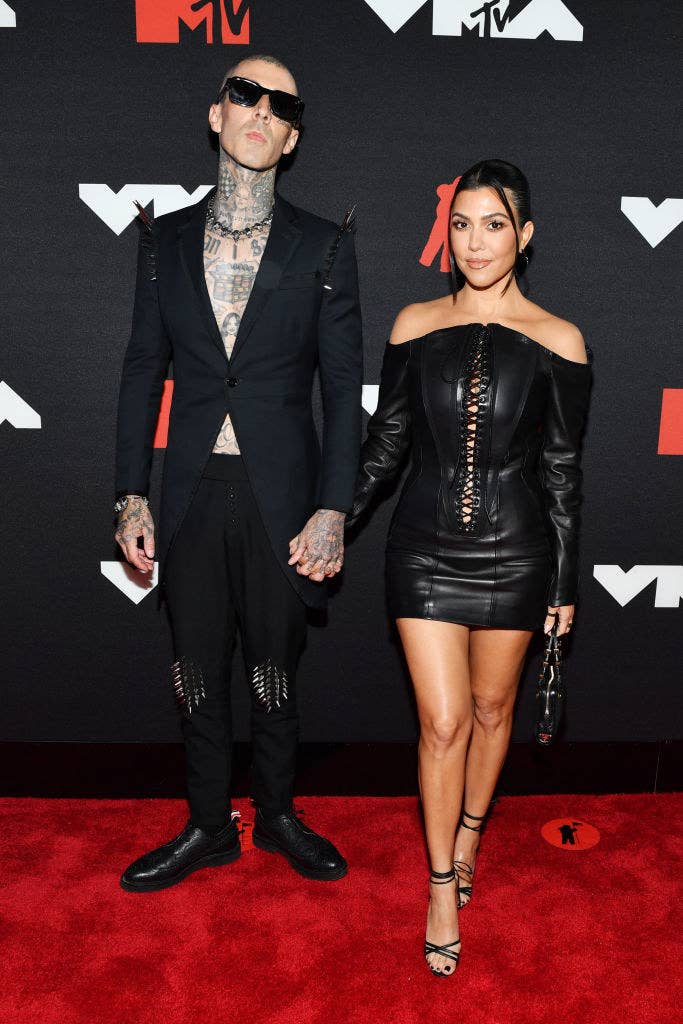 The duo had all eyes on them when they shared a few kisses on the red carpet and continued to show PDA throughout the evening.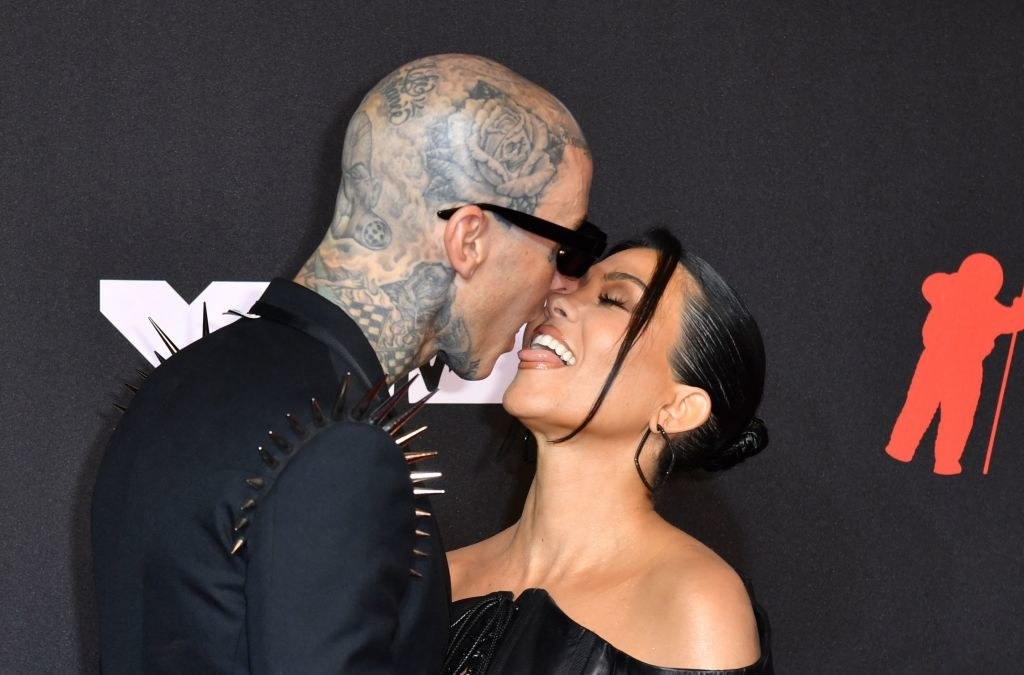 Travis and Kourtney looked extremely happy making their red carpet debut together, especially since they started dating almost a year ago in December 2020.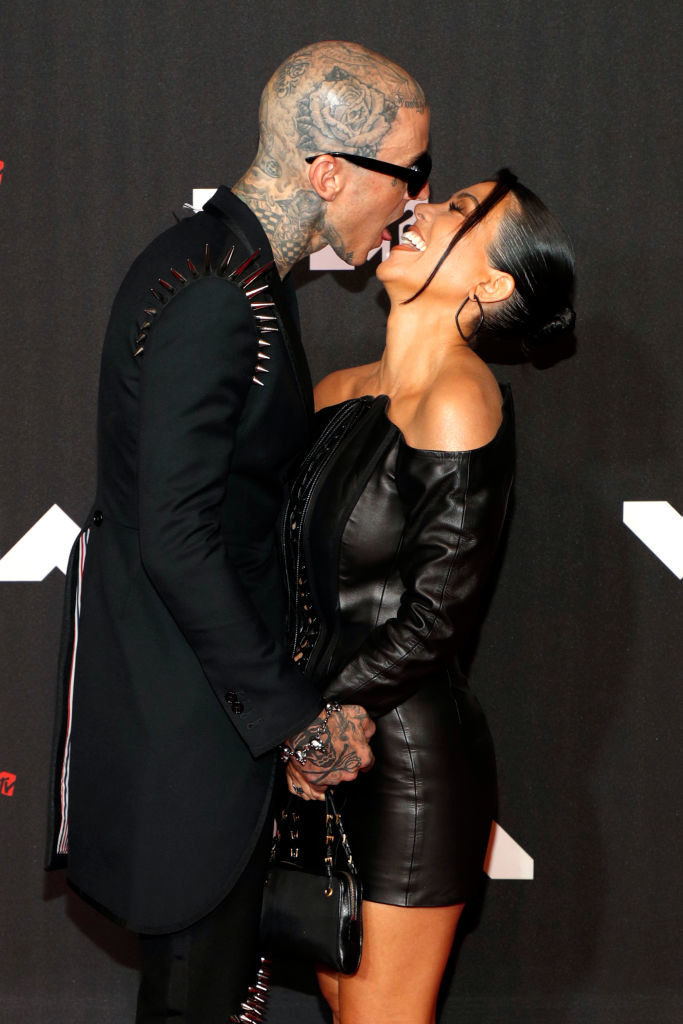 During their time together, they've gone on romantic getaways and have spent a lot of time with each other's families.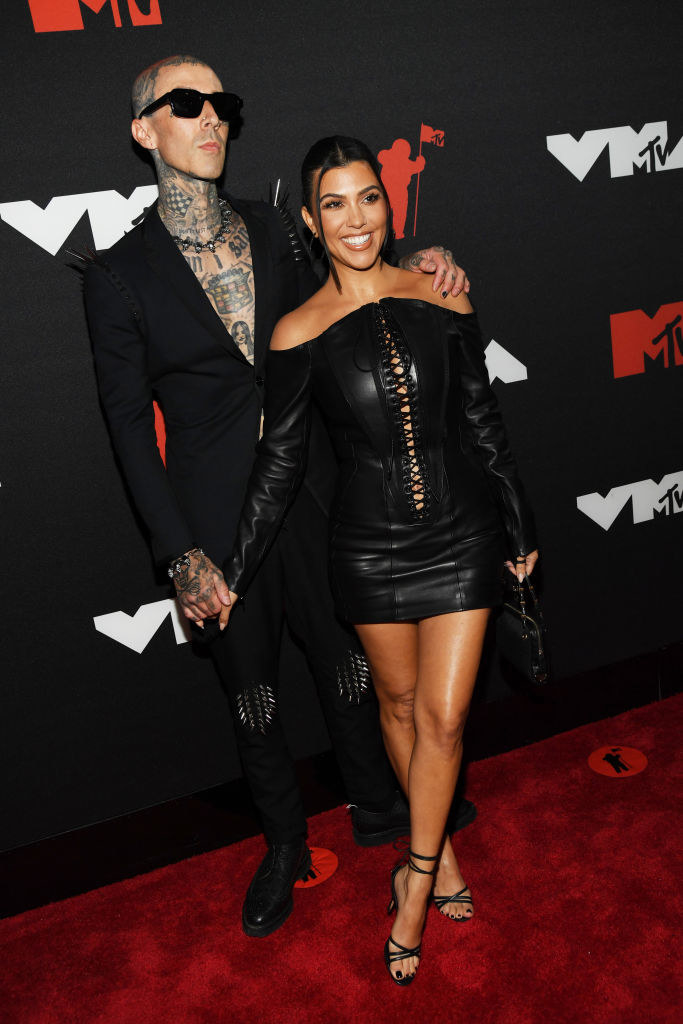 But no matter what they've gone through, their red carpet debut at the VMAs will forever be one of their best moments.